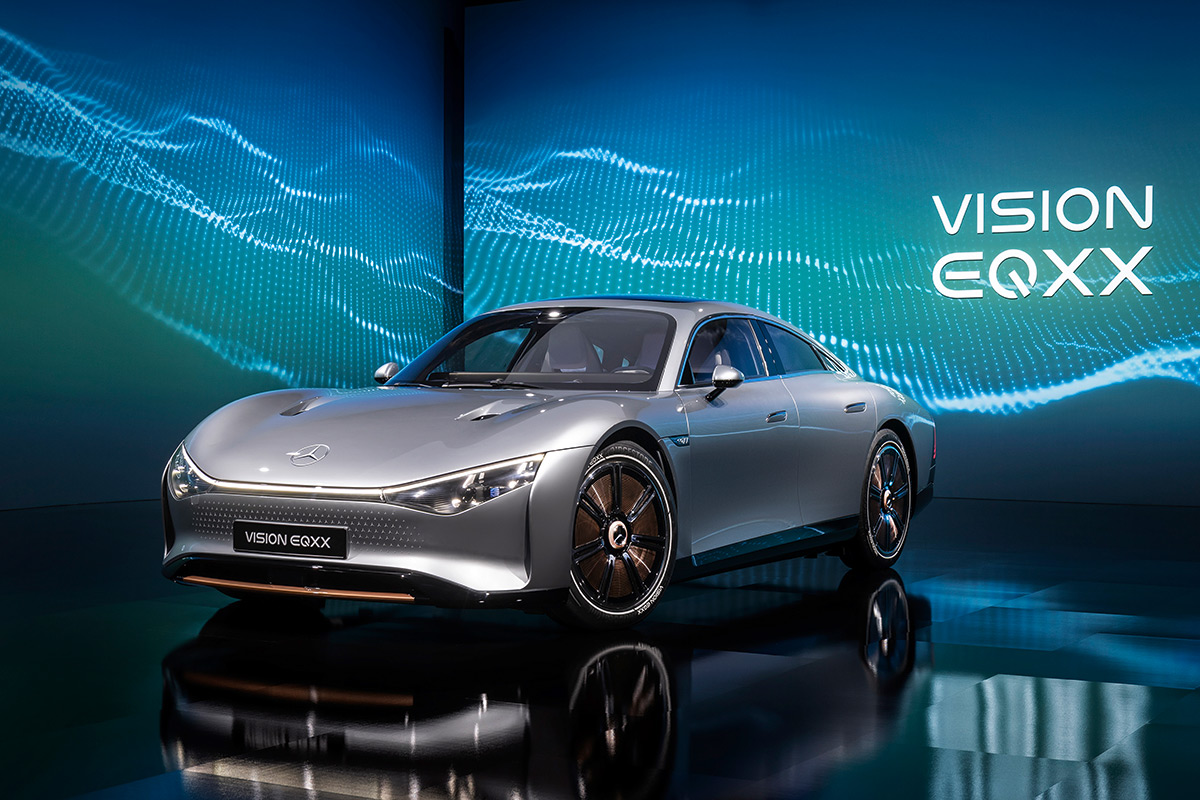 Feast your eyes on the Mercedes-Benz Vision EQXX, the company's latest EV concept, which boasts a range of more than 620 miles on a single charge, using a small battery (just under 100 kWh) that would fit even into a compact vehicle. For those of you keeping score, that's even better than the Lucid Air Grand Touring (516 miles) and Tesla Model S Long Range (405 miles).
Range anxiety is one of the biggest concerns when it comes to EV ownership, so having a huge range like this would put that to rest. To put that into perspective, this range is enough to go from Berlin to Paris, from New York City to Cincinnati, or from Beijing to Nanjing on a single charge. The average American driver would only need to recharge the vehicle twice a month!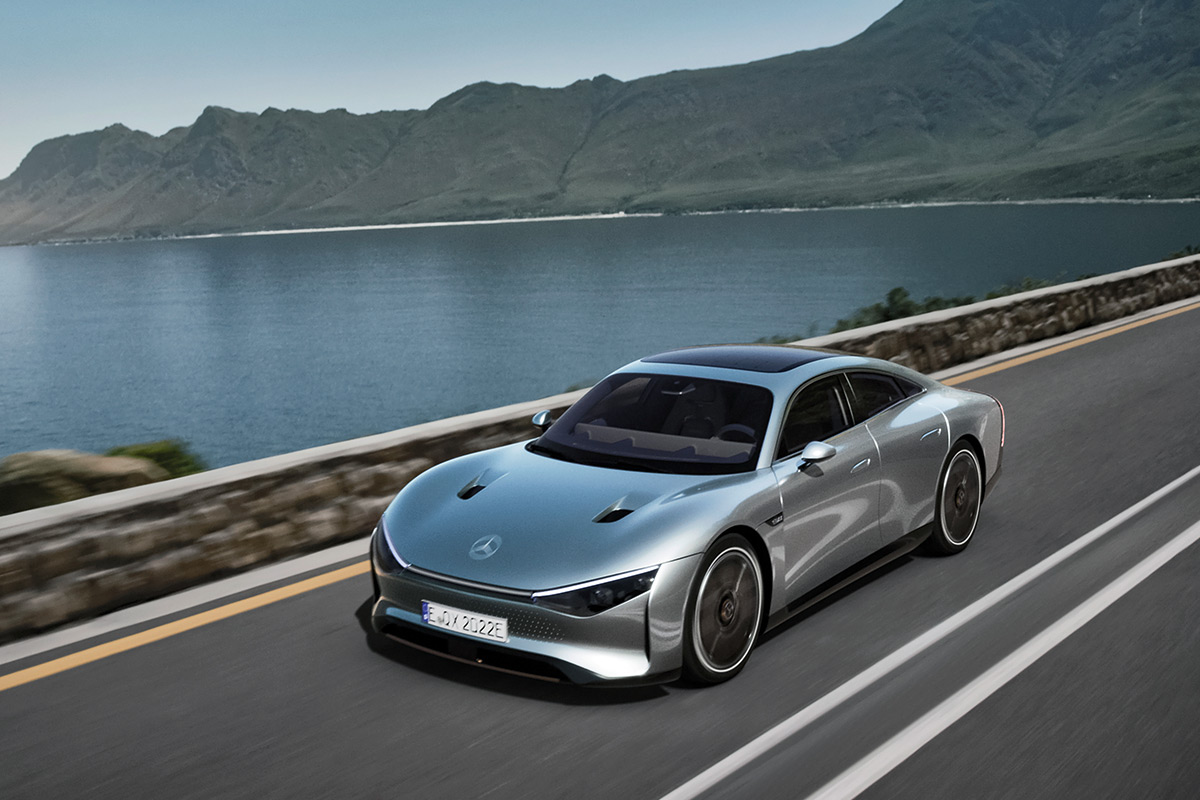 How do they accomplish such a feat? It's all about efficiency. Powering the Vision EQXX is an electric motor that makes 201 horsepower (150 kilowatts). Mercedes touts that the powertrain is so efficient that 95% of the energy ends up at the wheels. According to digital simulations, the Vision EQXX would require less than 10 kWh to travel 62 miles on public roads and is expected to deliver an efficiency of more than 6 miles per kWh. The EQXX's battery has 50% less volume and is 30% lighter than the one in the EQS.
In addition, solar panels on the roof should give the Vision EQXX an additional 15.5 miles of range, as the vehicle uses the power captured to power many of the ancillary electric systems, like the blower for the HVAC system, lights, and infotainment system.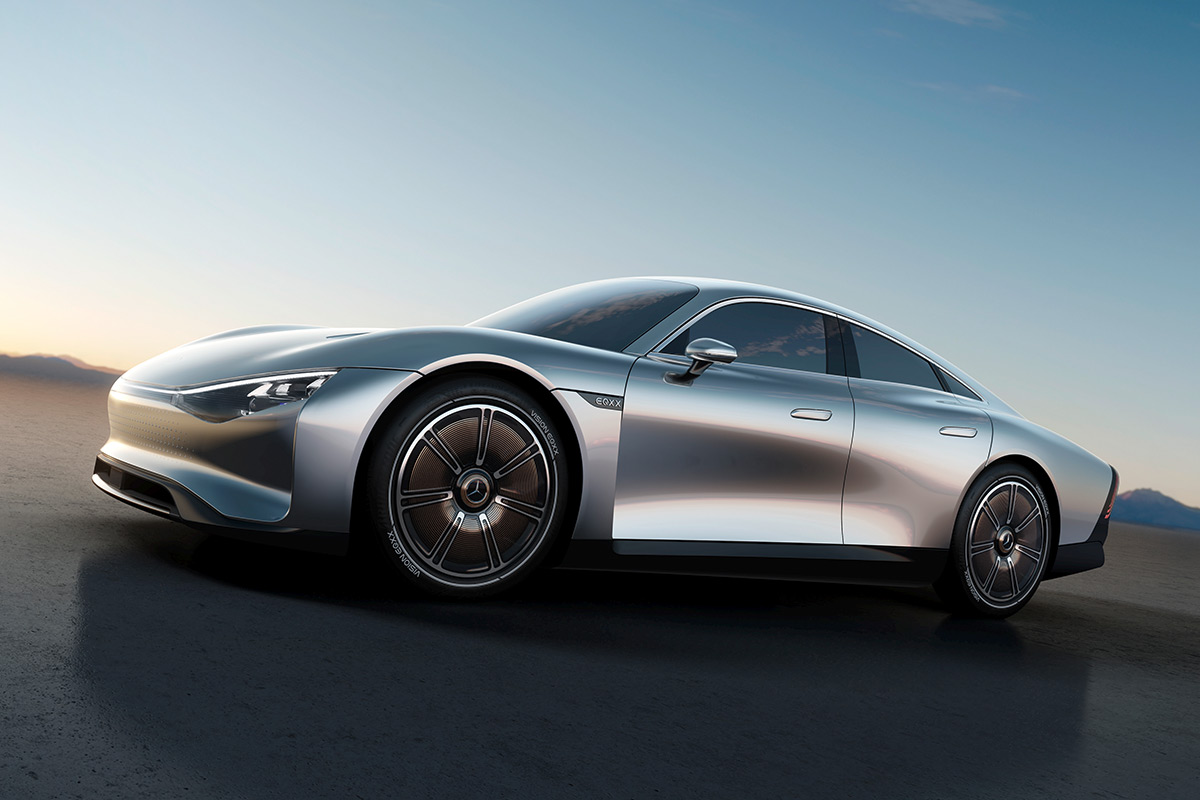 But as can see from the photos, aerodynamics was clearly at the top of the list when it came to cheating physics, and the result is a vehicle that claims to deliver a benchmark drag coefficient of 0.17 thanks to its teardrop shape, the long tail, a retractable rear diffuser, and a rear track that's nearly 2 inches narrower than the front. Ultra-low rolling-resistance Bridgestone tires wrapped around lightweight 20-inch forged magnesium wheels also help in this respect.
What's not quite as apparent from the photos is the compact size of the car. The Vision EQXX has a length of roughly 182.3 inches and a wheelbase of 110.2 inches. For comparison, the latest C-Class is 187 inches long and rides on a 112.8-inch wheelbase. I've been long saying that companies need to focus on smaller EVs, as not everyone wants/needs a giant sedan or SUV, so kudos to Mercedes for thinking of the rest of us.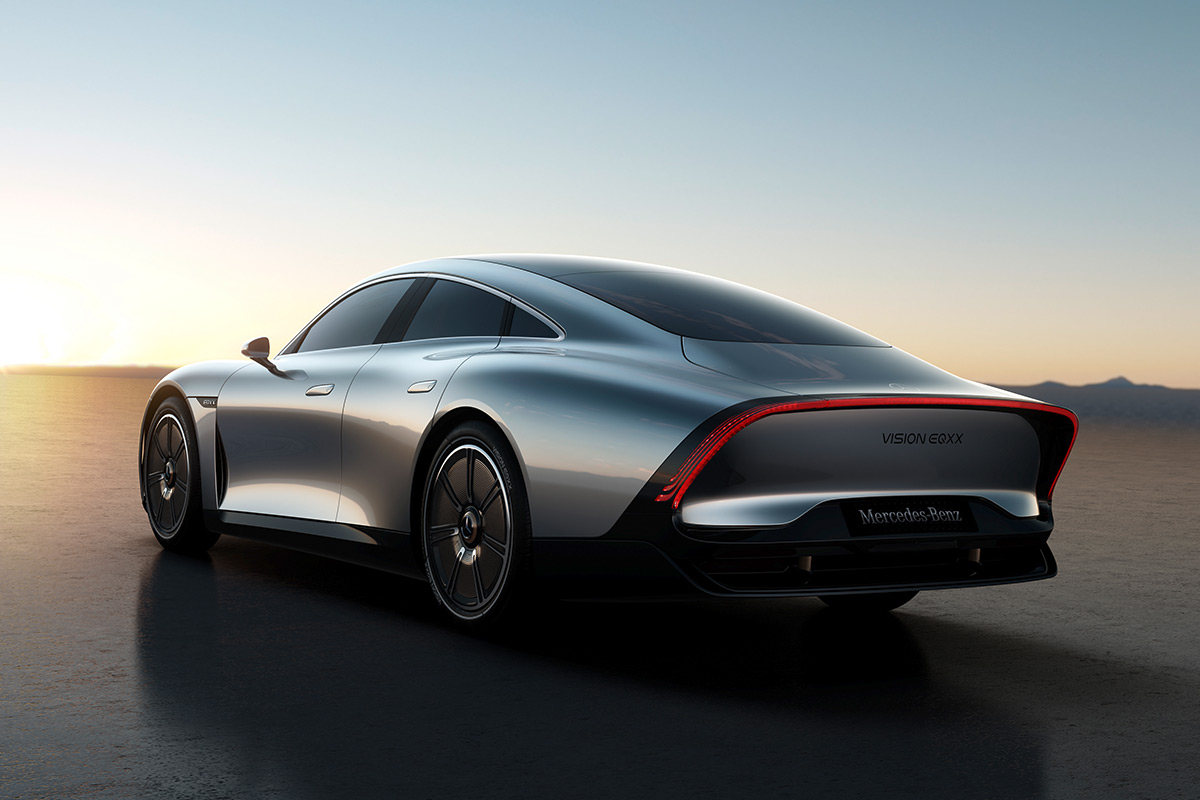 The interior of the Vision EQXX features a seamless display that spans 47.5 inches from one A-pillar to the other. With an 8K resolution, the thin, lightweight mini-LED display acts as a portal connecting the driver and occupants with the car and the world outside. A real-time 3D navigation system performs seamless zoom and scroll functions from satellite view down to a height of 33 feet in the 3D city representation. Executed on the one-piece display, it offers the user stunningly clear, accurate and intuitive route guidance.
The cabin also makes extensive use of sustainable materials. This includes fabric that uses Biosteel silk-like fiber, vegan leather that comes from mushrooms, animal-free leather from pulverized cactus fibers, and bamboo-based carpets.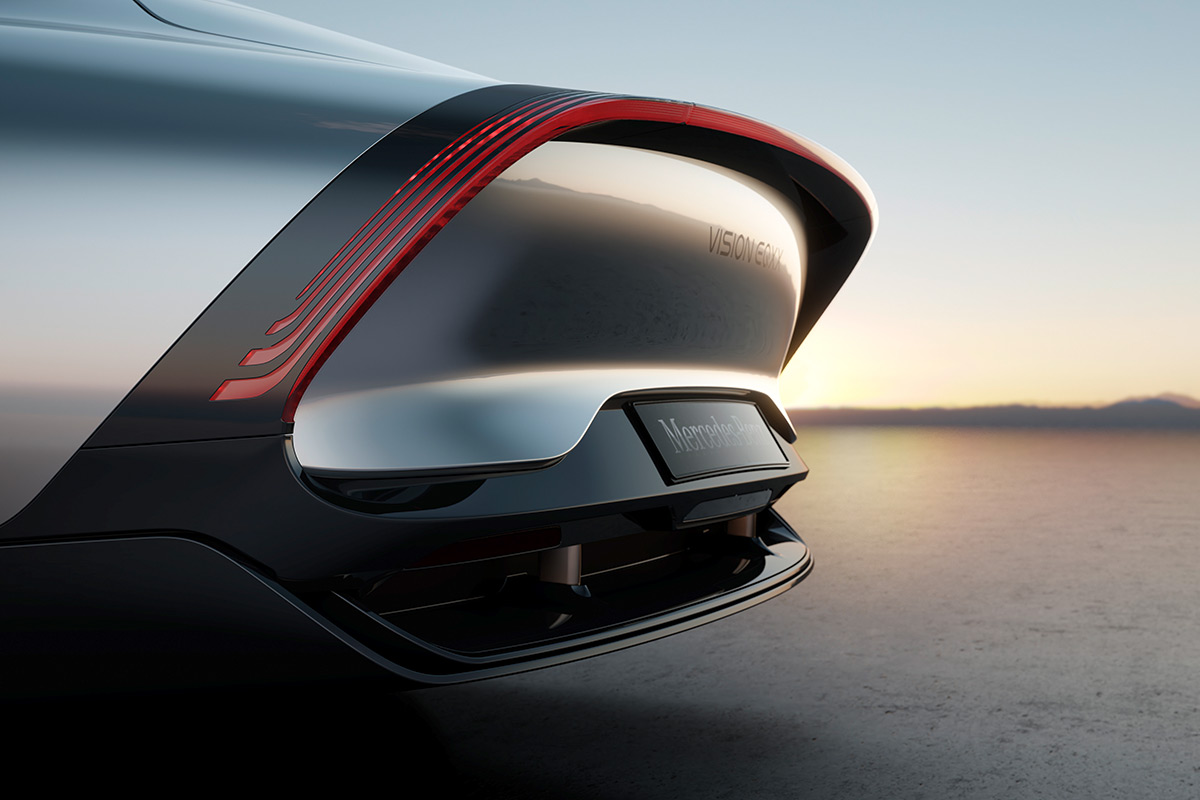 While the Mercedes-Benz Vision EQXX is merely a research and development project, you can expect to see much of this technology find its way into future offerings from the brand, with the company intending to begin series production of EVs containing the EQXX's battery tech some time in 2024 or 2025.
It's great to see cars like the Mercedes-Benz Vision EQXX continue to push the boundaries of electric vehicles. But keep in mind that this car is hugely conceptual, entirely too slow, years from becoming production ready (a lot can happen in 2-3 years in this space), and we don't even know what something like this would cost. So while it's a cool car, I'm not about to claim that Tesla is doomed like some other outlets are saying. Only time will tell!