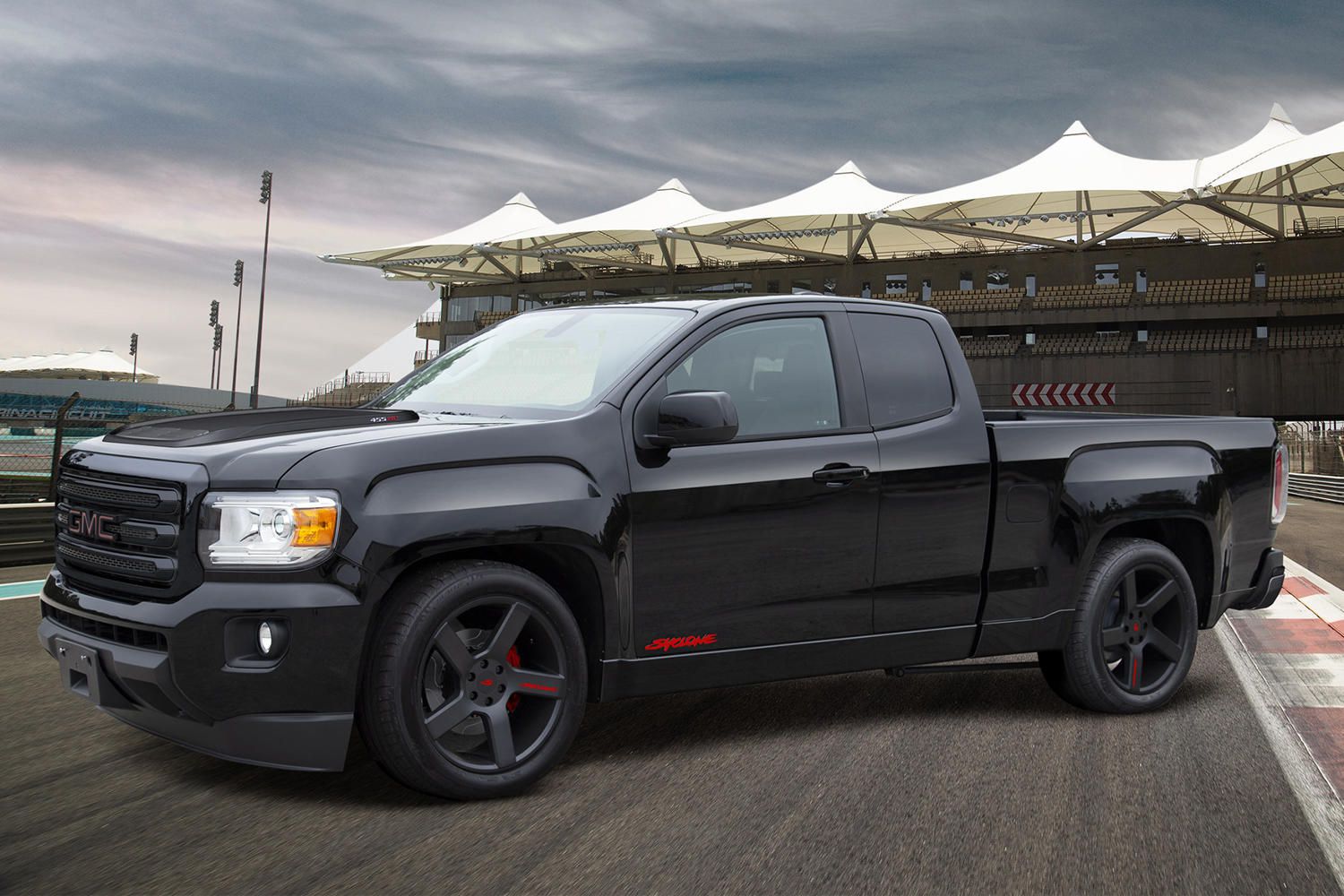 Who remembers the 1991 GMC Syclone, the all-wheel drive turbocharged six-cylinder muscle truck that could lay the smackdown to Ferrari's of the day? My 17-year old self lusted after this ridiculous truck (and the GMC Typhoon).. It was a wild time, and we always wondered if GMC would resurrect this storied nameplate.
I'm here to tell you that the Syclone is back.. sort of. You see, the folks over at Specialty Vehicle Engineering decided to create a modern day Syclone, seeing as how GMC wasn't doing anything with it. These horsepower maniacs took a 2019 GMC Canyon pickup and transformed into a 455HP supercharged Syclone!
The 2019 Syclone Limited Edition 455HP Sport Truck is powered by a 455 horsepower supercharged 3.6L V-6 engine. To balance that extra power, the Syclone includes a high performance brake upgrade that features 6–piston forged front calipers in red w/black Syclone graphics, and two-piece 13.6" diameter slotted front rotors, to provide serious stopping power. Handling is enhanced by the addition of a sport suspension package that lowers the truck 2" up front, 5" in the rear, and includes HD Traction Bars, HD Spring Bushings, higher-rated front and rear performance shock absorbers, and a HD rear sway bar. A stainless steel cat-back dual exhaust system increases performance and provides a true sports car-like sound. Additional performance upgrades include 20" x 9" front and rear 5 spoke alloy wheels w/Syclone graphics on one spoke, and performance tires.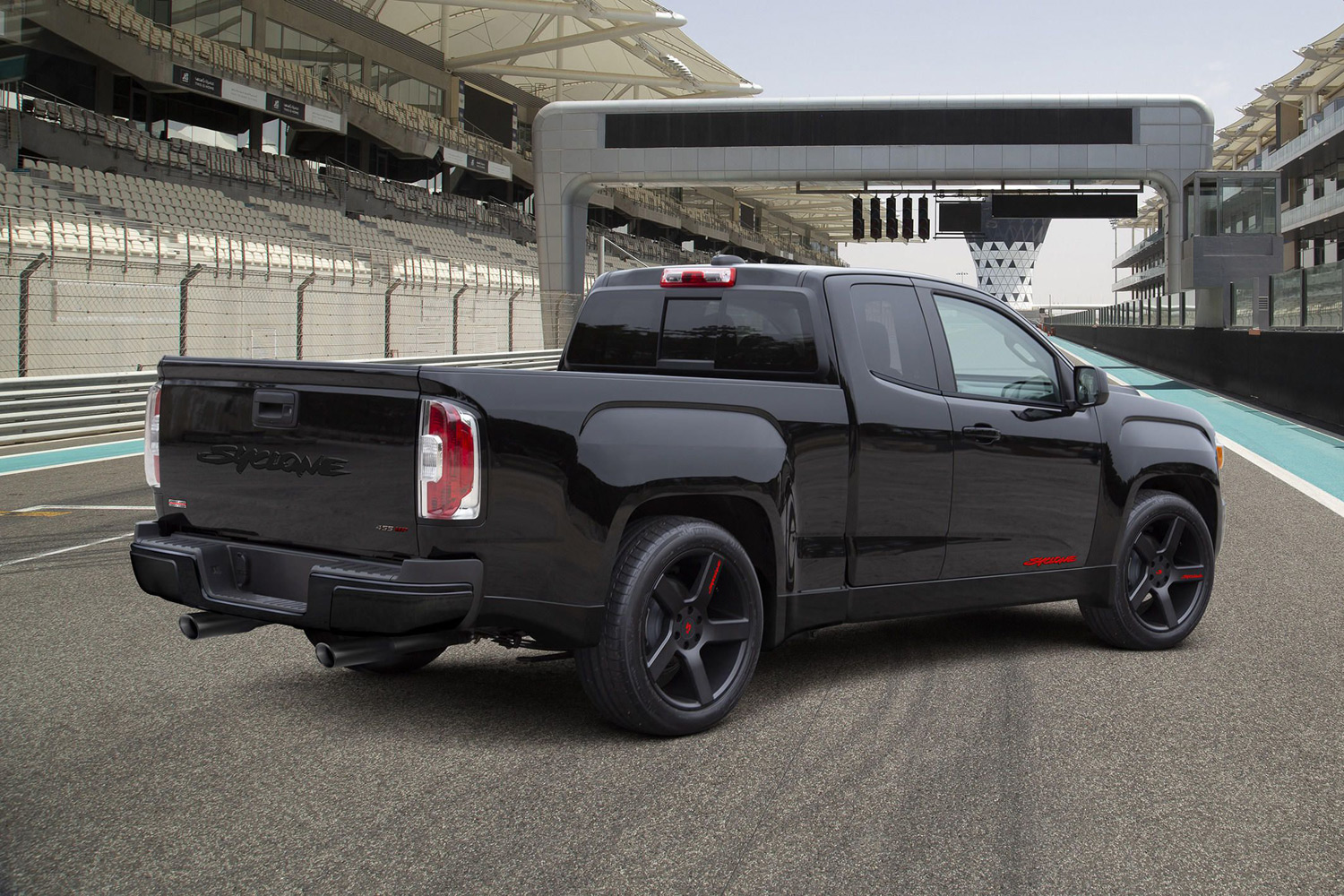 Exterior features include a unique composite hood insert w/455HP chrome and red badges, body-color composite rocker panel extensions, Syclone door and tailgate badges, body color front grill surround, grill bars, and rear bumper.
Interior upgrades include custom seat trim featuring red Syclone graphics embroidered on the seat back, custom front floor mats w/red Syclone logo embroidered on mats, a numbered Syclone dash plaque, and two Syclone numbered key fobs.
Only one hundred of these vehicles will be produced, and each will include a numbered Manufacturer's Certificate of Origin.
All in all, it's a pretty cool truck that brings me back to my childhood, and if it weren't so freaking expensive (commanding a $39,995 premium on top of the truck's MSRP), I'd probably entertain the idea of getting one. That said, if you've got a wad of cash burning a hole in your pocket and you always lamented not being able to buy one of the original 1991 Syclones, here's your chance to get a new and improved 2019 Syclone.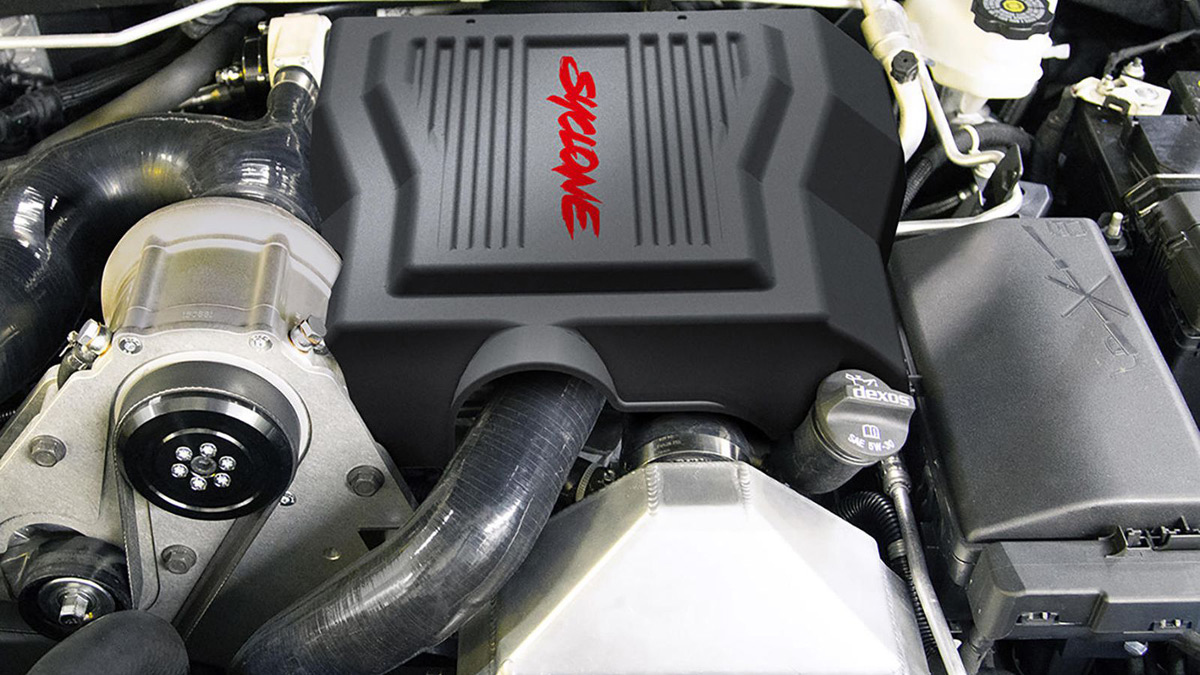 What do you think of the 2019 GMC Syclone?