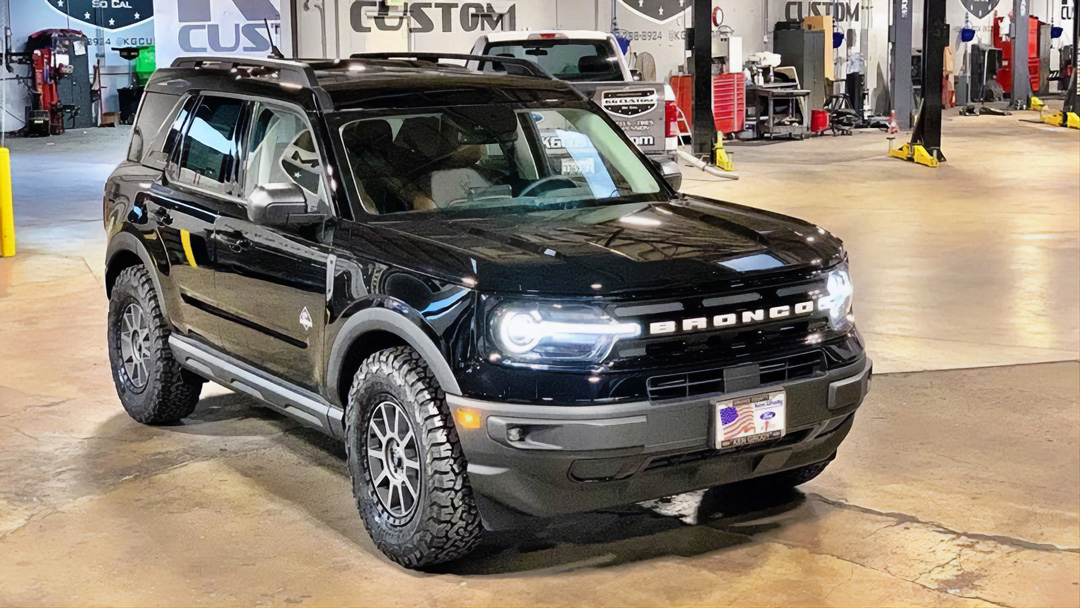 There's no question, the new Ford Bronco looks freaking tough, and I'm dying to test one out.. But as for the baby Bronco Sport, it doesn't look nearly as rugged as its big brother, even though people say it's a pretty capable off-roader.
As it turns out, all the Bronco Sport needed was the proper wheels and tires to transform it from mild grocery getter to wild trail hero.
Feast your eyes on this sweet 2021 Bronco Sport Outer Banks, which Kristopher Serrano of ALPHAequipt Wheels shared on a Ford Bronco Facebook group. The car is riding on a set of 17×7.5 ALPHAequipt Foxtrots wheels shod with BF Goodrich 245/65-series tires.
He says that this wheel-tire combo fits under a stock Bronco Sport without any rubbing issues, including lock-to-lock turns on the front wheels, and it doesn't mess with the speedometer readings either. Of course, if you plan on off-roading your Bronco Sport, you may want to consider a lift. But for around town, stock right height is just fine.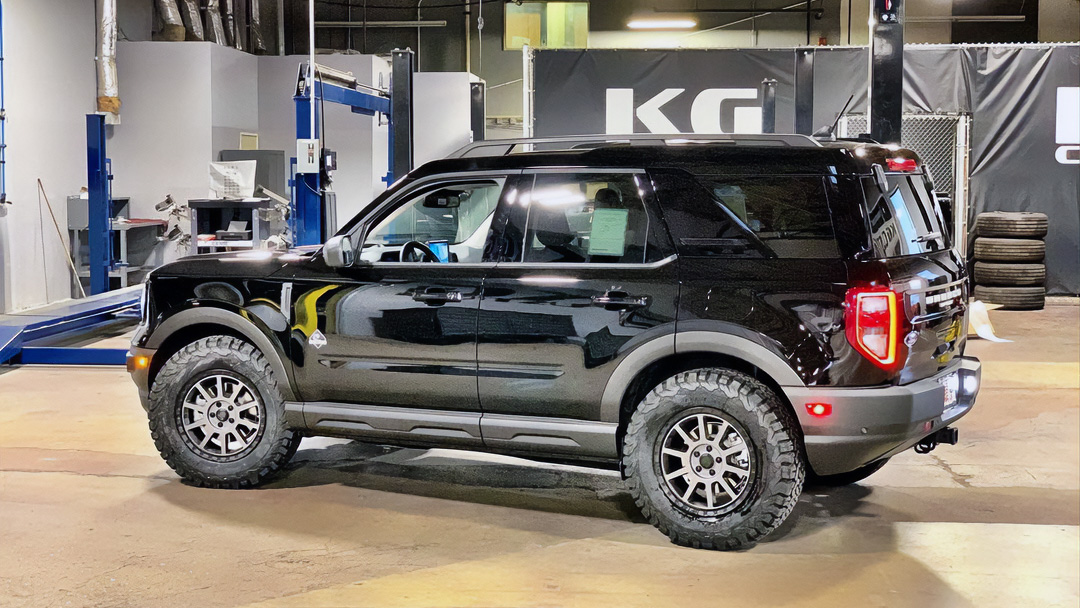 How sweet does the Ford Bronco Sport look with a proper set of off-road tires?
Photo credit: Kristopher Serrano via Facebook