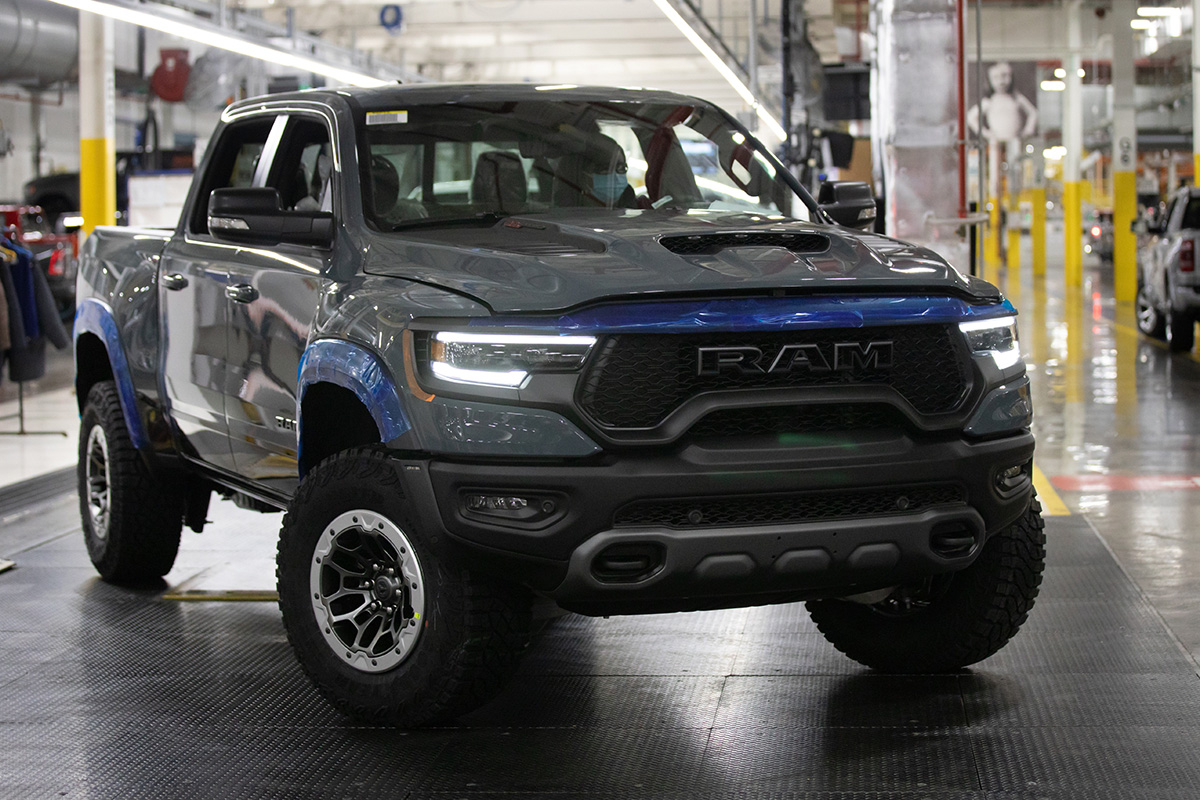 Barrett-Jackson and Ram announced today that they will be auctioning off VIN 001 of the 2021 Ram 1500 TRX Launch Edition, the quickest, fastest and most powerful truck ever, during the Barrett-Jackson Scottsdale Auction in March, with 100% of the hammer price to benefit United Way for Southeastern Michigan.
Over the years, we've seen a number of "first" vehicles auctioned off at Barrett-Jackson for charitable causes, with the company helping to raise over $127 million for charity for organizations around the world. In fact, at this same event, there are a number of other highly desirable VIN 001 cars that will be crossing the block as well from Ford and GM.
"Ram is giving Barrett-Jackson bidders the unbelievable chance to own VIN 001 of their highly coveted 1500 TRX Launch Edition," said Craig Jackson, chairman & CEO of Barrett-Jackson. "Only 702 of these muscle trucks were made available to the U.S. market, and all were sold within three hours. Our Scottsdale Auction will be the only place to still get your hands on one of these extreme performance trucks."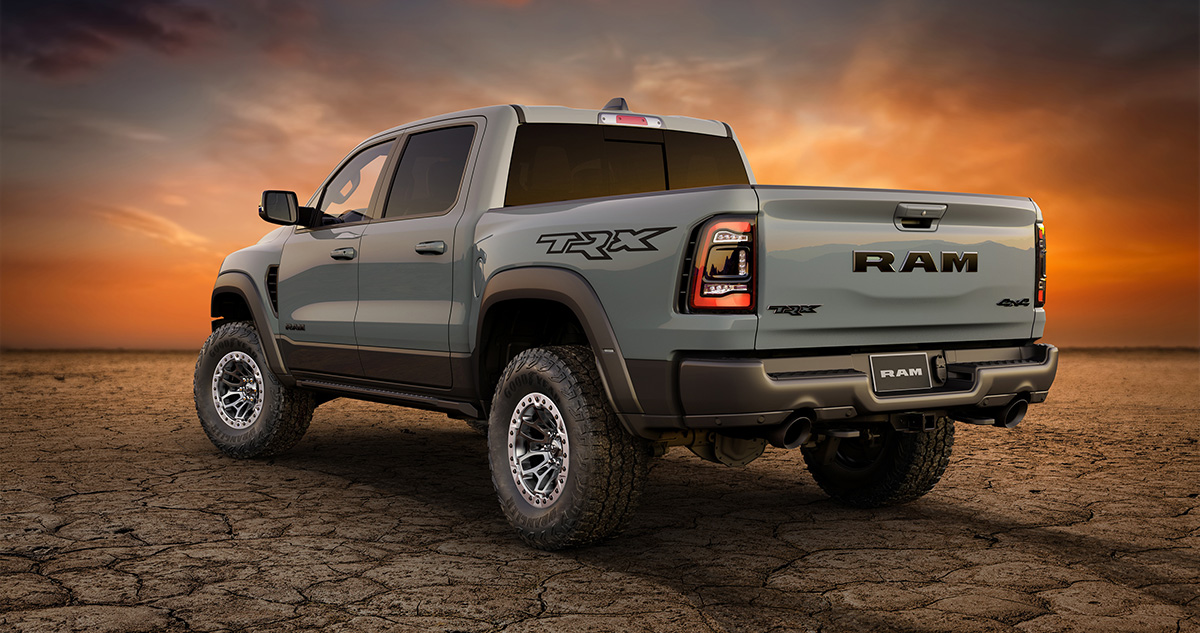 The 2021 Ram 1500 TRX Launch Edition VIN 001 is one of the quickest, most powerful mass-produced half-ton trucks in the world. Limited to just 702 units in the US, the 1500 TRX rides on 18-inch wheels wrapped in specially designed 35-inch Wrangler Territory AT tires. It's powered by a 702-horsepower supercharged V8 that's mated to an 8-speed automatic transmission. Visually distinguished by its exclusive Anvil Gray Paint, it's also coupled with the TRX Level 2 Equipment Group, which adds carbon-fiber interior trim, color accent package, head-up display, dual panoramic sunroof and bodyside graphics.
"When Ram 1500 TRX VIN 001 rolled off the assembly line last month, it instantly became an incredibly exciting one-of-a-kind collectible truck that enthusiasts will clamor for – especially when it goes through the Barrett-Jackson auction lane in March," said Mike Koval Jr., Ram Brand Chief Executive Officer – Stellantis. "More importantly, we expect this first production Ram 1500 TRX to raise significant funds that will go directly to the United Way for Southeastern Michigan's 2-1-1 helpline to provide services to veterans and their families."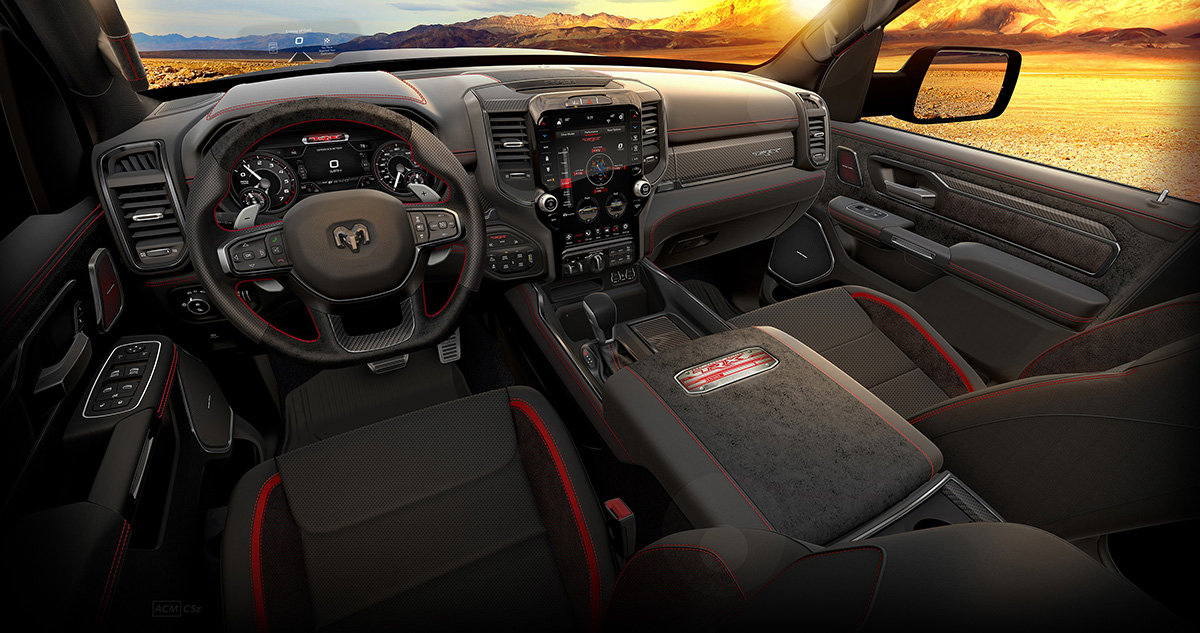 "The response to the 2021 Ram 1500 TRX Launch Edition has been amazing," said Steve Davis, president of Barrett-Jackson. "This truck is the pinnacle of performance, durability and capability, and has set a new benchmark for half-ton pickup trucks. We're excited to see it cross the block at the Scottsdale Auction in March, giving one lucky bidder the chance to own VIN 001 and support a very worthy cause at the same time."
If you're interested in bidding on the 2021 Ram 1500 TRX Launch Edition VIN 001, bids can be placed online at Barrett-Jackson's website.