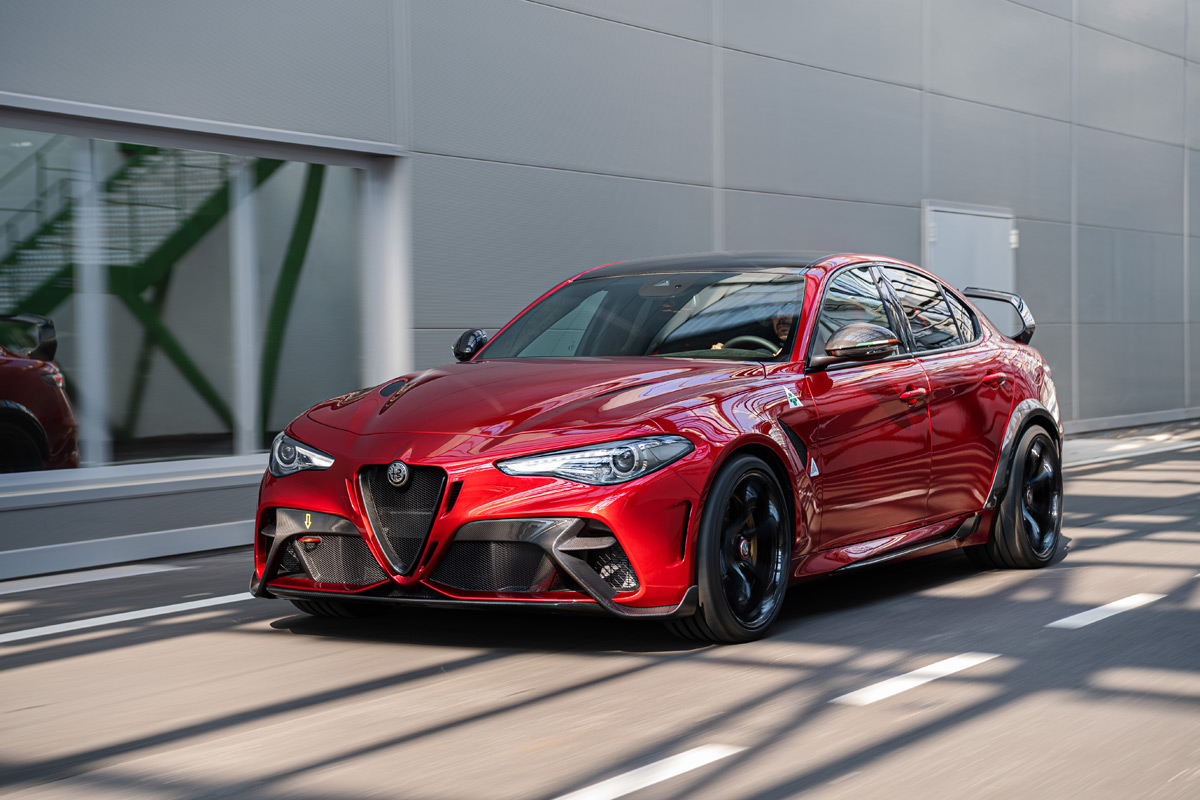 This June marks Alfa Romeo's 110th anniversary, and they decided to celebrate this most special of occasions with a vehicle that fully signifies a return to the brand's origins, while paying tribute to one of their most emblematic vehicles, the Alfa Romeo Giulia GTA.
For the uninitiated, the acronym GTA stands for "Gran Turismo Alleggerita" (alleggerita being the Italian term for "lightened"), and it originated with the 1965 Giulia Sprint GTA, a specific version derived from the Sprint GT that was faster, handled better, and was also significantly lighter (thanks to an aluminum body).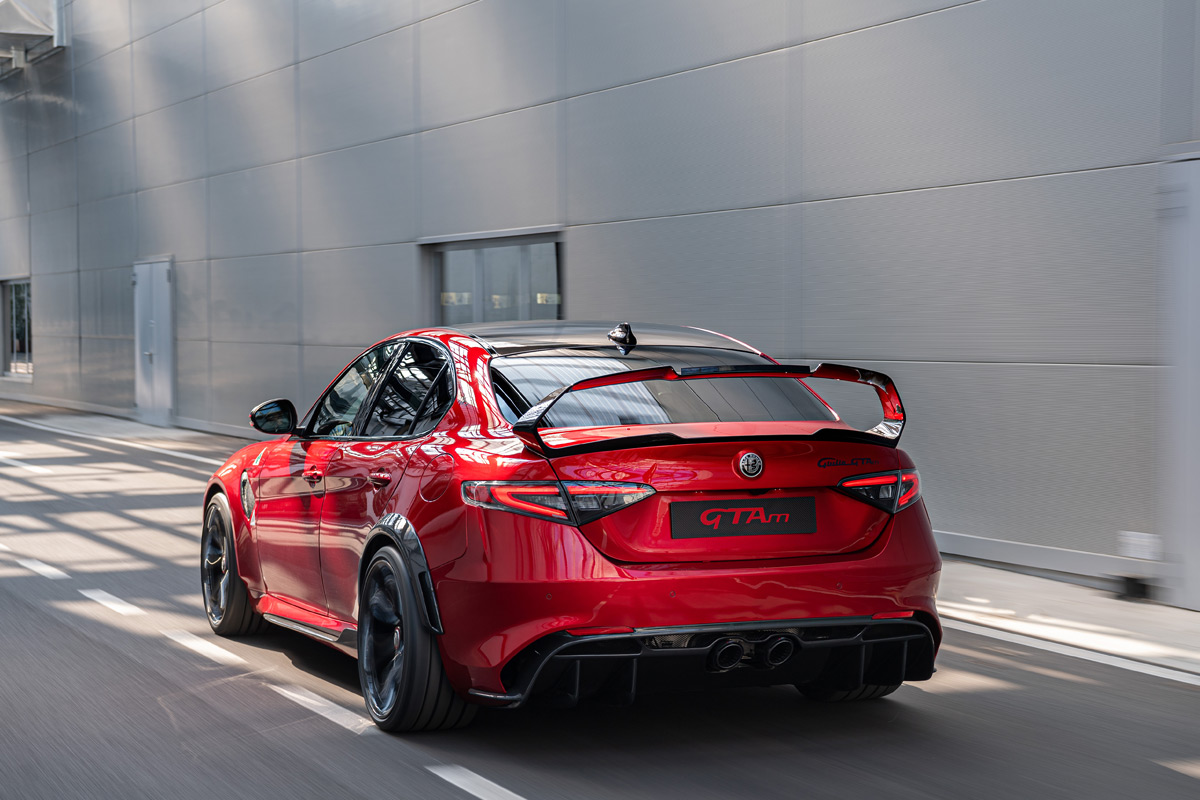 Alfa Romeo is now employing this same strategy to their Giulia Quadrifoglio, which is no slouch in it's own right, with a 2.9-liter bi-turbocharged V6 engine that puts out a stout 505 horsepower, and able to hang with the likes of the BMW M3, Mercedes-AMG C63 S and others in this rarified segment.
In the case of the new Alfa Romeo Giulia GTA, engineers worked to improve the Giulia's aerodynamics and handling, but above all to reduce the car's weight. Power increases to an impressive 540 horsepower, thanks in part to engine calibration work, in conjunction with a new Akrapovi-specific exhaust system. But power on its own is not enough to ensure extraordinary performance.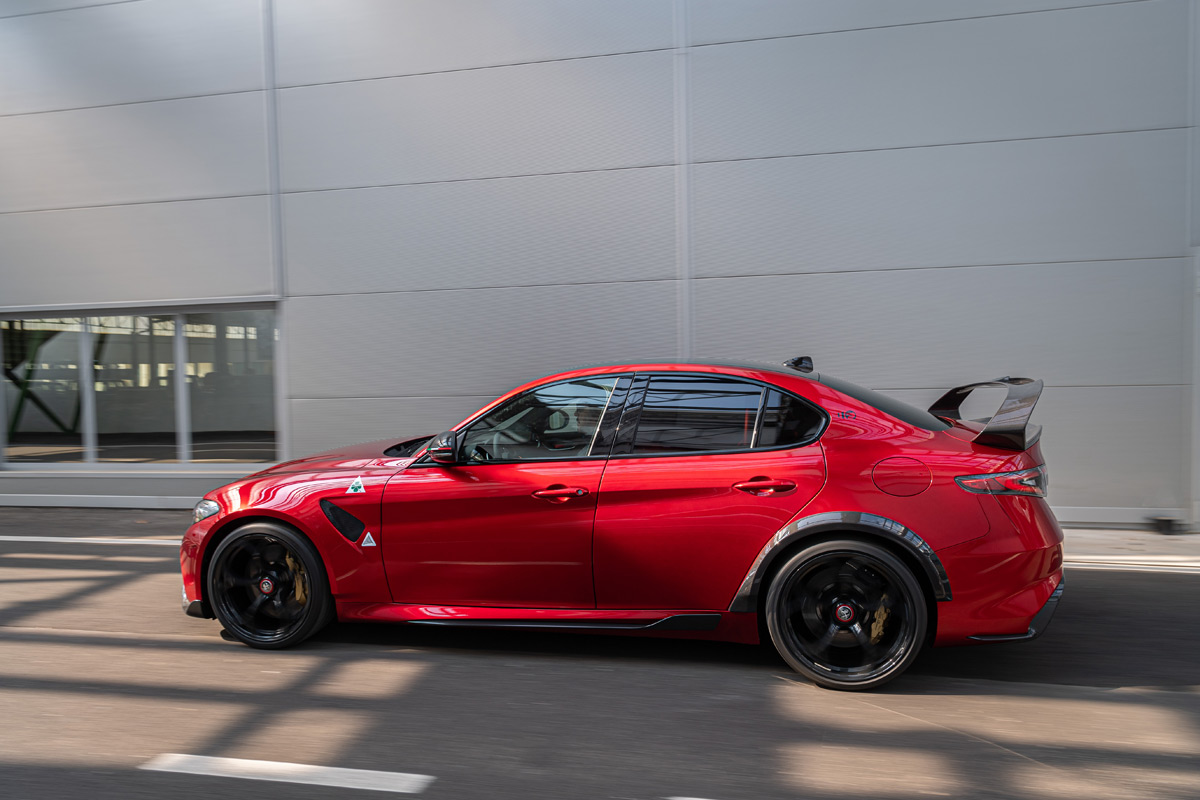 Through the extensive use of lightweight materials, they were able to reduce the weight of the car by an amazing 220 pounds, bringing the weight/power ratio to an excellent level, 6.2 lb/hp. The drive shaft, hood, roof, front bumper, front wheel arches, and rear wheel arch inserts are all carbon fiber, and aluminum is used in the engine, doors and suspension systems.
Not hardcore enough for you? There's also a two-seat Giulia GTAm variant that is perfect for track-driving, with a roll hoop replacing the rear seats while front passengers are strapped into carbon-fiber-shell buckets with six-point seatbelts. The Giulia GTAm also strips more weight out with Lexan composite used in place of glass on the sides and rear. Its more aggressive aero package includes a larger front splitter and a carbon-fiber rear wing.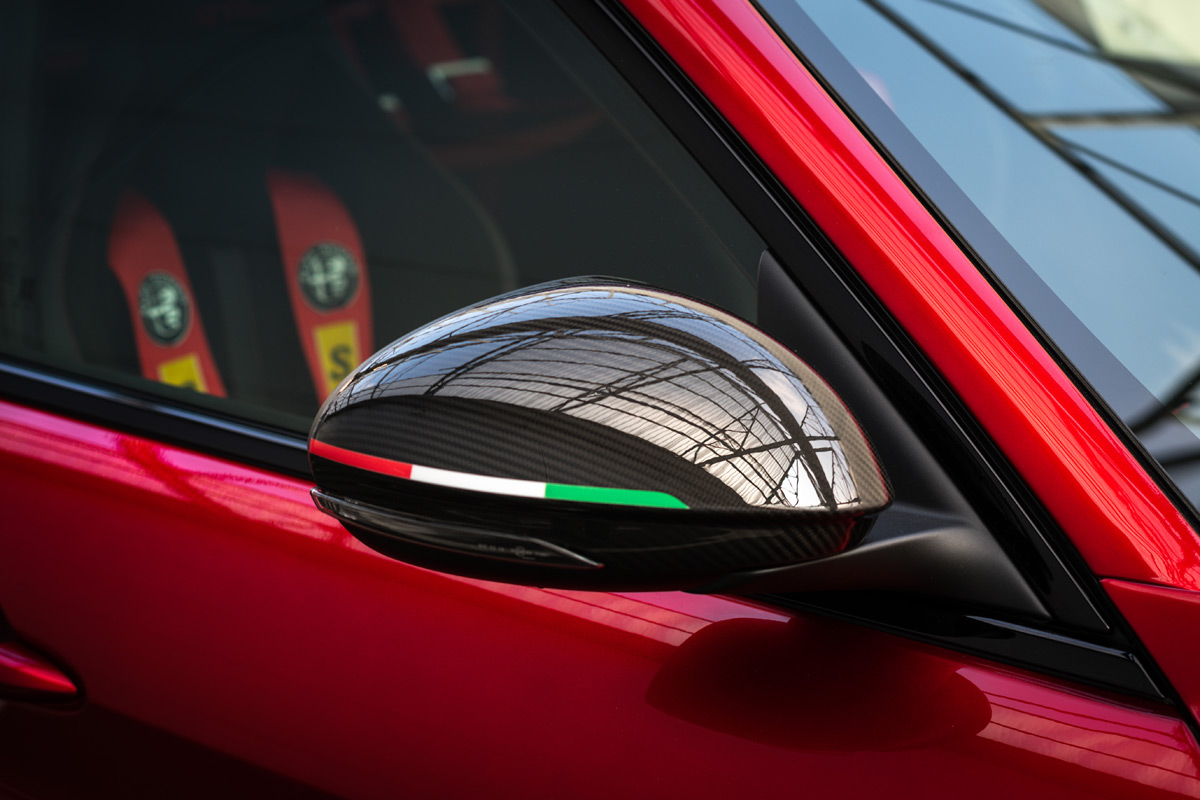 Moving inside, you'll notice Alcantara on the dashboard, door panels, glove compartment, side pillars and the central trim on the seats. Alcantara is used even more extensively on the GTAm version, where the rear bench has been removed, leaving room for a fully upholstered basin, with specific moldings designed to hold helmets and fire extinguisher. The new matte carbon inserts endow the interior with a distinctive technical and aesthetic elegance.
Both the Alfa Romeo Giulia GTA and GTAm begin pre-orders today with only 500 units in total, each as numbered units. Pricing has not yet been released, nor do we know if the GTA will be available outside of Europe. To sweeten the deal, Alfa Romeo is also throwing in a fitted racing helmet and GTA-liveried racing suit, gloves and shoes, a personalized car cover, and a specific driving course devised by the Alfa Romeo Driving Academy.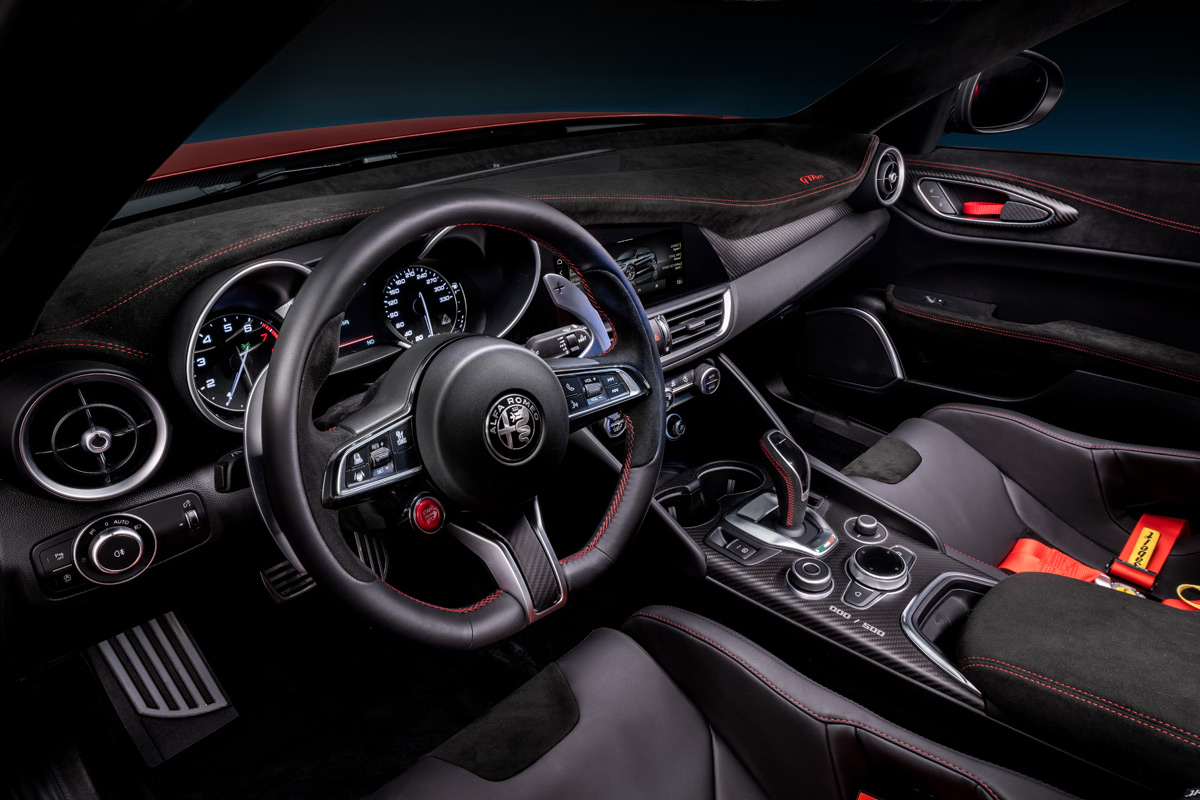 What do you think of the Alfa Romeo Giulia GTA?