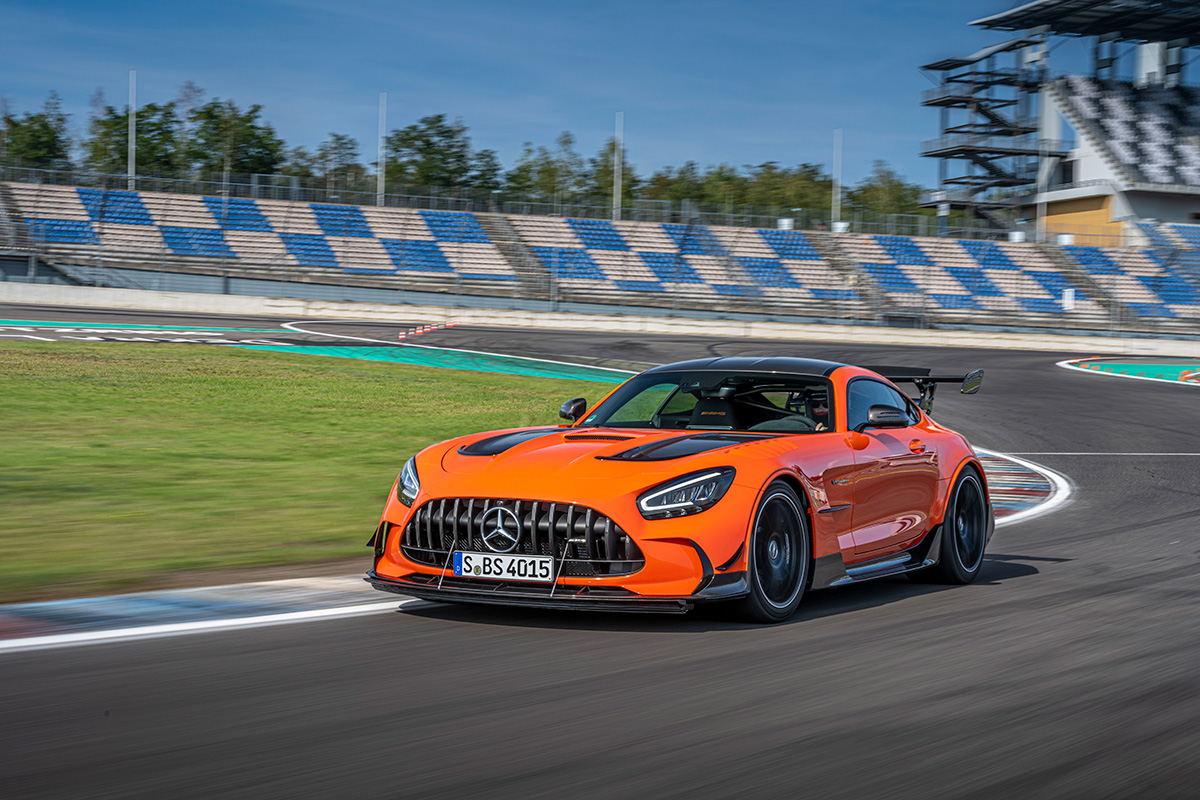 Back in 2015, Mercedes-AMG introduced the world to a pair of gorgeous grand tourers, the Mercedes-AMG GT and Mercedes-AMG GT S. I had a chance to drive the latter (on a race track), and I was blown away by the car's capabilities, with it really living up to the AMG badge. Little did I know that they were just getting started.
A few years later, the German manufacturer introduced two new performance-oriented variants, the Mercedes-AMG GT C and the Mercedes-AMG GT R. Once again, I was lucky enough to get some track time with the GT R, and was an absolute riot, feeling like a full-on race car. And its 7:10.92 lap time at the Nürburgring backs up that statement.
But those power-hungry engineers at MB-AMG decided that 577HP still wasn't enough, so they recently introduced the new 2021 Mercedes-AMG GT Black Series, featuring a handcrafted AMG V8 engine producing 720HP and 590 lb-ft of torque, good for a 0-60 time of 3.1 seconds and a top speed of 202 mph!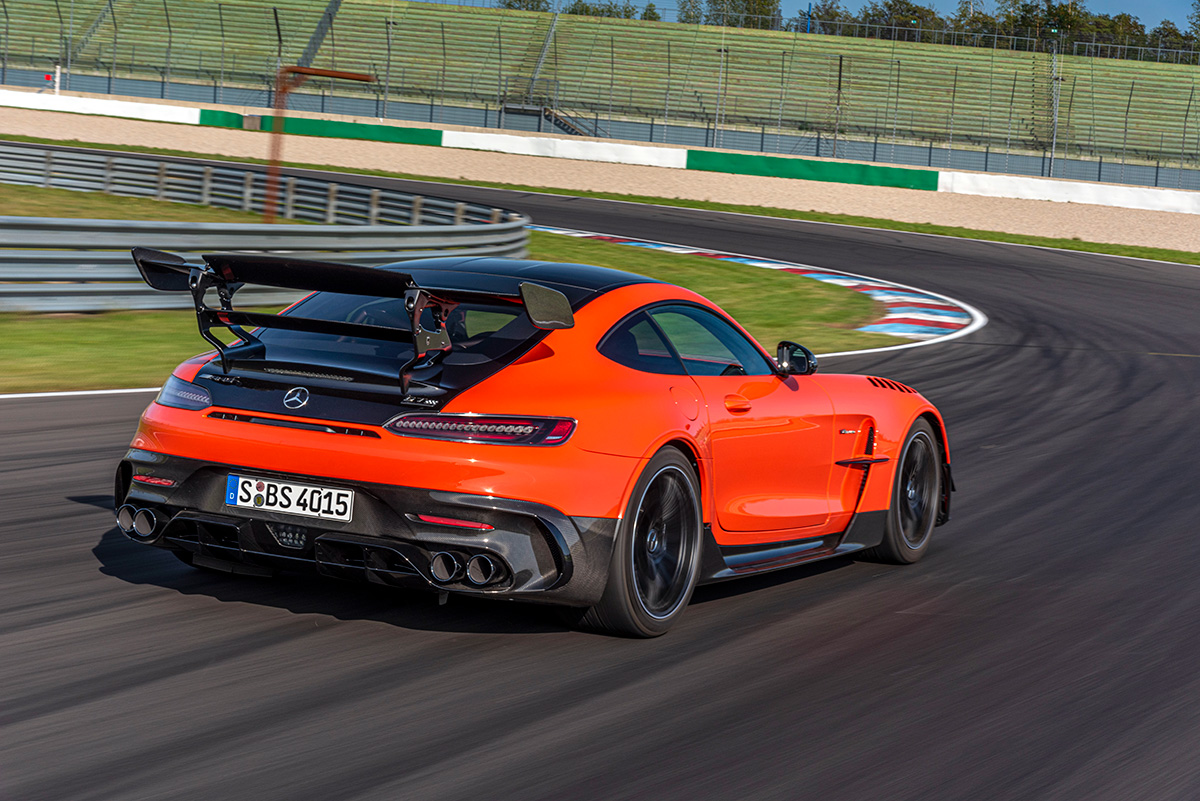 The Mercedes-AMG GT Black Series recently shattered the existing official lap record on the Nurburgring. With an officially measured, notarized and certified time of 6:43.616 min for the 12.8 mile-long track and 6:48.047 min for the 12.944 mile-long total track, the GT Black Series places in the top group of the street- legal "sports cars" category and is now number one among fully standard, unmodified models.
In the new Mercedes-AMG GT Black Series, the relationship to the AMG GT3 and AMG GT4 race cars is visually and technically stronger than ever before. In addition to the larger cooling air intake up front from the AMG GT race car, another direct derivative from motorsport is the new carbon-fiber hood, with two large exhaust air outlets in black-finished carbon. These large outlets guide warm air fed from the diagonally positioned cooling pack out of the engine compartment. This technology increases the vehicle's overall downforce. At the same time, air resistance is reduced and the air flow for cooling the engine is optimized.
The bearings on the upper and lower wishbones of the rear axle also come straight from motorsport. Their motorsport design ensures they have no play, which means toe-in and camber do not change, even under high loads. The AMG GT Black Series therefore delivers precise steering, clear steering feedback and ideal cornering performance.
Standard-equipment highlights of this ultimate performance model include: new, larger front bumper with manually adjustable carbon-fiber front splitter for track use, carbon fiber fenders and carbon fiber front hood with two large air outlets. A lightweight carbon fiber roof with lowered center, black painted carbon fiber rear hatch with small lip spoiler and a larger rear windshield in lightweight glass are also standard. A distinctive two-piece rear spoiler in matte black-painted carbon fiber, along with 19" front, 20" rear AMG 10-spoke forged wheels in matte black, featuring a high-sheen rim lip, round-off the remarkable standard performance- related features.
Driving around, no one will mistake the AMG GT Black Series for a regular model thanks to its highly expressive design, sophisticated aerodynamics, and optional eye-catching new AMG Magmabeam paint finish.
Of course, this kind of exclusivity doesn't come cheap, with the Mercedes-AMG GT Black Series to start from $325,000. The all-new 2021 Mercedes-AMG GT Black Series will begin arriving in US dealerships in early 2021.