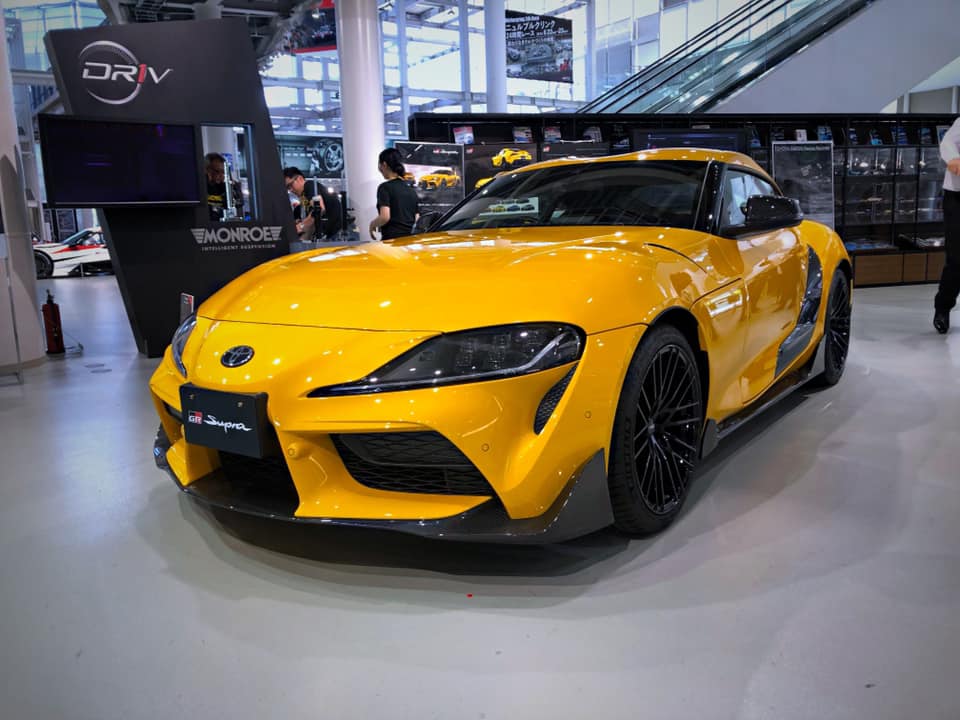 When it comes to the styling of the new 2020 Toyota Supra, it's a love it or hate it affair. I'll be honest, I'm still on the fence about it myself, and I've seen it in person more than a few times already.
Fear not though, because the folks at TRD (Toyota Racing Development) unveiled a Supra clad with a carbon fiber TRD Appearance Kit on their Facebook page the other day, and it looks pretty freaking sweet!
As you can see from these photos, there's a three-piece splitter up front, which not only increases downforce and reduces lift, but it also lowers the car by 14mm. The side skirts carry shark fins at their leading and trailing edges, to smooth airflow along the body and around the rear three-quarter, while lowering the ride height by 4mm. And a set of carbon fiber reinforced plastic panels on the door close off those ugly side intakes.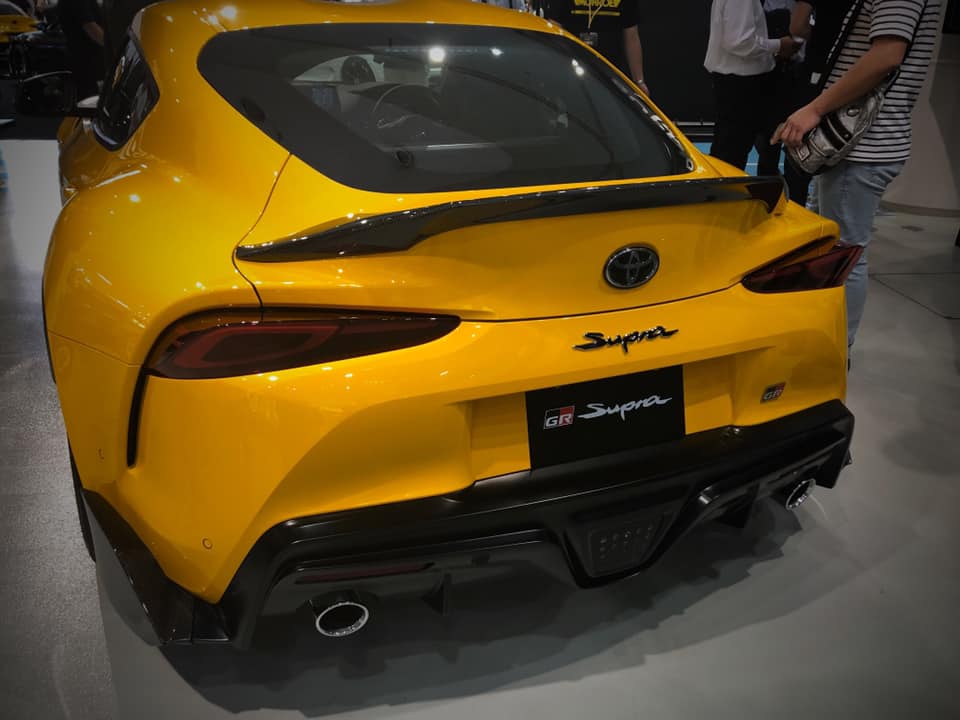 There's a trunk spoiler at the rear of the decklid, above a diffuser that wraps around the backs of the rear fenders into side spoilers. The diffuser reducing ride height by 24mm. The CFRP mirror caps are just for show, as are the 20-spoke, 19-inch forged aluminum wheels painted black and shod in Michelin Pilot Sport tires. Those front wheels are nine inches wide, the rears ten inches.
It's unclear if/when TRD will bring the parts over here to the US, but whatever the case, you had better start saving up, as it won't come cheap. A forum member at SuperMkV did a straight yen-to-dollar conversion on the parts based on prices from a dealer web site. For the front splitter, side skirts, rear side spoilers, trunk spoiler, diffuser, door "garnish," wheels, and wheel locks, the total came to $23,522. 😬
Now it's possible that it won't be that expensive over here, because if so people will likely just go with kits from other companies (Voltex, C-West, APR, Varis, etc).
For now, I guess we'll just have to wait and see!