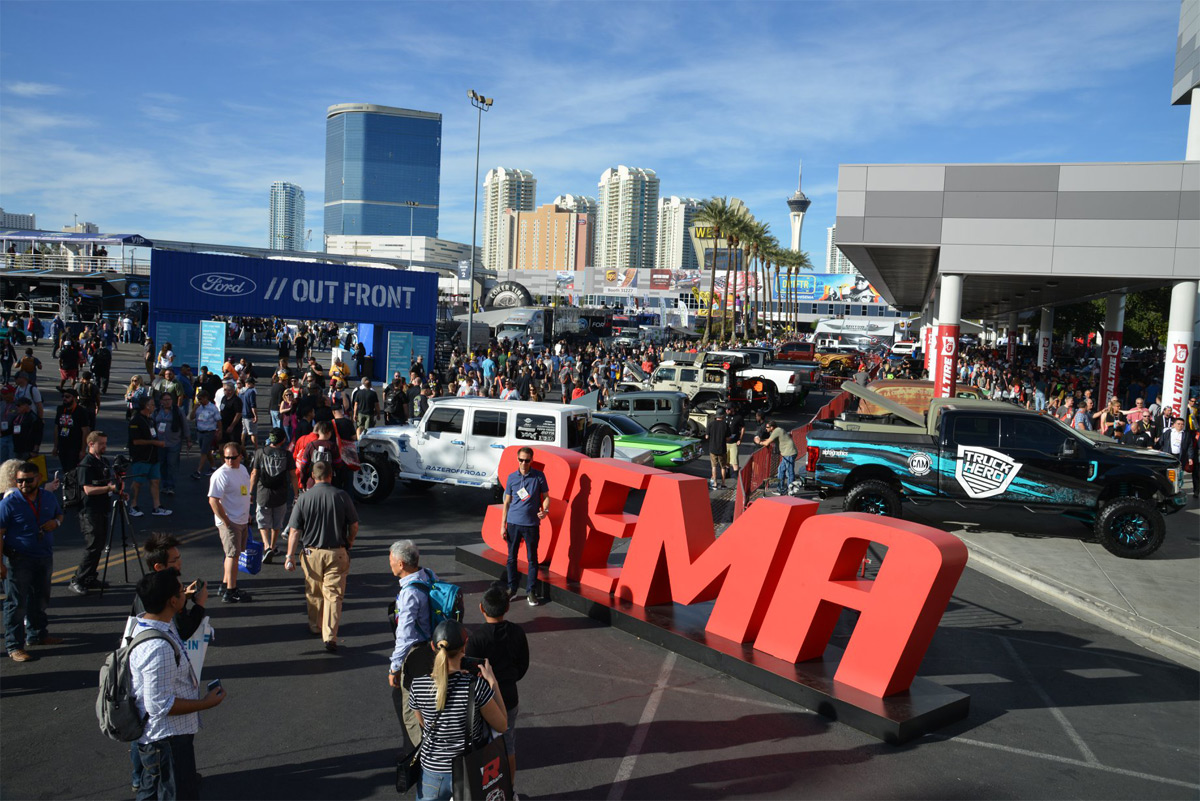 2020 has been a bit of a dumpster fire, with the coronavirus pandemic basically putting a halt to anything and everything. We saw major auto shows like Geneva, Detroit and New York all get cancelled. OEMs halted their launch events as soon as things started getting dicey. And the number of COVID-19 cases in this country continue to rise.
Despite this, the SEMA (Specialty Equipment Market Association) show was determined to go on, pandemic be damned. Personally, I thought it seemed like a terrible idea, given the fact that hundreds of thousands of people pack the halls of the Las Vegas Convention Center, and virtual recipe for disaster.
Even CES (Consumer Electronics Show) officially cancelled their show last week, despite the fact that it wasn't scheduled to be held until early January. Again, it's a massive show with 160K+ people from all over the world descending into Vegas, so it's just not worth the risk until we have this thing under control.
But now, the SEMA Show has decided to follow suit and cancel the show, sending out the letter below and confirming that the show will not be taking place in 2020 on account of COVID-19. It's a huge blow to the builders who've been tirelessly working on their show cars, but they had to know that this was a possibility.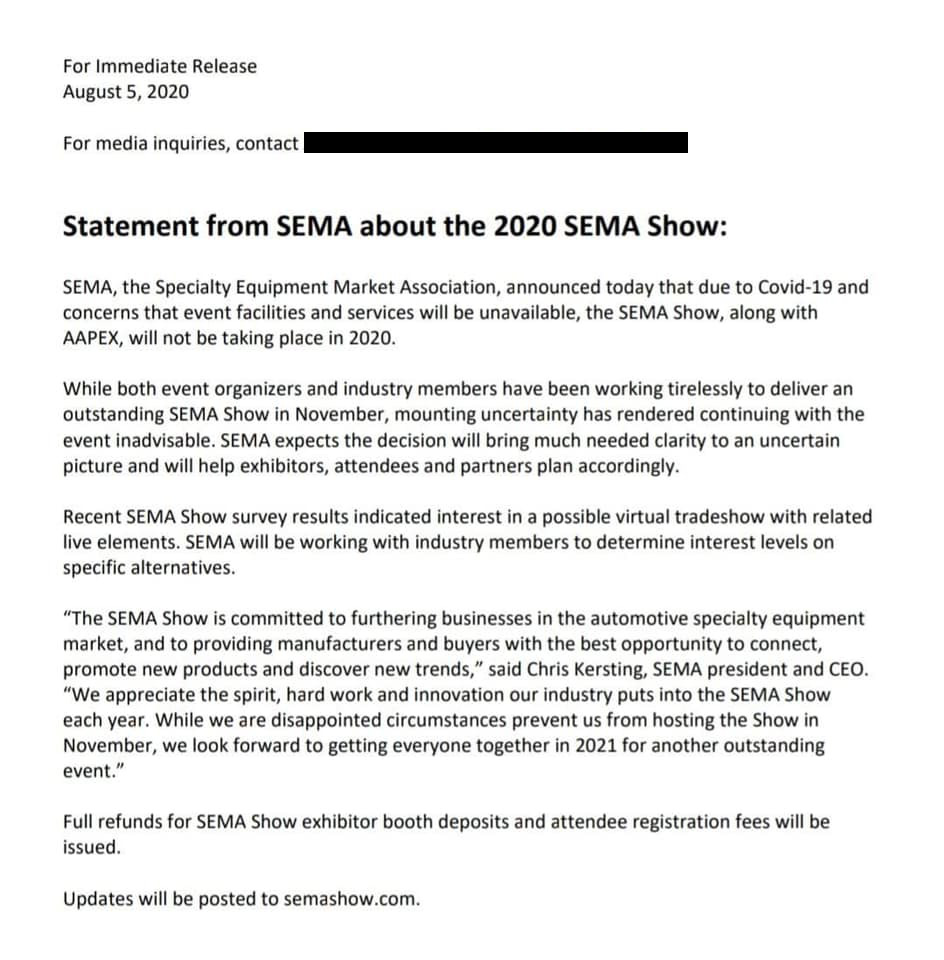 Here's hoping that the builders find a way to virtually showcase the fruits of their labor, and that the show circuit goes back to normal in 2021.
Photo: The SEMA Show on Facebook