Dodge//SRT is creating some fireworks of its own this July 4th weekend, unveiling three new tire-shredding vehicles to its lineup that are sure to please.. because 'MURICA! 🇺🇸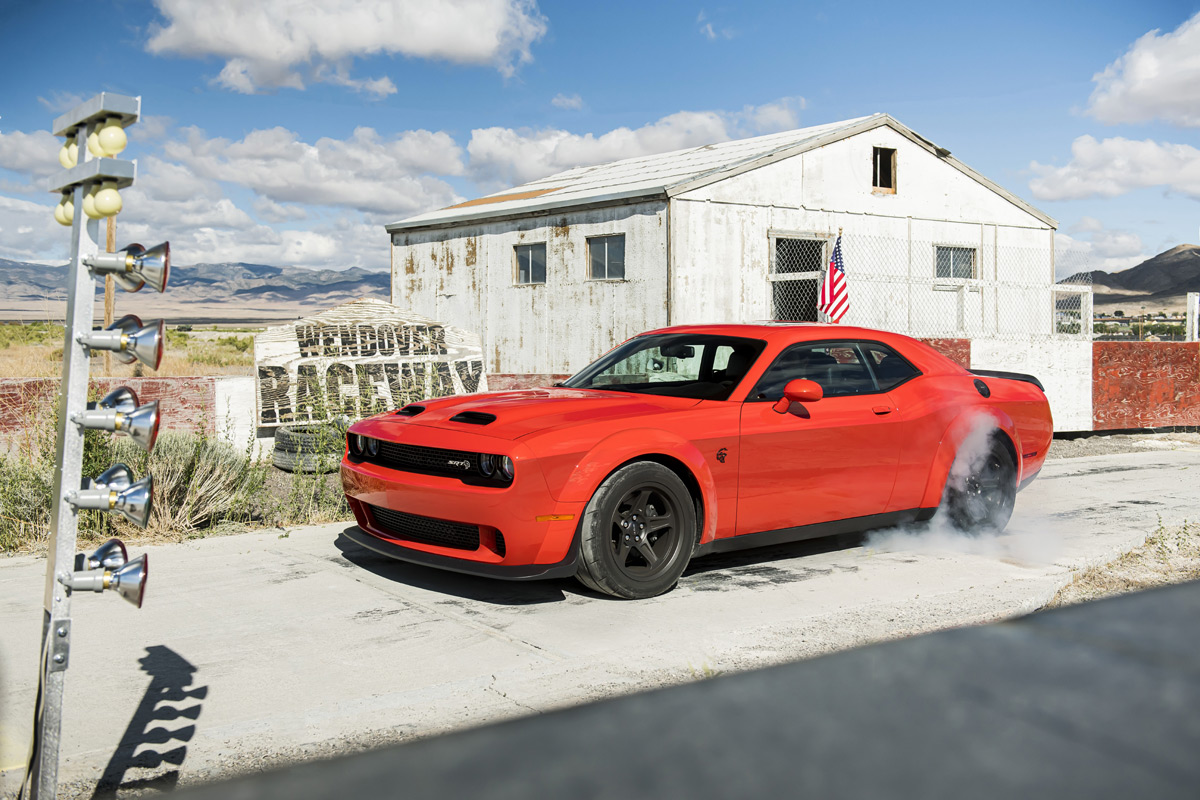 First up is the 2020 Dodge Challenger SRT Super Stock, the world's quickest and most powerful muscle car, with 807 horsepower, 707 lb-ft of torque, a 0-60 time of 3.25s, and a quarter mile time of 10.5 seconds at 131 mph. With this car, Dodge//SRT is flexing its muscle and doubling down on its commitment to drag racing.
The drag-racing, quarter-mile-crushing spirit of the limited-production 2018 Dodge Challenger SRT Demon lives on through the 2020 Challenger SRT Super Stock, which is powered by the same supercharged 6.2-liter HEMI high-output V-8 engine that also currently powers the Challenger SRT Hellcat Redeye, paired with the TorqueFlite 8HP90 eight-speed automatic transmission.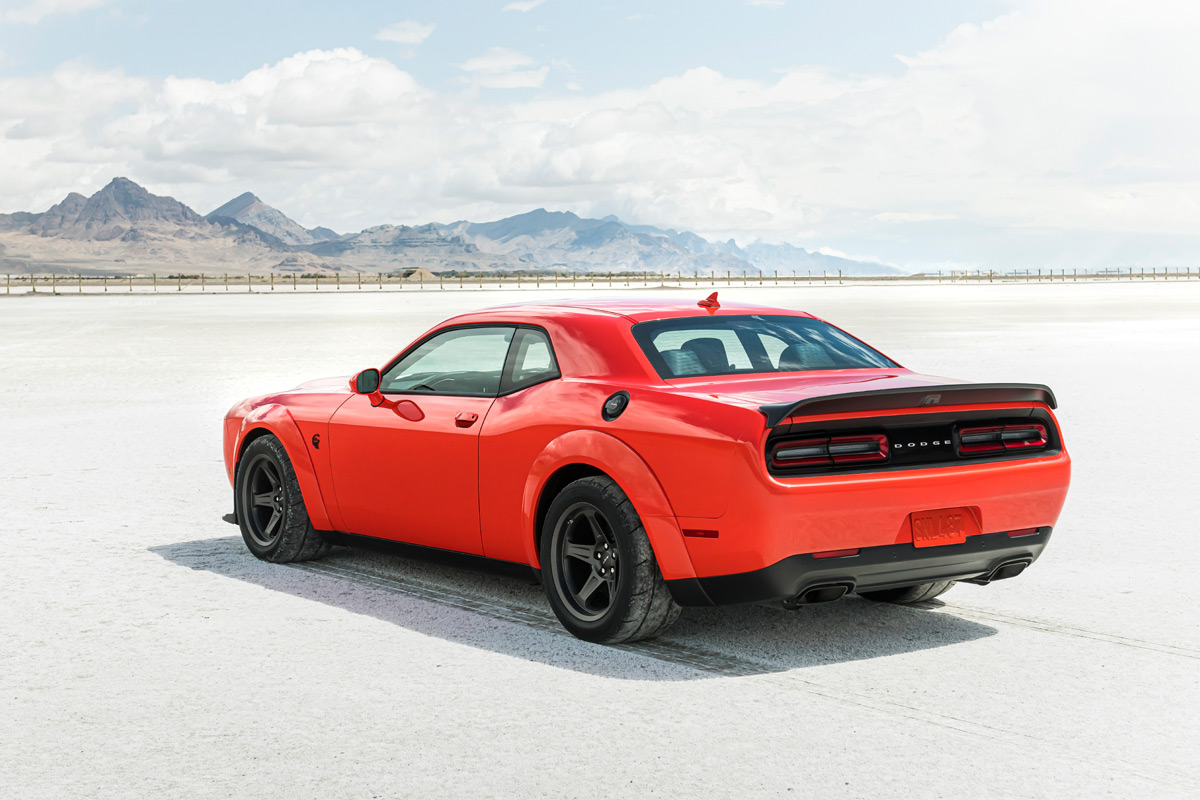 Featuring a revised powertrain calibration that increases the shift point from 6,300 rpm to 6,400 rpm, the Challenger SRT Super Stock delivers 807 horsepower on pump gas, a 10-horsepower boost over the standard SRT Hellcat Redeye, and 707 lb-ft of torque.
In addition to the new powertrain calibration, the Challenger SRT Super Stock is built on a standard Widebody and features a new suspension, standard Brembo brakes, and a wheel and drag radial combination designed to give customers better hook off the line.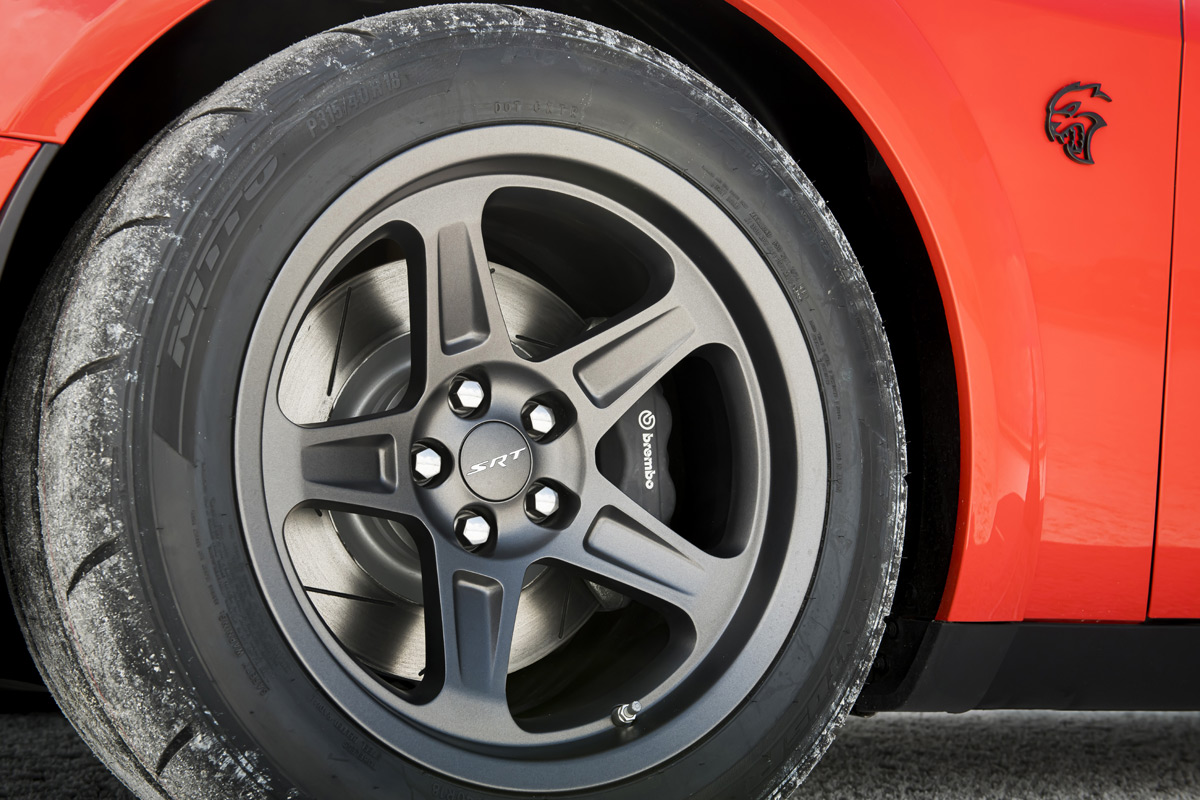 "I swore that we'd never build another Demon and we won't," said Tim Kuniskis, Global Head of Alfa Romeo and Head of Passenger Cars – Dodge, SRT, Chrysler and FIAT, FCA – N.A. "But I also said that every Challenger Hellcat and Redeye comes with an unspoken commitment to uphold the brand and the new Challenger SRT Super Stock is engineered to do just that."
Sorry Tim, but it sure sounds like a Demon, only there's no crate, no skinny front wheels, no race gas engine computer, and the weight remains the same. But its running on drag radials, and has a lot of the same components as the Demon.
The one good thing about the Challenger SRT Super Sport over the Demon is that it's not a limited production model, meaning more people will be able to get their hands on one. And we can't be mad about that. Keep your eyes peeled, as these will be coming soon to a drag strip near you!