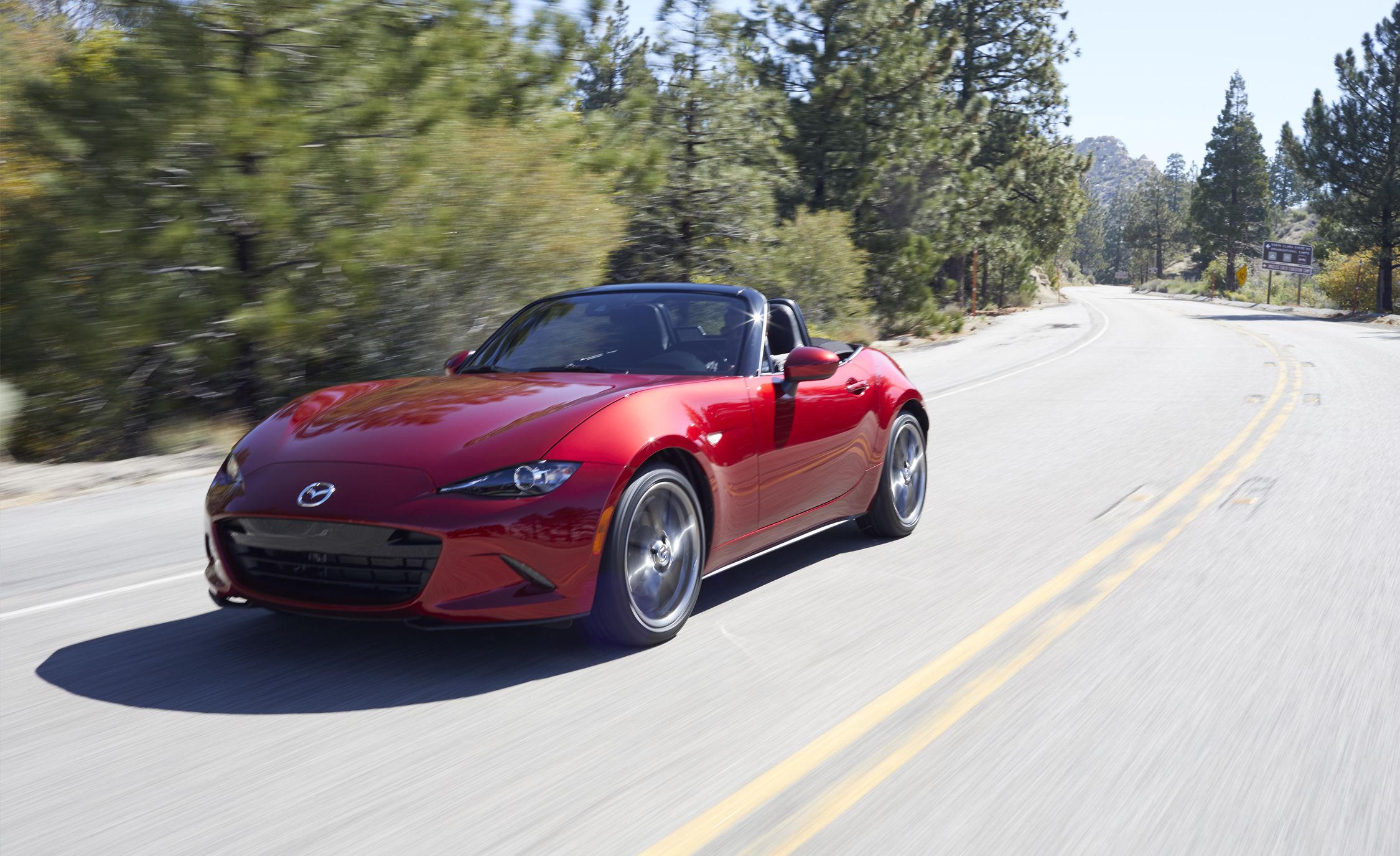 When we drove the current-generation Mazda MX-5 Miata, it didn't take long for us to fall for it, as it offers one of the purest driving experiences out there. In fact, we described the ND as "the most fun you can have for under $30K". And that's a statement I'll stand by today.
If you're looking for a car that will deliver maximum smiles per hour as you go flat out through the twisties, it honestly doesn't get much better than this. Seriously, if I lived in an area with fun roads (and less snow), there'd be a Miata parked in my garage right now.
Still.. a little extra power would be nice, as the Miata only has 155 horsepower on tap, which is less than the Fiat 124 Spider, even though they're essentially the same cars!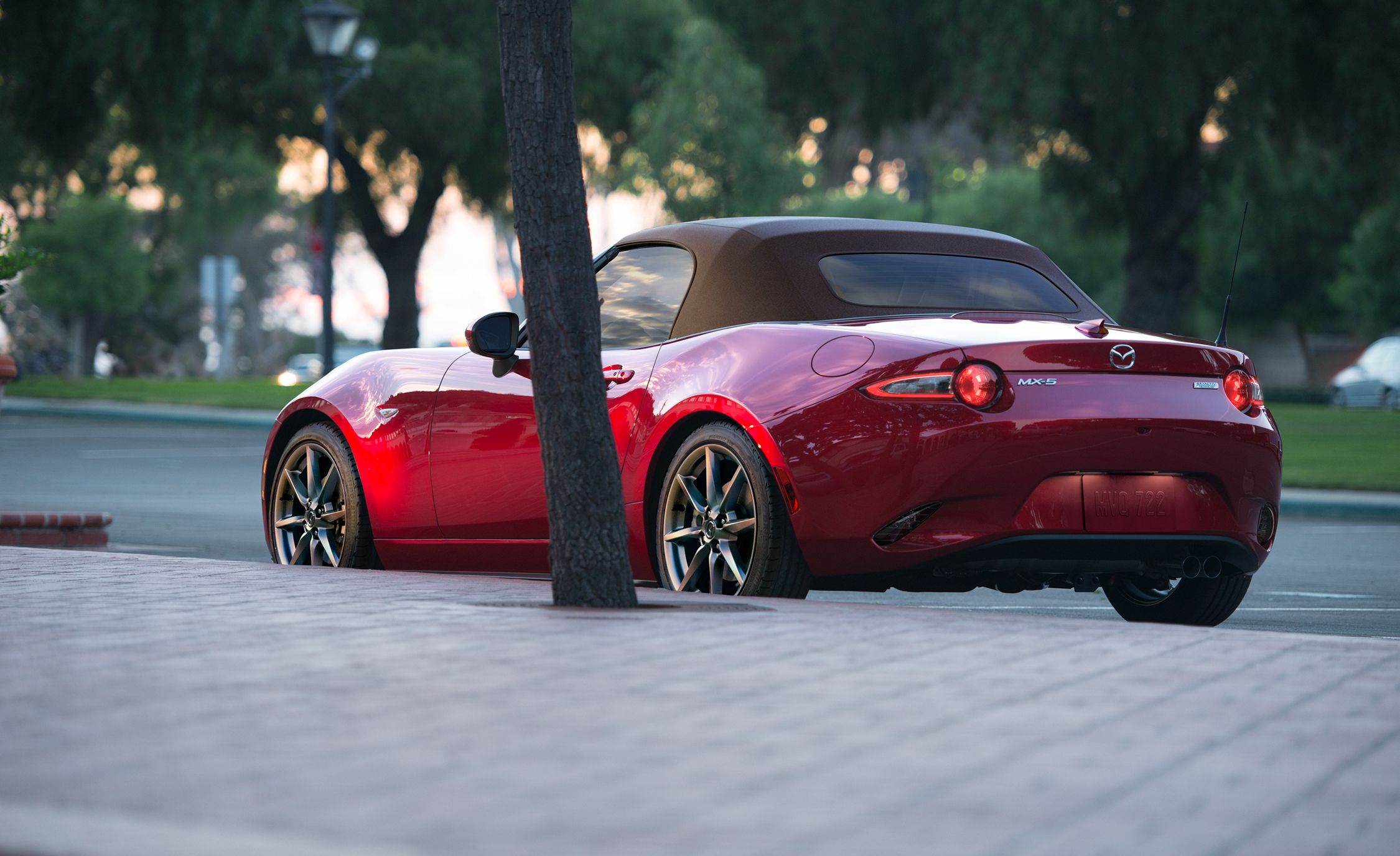 But that's about to change. The 2019 Mazda MX-5 Miata gets a substantial bump in power, with 181 horsepower and 151 lb-ft of torque, with a richer torque curve throughout the car's entire rev range. And the redline has increased from 6,800 rpm to 7,500 rpm.
While an additional 26 HP might not sound like much, it's all about the power-to-weight ratio. The Miata is a lightweight car in it's own right, weighing in at 2,300 pounds and change, which is 1,000 less than most "regular" cars. Coupled with the better torque curve, it's going to make a HUGE difference in the way the car drives. Zoom-Zoom!
Mazda says the new MX-5 is quicker, more responsive and aims to be more engaging to drive, adhering to Mazda's unique Jinba Ittai — "horse and rider as one" — engineering philosophy.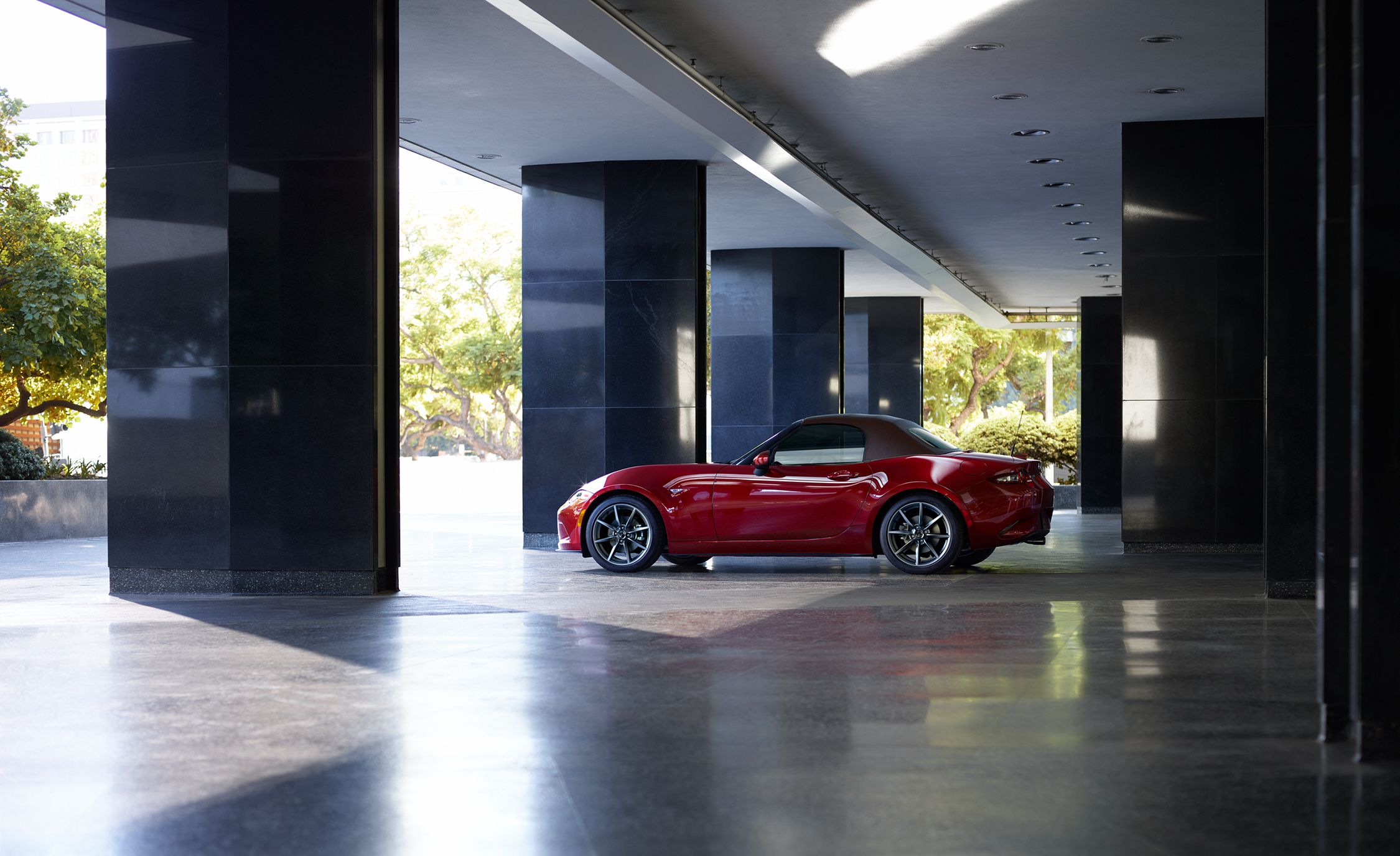 Beyond the engine improvements, the 2019 MX-5 introduces an available brown canvas soft top, new black metallic 17-inch wheels, a newly telescoping steering wheel (30mm of travel), easier-to-open doors and revised door stops and revised cupholders and seat levers. There are also some additional safety features.
The 2019 Mazda MX-5 will be available in the U.S. this fall, with pricing, packaging and full specs to be announced closer to on-sale timing.
Of course, there's the age old question.. Go with a new 2019 Miata, or get a leftover '18 model for a big discount? Decisions, decisions..