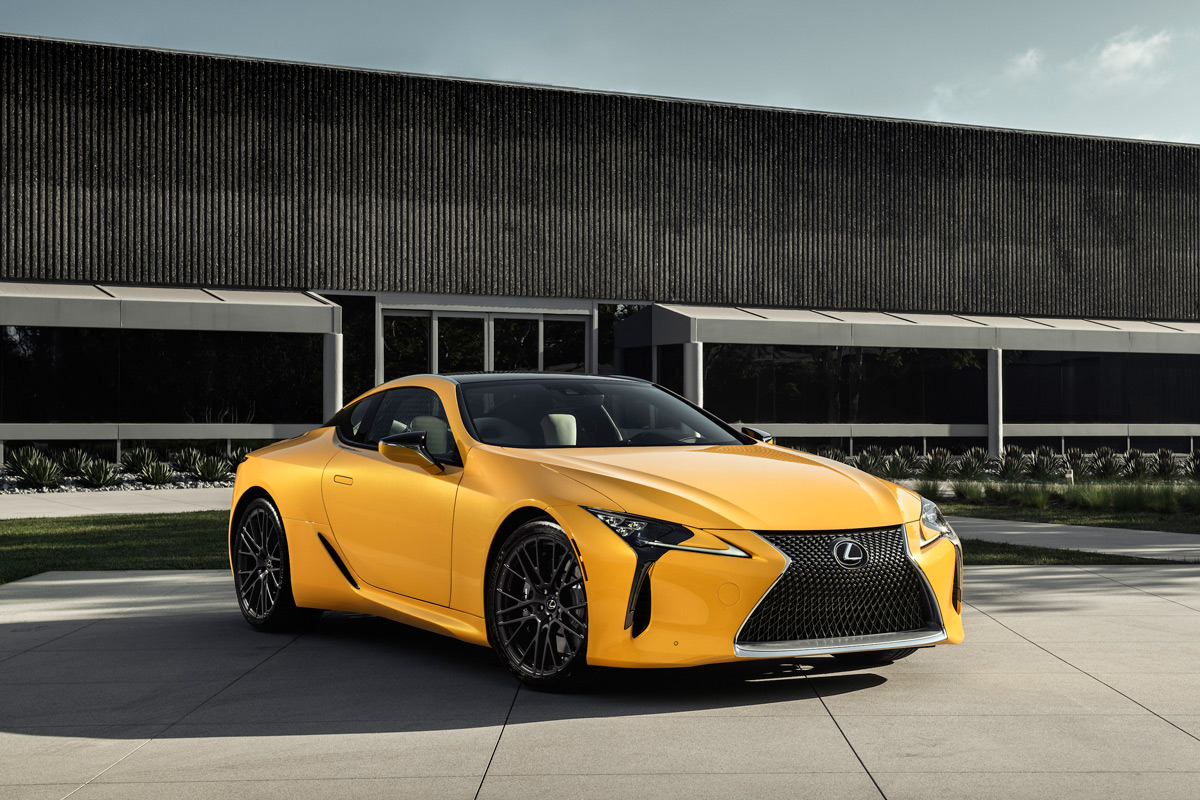 Lexus has a cure for Chicago's frigid temperatures, with the limited-edition 2019 Lexus LC 500 Inspiration Series ready to heat things up when it makes its way to the Chicago Auto Show next week, its stunning Flare Yellow paint sure to stop people in their tracks.
The third vehicle in the Lexus Inspiration Series, this LC 500 is a special edition model that features a unique mix of colors and features that build on the coupe's stunning design. And to keep things "exclusive", only 100 of these LC 500 Inspiration Series cars will be produced.
All 2019 Lexus LC 500 Inspiration Series coupes feature vibrant Flare Yellow paint, a "rich, metallic shade of yellow" that's eye catching from a distance, yet subtly handsome up close where the deep layers of paint highlight every crease in the sheetmetal. While the European market has had Flare Yellow for awhile now, this is the first time it's being offered in the US.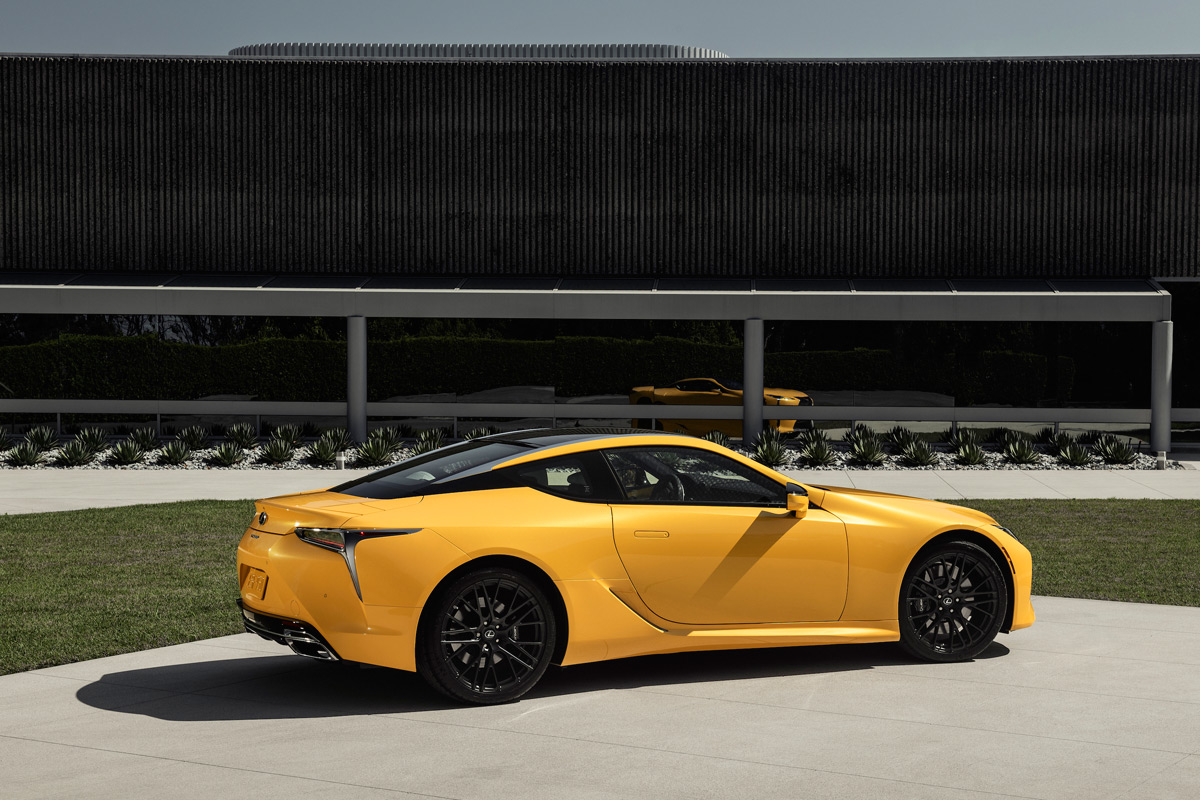 Standard 21-inch wheels and tires give this LC the perfect stance while the carbon fiber roof and lower grille insert add just the right amount of contrast.
The interior of the LC Inspiration Series gets several unique design elements as well, with bespoke yellow door inserts (made of Alcantara) that connect the exterior to the cabin, along with touring seats that feature semi-aniline leather with yellow stitching. That same stitching is also used on the instrument panel, console and glovebox, giving the entire cabin a very custom look that is sure to please.
A numbered inscription on the carbon fiber door sills greets you when you open the door, and each car will come with a matching leather Lexus garment bag that folds into a spacious travel bag – perfect for a weekend getaway in this new LC.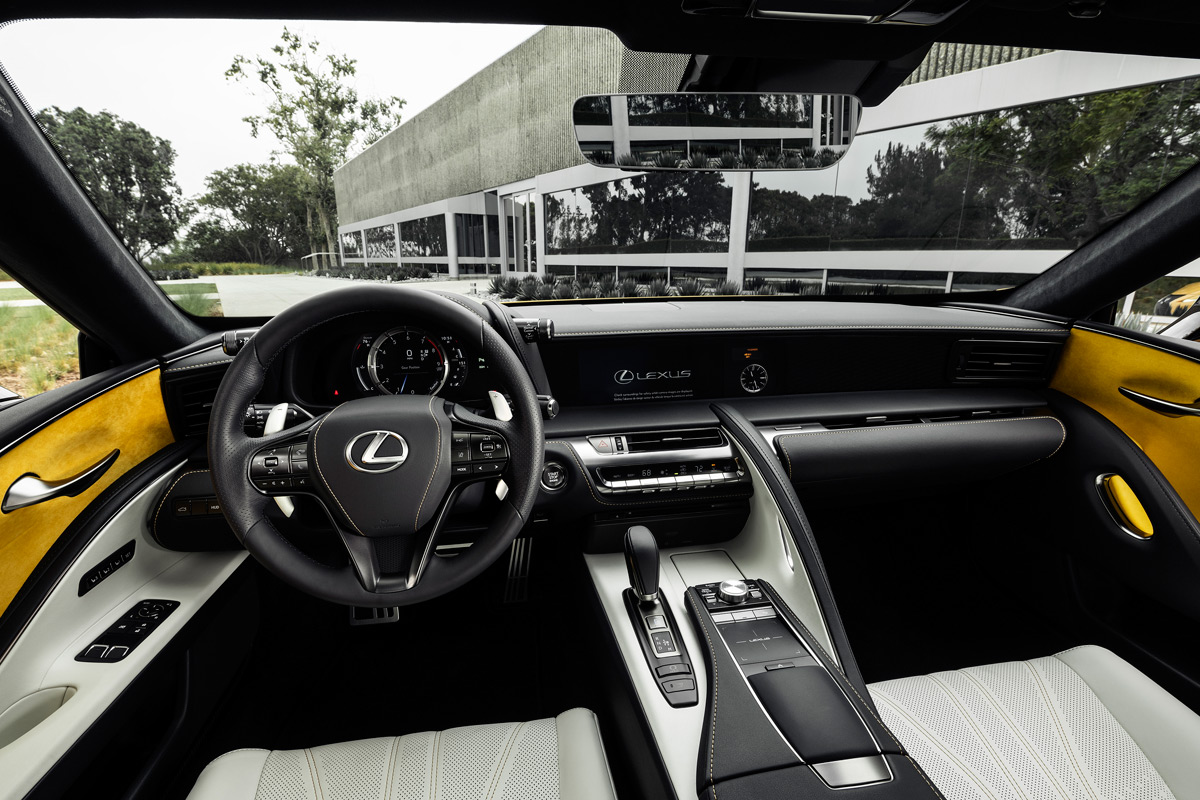 The 2019 LC Inspiration Series is powered by the same 5.0-liter, normally aspirated V8 found in every LC 500 coupe. It sends 471-horsepower to the rear wheels through a 10-speed auto, a setup that is capable of delivering a 0-to-60 mph time of just 4.4 seconds.
Expect to see the 2019 LC 500 Inspiration Series on sale starting in April, with a starting price of $106,210 plus destination charges.
What do you think of the 2019 Lexus LC 500 Inspiration Series?