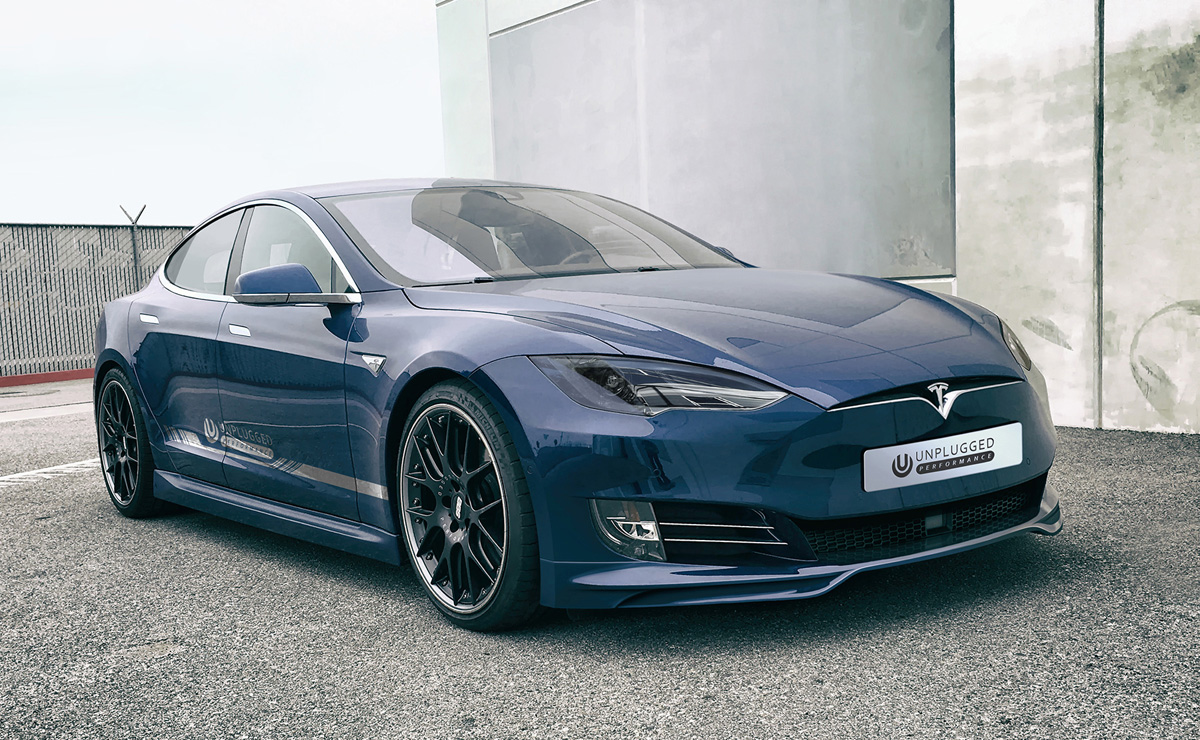 While most of the news out of Tesla was about the Model X and the Model 3, Tesla also quietly released an updated look for their Model S sedan. While many small elements of the car were tweaked, the most noticeable change was the visually-impactful removal of the signature black nose cone, in favor of the new streamlined look found on the rest of Tesla's current range.
Now personally, I think the car looked better beforehand with the old nose cone, but I guess Elon Musk wanted the Model S to share the new streamlined look found on the rest of Tesla's lineup.
So what's a Model S owner to do if they don't want to look like they're driving an "old" car? They can either trade their Model S in for a new one, or they can head over to Unplugged Performance and purchase their Model S Refresh Fascia upgrade, which replaces your old bumper with a new smooth-look bumper with an integrated front spoiler.
The kit, which costs $2,995 (though there's a $500 discount for pre-orders received before July 1st), fits Model S sedans produced from 2012 until May 2016. The kit comes unpainted, and shipping and installation costs are extra.
I saw my first facelifted Model S in San Diego last week, and I can't say that I was a fan of the grill-less look. But if you're a Model S owner that absolutely must keep up with the Joneses, then this is a pretty cost-effective way to do so.