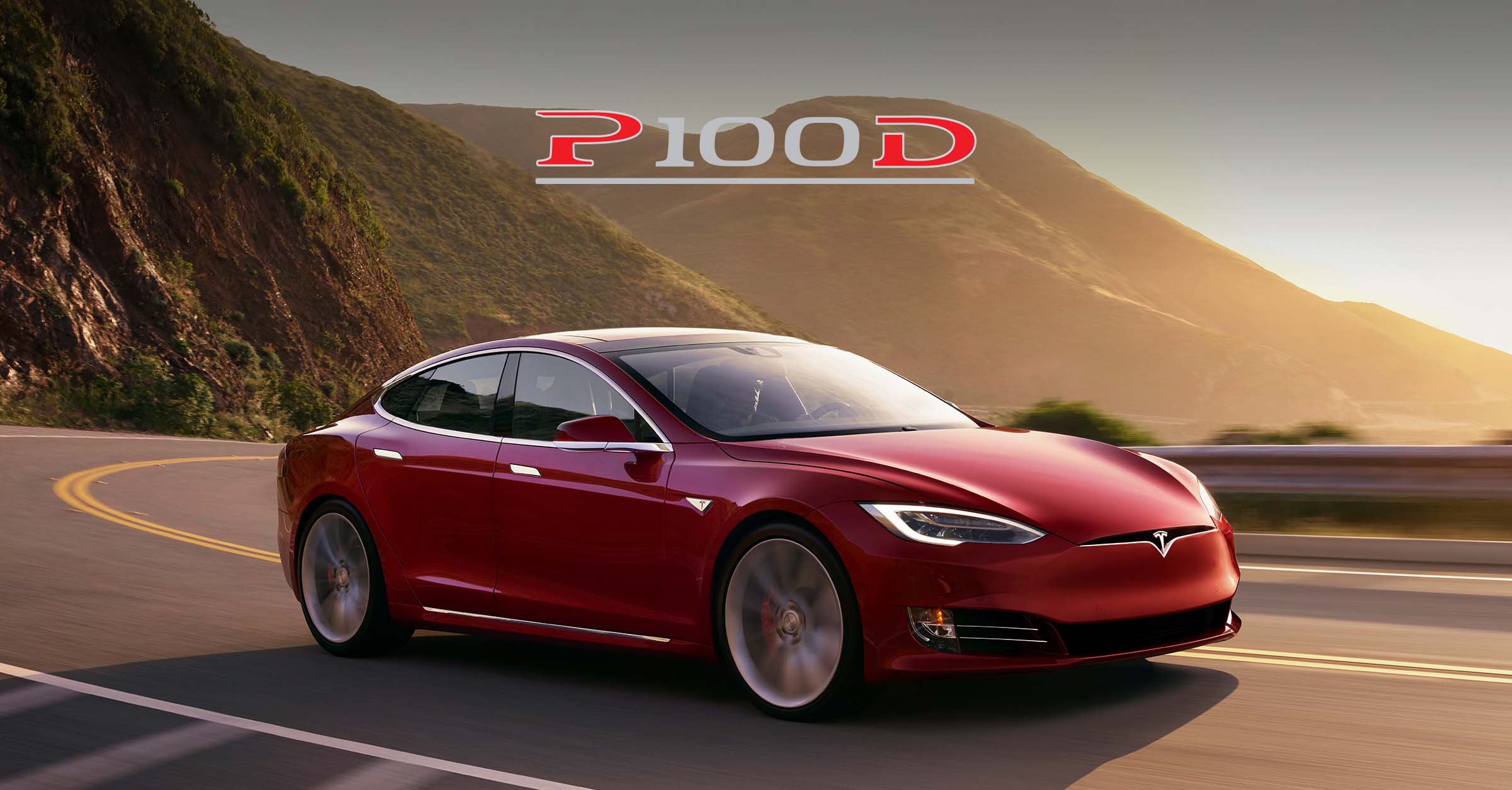 The Tesla Model S P100D with Ludicrous mode holds the distinction of being the quickest production car in the world, accelerating from 0-60mph in just 2.5 seconds!
While it's true that both the LaFerrari and the Porsche 918 Spyder have slightly faster 0-60 times, these were limited-run, million dollar vehicles that are no longer being built. Not to mention the fact that these were small two-seaters with limited luggage space. The Model S P100D has four doors, seats up to 5 adults plus 2 children, and has exceptional cargo capacity.
The added speed is thanks to a new 100 kWh battery option (available for both the Model S and Model X), which also increases range substantially to an estimated 315 miles on the EPA cycle (up from 294 miles when equipped with the 90 kWh battery).
The 100 kWh battery will, naturally, come at a price. The Model S P100D with Ludicrous Mode starts at $134,500, an increase of $9,500 over the P90D. Tesla customers who have ordered a P90D Ludicrous, but not taken delivery, can upgrade to the 100 kWh pack for $10,000. Existing P90D Ludicrous owners can upgrade to a 100 kWh pack for $20,000, as their used 90 kWh pack will have to be recycled.
I guess the old saying is true.. Speed costs money, how fast do you want to go?