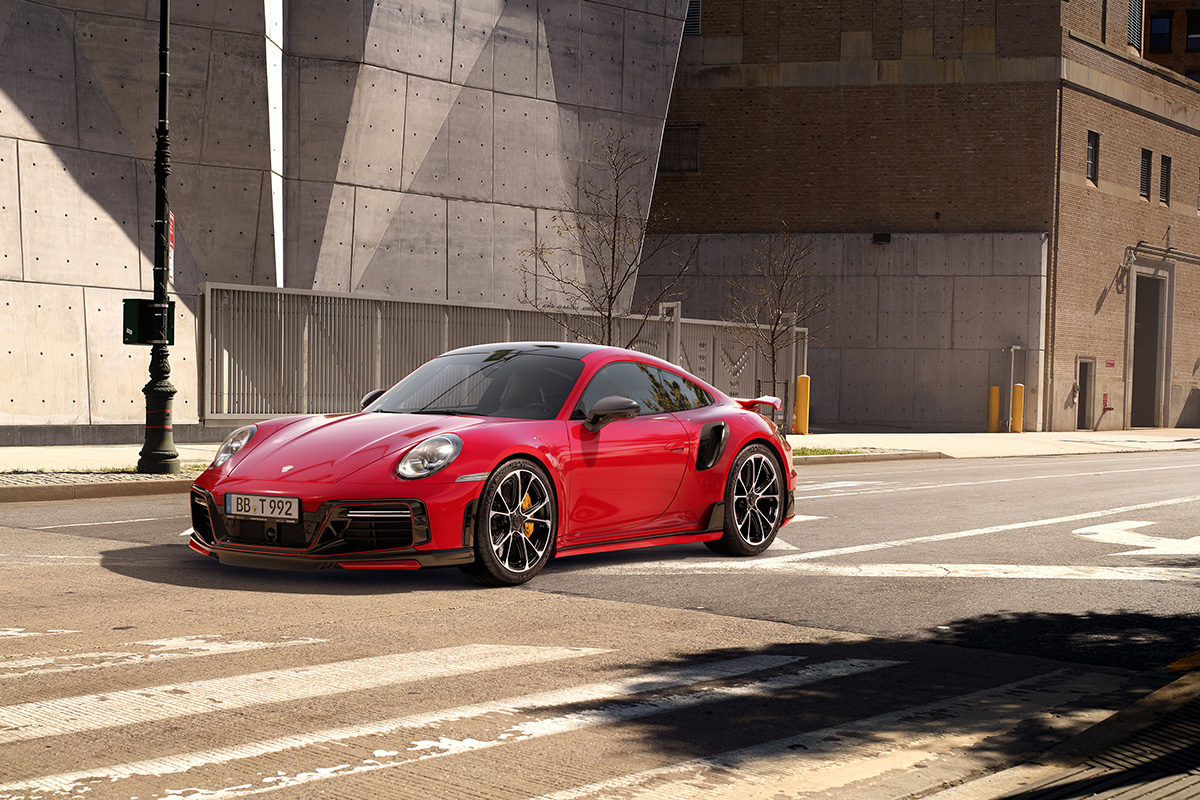 Most people would agree that the 2021 Porsche 911 Turbo is about as good as they get, and they're not wrong in that assessment. But there are always people who want to take things up a notch, and long-time Porsche tuning company TECHART is more than happy to help take your 911 from mild to wild.
If there's one complaint I had about the new 911 Turbo it's that the styling is a bit on the safe (boring) side. But TECHART has got you covered, with a more dramatic body kit that is sure to turn heads anywhere you go.
But unlike other companies who just slap on a more aggressive body kit and call it a day, TECHART actually tested their products in a wind tunnel to ensure that the parts not only looked good, but that they were functional as well, giving you the best of both worlds.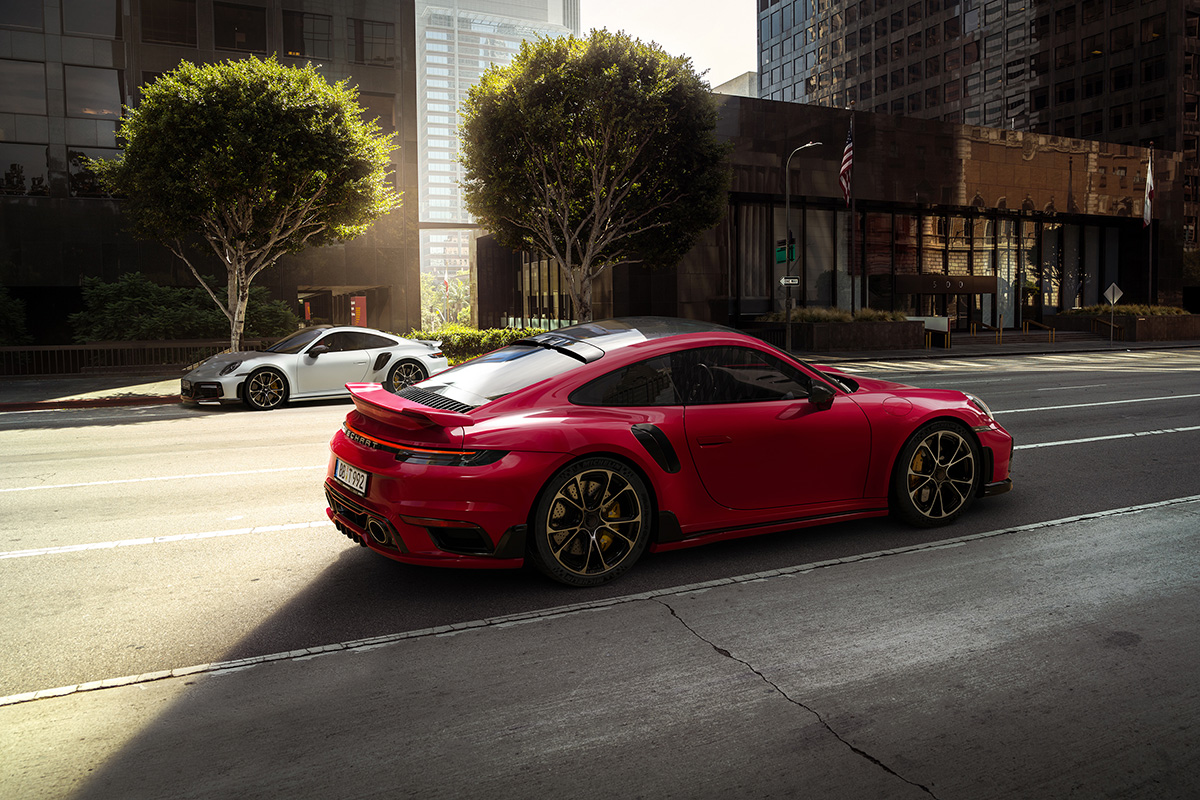 The TECHART Aerokit for the Porsche 911 Turbo consists of a TECHART front apron, TECHART air outlets at front apron, TECHART side skirts, TECHART carbon fiber side air intakes, TECHART rear diffusor, TECHART rear apron air outlets, TECHART roof spoiler, TECHART rear wing profile, TECHART carbon sport mirrors, and TECHART rear lettering.
For those wanting some additional power to go along with the new looks, the TECHART TECHTRONIC powerkit gives you an additional 60 horsepower and 73 lb-ft of torque, bringing total power output to 710 horsepower and 663 lb-ft of torque, good for a 0-60 time of 2.6 seconds.
The new TECHART sports exhaust system for the 911 Turbo S completes the emotional individual driving experience. Dynamic exhaust valves create an impressive soundscape which is also adjusted in accordance to the selected driving mode. This allows the driver to easily switch from standard power and sound to increased performance combined with sporty driving sound whenever you're in the mood.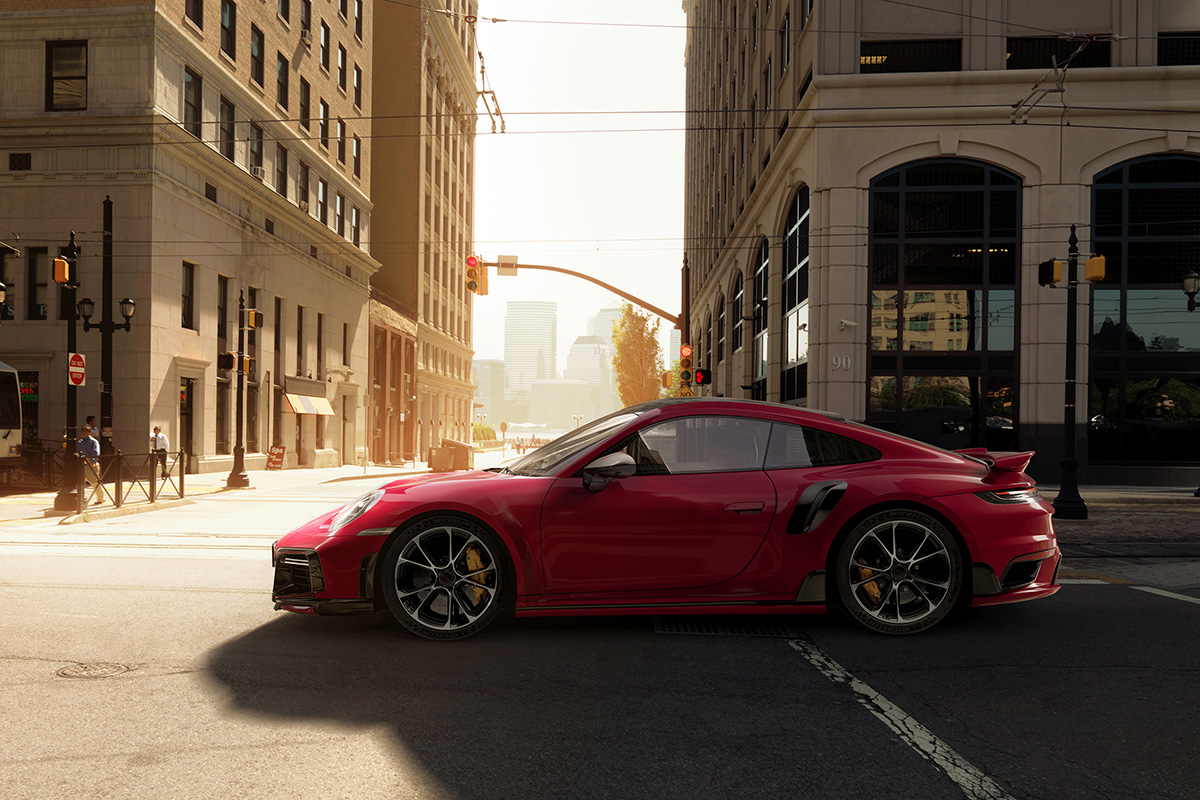 As for these gorgeous central locking wheels you see, they're forged TECHART Formula VI wheels, and they're available in 20- and 21-inch. The dimensions of the new forged wheel are 9.5 x 20-inch at the front and 12 x 21-inch at the rear axle, the tire sizes are 255/35 ZR20 (standard tires) or 265/35 ZR20 Michelin Cup 2 sports tires at the front and 315/30 ZR21 (standard tires) or 325/30 ZR21 Michelin Cup 2 sports tires at the rear.
TECHART sport springs and height adjustable spring kits add more sportiness to the 911 Turbo S. Sport springs allow a lowering by 40 mm and apply agile driving characteristics. The springs are also compatible with Porsche's optional front axle lift system. With the TECHART height adjustable sport springs kit, full flexibility is at the driver's command. A lowering range of 15 mm to 40 mm allows customized height adjustment.
Naturally, TECHART worked their magic on the interior, with refinements made of supple leather, Merino wool and visible carbon fiber. The elegant combination of leather and wool was introduced by TECHART not long ago, and now it enriches the wide range of TECHART options for the 911 Turbo interior. If preferred, full leather interiors can also be both refined or completely tailor-made. Illuminated carbon door sill plates, sporty aluminum or carbon pedals, new carbon parts and trims, handcrafted TECHART sports steering wheels and much more is at the customers' choice to turn their Turbo into an individual piece of art.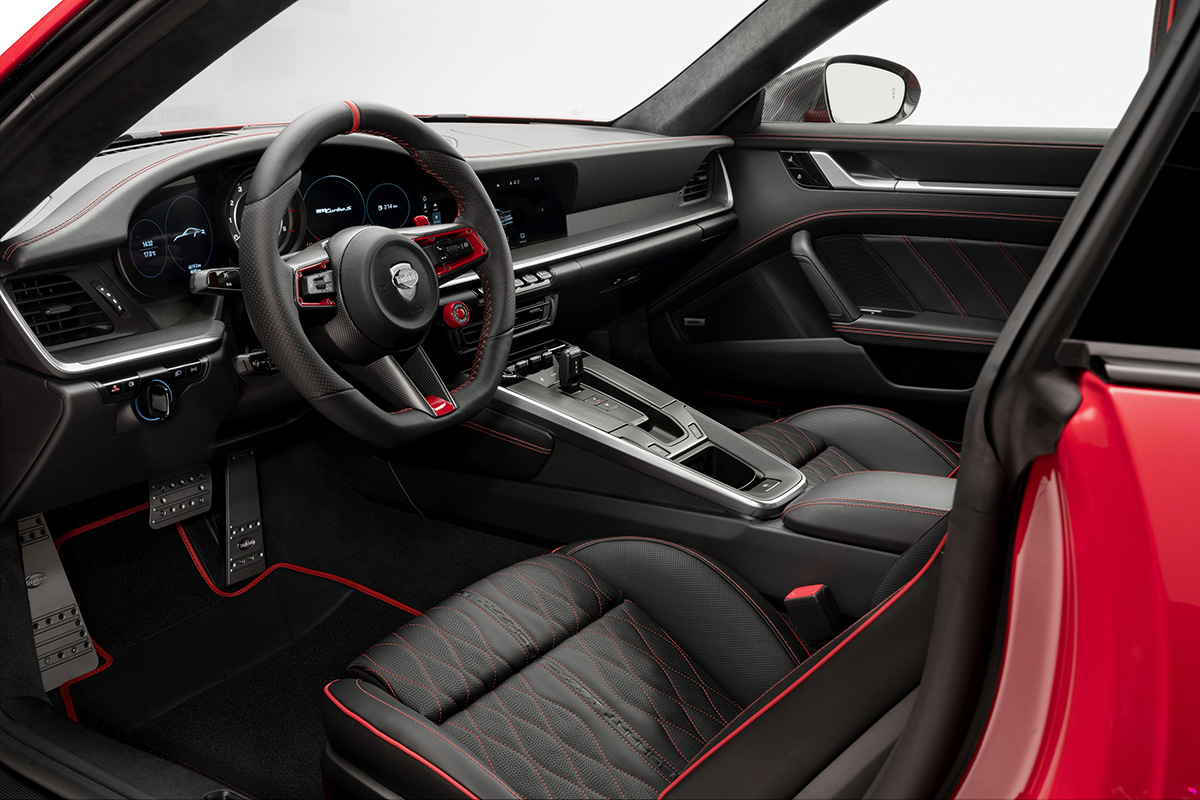 Once again, TECHART has knocked it out of the park, taking an already amazing car and kicking things up a notch. As always, every part has been designed to allow maximum versatility in order to be personalized to the customers' preferences, each of which can be painted in the owners' preferred color scheme. Add as many or as few items as you wish to customize your 911 Turbo as you see fit.
The new TECHART aerokit and other options for the 911 Turbo will be available on their Online Configurator starting December 3rd at www.techart.com/buildyourown.