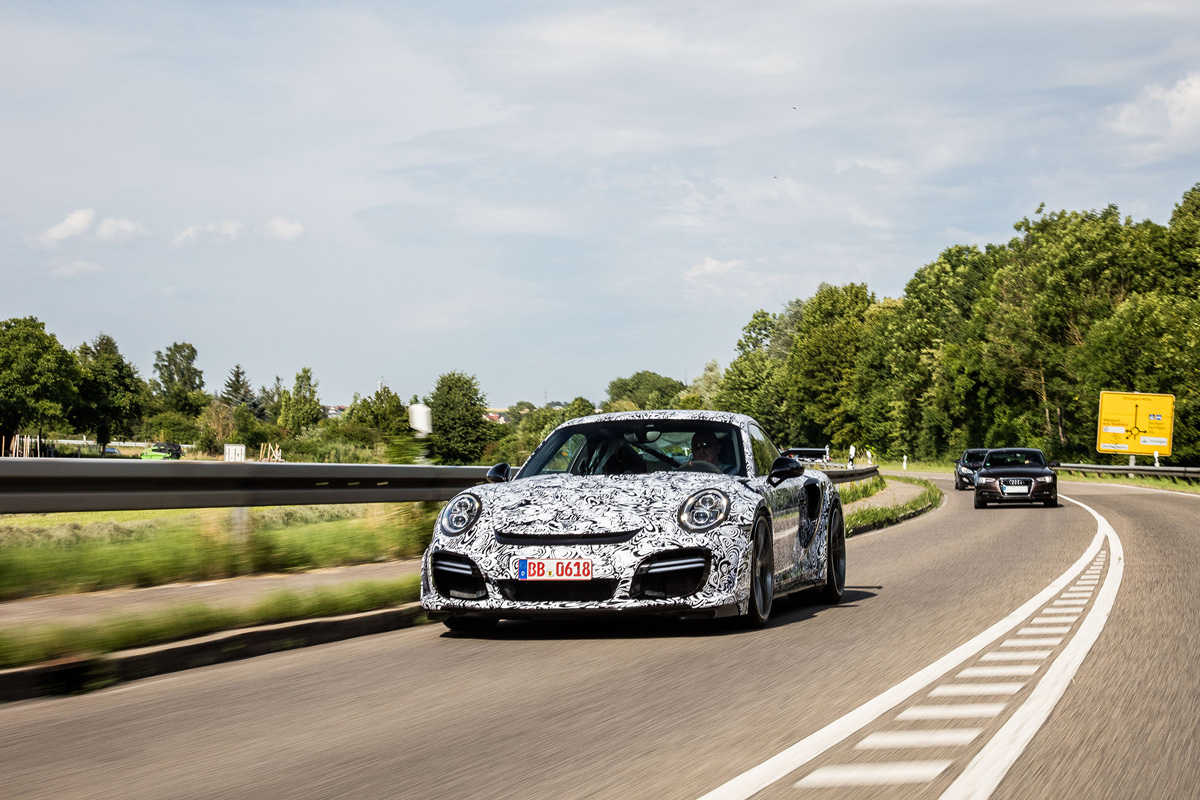 Last month, we told you about the TechArt Powerkit for the Porsche 911 Turbo S, which bumps the car's horsepower from 580HP to 640HP. Turns out that was just an appetizer for the main course!
The German tuning company is giving us a little tease of what's to come with these "spy shots" of their upcoming TechArt GTstreet R, which is based on the Porsche 911 Turn S and promises to "set a new benchmark" in performance.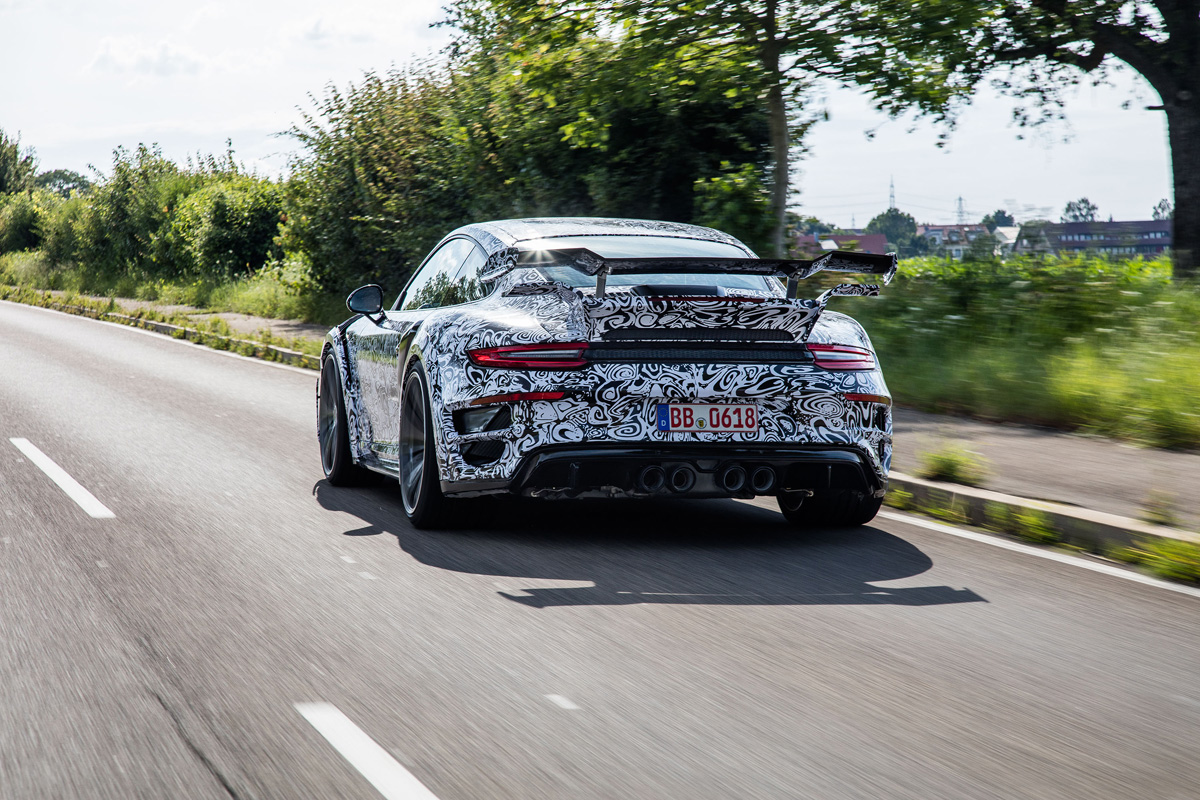 Of course, TechArt isn't giving us much else to go on in the way of details, but considering that their Turbo S with the Powerkit rockets from 0-60 in 2.7 seconds on it's way to a top speed of 210 MPH, we can only imagine what the GTstreet R will be capable of. Needless to say, hypercar owners had better watch out for this German hell raiser!
The TechArt GTstreet R is scheduled to launch by the end of 2016, with the car likely making it's public debut at this fall's Paris Motor Show. By then, we should hopefully have some performance numbers for this street beast..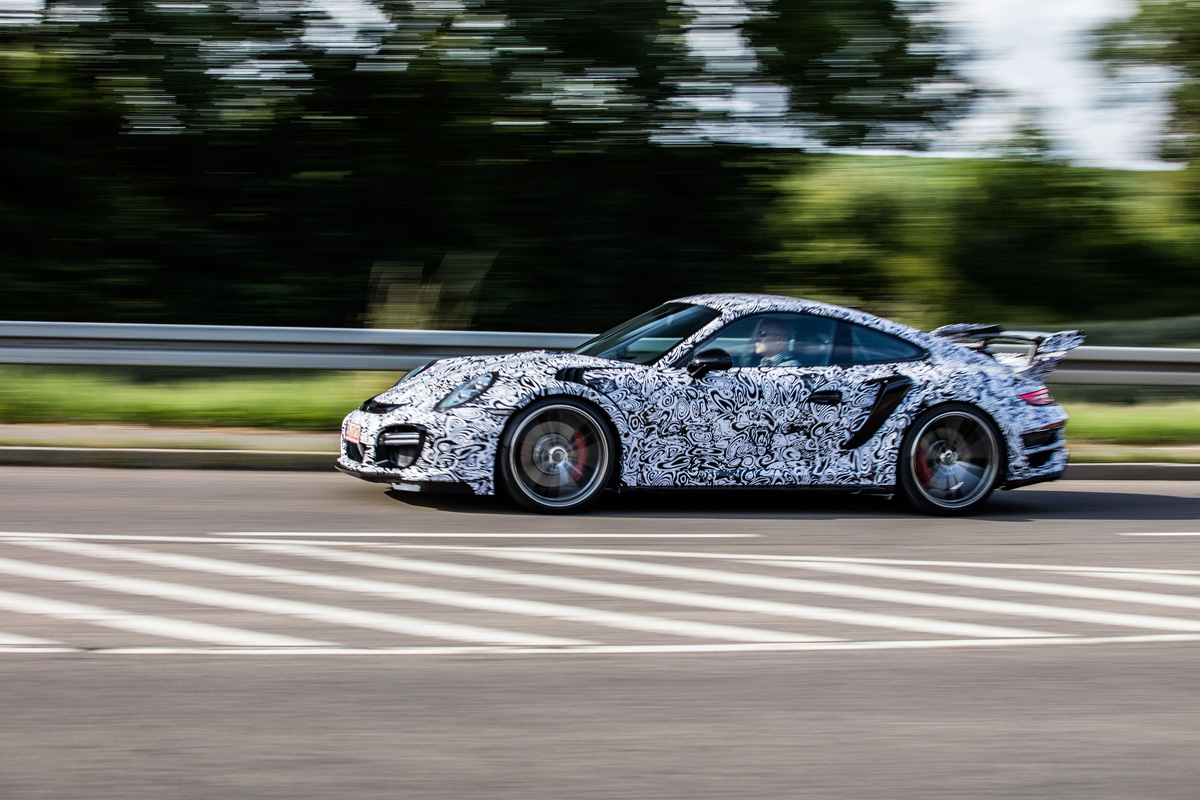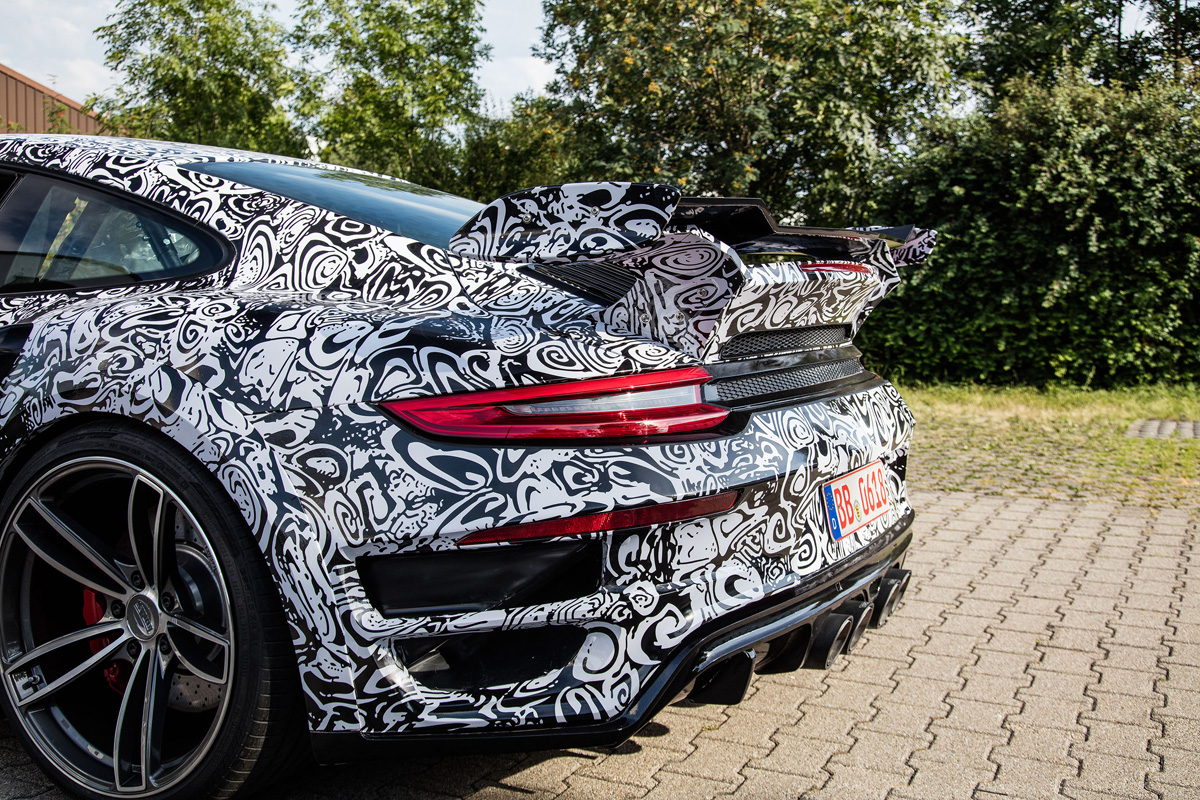 Nice wing!