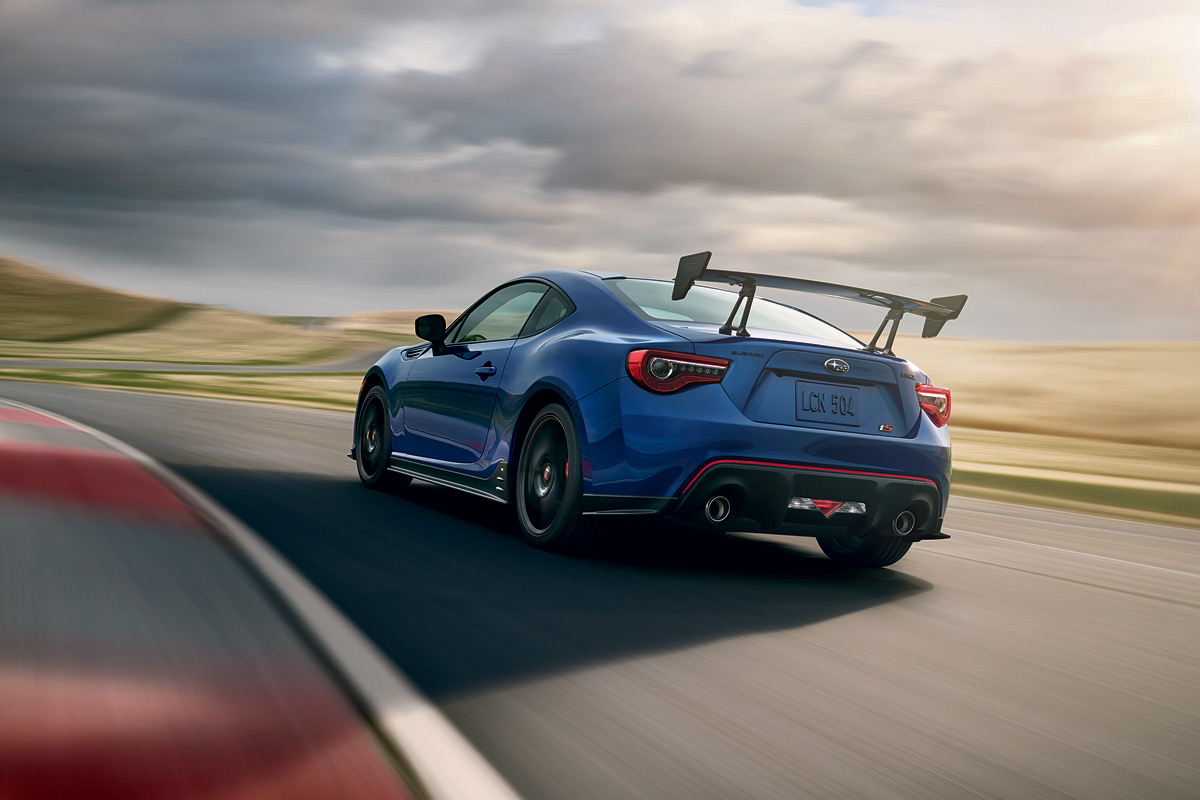 Last week, Subaru posted a teaser photo on Twitter that had people speculating that a BRZ STI might finally be coming our way, answering our repeated pleas for more power. But in typical Subaru fashion, they pulled a "gotcha", instead releasing the BRZ tS you see above, which features a host of handling and suspension upgrades, but no additional power. Seriously Subaru? Why the heck would we want a giant spoiler when the car barely pushes 200 horsepower?!
The BRZ tS adds STI-tuned front and rear SACHS dampers and coil springs, as well as flexible V-braces in the engine compartment. New draw stiffeners are added to the chassis and sub-frame to improve steering response. The BRZ tS also gets 18″ lightweight STI wheels (the first time that a BRZ has been offered with 18-inch wheels) mounted with 215/40 R 18 Michelin Pilot Sport 4 tires for superior grip and quicker turn-in. Brembo brakes at all four corners round-out the package.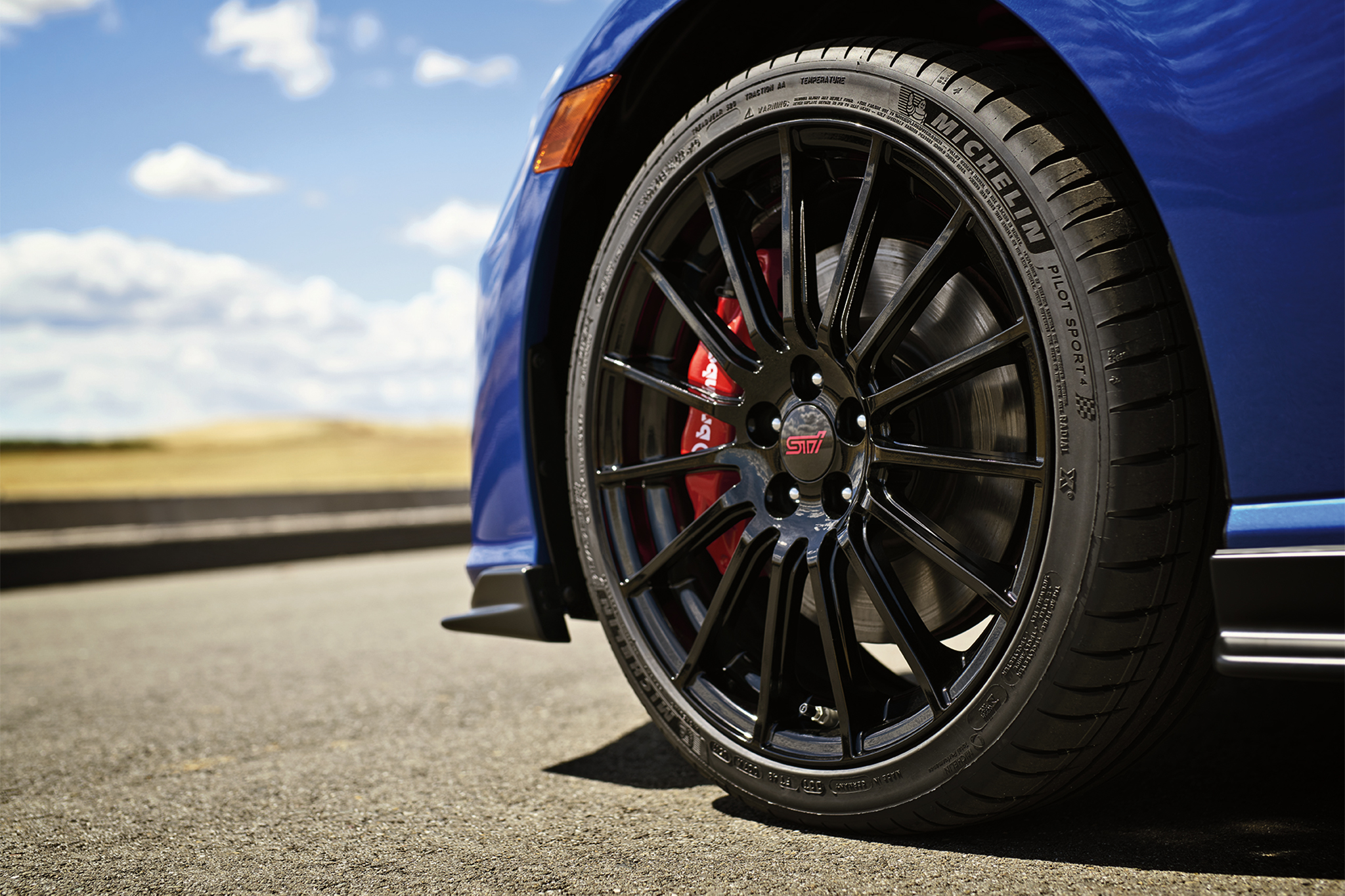 The exterior also adds a more aggressive look with that huge "exclusive" STI rear carbon fiber spoiler, which is manually adjustable to fine-tune rear downforce. The addition of STI front, rear and side underspoilers helps control airflow for better traction and stability. There's also a Cherry Blossom Red accent around the front grille and unique rear bumper cover.
While I have doubt that the BRZ tS probably handles much better than a stock BRZ, that's not what the public is looking for, as the stock BRZ is a pretty good handler in it's own right. Why they won't give this car the extra power that the public has been begging for is beyond me, but I'm guessing they don't want to risk losing WRX/STI sales to the BRZ.
🙁