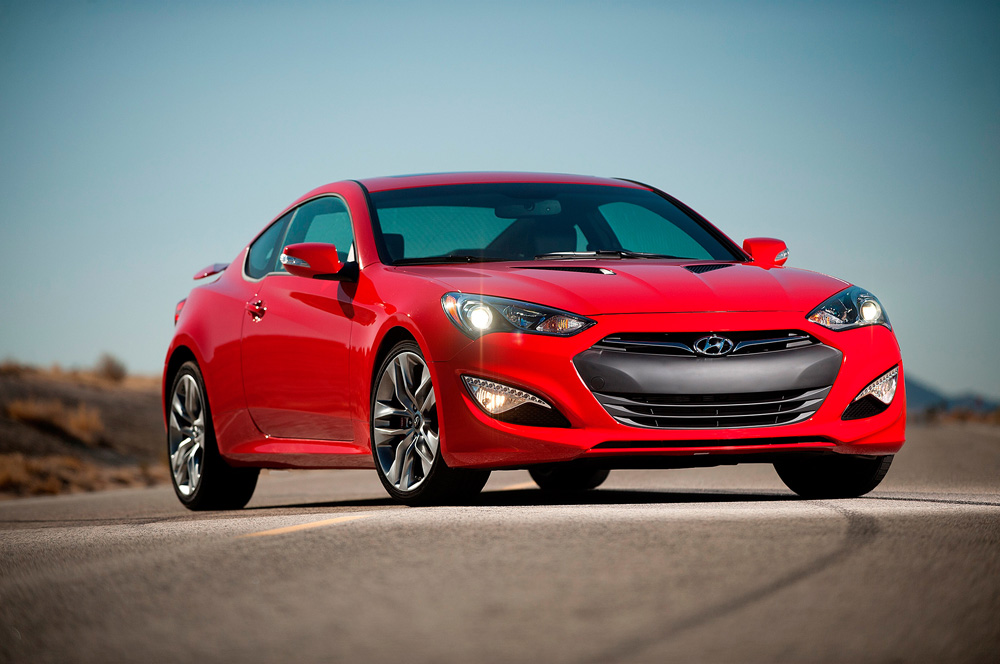 Did you know that Hyundai still makes the Genesis Coupe?! While I see plenty of Mustangs, Camaros, G37s, 370Zs, FR-S/BRZs and other sports coupes on the road daily, I honestly can't remember the last time I saw a Genesis Coupe.
So when Hyundai announced that they were discontinuing the car after the 2016 model year, it really wasn't too much of a surprise. Why the Genesis never caught on is anyone's guess, as on paper the car sounded like a ton of fun. While I never had a chance to drive one, my buddy had a 2010 Genesis 2.0T that he absolutely loved, despite the fact that it only made 210HP.
In 2013, the Genesis Coupe got a substantial power bump, with a 2.0-liter turbo that put out 274HP and 275lb-ft of torque (axed in 2014), and a direct-injection 3.8-liter V-6 that put out an impressive 348HP and 295lb-ft of torque. Now I don't know about you, but that sounds like a ton of fun!
Unfortunately, the Genesis Coupe is a casualty of Hyundai's decision to spin-off of the Genesis name into it's own luxury brand. But according to a brand rep, the vehicle is being replaced by something that better fits into their new Genesis brand line-up. "A new, more sophisticated and luxurious coupe appropriate for the new Genesis brand is currently under development."
Honestly, that sounds like a disaster just waiting to happen, as the luxury sports coupe market is already saturated with amazing offerings like the BMW 4-Series, Mercedes-Benz C-Class Coupe, Audi A5, Infiniti Q60, Lexus RC, and many others. But if they can come out with a capable car that delivers on all fronts while undercutting the competition, they might just have a chance. Maybe.