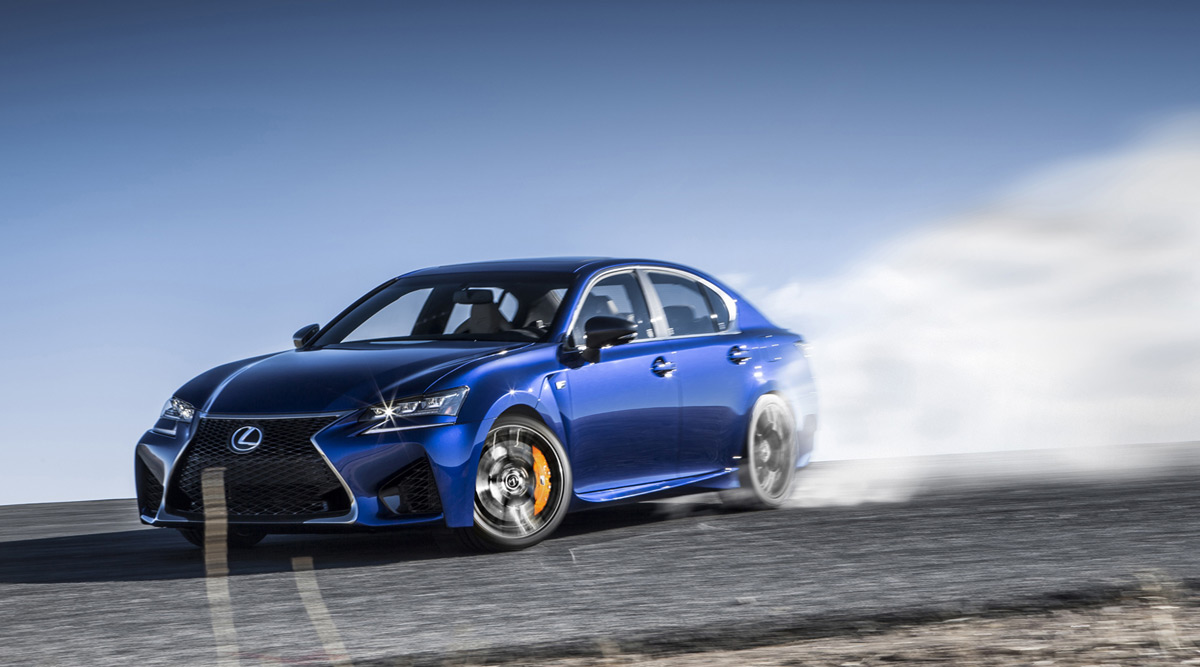 Earlier this Fall, Lexus introduced the Lexus Performance Driving School, offering drivers the chance to learn high-performance driving skills in the cockpit of the most powerful Lexus F vehicles, on the best tracks in the country, with classes ranging from beginner to advanced.
While Lexus has been predominantly been known as a luxury car manufacturer, that all changed in 2007 with the launch of their F Sport line. Cars like the LFA and IS F showed that they were serious about performance, and that trend continues with the RC F and GS F, both of which put out 467HP from their 5.0-liter V8 engines.
Attendees of the Lexus Performance Driving School get a chance to experience the Lexus IS 350 F Sport sedan, RC 350 F Sport coupe, GS F sedan and RC F coupe in their element, and we were fortunate enough to take part in the school last month when they came to New Jersey Motorsports Park.
The Lexus Performance Driving School offers three different programs to choose from:
The 90-minute Express Experience (free of charge if you can find an open time slot) covers the basics (in-class training, autocross course, and on-track lead/follow laps).
The 5-hour Half-Day Experience ($495) adds some slalom/braking training, skidpad fun, along with hot laps with you riding shotgun as the pros show you how it's done.
The 9-hour Full-Day Experience ($895) provides some advanced driver theory, a portion where you'll learn about proper racing lines, and of course a TON more driving time.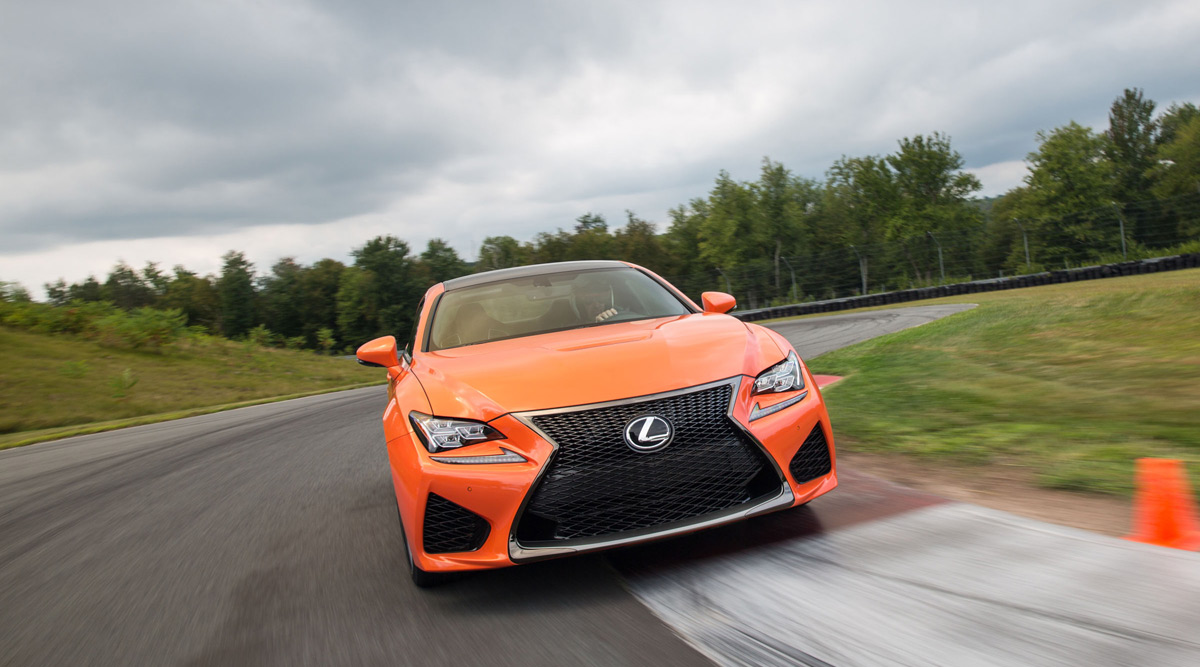 We opted for the Half-Day Experience, and our day kicked off with an in-depth classroom briefing on the finer points of driving dynamics, the concept of grip, and track safety. Afterwards, we were split up into groups, and my group headed off to the skid pad. This experience was supposed to "help understand grip limits and how to correct oversteer and understeer," by drifting a 467 horsepower RC F around a center cone on a wet track. The pro drivers made it look easy, but as we came to find out, it's a lot harder than it looks!
Afterwards, we made our way to the slalom, braking and evasive maneuvering course, which was designed to "sharpen fundamental driving skills like maximizing braking capability and steering techniques." Personally, I thought this was a little boring, but I can see how this would be a useful exercise for inexperienced drivers.
Next up was a timed autocross course, where we got to put our skills to the test on the track as we competed with fellow classmates to see who could put down the fastest time. Despite it's massive size and weight, the GS F was surprisingly capable in the autocross.. and that exhaust note it puts out is something else!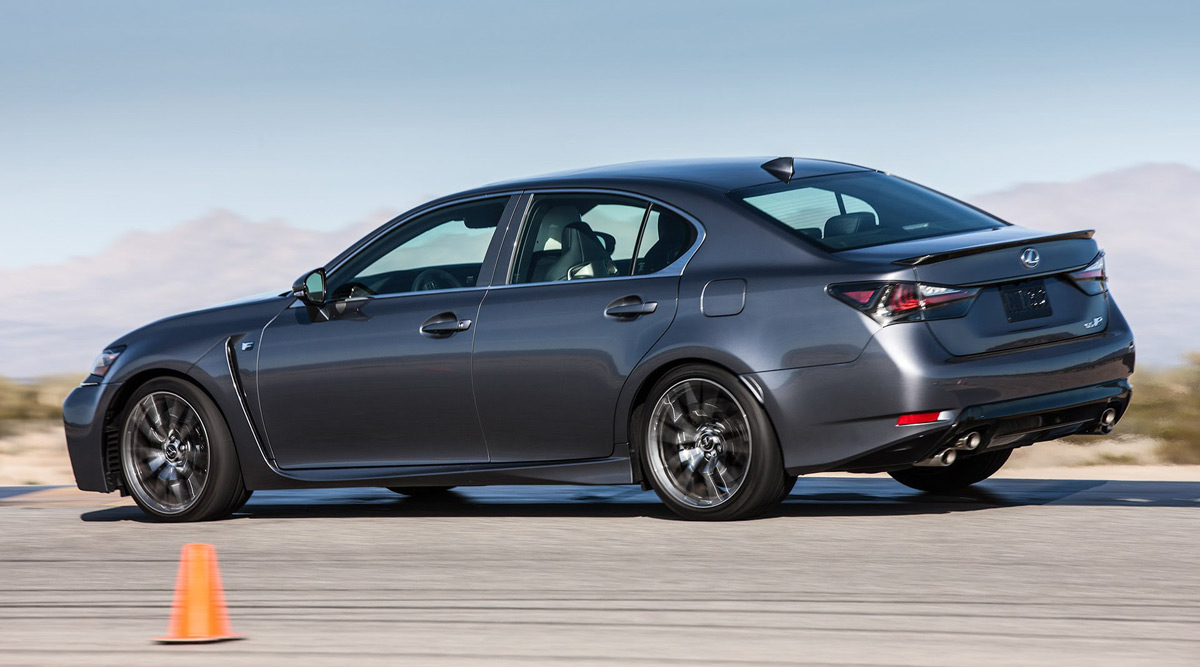 For me, the highlight of the day was the lead/follow on the 1.9 mile road course using RC Fs and GS Fs. We were split up into groups based on our level of track experience, with the most experienced group going out first. There were three of us on the track at a time, along with a lead car driven by one of the pro drivers. On the first few laps, the lead car pointed out the various apexes, braking zones, and driving lines to follow, as we gradually built up speed.
Once everyone was comfortable with the track, we took off at full speed (topping out at about 110-115mph), and it was an absolute blast. And unlike other lead/follows that I've done in the past where you are stuck in whatever position you start out in, they employed a clever rotation system so that each driver gets to follow the lead car for two laps before moving back one spot.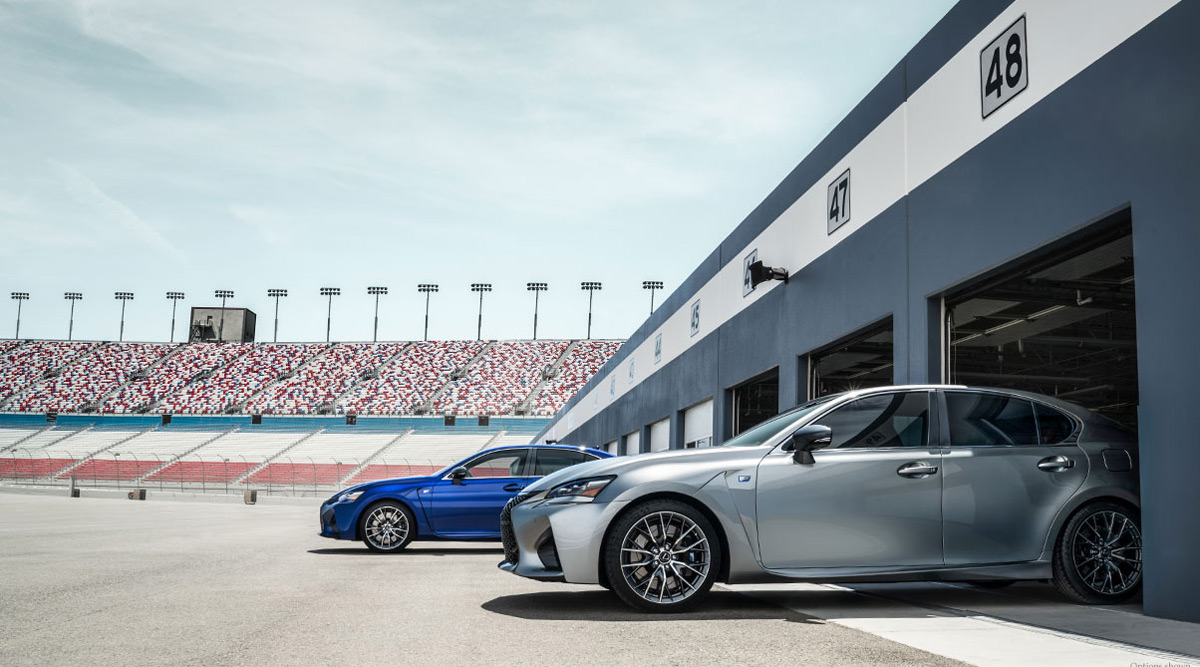 There's no doubt about it, the GS F and RC F are impressive cars, especially when in their element on the track in Sport+ mode. But we were even more impressed after taking some hot laps with the pros and seeing what they were able to do behind the wheel. Trust me, if you had any doubts about their sporting capabilities beforehand, you'll be a believer by the end of it all.
Overall, we had a great time at the Lexus Performance Driving School, and I would highly recommend it to anyone who's thinking about attending. To see when the Lexus Performance Driving School is coming to your area, be sure to visit their website.