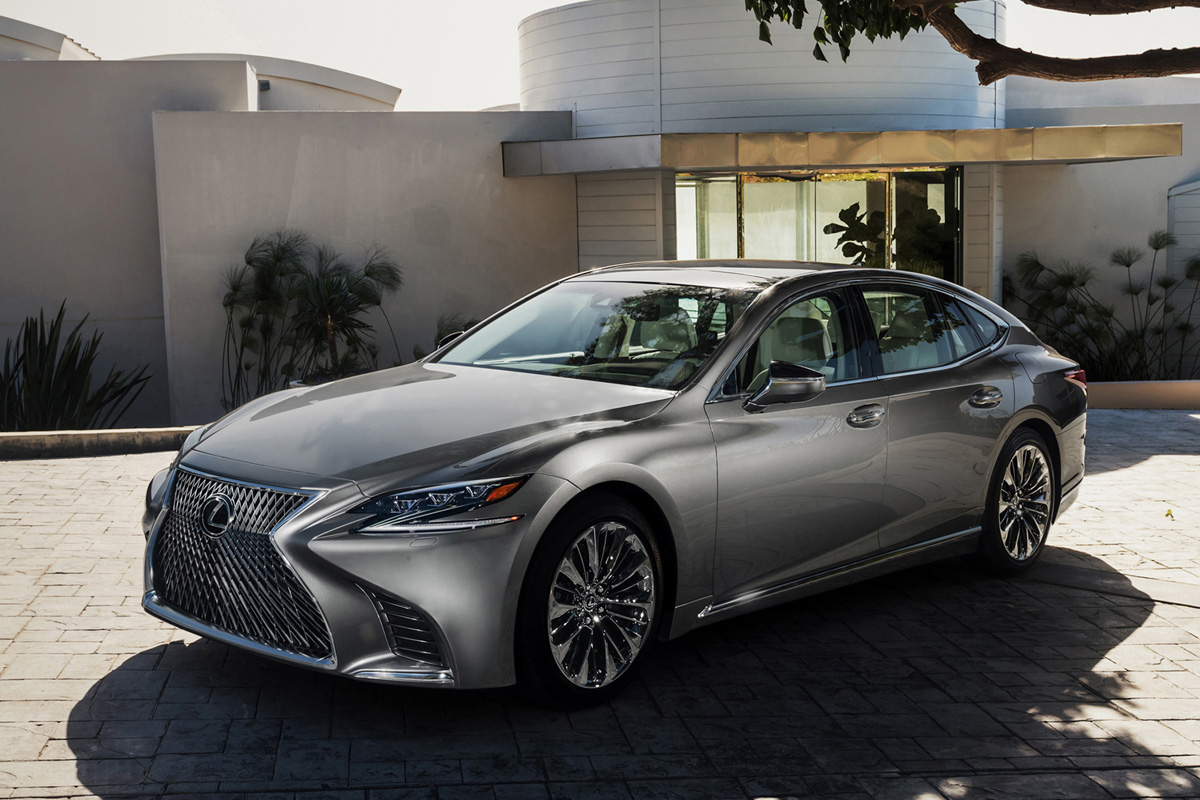 Back in 1989, Lexus launched their luxury brand with the introduction of the LS 400, a luxury sedan looking to take on the Mercedes S-Class at a fraction of the price. The car went on to win critical acclaim and astonish customers by setting new benchmarks for comfort, powertrain performance and smoothness, quietness, build quality, attention to detail, and dependability.
Now Lexus hopes to repeat history with the introduction of their all-new, fifth-generation LS, unveiled today at the Detroit Auto Show. As you can see, the 2018 Lexus LS 500 exhibits much more aggressive styling than it's predecessor. How will their traditionally conservative customer base react to this radical new design? Only time will tell.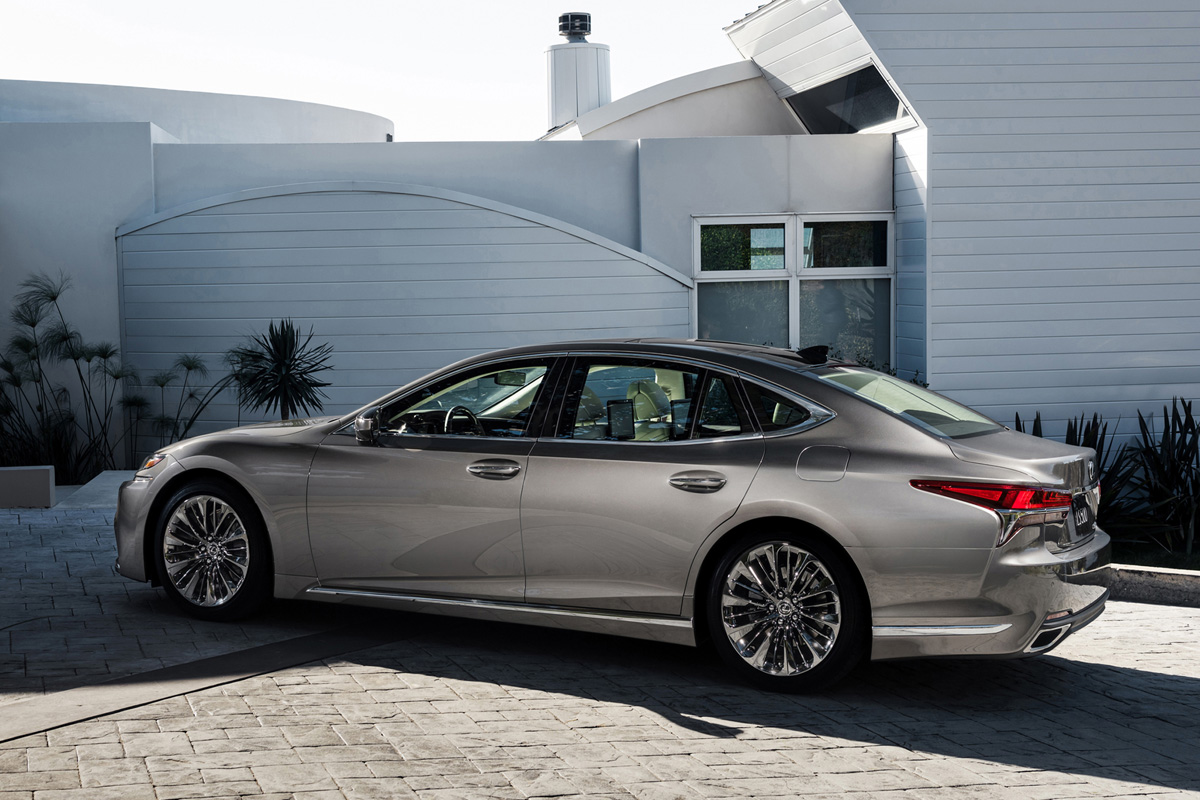 The 2018 LS 500 rides on the new Lexus global modular platform used by the Lexus LC 500 coupe, except longer here. Lexus says the GA–L platform (the stiffest in Lexus history) will deliver greater handling agility and performance feel without sacrificing comfort and cabin quietness. To enhance center of gravity height and weight distribution, the new LS has a wide and low design.
Powering the LS 500 isn't a V8, but rather an all-new 3.5-liter V6 twin-turbo engine that offers V8-level power without sacrificing fuel economy—all while minimizing noise and vibration. It's rated at 415 horsepower and 442 lb-ft of torque, propelling the LS from 0-60 in 4.5 seconds. A 10-speed automatic is the only transmission option, but Lexus says shift times rival those of dual-clutch transmissions.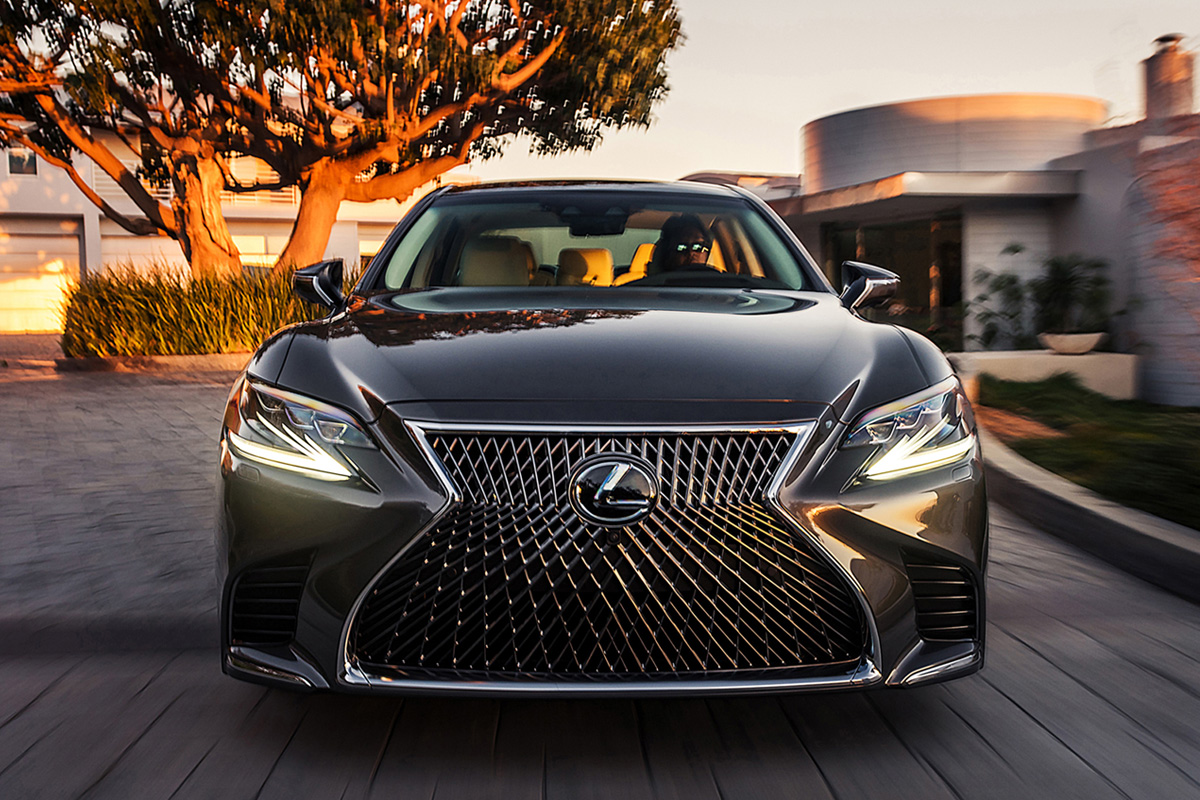 Naturally, the LS 500 comes equipped with a slew of luxury options, including a Mark Levinson 3D surround sound system, 28-way power seats with heat, cooling, and Shiatsu massage, a raised ottoman, and Active Noise Control, just to name a few. Lexus hopes to attain a new level of flagship luxury in every aspect.
As you would expect, the LS is loaded with safety technology, including the Lexus Safety System +. But to really take things up a notch, opt for the Advanced Safety Package, which features the world's first system with Intuitive Pedestrian Detection with Active Steering within the lane. With this system, if a pedestrian is detected in the lane ahead and a collision is imminent, the vehicle is designed to automatically brake and potentially steer around the person while staying in the lane.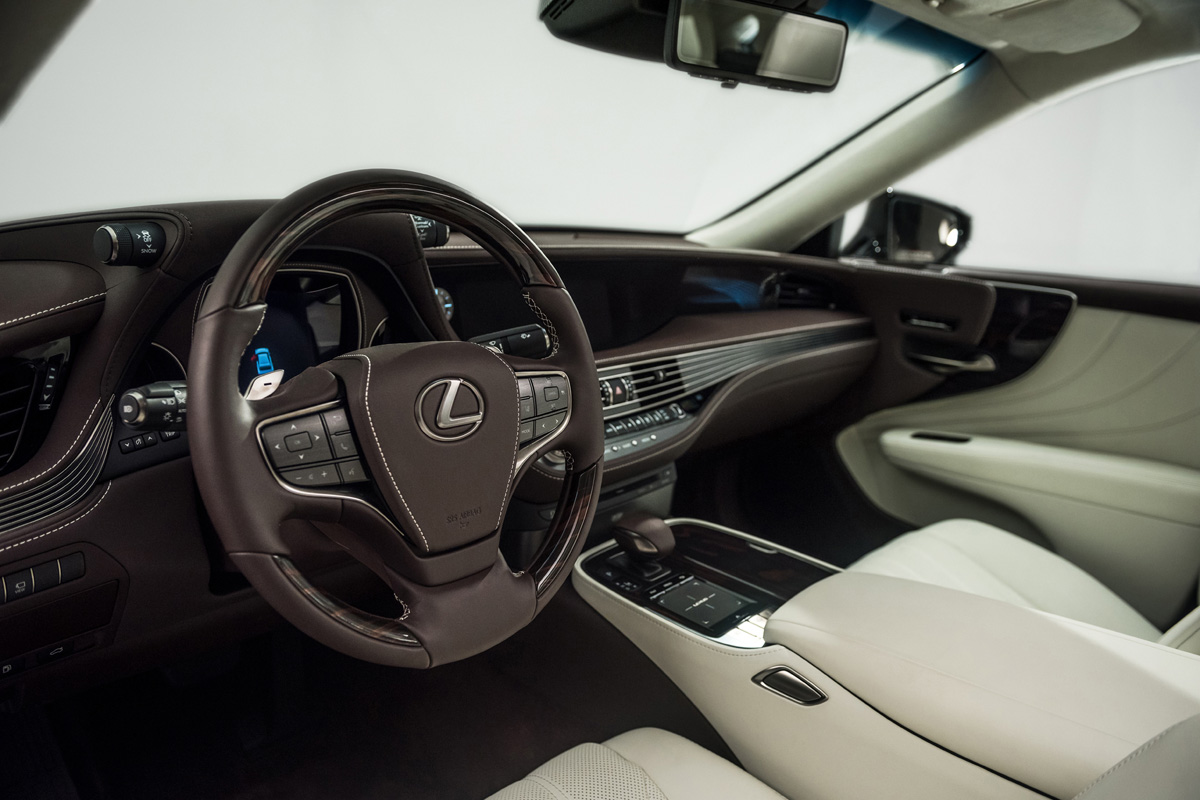 Honestly, that's just the tip of the iceberg, with the press release going into greater detail. As you'll see, they left no stone unturned with the 2018 LS 500.
Pricing for the LS 500 should be released closer to it's on-sale date near the end of 2017.