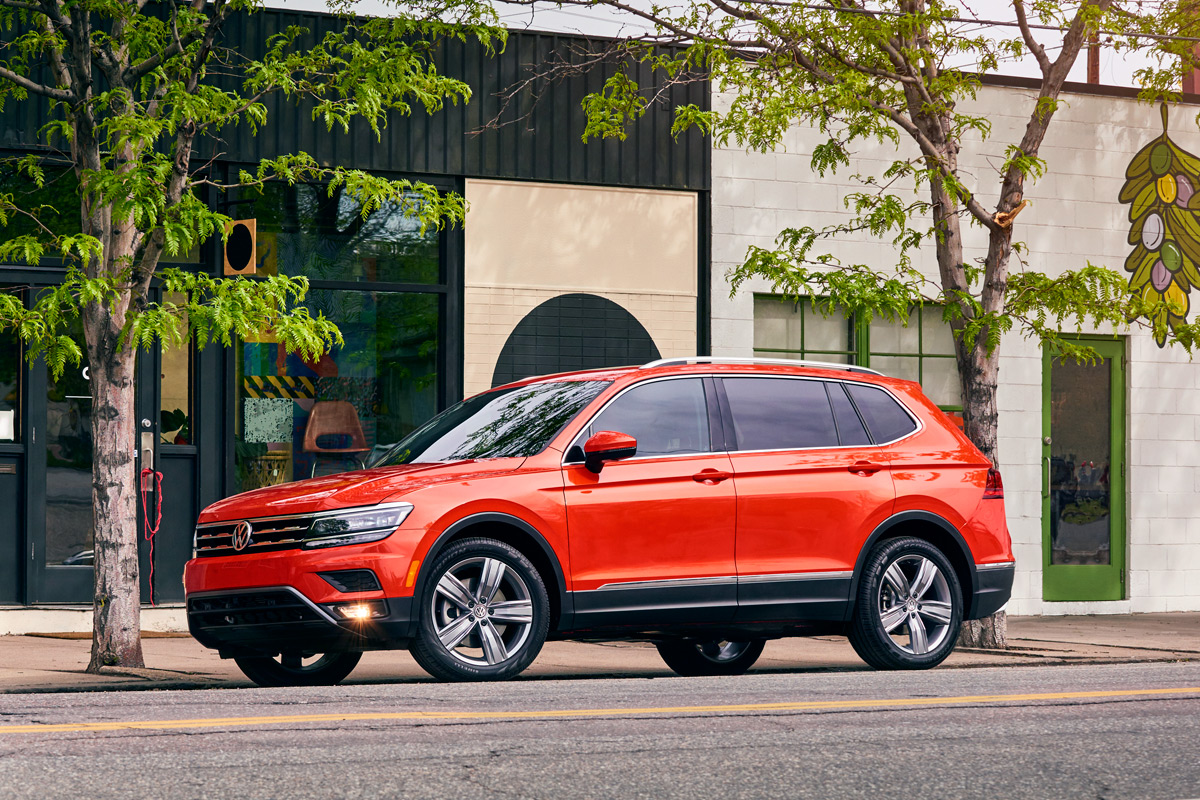 The Volkswagen Tiguan has always been a fun little crossover, hitting that sweet spot between too-small compacts and too-large midsized offerings in the segment. One popular complaint, however, was that it also had the worst of the compact segment with not enough back seat or cargo space to justify its sporty drive and counter-culture good looks. Now that's changed.
The 2019 Volkswagen Tiguan is the second year of the new-generation Tiguan, which is a bit bigger than before and a lot more useful as a daily driver. The unique good looks of the crossover remain intact, though updated a bit to reflect the larger size and more adult sensibilities. But it's not changed so much that it blends into the crowd or loses the design's punk appeal.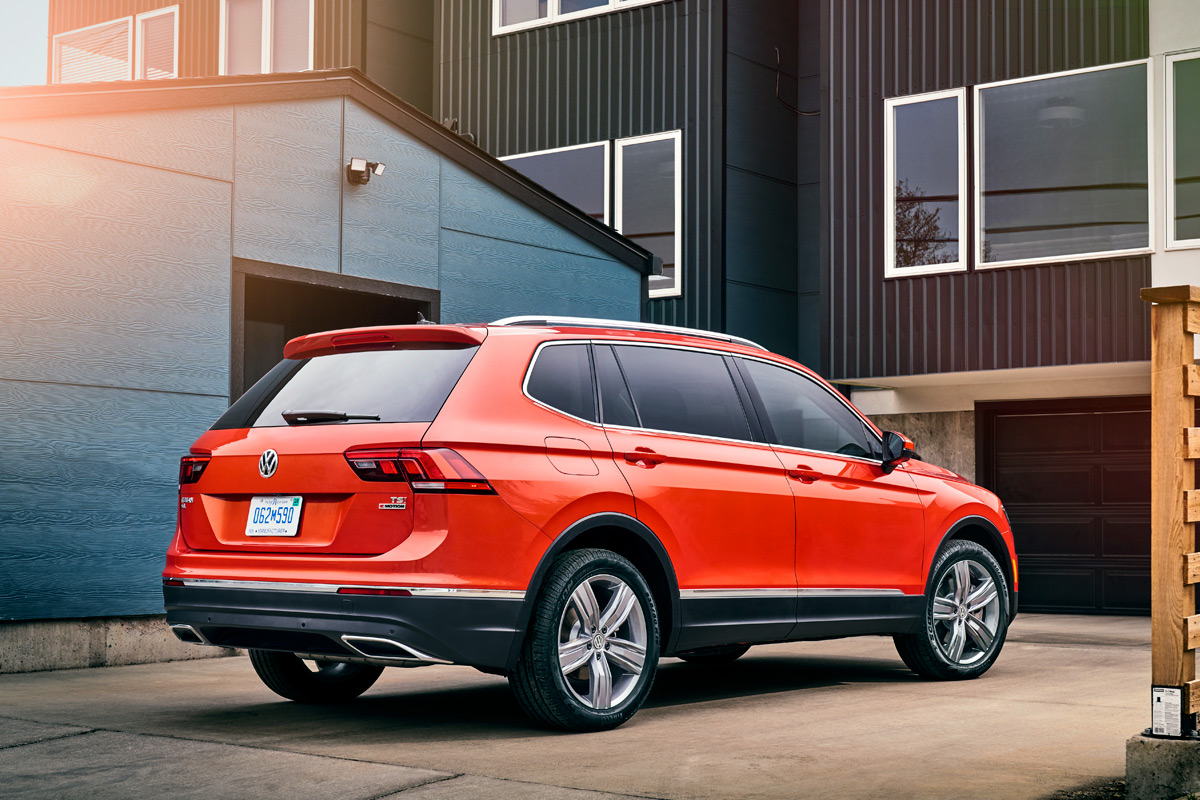 The better size did not mean a new engine, however, with the Tiguan retaining the well-loved 2.0-liter turbocharged four cylinder that's been in this and other Volkswagens for some time. An eight-speed automatic transmission is also standard, as is front-wheel drive. All-wheel drive is an option and doesn't change the other specs.
The little turbo-four puts out 184 horsepower and 221 pound-feet of torque. Those are decent numbers… for the Tiguan's former size. Now they are a little less than ideal for the crossover, giving it a feel that's sluggish compared to the previous generation Tiguan. Interestingly, this is all about perception, as the engine is enough for the Tiguan as-is. Compared to other vehicles in the same market, the 2.0L Tiguan does just fine in both acceleration and speed. It's just compared to its former self, in a smaller format, that the Tiguan seems to lose luster.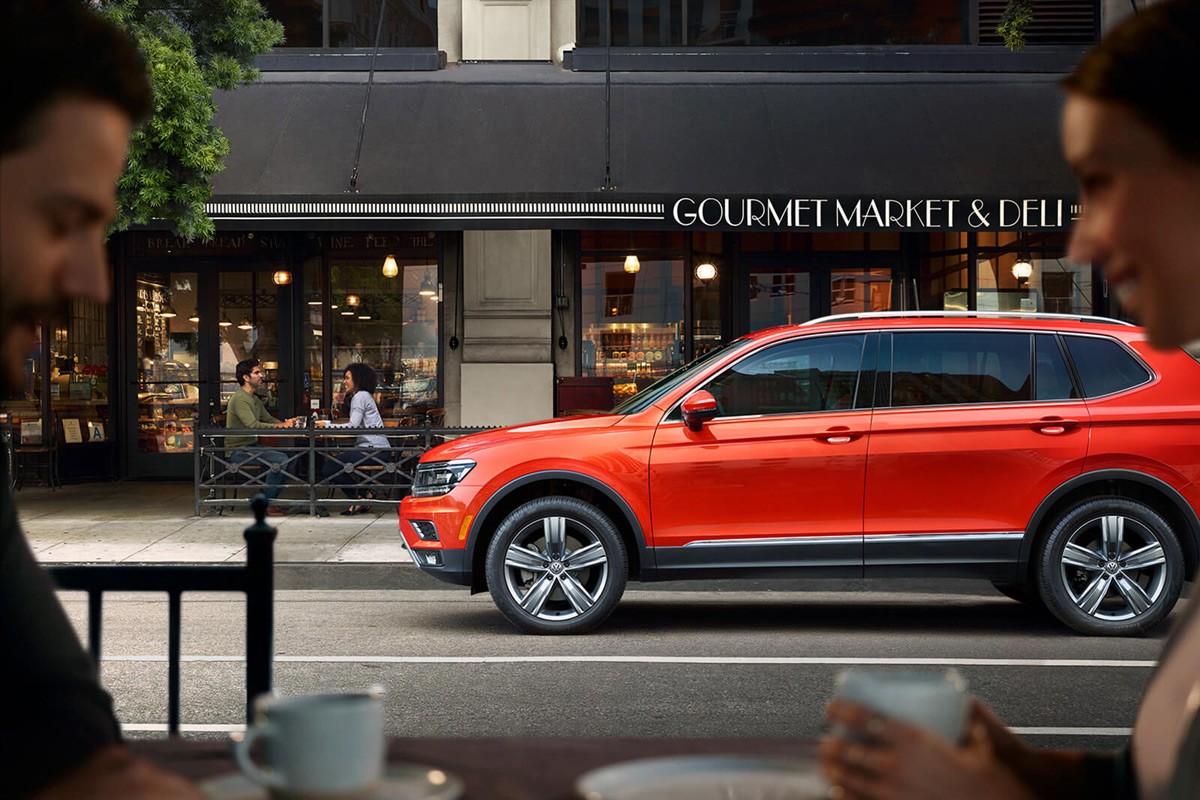 Basically, the VW Tiguan is now more grown up. It's less peppy and fast-paced compared to its younger-generation self, but the SUV offers more usefulness and daily versatility than before. Volkswagen has learned what the market wants and while sportiness and fun are nice, they don't sell in large volumes. Practicality does. And that's where the Tiguan shines now. It's still got the great look and good feel from before, but it's much more usable.
Like a girl with a nose ring and a master's degree in engineering, this is the Volkswagen that you can bring home to mamma and not feel like a sell-out with.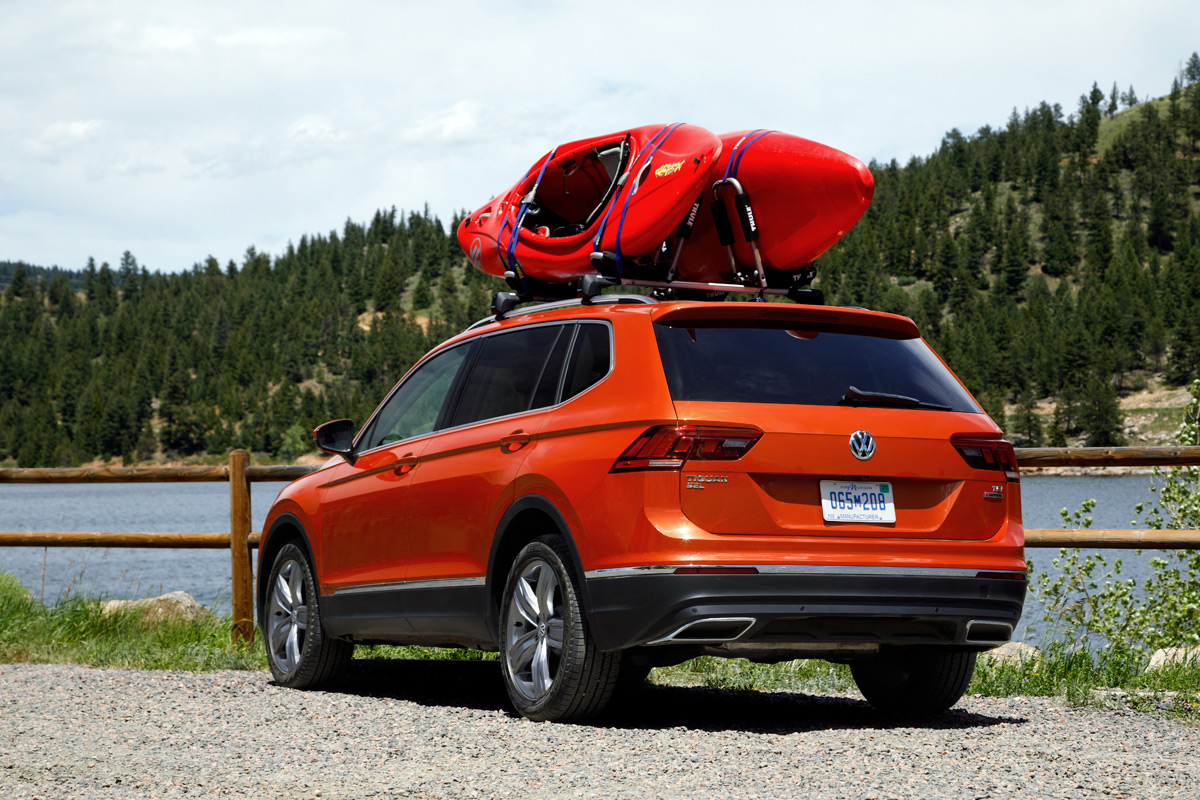 The 2019 Volkswagen Tiguan comes in several flavors, starting with the S trim level and going up through the SE, SEL, SEL R-Line, SEL Premium, and the SEL Premium R-Line. This means there are a lot of choices when it comes to what kind of features you want and the price willing to be paid. We'd go with the SE or SEL models for their excellent mix of amenities versus price. They both include a full suite of safety items (including collision warning and blind-spot monitoring) and the larger 8-inch touchscreen infotainment. The SEL upgrades to 18-inch wheels, though, and adaptive cruise–both nice add-ons. For those who want all of that and some sporty good looks added on, the R-Line upgrade is nice as well.
Inside the 2019 Tiguan, things are much more comfortable than before. The Tiguan sticks with VW's penchant for minimalism as a rule–something I call "Teutonic design." This means it's not as blingy or wow-ish as are other options on the market, but the Tiguan is more functional and the simpler design grows on you quickly. Comfort is very good in the Tiguan and the rear seat is now adult-friendly. Even with three across. Cargo space is also really good, with a lot more room than before. Bicycles and large warehouse store purchases can fit in the Tiguan without too much of a struggle. A small third row for kid-hauling is also an option now, which is another nice bonus.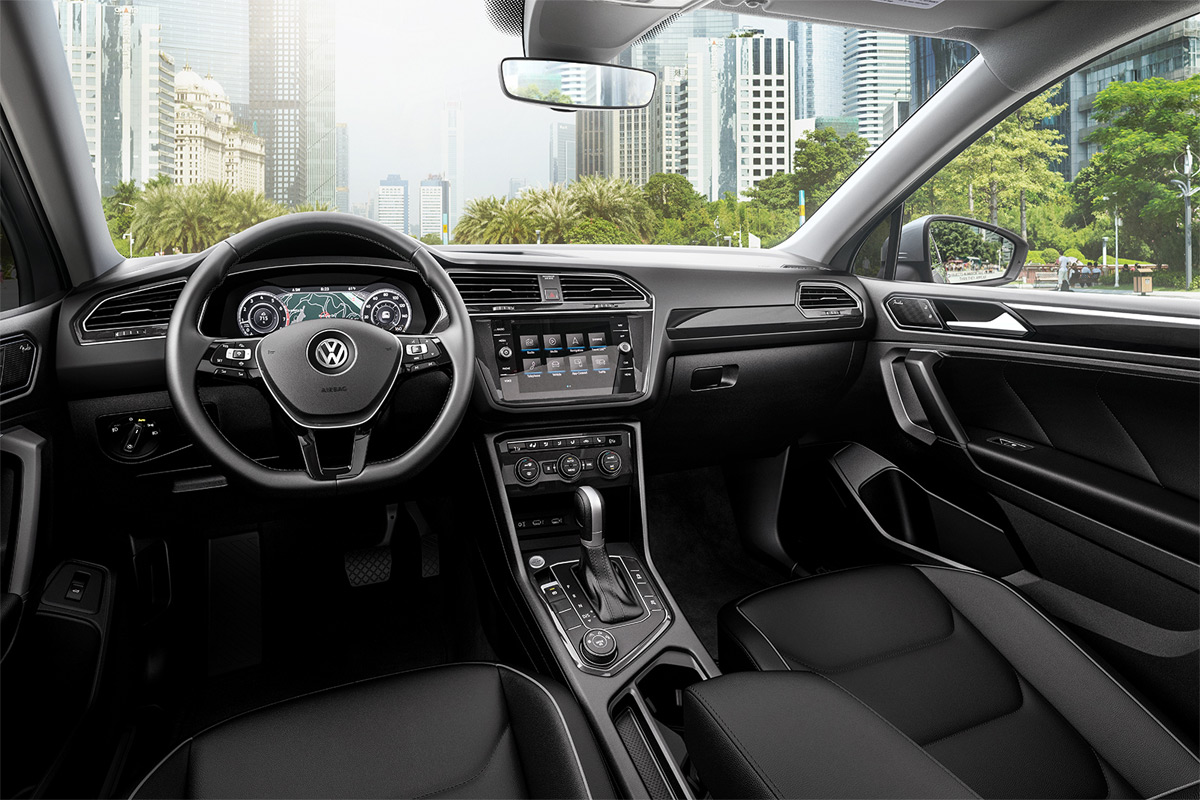 Our greatest complaint in the Volkswagen Tiguan, which honestly isn't much of one, is with its infotainment. VW's system is pretty plain and fairly boring to look at. It's very functional, though, with an ease of use that comes thanks to that bland design. Add in the Fender Audio option for bangin sound and you've got something going on. We wish that the safety menus for driver aids and their tuning were in the infotainment, but it's all contained in the driver information screen instead.
All in all, the 2019 Volkswagen Tiguan is a good choice in the small-to-midsize crossover segment. It looks smart, drives well, and offers a lot of versatile comfort. And with a starting price of just $24,295, it's reasonably priced to boot.