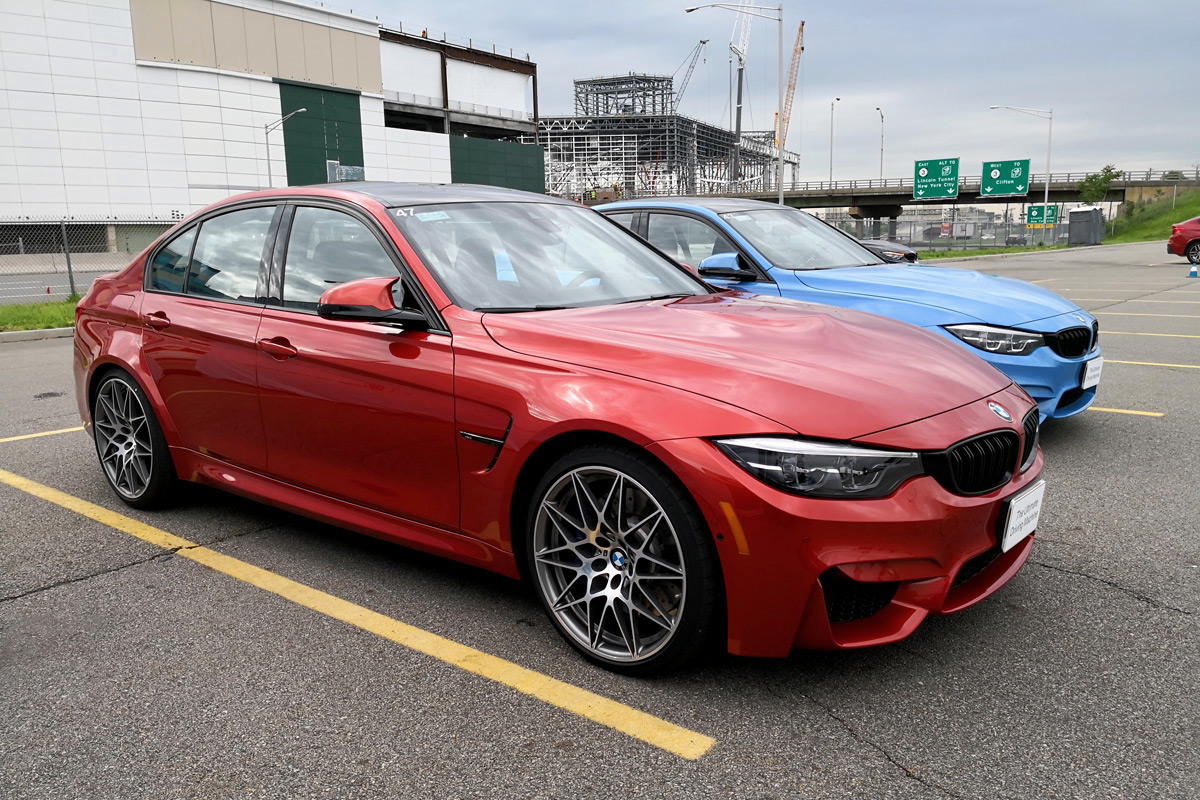 BMW's M division has been pushing out high-performance variants of their vehicles since the early Seventies, and they have been responsible for some of the most iconic BMWs in history, including the BMW 3.0 CSL, the BMW M1, and of course the E30 BMW M3.
These M-badged cars traditionally include more powerful and responsive engines, improved handling, suspension, and braking systems, aerodynamic enhancements, lightweight components and interior & exterior accents with the tri-color "M" emblem. All of the M models are tested and tuned at BMW's private facility at the Nürburgring racing circuit in Germany.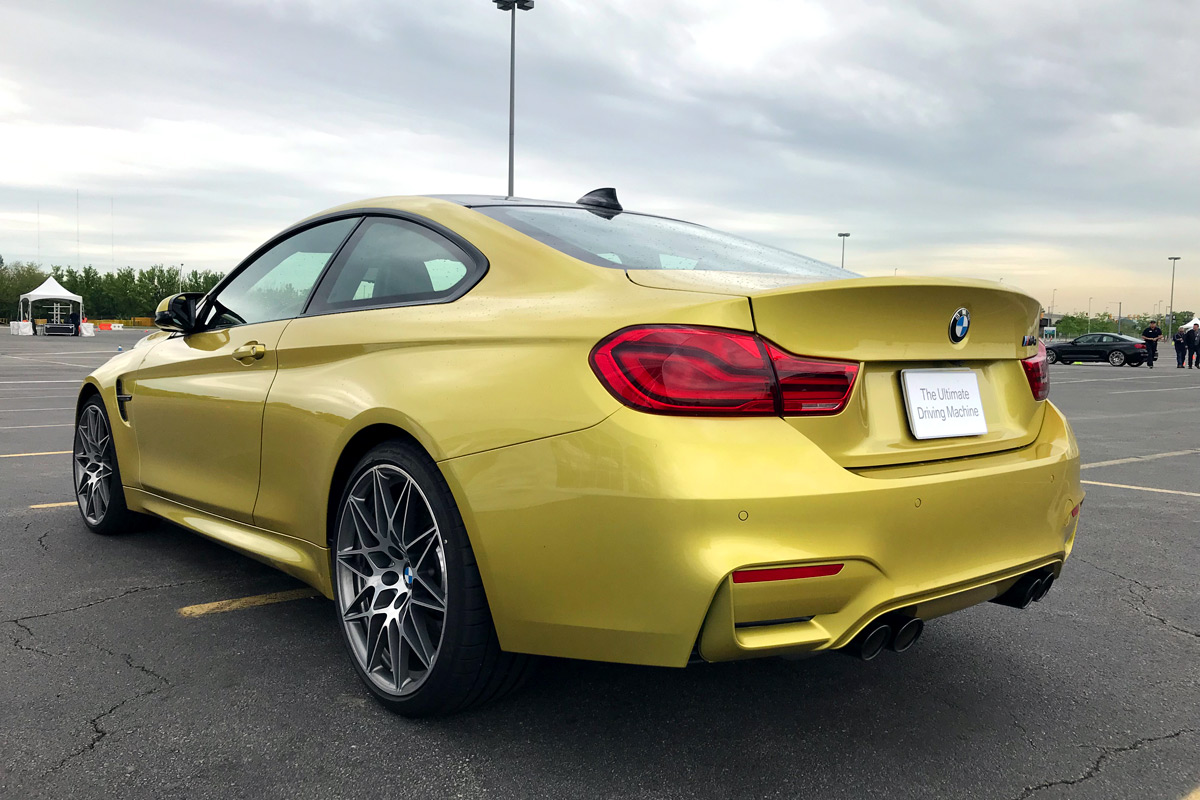 While I've been lucky enough to drive a handful of M cars over the years, they have typically been on public roads, and I haven't really been able to fully explore the limits of the car. So when I was offered the opportunity to attend the BMW Ultimate Driving Experience a few weeks ago from Shell (a sponsor of the event), I was pretty psyched.
Shell and BMW have a relationship built on passion and performance, where fuels innovation and performance meet. BMW M engines are built to exacting standards to extract every bit of power available, and they don't want gunk, corrosion, and wear to affect their performance over time. That's why BMW M recommends Shell V-Power NiTRO+ premium gasoline, which is engineered with triple-action protection for optimal engine performance.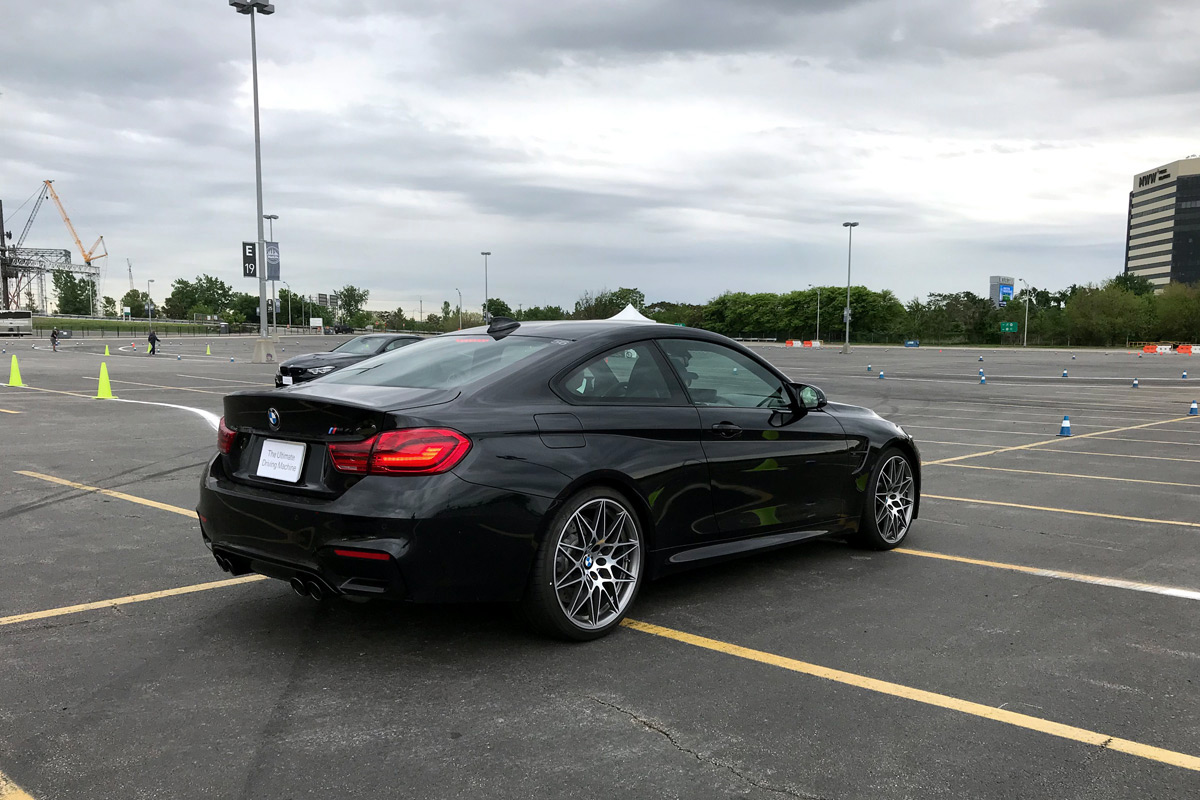 For those of you unfamiliar with the Ultimate Driving Experience, it's a five-city nationwide driving program that gives consumers the opportunity for some firsthand driving time behind the wheel of BMW's full lineup of vehicles. The event features several immersive experiences including an exciting autocross driving course, a Teen Driving School course, self-guided street drives, and a M Car Control Clinic (which costs $750/person).
We were here for that last one, an action-packed day of driving with instruction from professional driving instructors from the BMW Performance Centers. And the cars that we would be driving? None other than the 425-horsepower M3 sedan and M4 coupe, both of which are powered by a 3.0 liter M TwinPower Turbo inline 6-cylinder engine. These are two of the fastest cars around, so this was going to be one seriously fun day!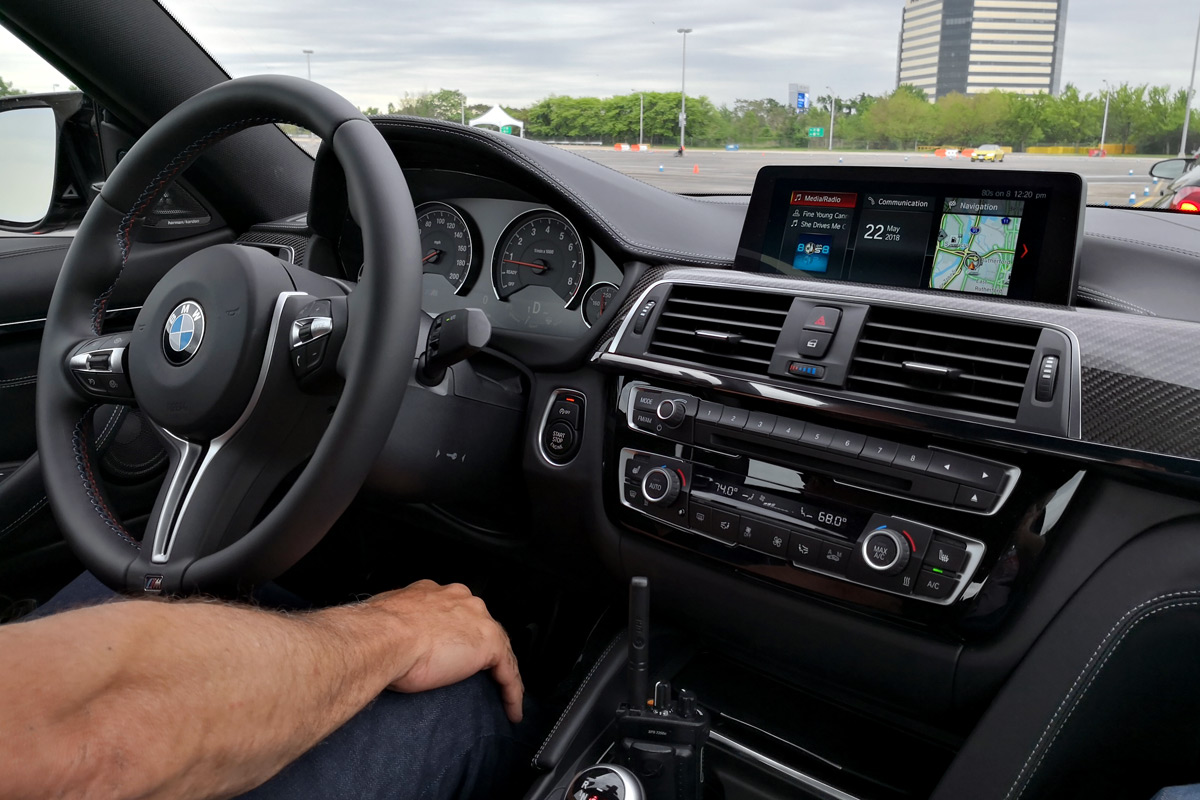 Many of the people in attendance were M car owners themselves, who wanted to learn more about their car's capabilities in a controlled environment, while others like me were simply here to improve our driving skills. And even though I've attended a number of driving schools in the past (including the world-famous Bondurant Racing School), there are always ways to improve, so I welcome every opportunity like this that comes along.
The morning started off with our instructors going over the basics, including slalom, braking, lane change, and skid control exercises. On their own, these sessions were nothing to write home about. But they were helping to build the core fundamentals, which we would put to use later in the afternoon when we finally took to the autocross course.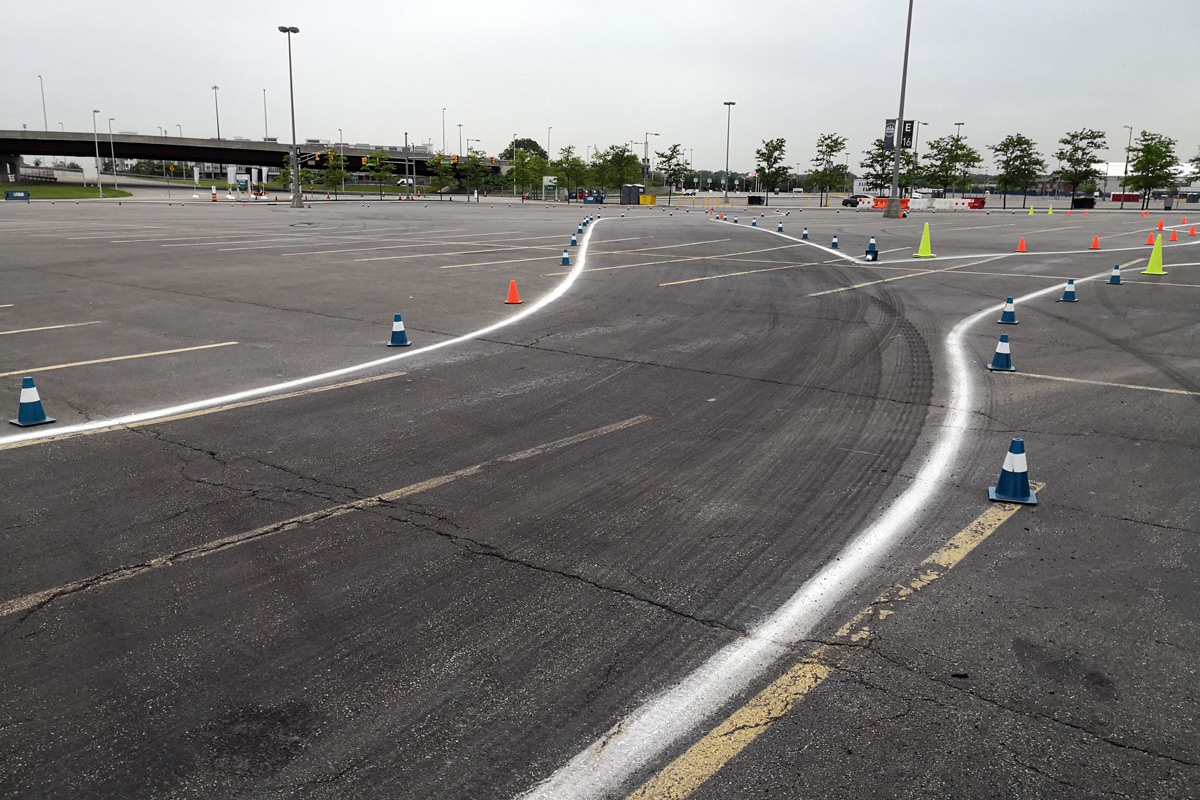 As if the high-speed autocross wasn't daunting enough as-is, Mother Nature decided to make things even more interesting by adding rain to the equation. But our instructors said that this was actually a good thing, as that we would learn more in these less-than-ideal conditions. Turns out, they were absolutely right, and we had a ton of fun slipping and sliding in the rain, finding the absolute limits of those Michelin Pilot Sport 4S tires as we tore around the course at some seriously high speeds.
Sure, I might have taken out a few cones on one particularly slippery corner during one of my runs, but that's all part of the learning experience. It's better to hit a few cones in a controlled environment than to hit a wall (or another car) in the real world, don't you agree?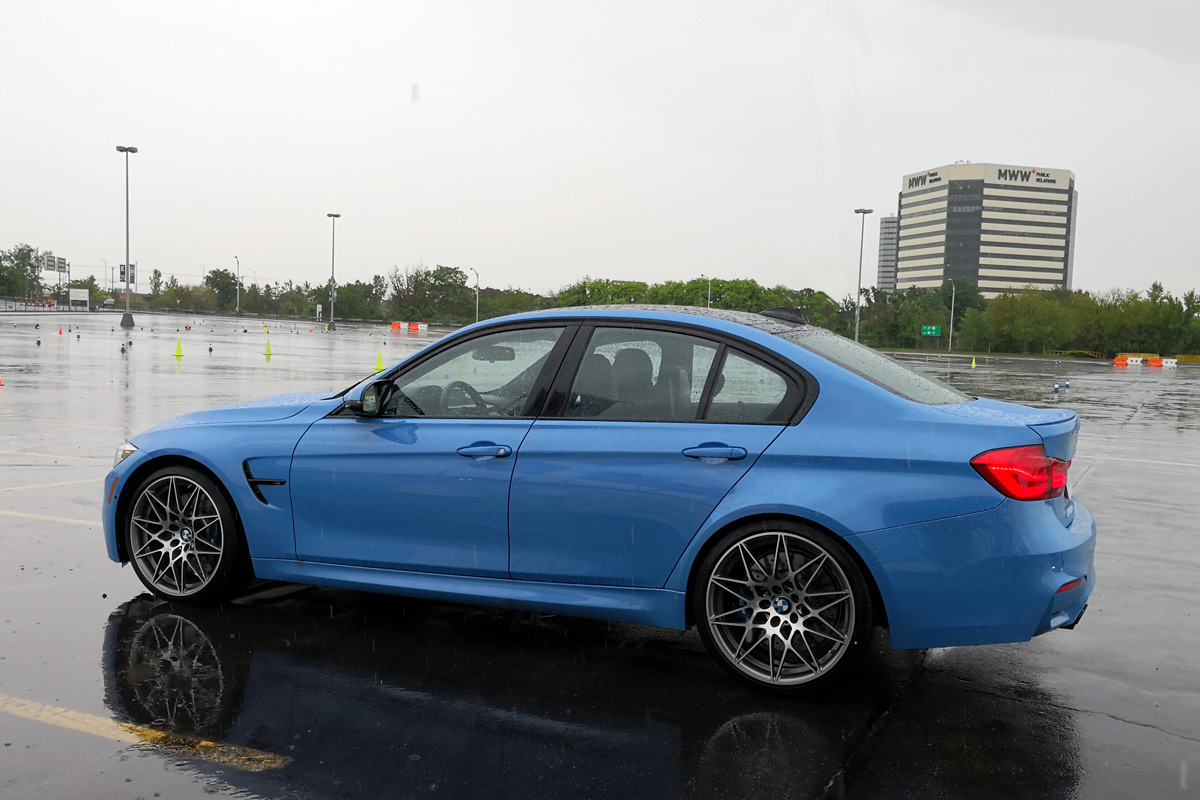 And ultimately, that's what the M Car Control Clinic is all about, helping drivers to improve their level of driving skill while having a good time. And they delivered that in spades. I came away with tons of useful driving instruction that I can use in my day-to-day, not to mention a newfound respect fo the BMW M3/M4, with their blistering acceleration (0-60 in 3.9 seconds), razor-sharp handling, brakes that stop on a dime, and that insane exhaust note.
Needless to say, these cars definitely live up to the "Ultimate Driving Machine" moniker. Now I've just got to figure out how to come up with $70K to buy one! 🙂
Disclosure: Thanks to Shell for providing the accommodations for this trip.