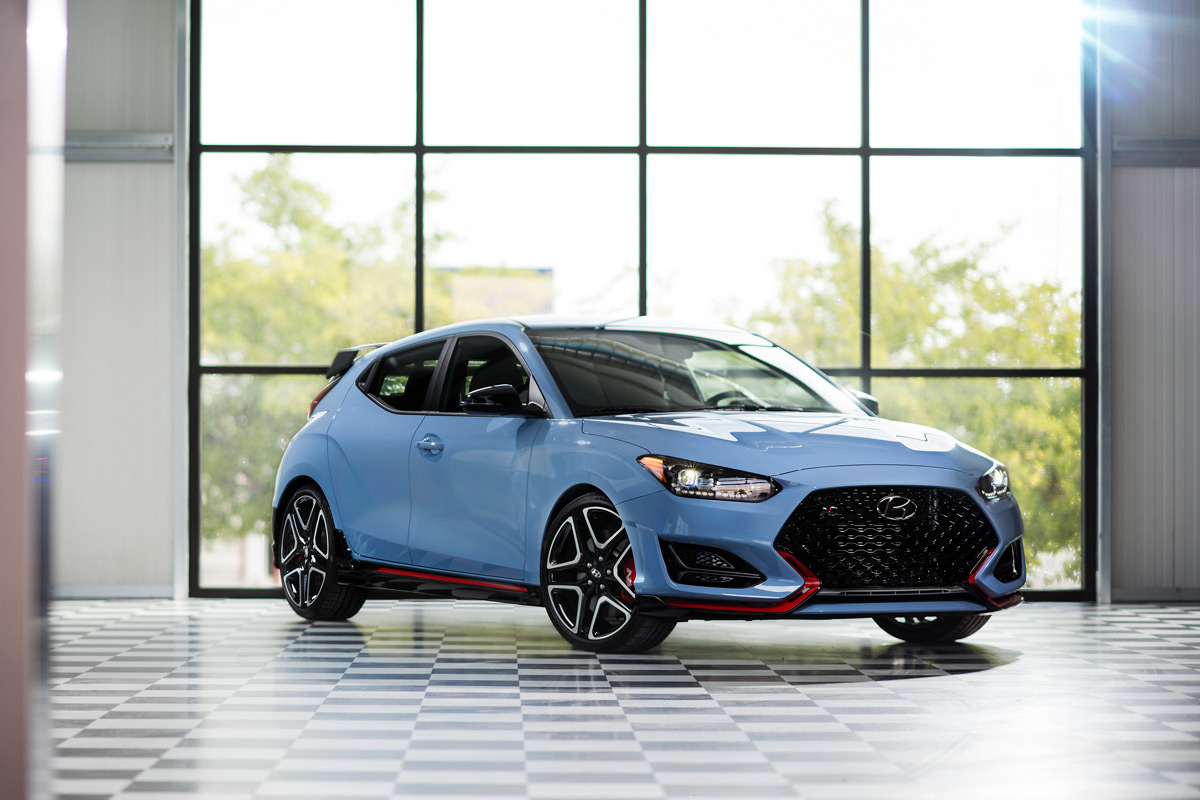 While the previous generation Hyundai Veloster was nothing to write home about, the all-new 2019 Veloster is an absolute blast to drive, with plenty of power and great handling dynamics. I recently took the Veloster Turbo out on some twisties, and I couldn't wipe that grin off of my face, that's how much fun I was having with the car.
But for those who want to dial up the excitement to 11, the 2019 Hyundai Veloster N takes it to a whole other level, raising the car's horsepower from 201HP to 250HP (or 275HP with the Performance Package), along with a variety of chassis, tuning and other upgrades that are sure to impress even the most hardcore driving enthusiasts.
Hyundai has been teasing us about the 2019 Veloster N for some time now, and we've all been speculating about how much this hot hatch would ultimately cost. And yesterday, we finally got our answer. As it turns out, it's considerably less than we had expect.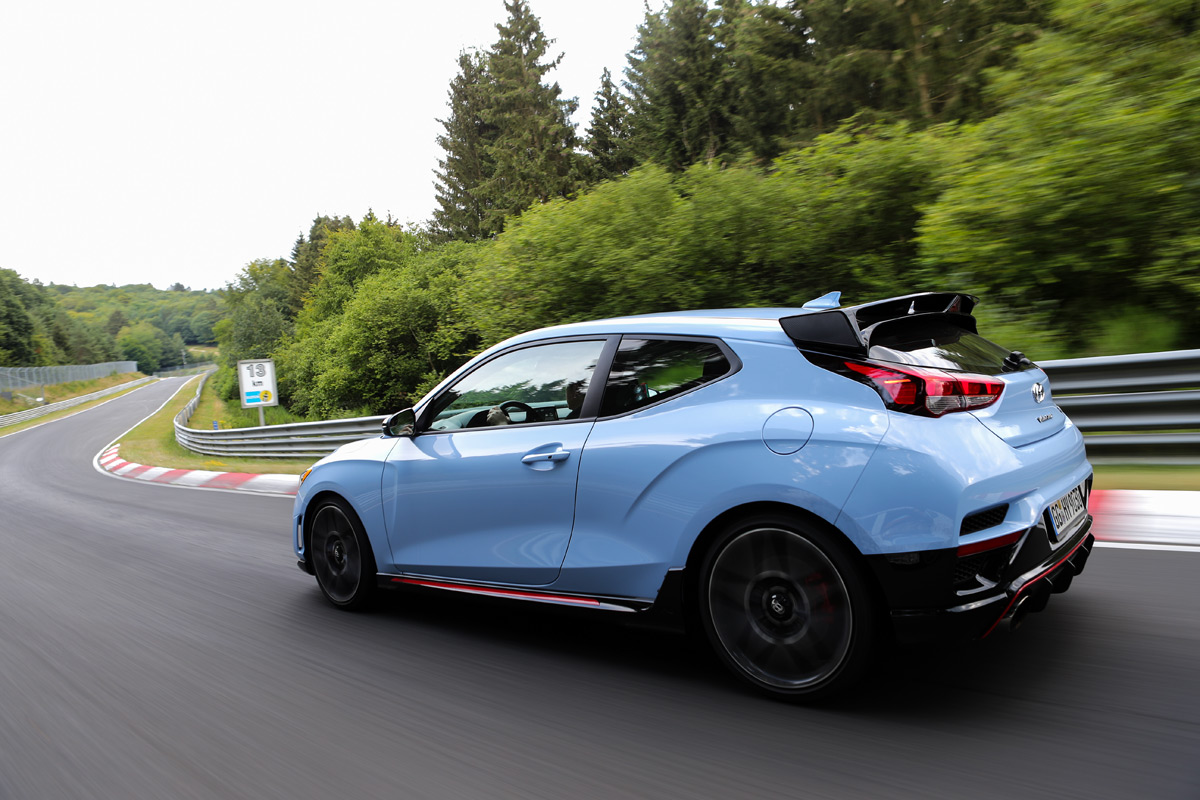 Pricing for the 2019 Veloster N starts at $26,900, with the Performance Package model coming in at $29,000. That's a LOT of bang for the buck, and it should put the other hot hatches out there on notice. (We're talking to you, GTI, WRX and Civic Type R)
To me, spending the extra $2,100 for the Performance Package is a no brainer, as it gives you 275 horsepower (versus 250 horsepower on the standard Veloster N), N corner carving limited slip differential, a variable exhaust valve system, 19″ wheels with Pirelli P Zero summer tires, and better brakes front and rear.
One thing to note about the Veloster N – It's only offered with a manual transmission. While I can appreciate their reasoning for doing this, it does limit the number of potential buyers, as many enthusiasts don't know how (or don't want) to drive a stick.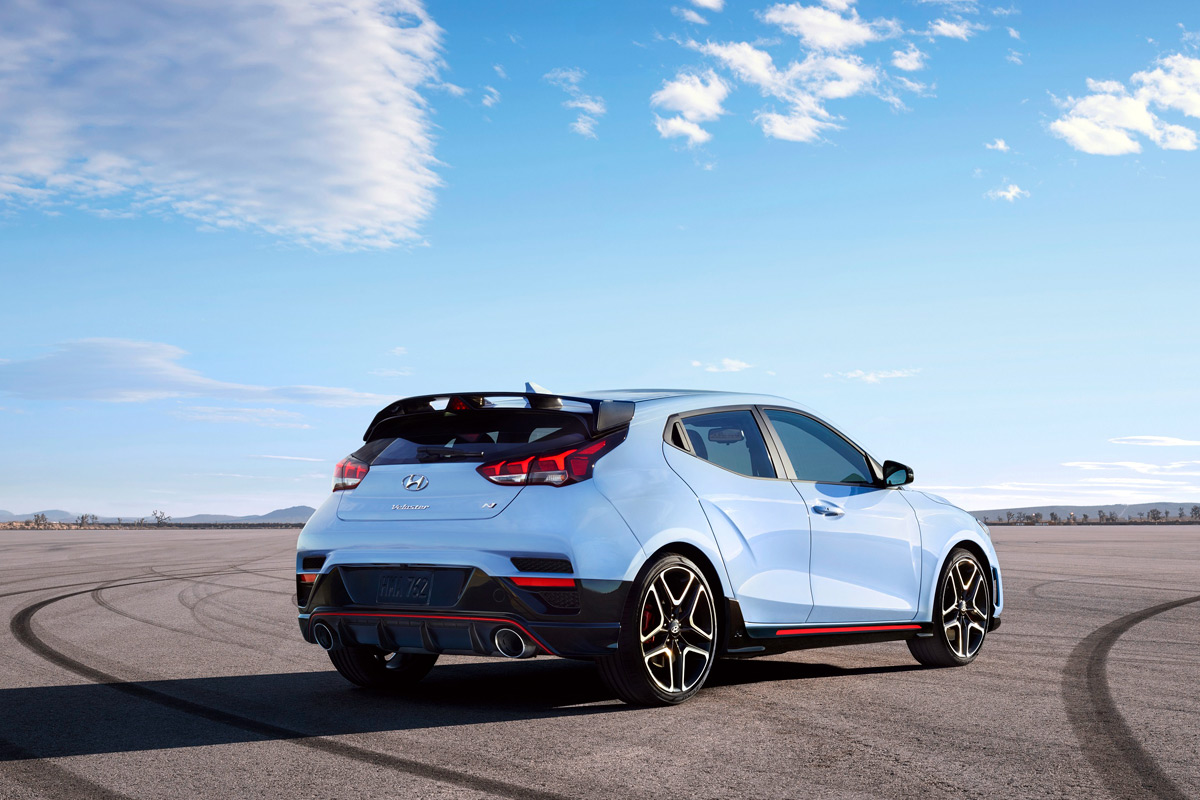 The 2019 Hyundai Veloster N will begin arriving at dealerships in December.