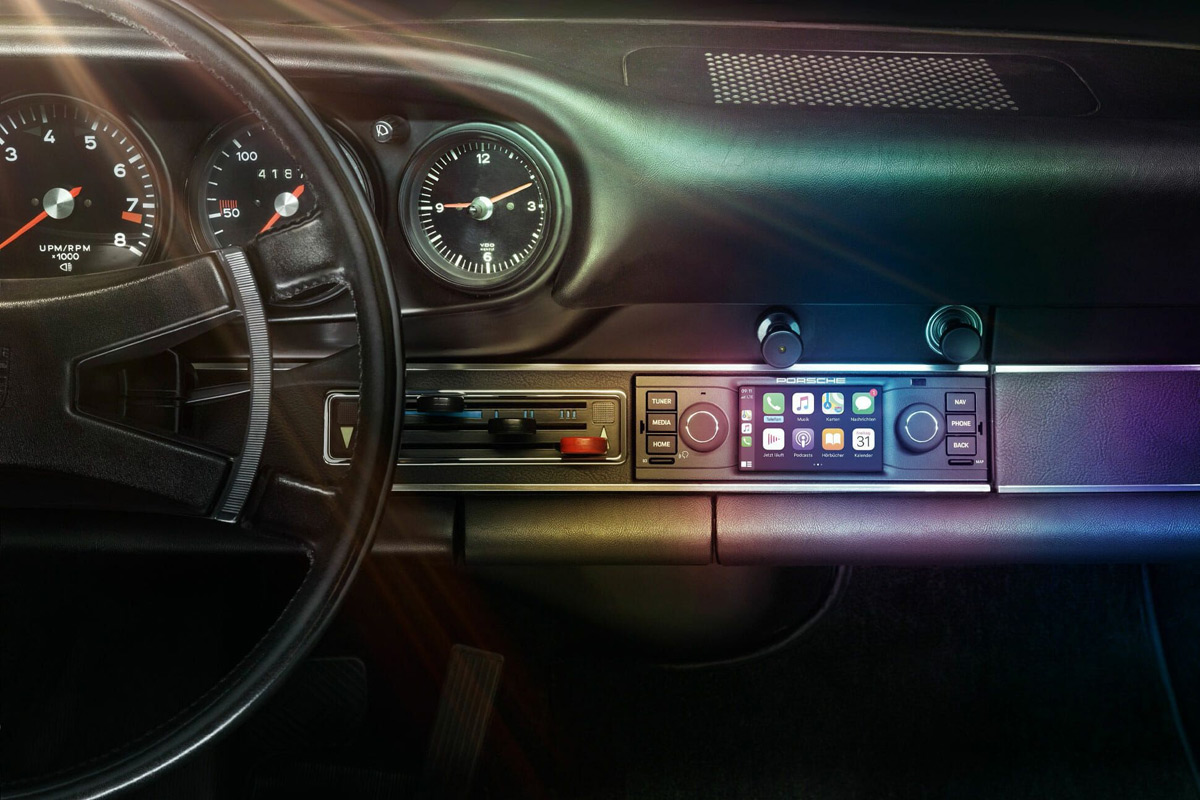 For Porsche purists, an air-cooled 911 is the holy grail, and they have got the hefty price tags to back that up. And while these are wonderful machines to drive, they lack most of the modern amenities that we've come to expect in a car, like navigation, Bluetooth, and Apple CarPlay.
Even my old Boxster, it was a '99 model with a prehistoric Becker system, and in order to listen to my music from my iPhone, I had to run an aux cable from the back of the head unit to my phone. Not ideal, but it got the job done. But now Porsche is making it easier with their new Porsche Classic Communication Management (PCCM) system.
Basically, it's a new radio head unit that's compatible with 911s built between 1965 and 1998, and it PCCM blends harmoniously into the dashboard of Porsche classic cars thanks to the black surface finish and the shape of the knobs. There's also a model for the 911 models of the 996 generation and Boxster models of the 986 generation.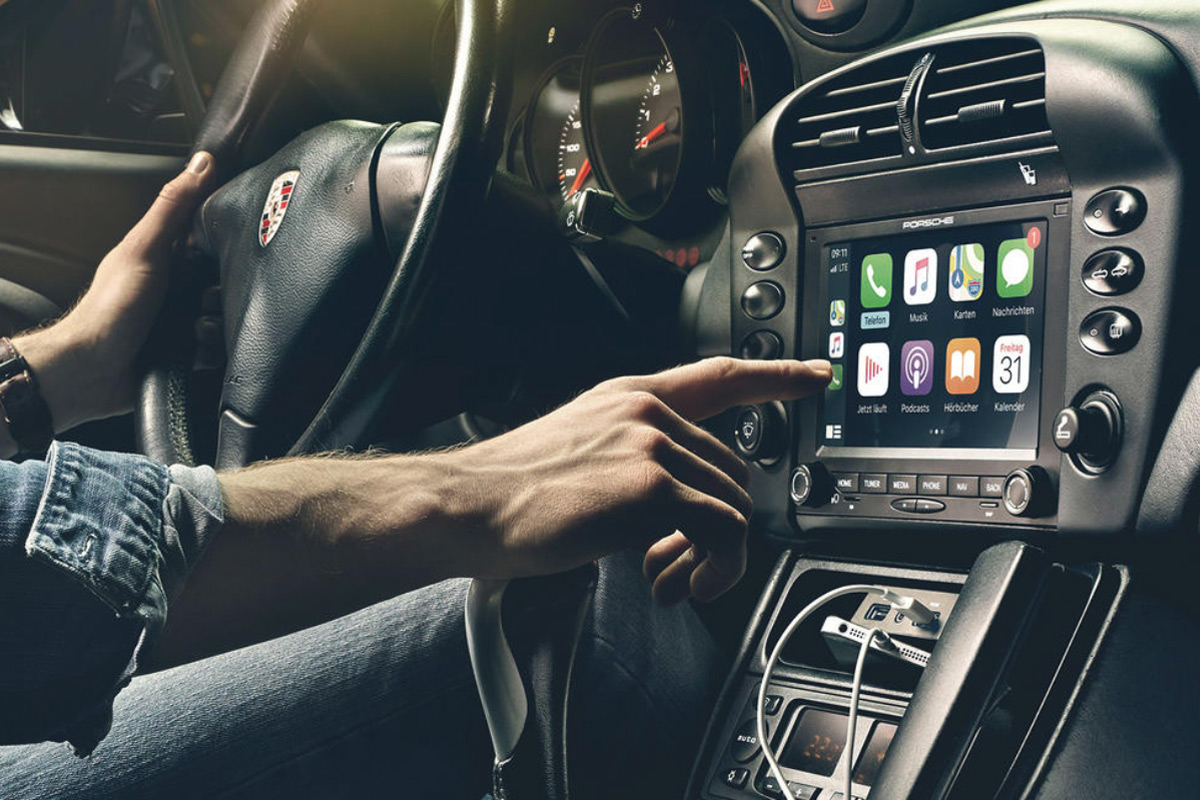 The PCCM is operated via two rotary knobs, six integrated buttons and a touch-sensitive 3.5-inch display. It includes a navigation function, it can receive digital radio stations with DAB+, and for the first time, Apple iPhone users can now also use their iPhone apps for media playback, navigation and telephony while driving. Media playback is also possible via an SD card, USB, AUX and Bluetooth.
While these systems aren't cheap (1,439.89-1,606.51 euros with VAT included), they do seamlessly integrate into the dashboard like no aftermarket setup can, giving you the best of both worlds. And can you really put a price on that? Yeah, apparently you can, and it's around $1500.
That said, if I still had my Boxster today, I would pick one of these up in a heartbeat!