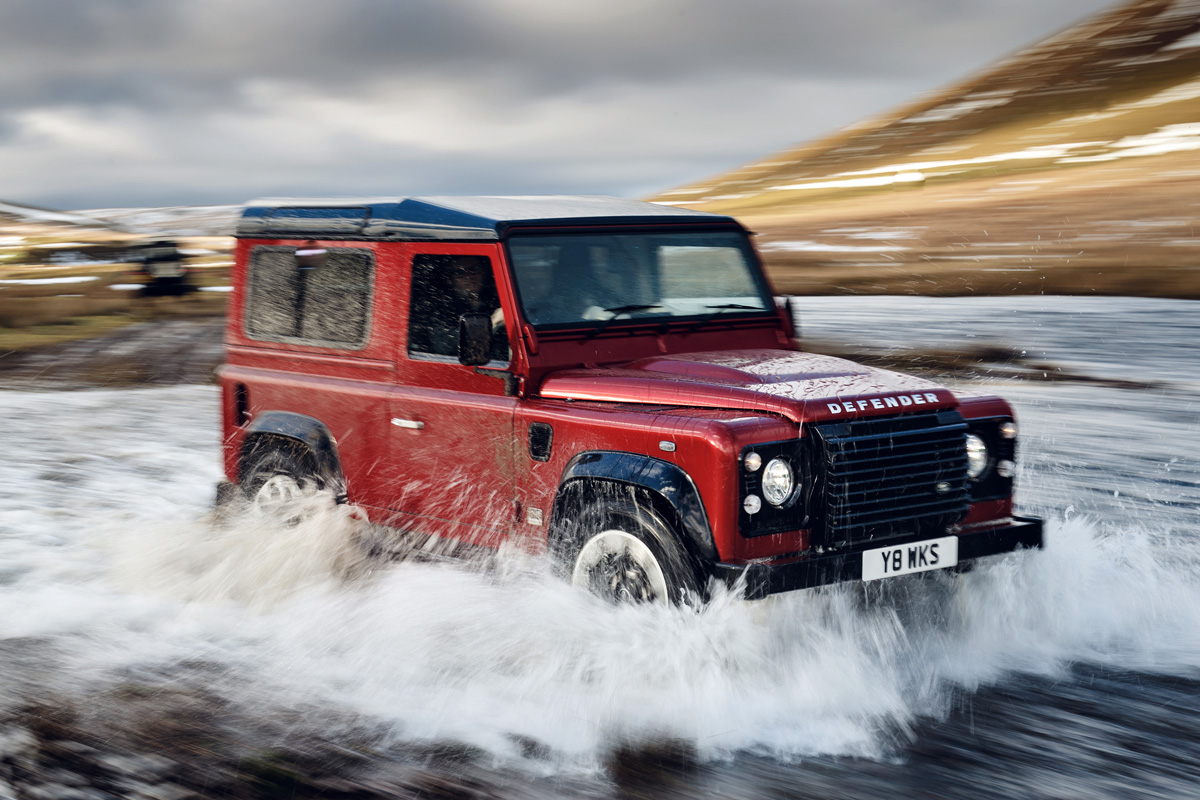 If you've always longed for an iconic Land Rover Defender, you are in luck, as Land Rover is reviving the old classic to celebrate the brand's 70th anniversary. Even better, they have given the old off-roader more power, with a 5.0-liter V8 that puts out 400 horsepower and 380 lb-ft of torque. That's a considerable bump in power from the last Defender, which put out a paltry 182 horsepower.
The Defender Works V8 sprints from 0-60 mph in just 5.6 seconds, with a top speed of 106 mph. Any faster than that, and it'd probably get pretty hairy, because as you can see, these cars aren't exactly aerodynamic..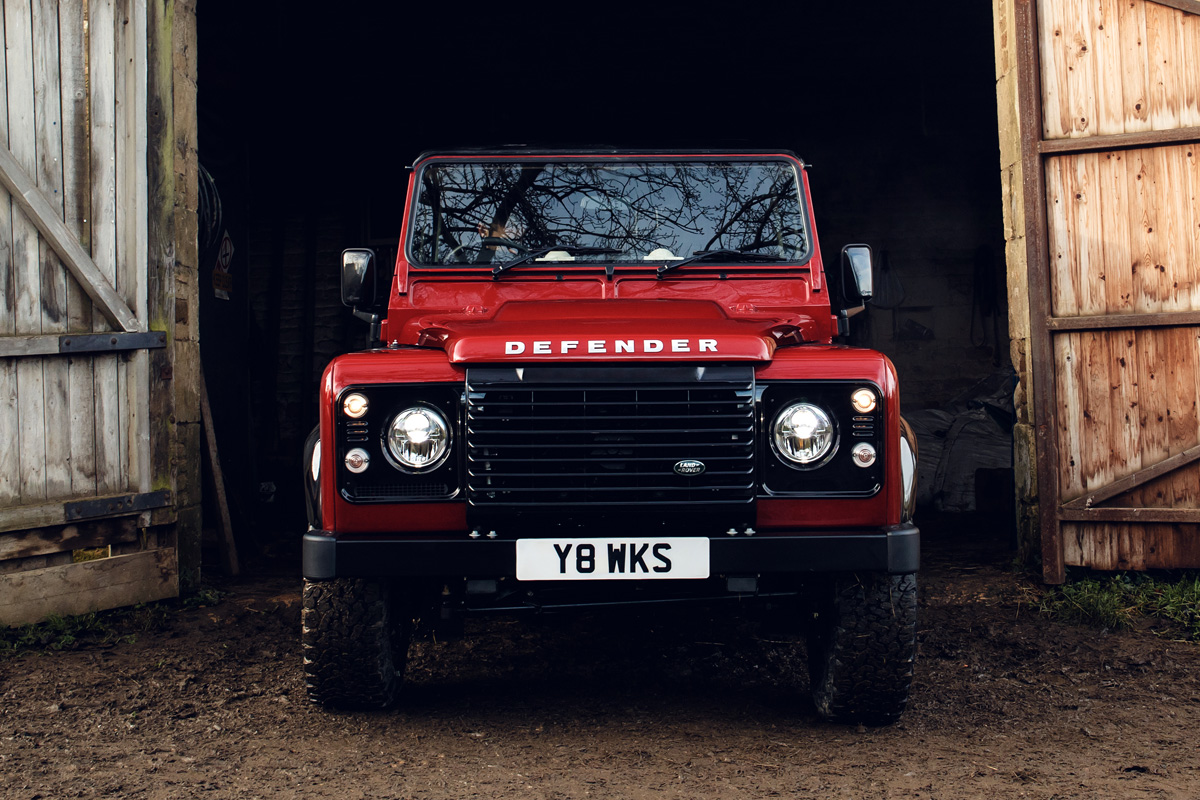 Rounding out the package is an eight-speed ZF automatic transmission with sport mode, uprated brakes and handling kit (springs, dampers and anti-roll bars), plus 18-inch diamond-turned Sawtooth alloy wheels and 265/65 R18 all-terrain tires. Machined aluminum door handles, fuel filler cap and Defender lettering give a little bit of bling, while LED headlights help you see better.
"The idea of reintroducing a V8 Defender was something we were discussing as far back as 2014, when we were still building the Defender in Solihull. We knew the demand was there for a powerful and fast Defender; the Land Rover authenticity is the ultimate finishing touch for discerning clients buying these collector's edition Defenders," said Tim Hannig, Jaguar Land Rover Classic Director.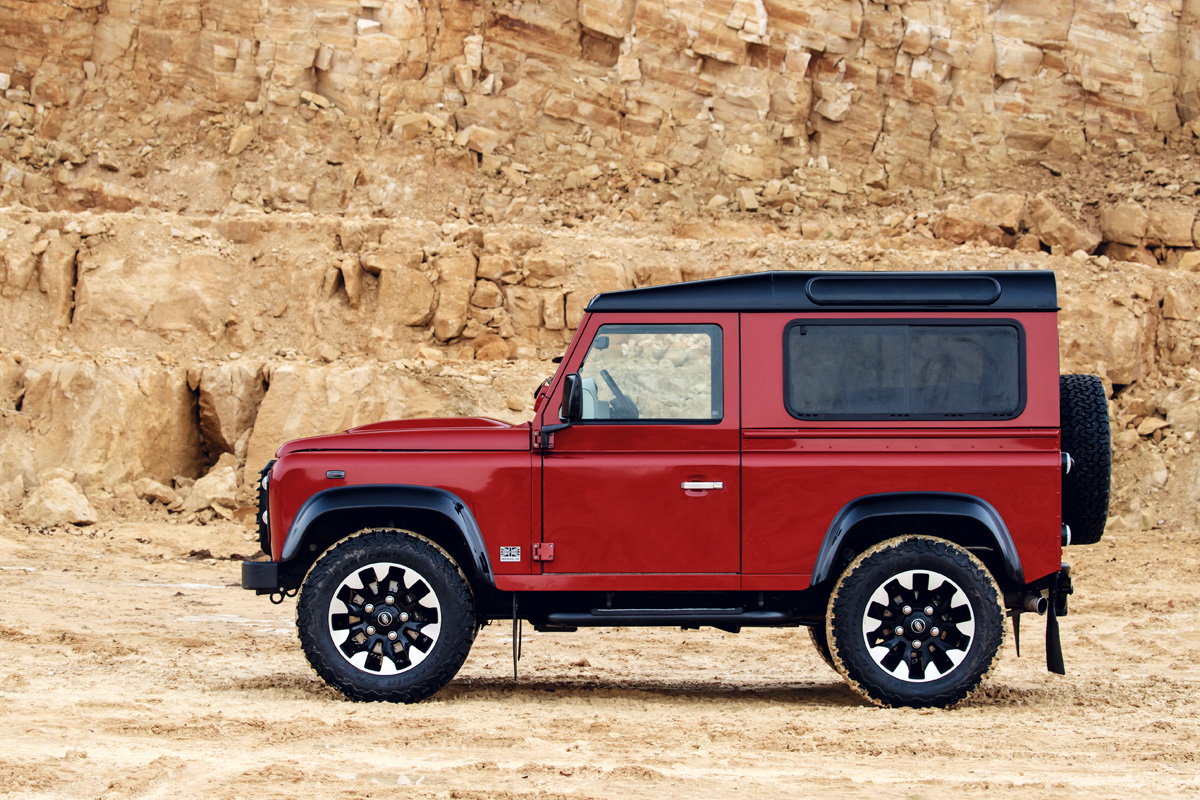 Perhaps most interesting is that the Defender Works V8 starts out as an existing Defender, with 150 vehicles specifically selected to get re-engineered by Land Rover Classic. These vehicles have fewer than 20,000 miles and were built between 2012 and 2016.
Sadly, the Land Rover Defender Works V8 won't be sold in the United States. 🙁
Pricing for the Defender Works V8 starts from £150,000 (roughly $208,000). Only 150 of these beauties are being built, so if you want one, you'll have to act quickly.
This slideshow requires JavaScript.
Visit www.landrover.com for more information on the Land Rover Defender Works V8.