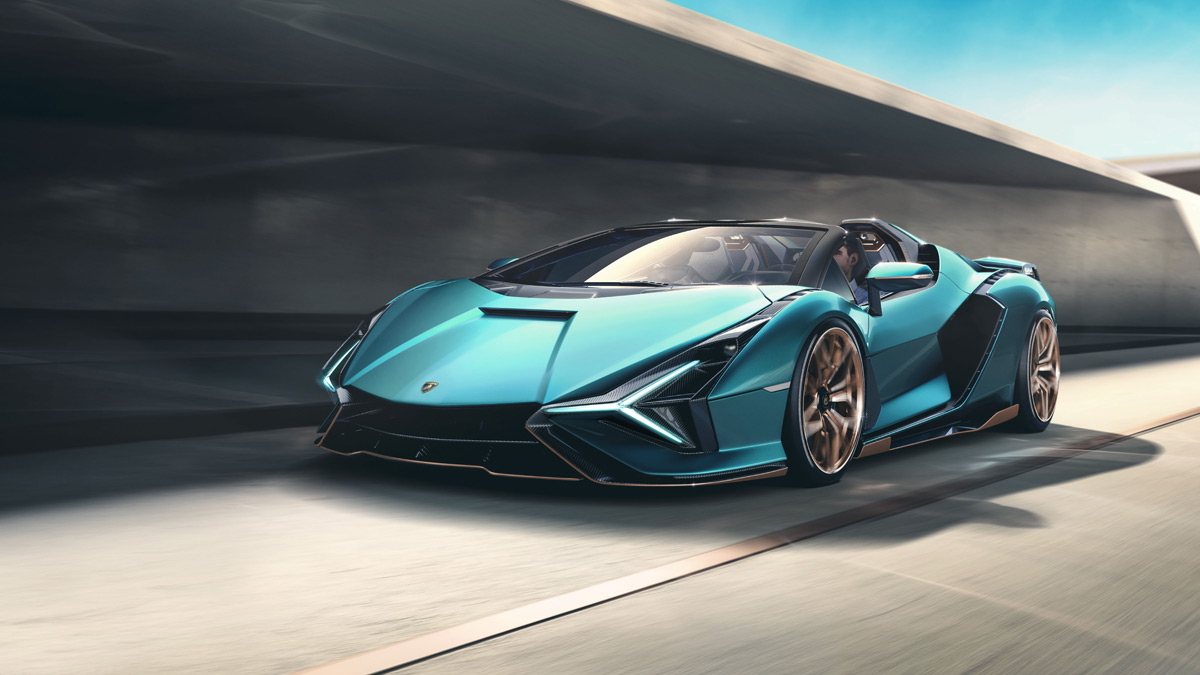 Last September, the Lamborghini Sián hybrid supercar made its world debut, with this "mild hybrid" combining its gas-powered 785 horsepower V12 engine with a 48 volt, 34 horsepower electric motor for a total output of 819 horsepower. Say what you will about electrification, but being green never looked so good!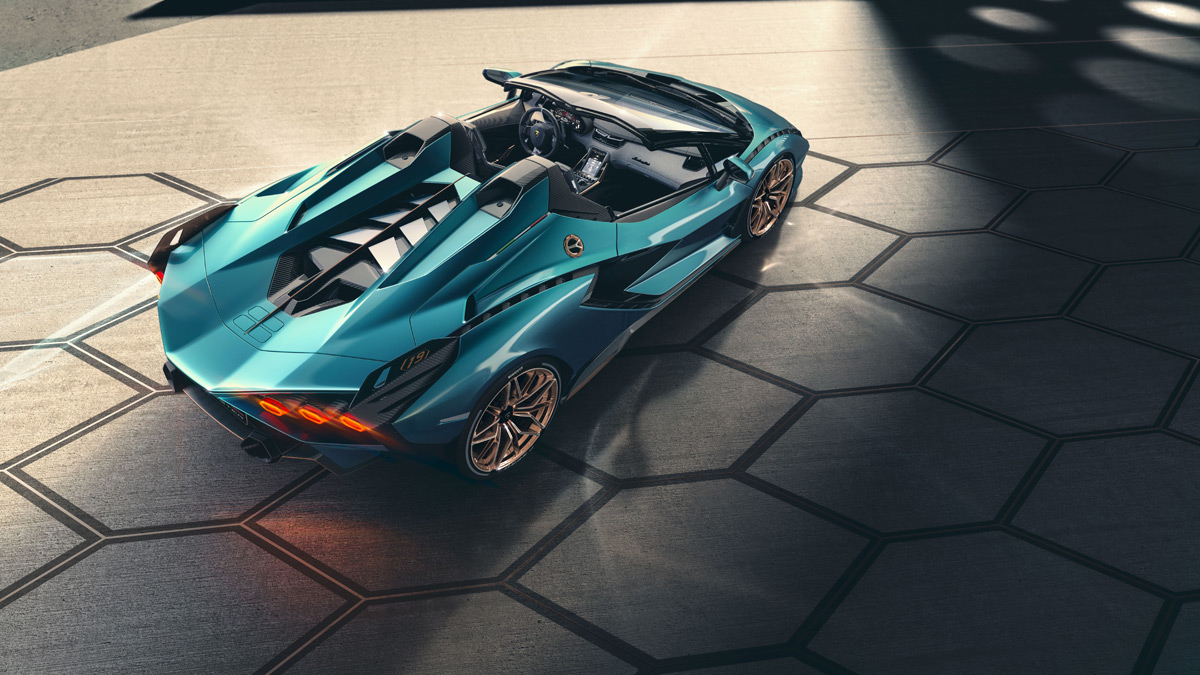 The Sián delivers the most power ever in a production Lamborghini. 0-62MPH happens in just 2.8 seconds, with a top speed of 217MPH. The car's hybrid system adds 10% to its speed, and the electric motor will also smooth out power flow as the car shifts gears, minimizing the jerking sensation felt as it shifts.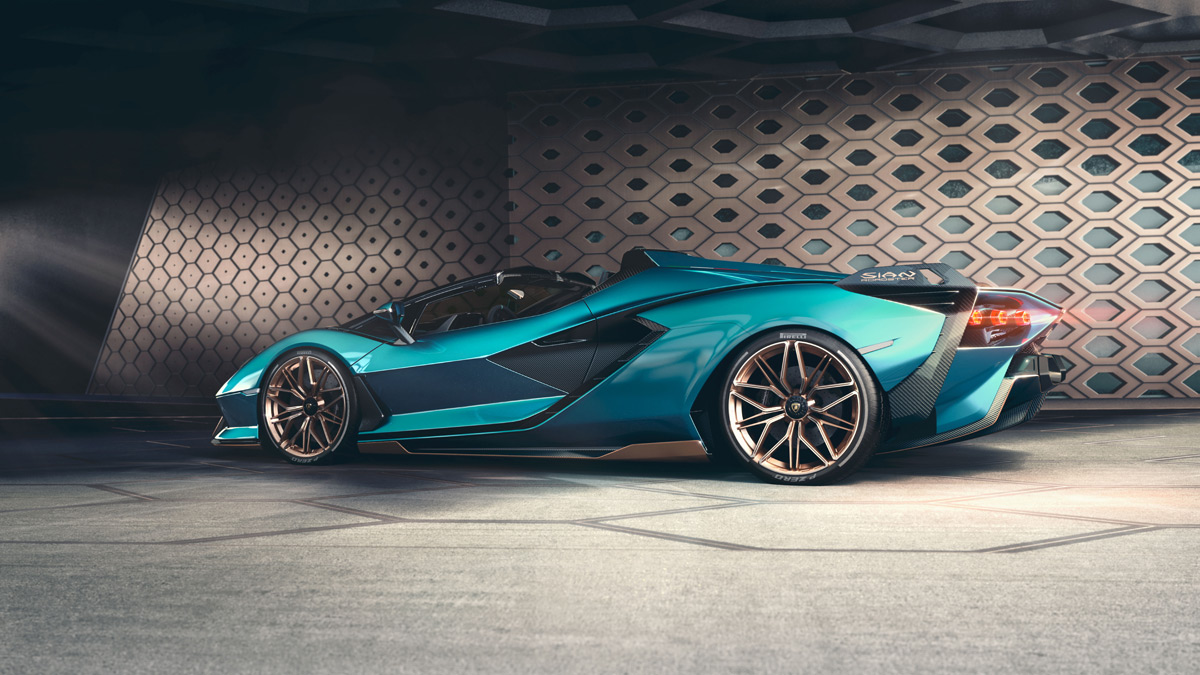 Now, Lamborghini is going topless with the all-new Lamborghini Sián Roadster, perfect for those who want to feel the wind in their hair as they rocket from 0-60mph in 2.9 seconds, on its way to a top speed of "more than" 217 mph. And as an added bonus, you'll get to hear that wonderful V12 in all its glory, without a pesky roof to dampen things.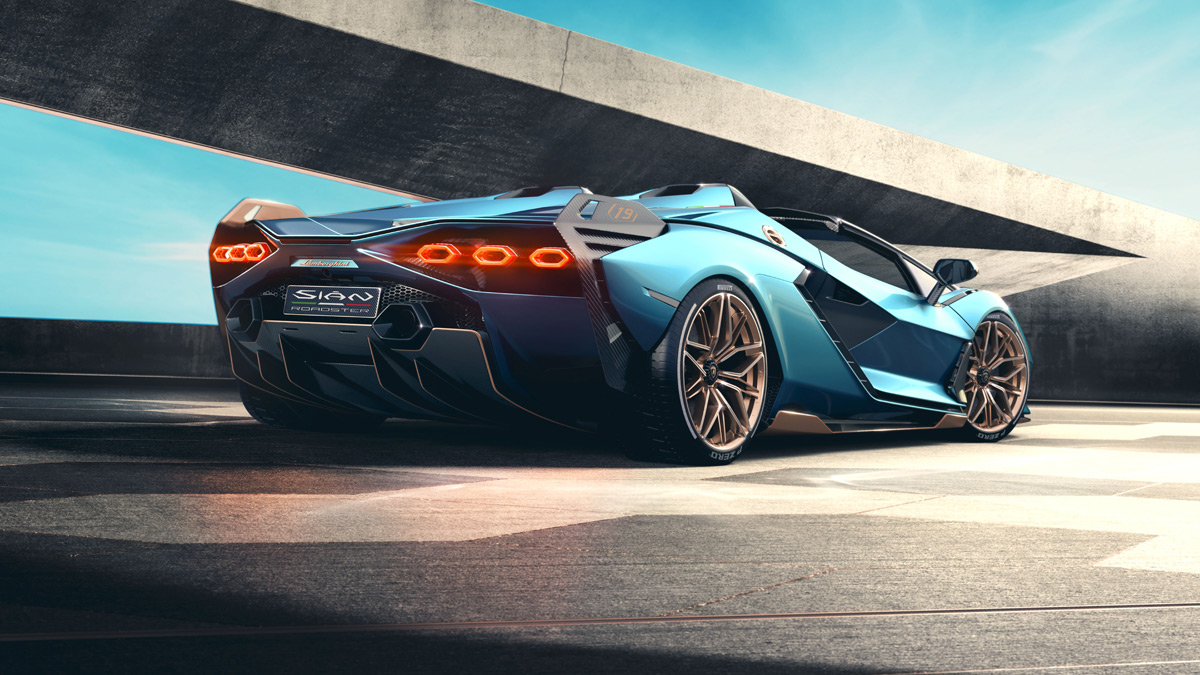 Essentially, this is a Lamborghini Sián with its roof chopped off. There's no top to raise, lower, flip, stow, or slide away, nothing to ruin its lines, no extra weight from a convertible top motor. It's a roadster in it's purest form, clearly only meant to be driven in good weather. Even though the car's Haldex all-wheel-drive system can handle whatever Mother Nature throws its way.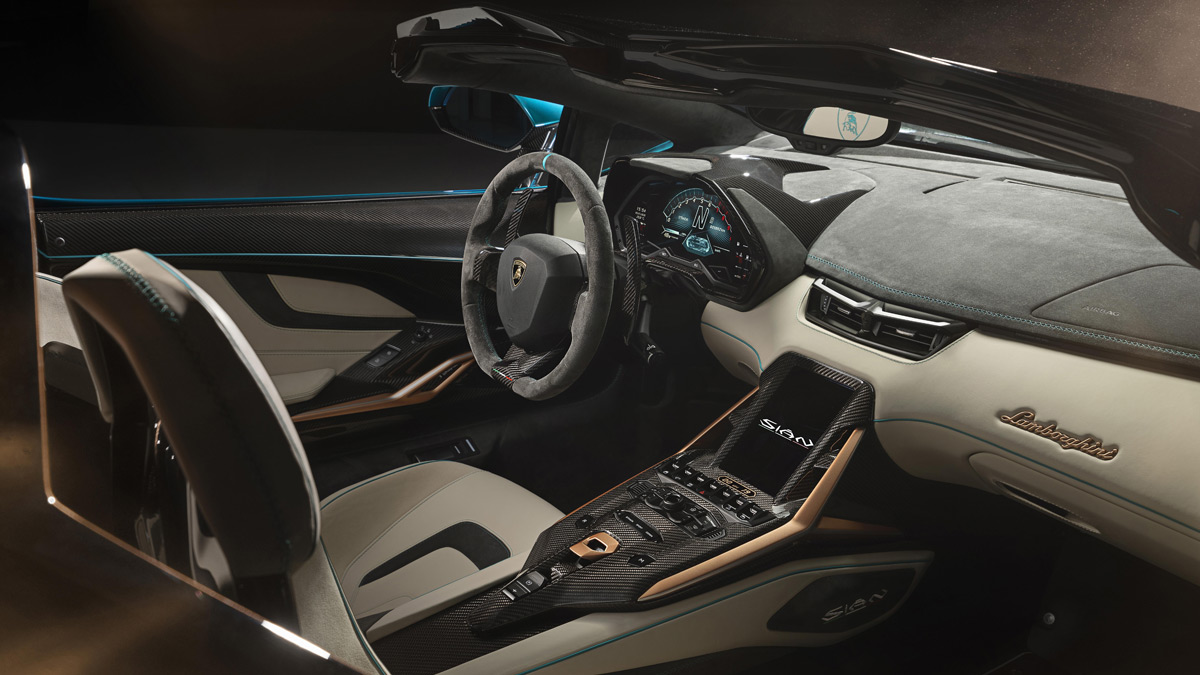 The Sián Roadster shown here with a Blu Uranus exterior paint coat paired with Oro Electrum rims, a nod to the car's hybrid power plant, but Lambo's Ad Personam bespoke department will paint the Sián up in any color you like. Personally, I think this color is a work of art, and you'd be crazy to get it any other color.
Now for the bad news.. Only 19 Lamborghini Sián Roadsters are being produced, and they have all already been spoken for. No word on pricing yet, but seeing as how its fixed-top predecessor sold for $3.6 million, we'd expect a similarly sky-high price for the Sián Roadster.
What do you think of the Lamborghini Sián Roadster?