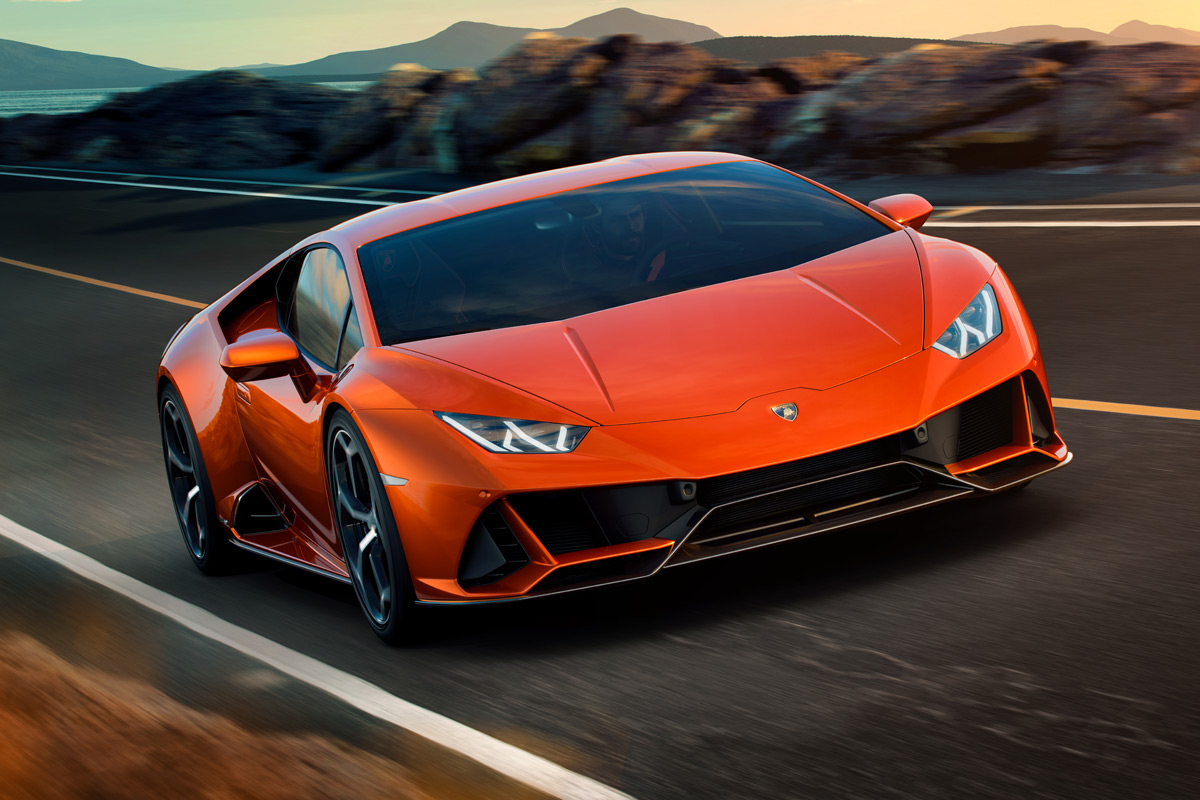 Lamborghini has dropped a new supercar evolution of the Huracan with the new Huracan Evo. Taking over where the Huracan Performante left off last year, the Evo is powered by the same titanium-infused, 640-horsepower V10 powerplant from the beastly Performante and gets upgraded with more advanced chassis and drivetrain control.
If you can imagine a 3,135-pound Italian fighting bull being propelled by 640 horses and 443 pound-feet of torque (for a power-to-weight of 4.9 pounds per equine), then you can imagine that controlling that muscle requires some finesse. This is where the Lamborghini Huracan Evo hits the pavement running.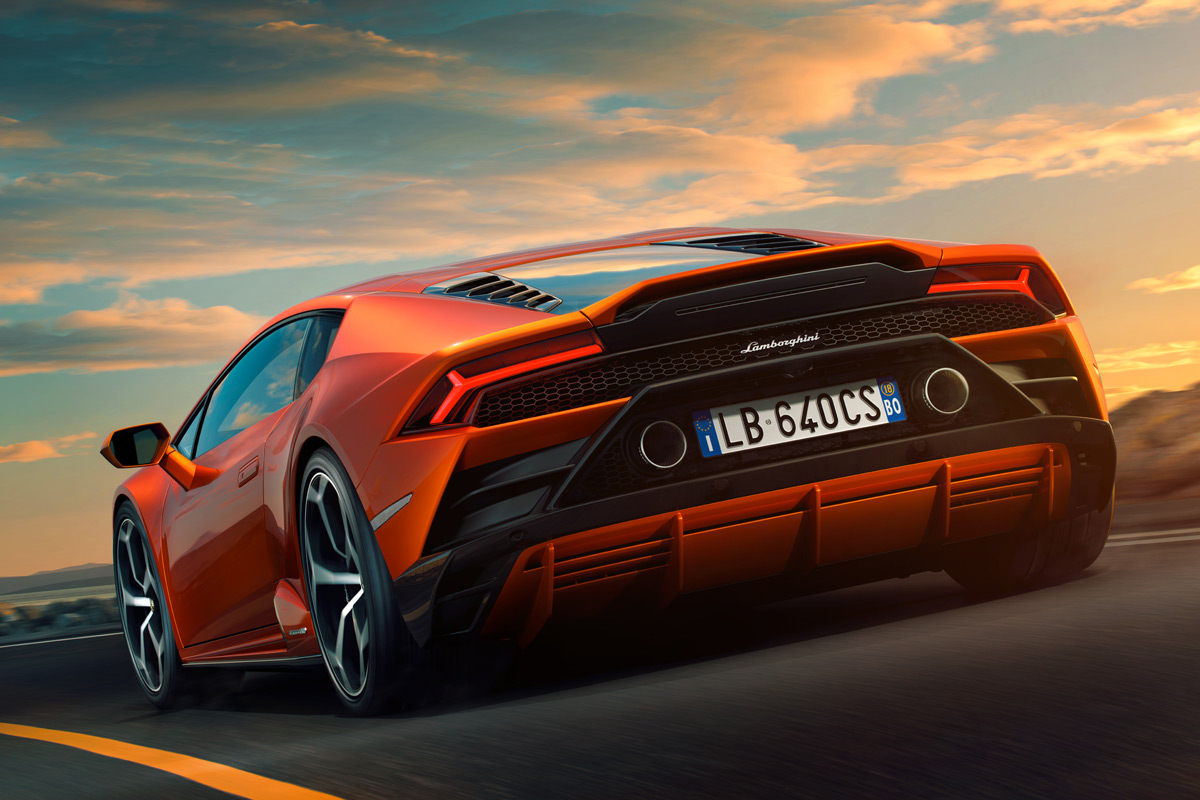 Changes to the Lamborghini Huracan's rear-wheel steering and torque vectoring are key to the new performance capabilities of the Evo. Numerous technology changes and upgrades are encompassed in the Italian automaker's new Lamborghini Dinamica Veicolo Integrata (LDVI) system, a centrally-processed dynamic control system that integrates all of the sensors in the Evo's chassis. The sensors, a complex set of gyros and accelerometers, called the Lamborghini Piattaforma Inerziale (LPI) system, improve precision by monitoring the Huracan Evo's attitude in real time. Measuring pitch and yaw along lateral, longitudinal, and vertical axes, the LPI adapts the Evo's magneto rheological suspension according to need.
The car's traction control is improved through both the vehicle dynamics controls of the LDVI and torque vectoring through the drivetrain, tailoring power individually for each wheel. All of this control can be further customized through driver-selectable drive modes. Lamborghini also uses "feed-forward logic" to predict needs according to drive style and sensory input to predict needs ahead of time.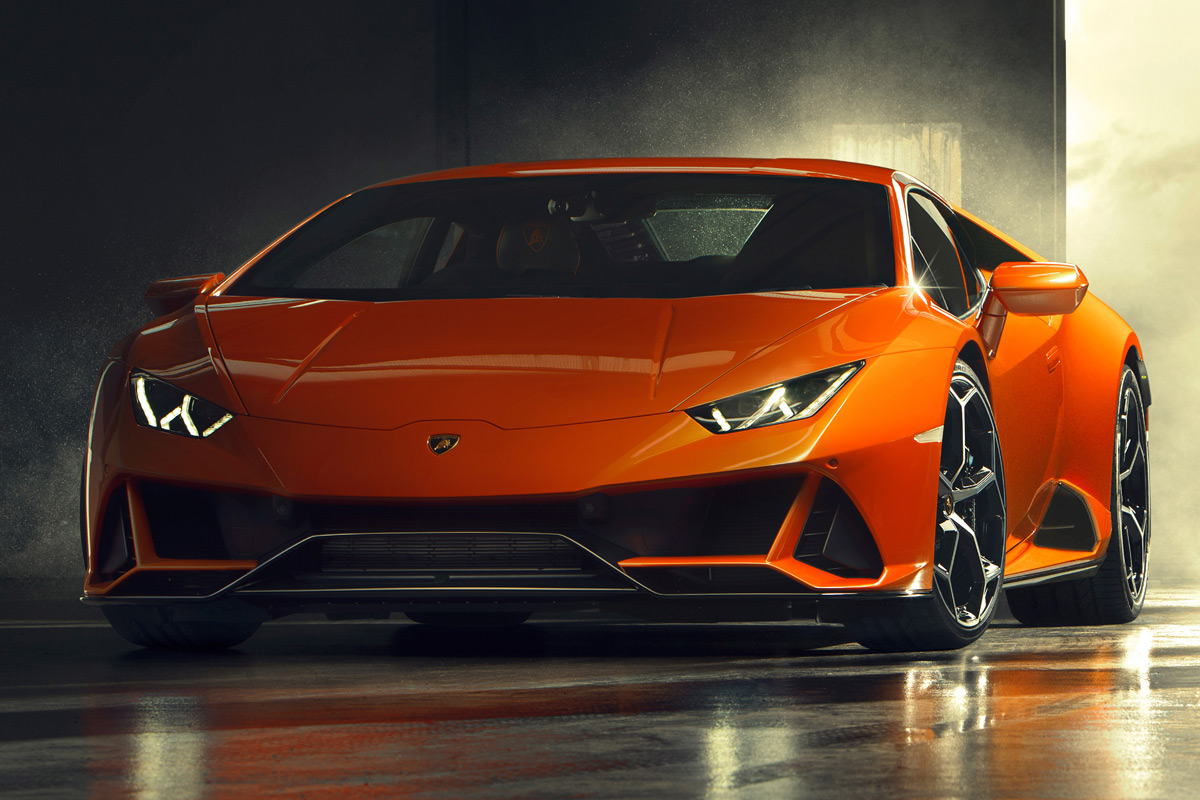 Aerodynamics on the Lamborghini Huracan Evo have also evolved from the Performante and earlier renditions of the Huracan. A new front bumper changes the airflow into and under the car, directing air through a front splitter and integrated wing. Enlarged air intakes pull air into the car and their Ypsilon shaping fits with the Lamborghini style.
Behind the car, the rear of the Huracan Evo is very familiar to fans of Lamborghini racing, with the racing Huracan being well represented. A wide-open rear design with twin outlets for exhaust protruding high up in the bumper, above the slotted departure spoiler. That aerofoil is the exit point for extensive underbody aerodynamics, which improve downforce and efficiency over the first-generation Huracan by more than five times.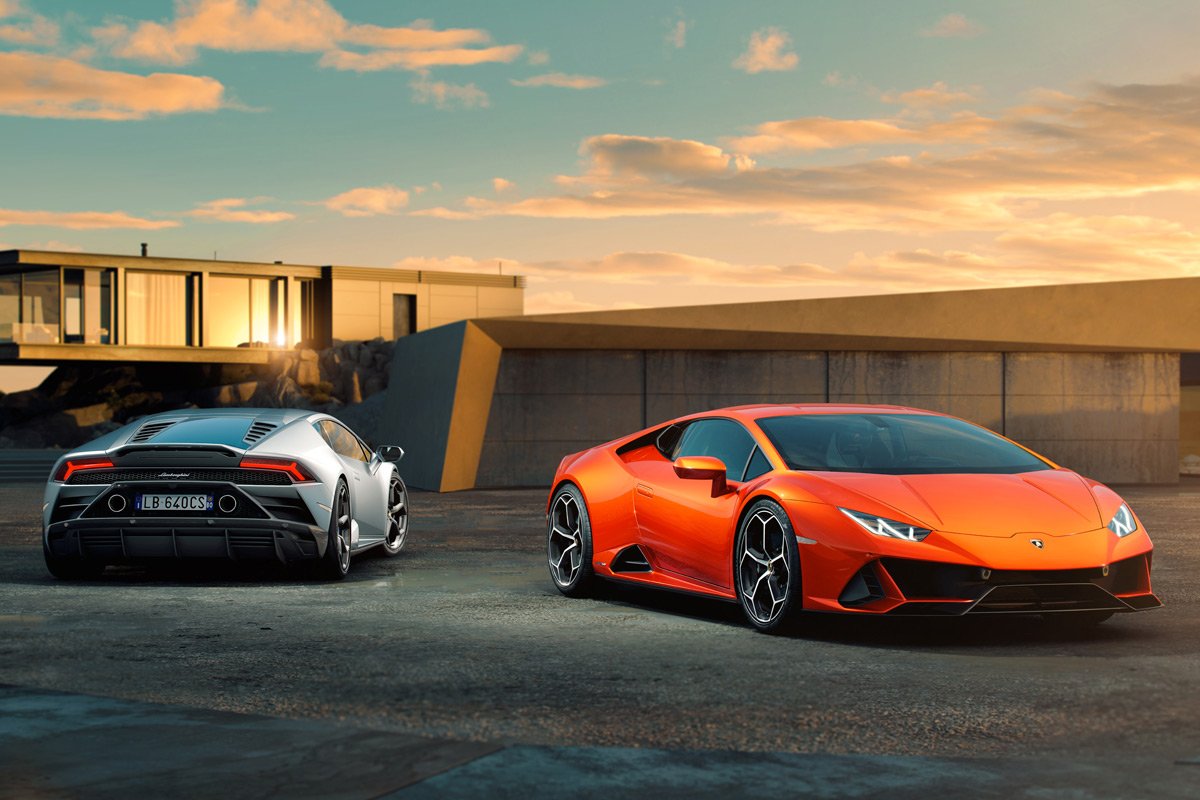 To finish off the evolution of the Huracan, the new Evo also sports a new infotainment system inside the cockpit. An 8.4-inch touchscreen interface in the center console uses multi-finger gesture control that's similar to most tablets. Climate and phone connectivity options are there, of course, but so is real-time output from the Lamborghini's LDVI system.
The Lamborghini Huracan Evo will go on sale in the spring of 2019 in the US, with a starting price of $261,724, plus delivery.