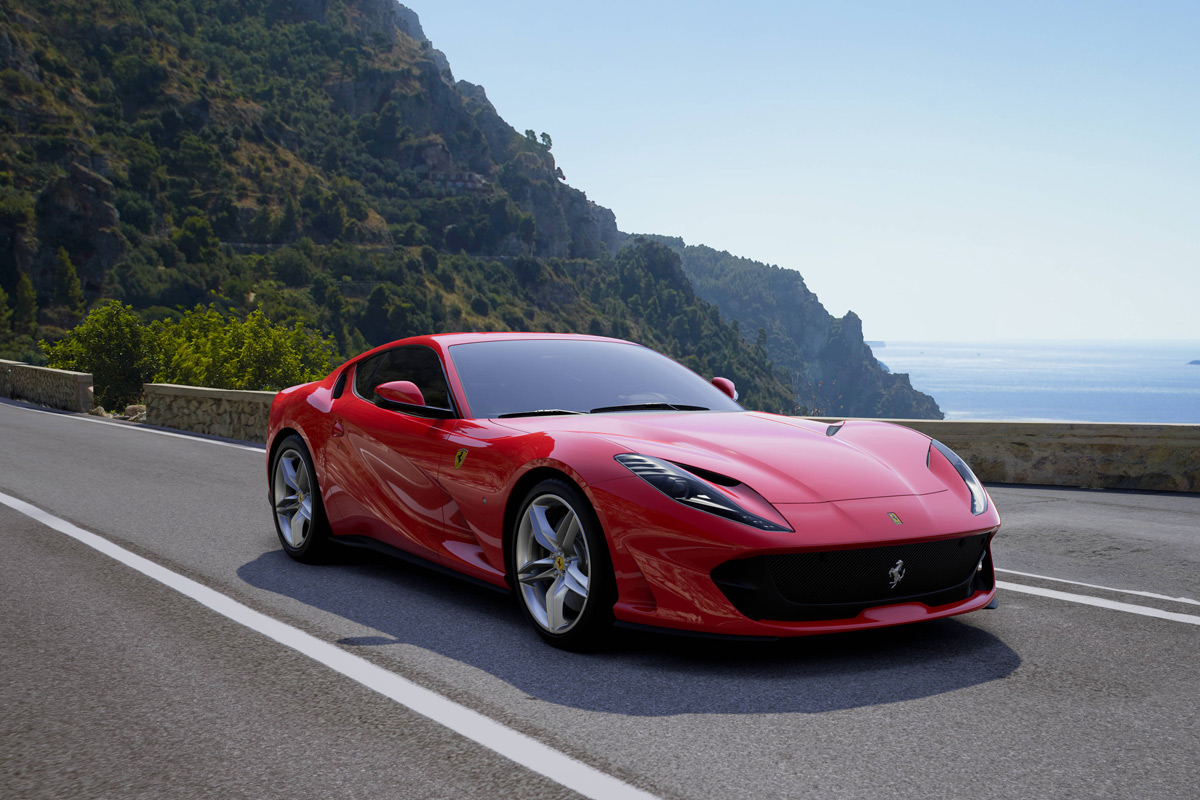 The other day, Ferrari posted a link on Twitter to their Ferrari 812 Superfast configurator and it wasn't long before I had fallen down the rabbit hole, building my dream Ferrari 812 Superfast with all of the bells and whistles.
It's a rather daunting experience, as there are SOOOOOOOO many choices one can make. Just choosing the right color took me awhile, as there are 27 colors to choose from, and the car looks amazing in all of them.
While most people will stick with traditional colors like red, yellow or black, I decided to go with one of their historic hues, Rosso Fiorano. It doesn't really pop in the computer rendering below, but having seen the color in person, I can tell you that it's pretty sharp.
For the wheels, I went with a set of 20″ forged diamond polished wheels, and I stuck with the standard black calipers, as I wanted the wheel to be the star of the show.
Of course, I had to go with the exterior carbon fiber components, as it gives the car a little extra bling without being too over-the-top. And I went with the titanium exhaust pipes, because not only do they look better, but it delivers a more exotic exhaust note.
Inside, you can choose from eight different seats (I went with the Daytona seats, as I plan on daily driving this car), and a whopping 15 interior color choices (Charcoal seemed like a safe bet, though the Bordeaux kept calling my name). I skipped the carbon fiber interior upgrades, and went with a white rev counter.
The configurator didn't tell me how much my car would set me back, but with an MSRP of $363,730, I'm guessing I'm well into the $400K range. All I need to do now is win the Powerball so I can get one. 🙂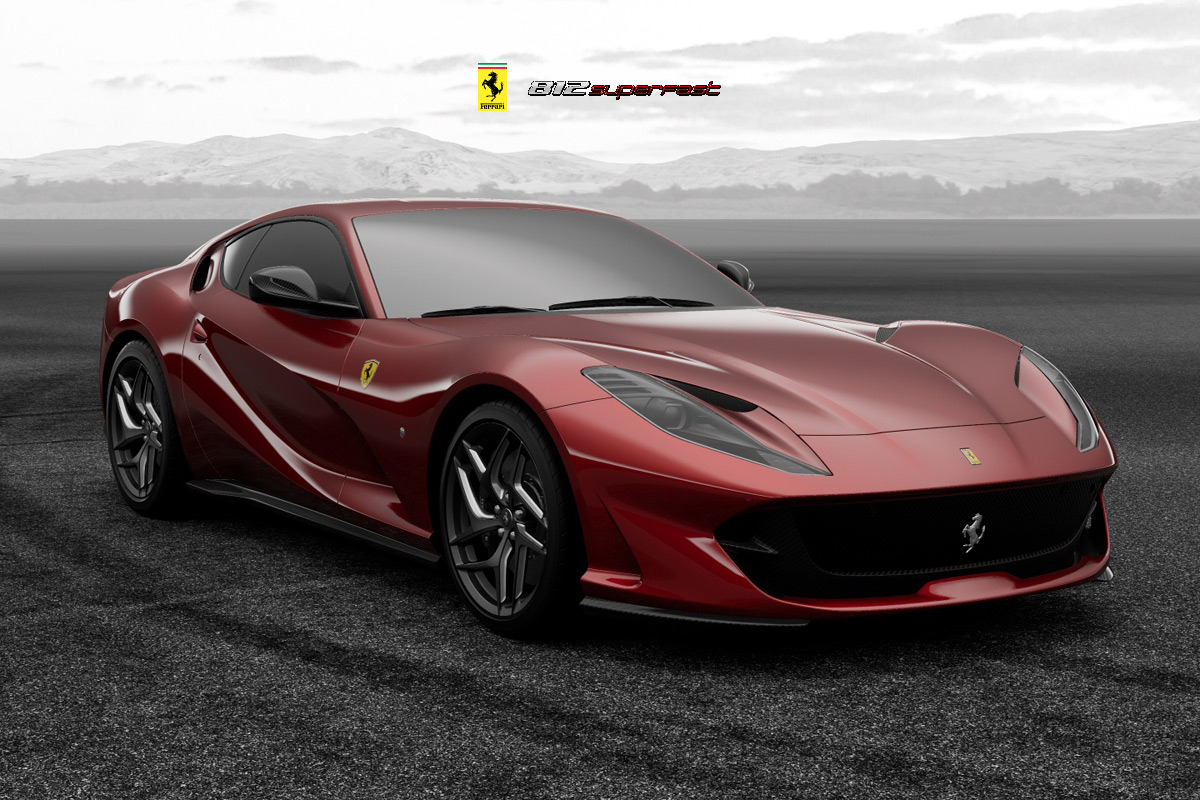 Now it's your turn. Tell us how you'd build your dream 812 Superfast!