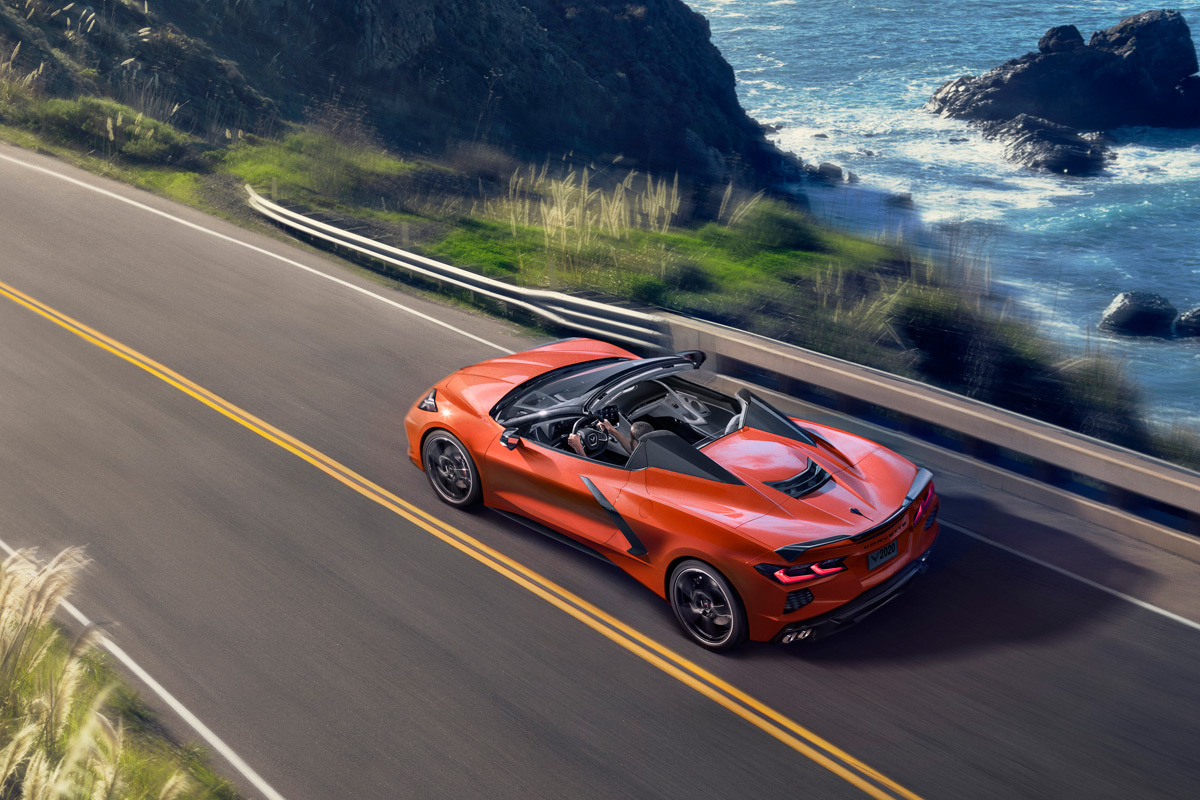 Back in July, Chevrolet introduced unveiled their highly-anticipated mid-engine Corvette C8, and for most people it was love at first sight. Couple that with the "under $60K" price tag, and it's no wonder that they sold out of their first-year allocation in record time.
Now, Chevrolet has taken things a step further by introducing a convertible version of the car, as open-air driving has always been a part of the Corvette's heritage. In fact, when the original Corvette debuted in 1953, it was available only as a convertible.
The only difference this time around? They're taking things up a notch, introducing the first hardtop convertible in Corvette history. As you can see, the folding hardtop provides a cleaner look compared to the previous soft-top designs, along with a quieter cabin and increased security.
Furthermore, the Corvette team engineered the hardtop to stow seamlessly into the body, maintaining the Stingray's impressive ability to store two sets of golf clubs in the trunk even with the top down. The convertible also keeps the coupe's front storage compartment.
"Our goal from the beginning was to make sure that owners didn't have to sacrifice functionality, performance or comfort when choosing the hardtop convertible," said Josh Holder, Corvette program engineering manager. "We managed to keep the same design theme as the coupe, as well as the exceptional storage capacity and track capability."
The two-piece top can be activated at speeds up to 30 mph and retract in as few as 16 seconds. It is powered by six electric motors — a Corvette first — and uses encoders for precise control. Switching to electric motors from hydraulic systems helps increase reliability. A body-colored roof is standard, while Carbon Flash metallic-painted nacelles and roof are optional.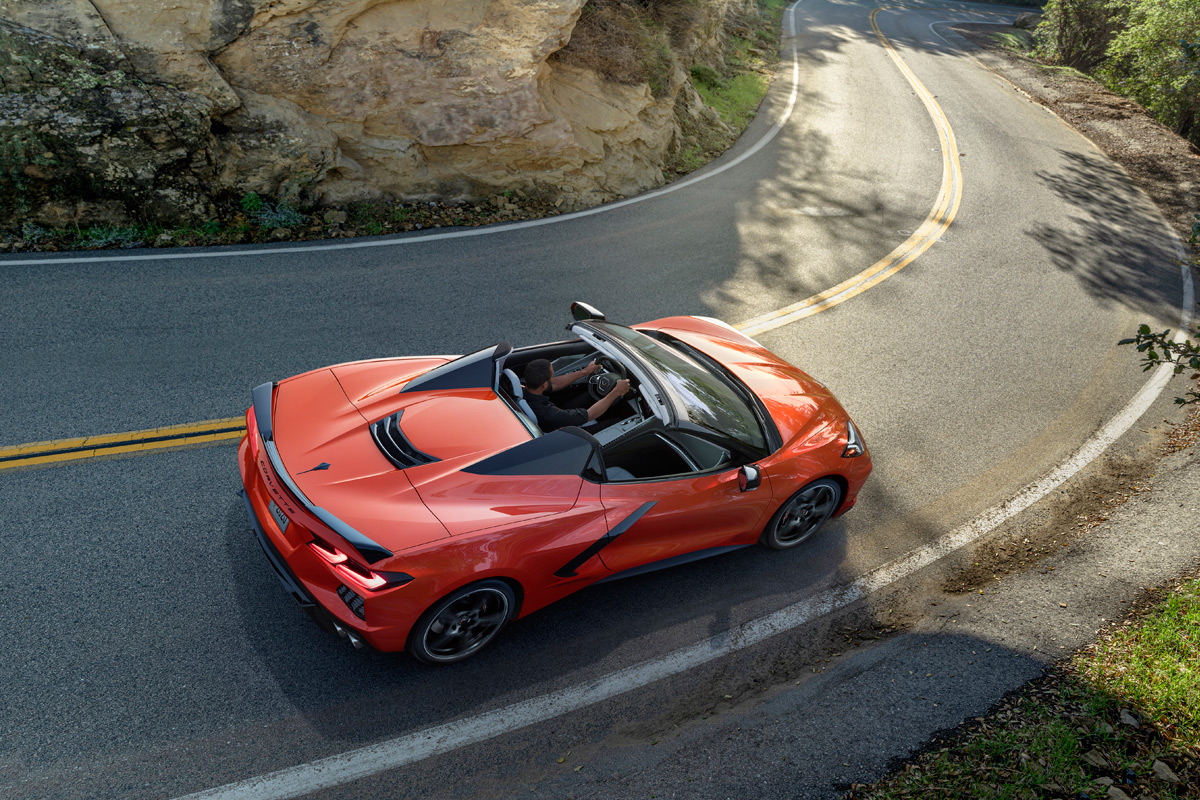 A divider glass window in the middle of the vehicle can be power adjusted with the top up or down. The glass has been optimized to reduce air recirculation and wind noise in the cabin for improved quietness. The roof system design, combined with the same rear spoiler used on the Stingray coupe's Z51 Performance Package, results in identical drag between the coupe and convertible with the top up.
Engineers tweaked the chassis for the convertible, with springs and dampers tuned specifically to provide nearly the same performance as the coupe, making the 2020 Stingray the most no-compromise Corvette convertible in history.
Best of all? The price. The 2020 Corvette Convertible will be priced only $7,500 more than the entry 1LT Stingray coupe. If you want one, head over to the Corvette visualizer to build and price one out for yourself.
What do you think of the 2020 Corvette Stingray Convertible?