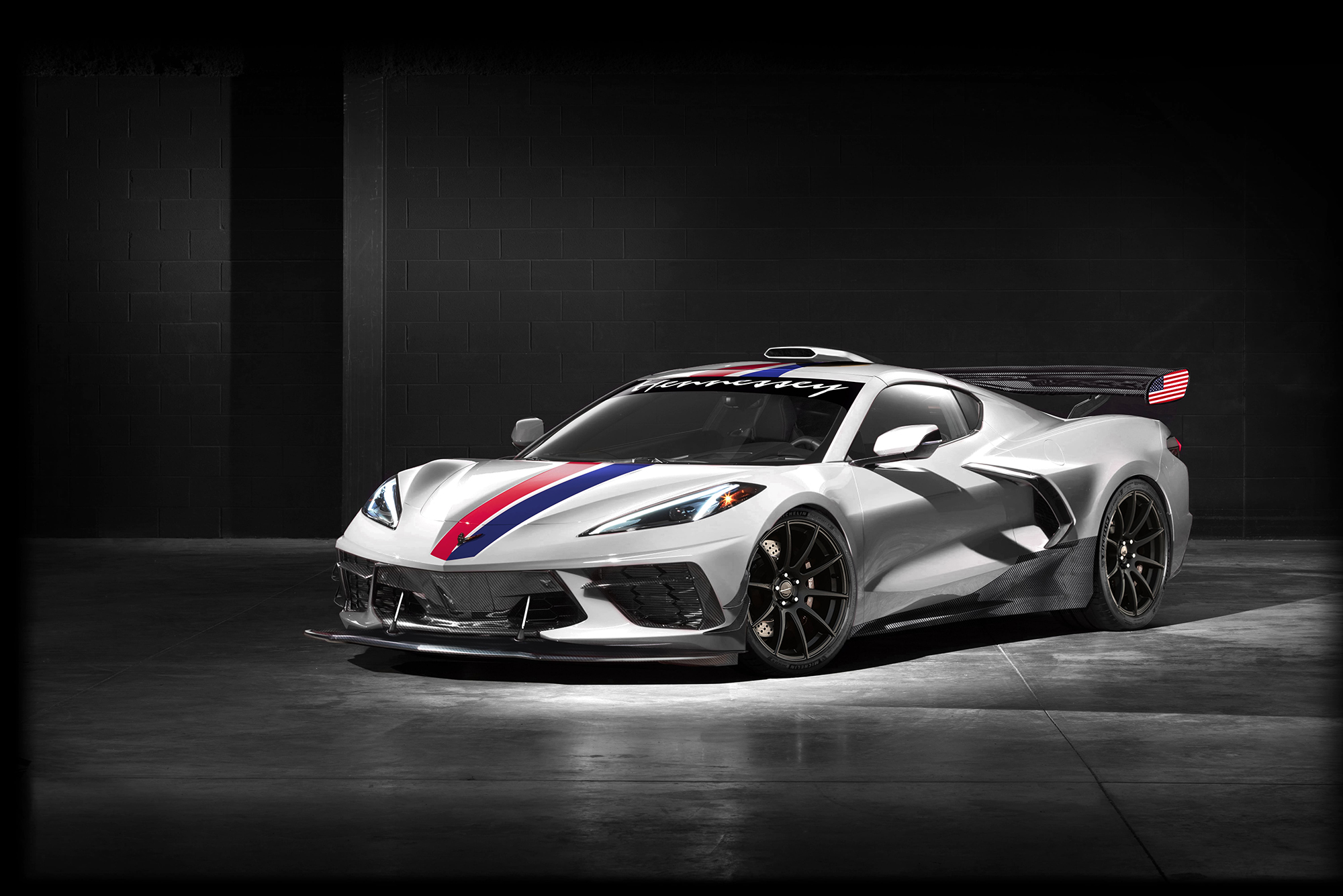 The folks at Hennessey Performance Engineering (HPE) can't seem to leave well enough alone, and this time they've got some seriously big plans for the 2020 C8 Corvette.
HPE will offer up to 1200 horsepower for the new mid-engine Corvette with a specially designed twin turbo system that will include a specially built LT2 V8 engine with upgraded engine internals including forged aluminum pistons (10.0:1 compression ratio) and forged steel connecting rods. The HPE1200 Twin Turbo C8 Corvette will also incorporate an upgraded and fortified factory dual clutch transmission.
The company also plans to offer its signature CarbonAero carbon fiber body upgrades including front splitter and airdam and rear carbon fiber wing. HPE also plans to offer a full Brembo brake system upgrade along with an adjustable Penske suspension as well as wheel and tire upgrades.
"We expect the new C8 Corvette to be an excellent platform from which our clients can further personalize their cars, which obviously includes adding more power and performance," said company founder and chief horsepower evangelist, John Hennessey. "Over the past several months we have had hundreds of inquiries from C8 buyers wanting to know what we will be offering for the new Corvette. Thus, we created an online questionnaire and have received over 250 completed forms and getting more every day. The customers are telling us what they want and big surprise – they want more power!"
HPE plans to initially offer a stainless-steel exhaust system upgrade for improved sound and a slight power increase. Hennessey will also offer a supercharger system upgrade for up to 700 horsepower and will begin offering this system once computer tuning becomes available for the new C8 engine platform.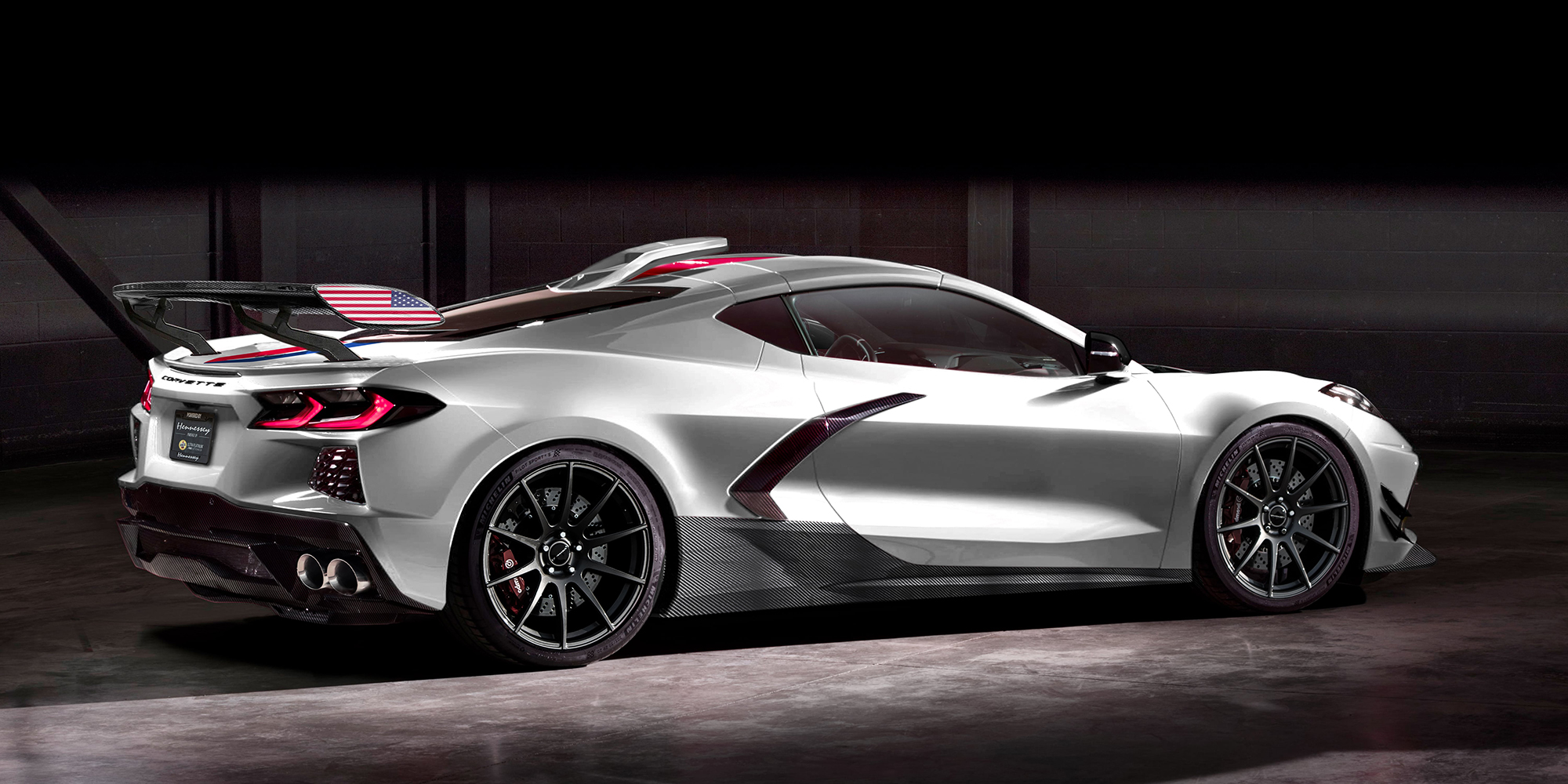 "We are very excited about the new C8 Corvette and have big plans for it. From mild to wild, we plan to offer a wide variety of track tested parts and upgrades that come with a warranty. We've modified over 500 C7 Corvettes since 2013 and expect to upgrade many more C8 Corvettes starting in 2020!," said Hennessey.
Pricing and availability have yet to be announced, but interested parties are being asked to fill out a Hennessey C8 questionnaire on the company's website.