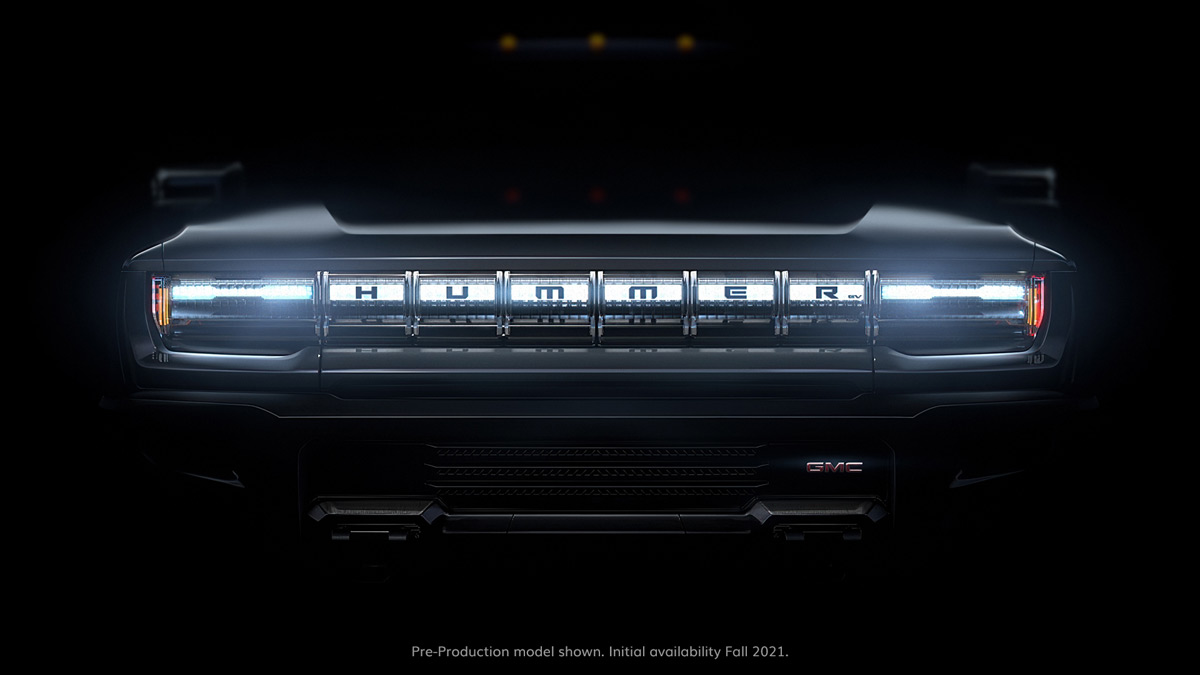 Back in February, GMC spent some serious money on a Super Bowl ad for the upcoming GMC Hummer EV, with LeBron James ushering in the "Quiet Revolution".
While the short teaser did not give us much in the way of details, what we did know was that GMC's first all-electric truck would feature 1,000 horsepower, 11,500 lb-ft of torque, and a 0-60 time of 3 seconds. Giddy up!
At the time, the GMC Hummer EV was scheduled to be revealed on May 20. But then the coronavirus pandemic hit, and those plans were quickly scrapped. But things are finally back on track, with GMC announcing that the Hummer EV will be revealed to the world on Tuesday, October 20, at which time customers can reserve one.
In a final teaser, GMC unveiled a video showing off the supertruck's industry-leading Crab Mode, which allows it to move diagonally (like a crab) thanks to its four-wheel steering capability. This functionality is tailor-made for off-roading customers.
This explains the odd Hummer EV crab logo that I saw floating around the web over the weekend. Still seems like an odd feature to hang your brand's badge on. But then again, this is the same company that is calling their new Encore GX an Alexa. 🤷‍♂️
You can find more information on the GMC Hummer EV here.