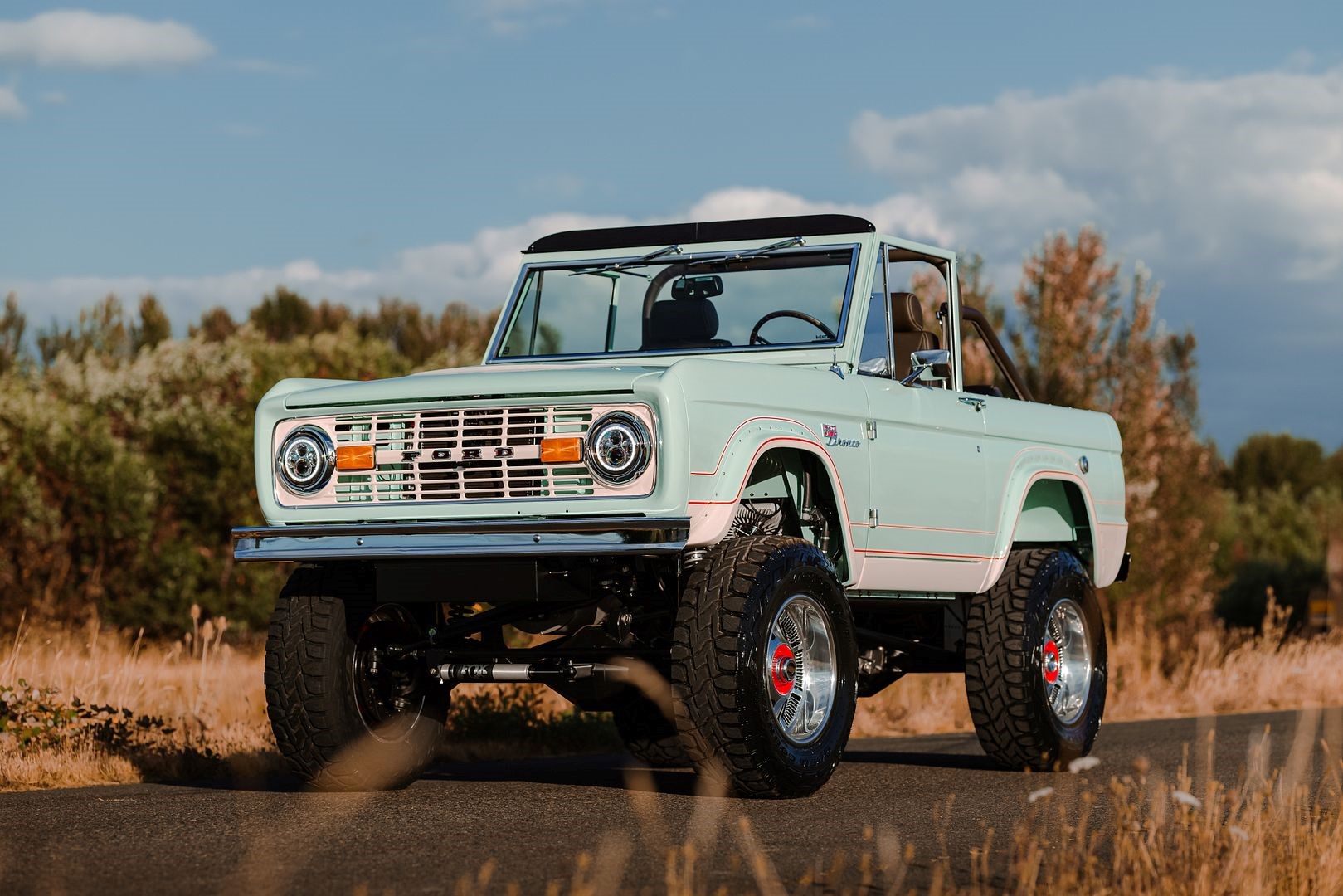 Gateway Bronco today introduced its next generation EV powertrain with the unveil of a premium LUXE-GT Electrified classic Ford Bronco. Introduced at The Quail event during Monterey Collector Car Week, Gateway Bronco's next generation electric powered classic Ford Bronco boasts an astounding 300+ miles of range while going from 0 to 60 mph in just 4.7 seconds. Demonstrating its commitment to both performance and ride quality, the SUV features a custom Electronic Ride Control suspension developed in partnership with JRi Shocks, which enables drivers to adjust their driving experience at the touch of a button.
"We founded Gateway Bronco five years ago to deliver a reimagined classic Ford Bronco delivering the innovations and reliability that enthusiasts desire," said Gateway Bronco CEO Seth Burgett. "While transforming over 100 classic Ford Broncos for customers since then, we've continually leveraged the best proven solutions based on our experience in fields ranging from military aircraft manufacturing to the R&D of medical device robotics. Gateway Bronco bridges the gap between big dreams and reality with high tech drivetrains, suspensions and the most luxurious materials available. This allows our customers to enjoy the aesthetics of a classic Ford Bronco with the comfort and reliability of a modern vehicle."
The Fuelie Electric and the LUXE-GT Electric Classic Ford Bronco offered by Gateway Bronco, uses a 540v EV drivetrain that delivers a driving style of the most powerful modern-day ICE V8. The Fuelie Electric starts at $260,000 with a 200-mile range while the LUXE-GT Electric starts at $380,000 with a 300-mile range. The lithium-ion drivetrain is a fully warranted system with up to a 7-year warranty.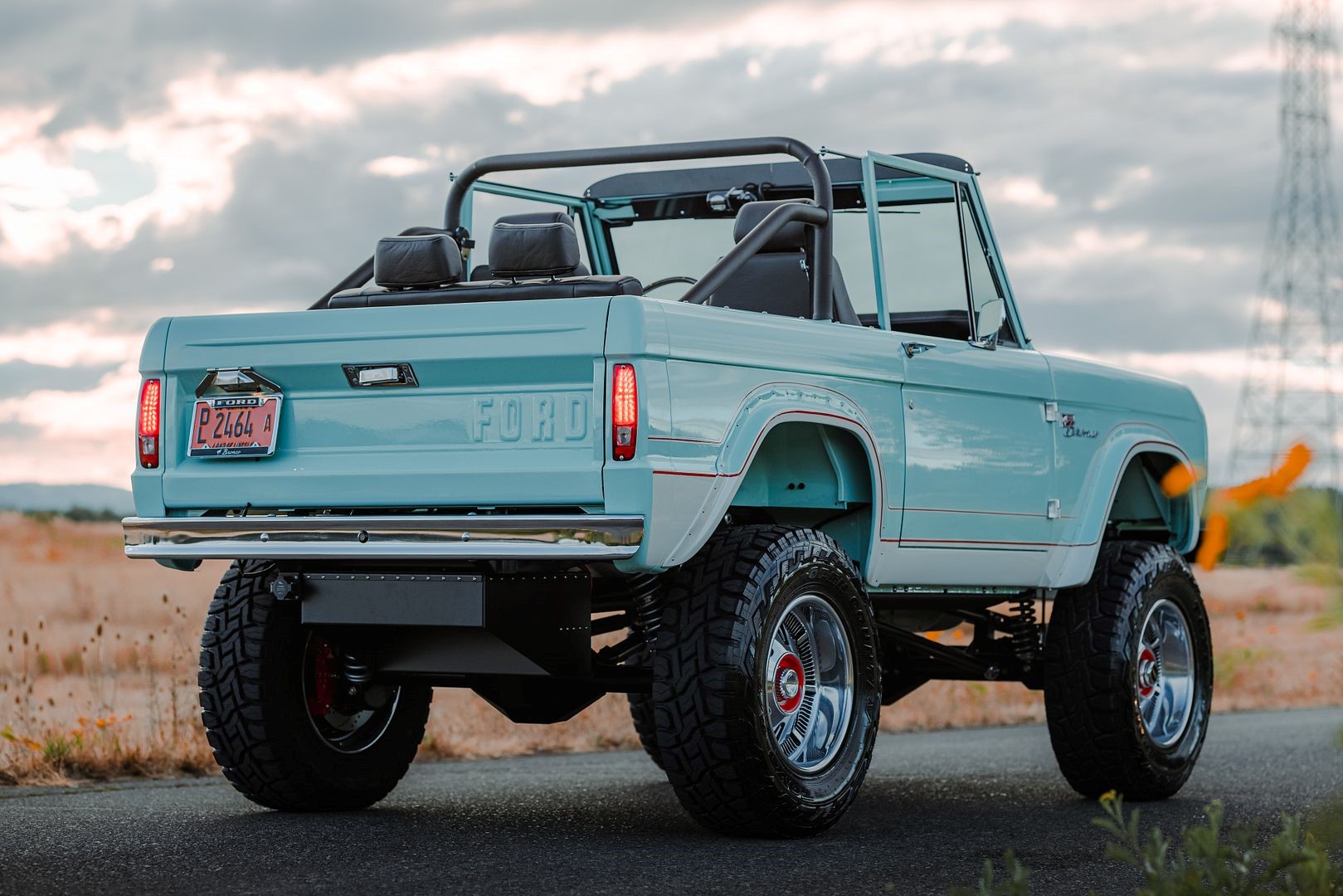 Gateway Bronco transforms first-gen Broncos into reliable vehicles with world-class capabilities. After performing an extensive due diligence with the possible partners, Gateway Bronco selected JRi Shocks as their primary partner to achieve a modern driving experience for the next generation of electric powered Broncos in their LUXE-GT Electric.
"In addition to offering an electric drivetrain as an alternative to our traditional internal combustion engine, our LUXE-GT Electric also features a custom and proprietary suspension developed by legendary shock innovator Jeff Ryan and motorsports legend and automotive industry pioneer, Ray Evernham," said Burgett. "Available as an option on our vehicles, it's the first time this racing technology has been integrated into a classic Bronco. We're honored to work with Jeff, Ray and their team of pioneers in the shock industry to create a modern driving experience in a vintage vehicle. Gateway clients will recognize the quality of these technology infused builds, which break new ground in the classic vehicle segment."
Built on an entirely new chassis, the 1972 Ford Bronco features:
Powerful 220 kW electric motor
Electronic Ride Control Suspension developed with JRi Shocks' proprietary JRide technology
JRi Shocks Electronically Adjustable Coilover Shocks (JRide) and Kincer Engineering chassis
Wilwood 4-Wheel Disc Brakes
18" Sport Wheels with Toyo 33 Inch Tires
Powder Coated Undercarriage
Focal Studio Sound System
Power Windows
Air Conditioning
Rear Backup Camera
Color Matched Custom Bimini Top
LED Lighting Package
Push Button Start
Custom Painted Ranger Stripes
Barn Wood Bed and Tailgate
Barn Wood Quarter Panels
Genuine Porsche leather Covered Dash, Seating and Console
4 Point Roll Bar with Baseball Stitch leather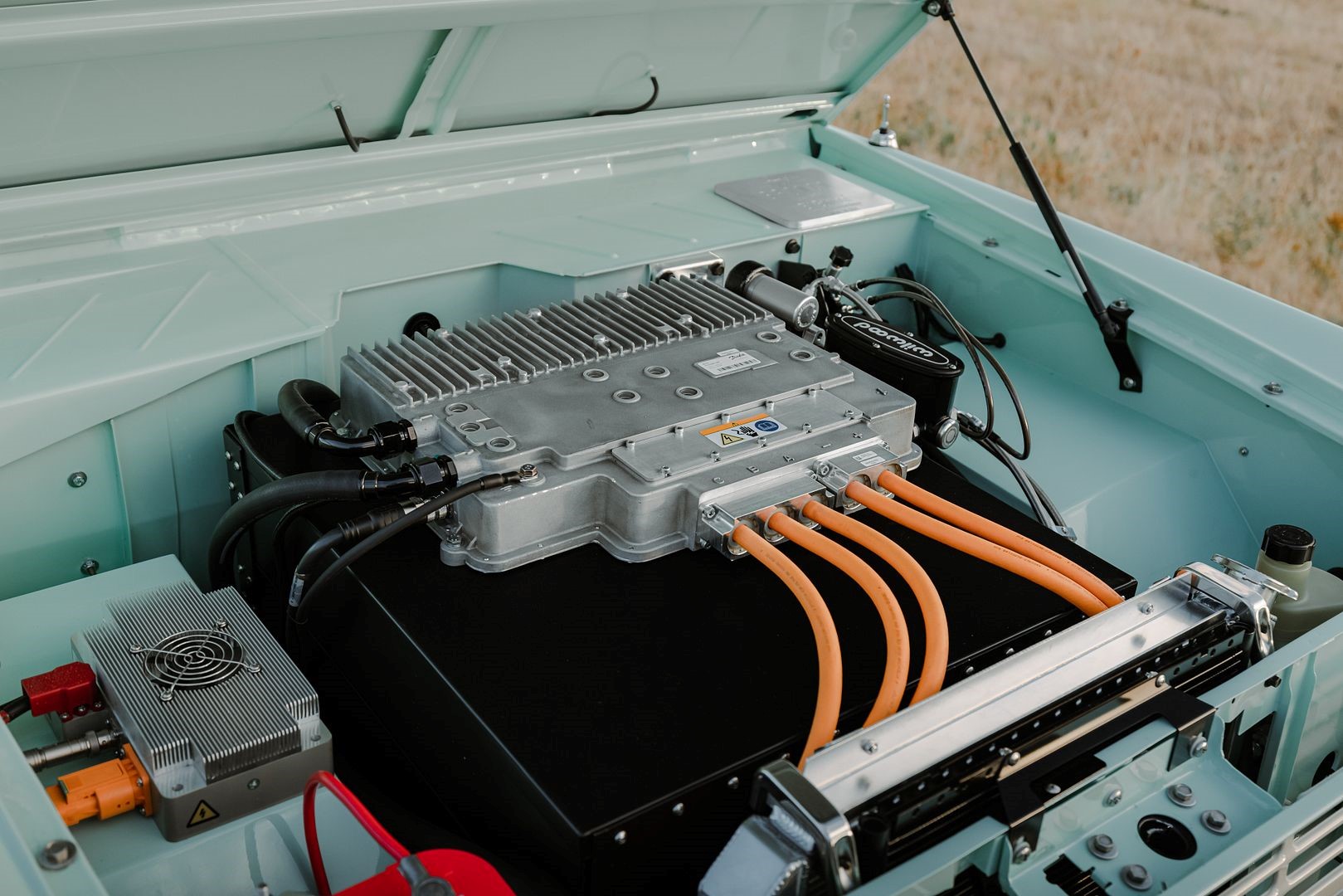 In its first year of production (1966), the four-wheel-drive Ford Bronco was powered by a six-cylinder engine that delivered 105 horsepower. A 200-hp V8 engine was introduced as an available upgrade in 1968. Gateway Bronco offers a full range of powertrains from the traditional Eco-boost 4 cylinder to the Generation 3 5.0L Ti-VCT "Coyote" V8, the 7.3L "Godzilla" Ford V8, a 200 mile Electric Bronco and the ultimate LUXE-GT Electric with a 300 mile range and 7 year warranty, allowing clients an opportunity to tailor their Bronco to their lifestyle.
"We're committed to pioneering new trails in this industry and our electrified first-gen Bronco demonstrates how to infuse the latest technologies into classic functional design," said Burgett. "We believe this electric resto-mod Ford Bronco will resonate with enthusiasts seeking an eco-friendly and low maintenance vehicle with the reliability and quality that are hallmarks of Gateway Bronco."
Gateway Bronco offers world-class reconditioned Ford Broncos and 100% reproduction Broncos licensed by Ford that boast contemporary motors, transmission, brakes and suspensions engineered to make the classic SUV perform similar to a modern vehicle.
Additional information about Gateway Bronco's re-imagined vehicles is available at gatewaybronco.com.