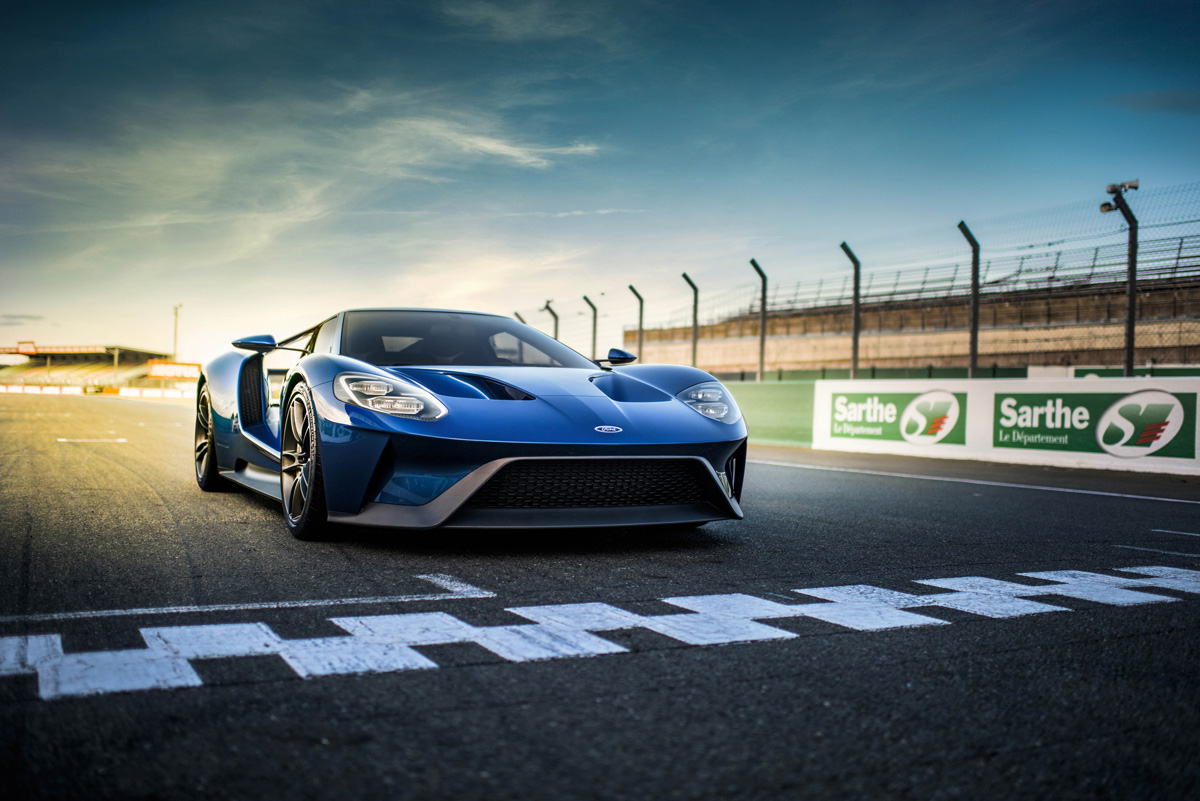 If you were one of the 6,000 people who missed out on the chance to buy the all-new Ford GT, you're in luck, because the automaker is extending production for an additional two years!
As you may recall, earlier this year Ford asked potential buyers to fill out an application for the right to buy the $450,000 carbon fiber supercar. The response exceeded expectations, with 6,500 people applying to claim a Ford GT of their very own. Of that, 500 people were hand-selected to buy the car.
Do the math, and you see the problem. So Ford Performance decided to extend production of the Ford GT for two more years, enabling another 500 customers to get their hands on the Ford GT:
"While we can't build enough Ford GTs for everyone who has applied, we are going to produce additional vehicles in an effort to satisfy more of our most loyal Ford ambassadors," says Dave Pericak, global director, Ford Performance. "We want to keep Ford GT exclusive, but at the same time we know how vital this customer is to our brand."
The additional production supports the recent decision by Ford Performance to race Ford GT in both IMSA and World Endurance Championship (WEC) series events for four years.
"Ford GT has racing in its blood," says Raj Nair, Ford executive vice president, product development, and chief technical officer. "The road car and race car will live on, side-by-side, for the next four years – providing ample opportunity to test and prove innovative new technologies both on and off the track."
We're glad that Ford has decided to extend production of the Ford GT for another two years, as there were more than a few ruffled feathers from applicants who didn't make the initial cut.