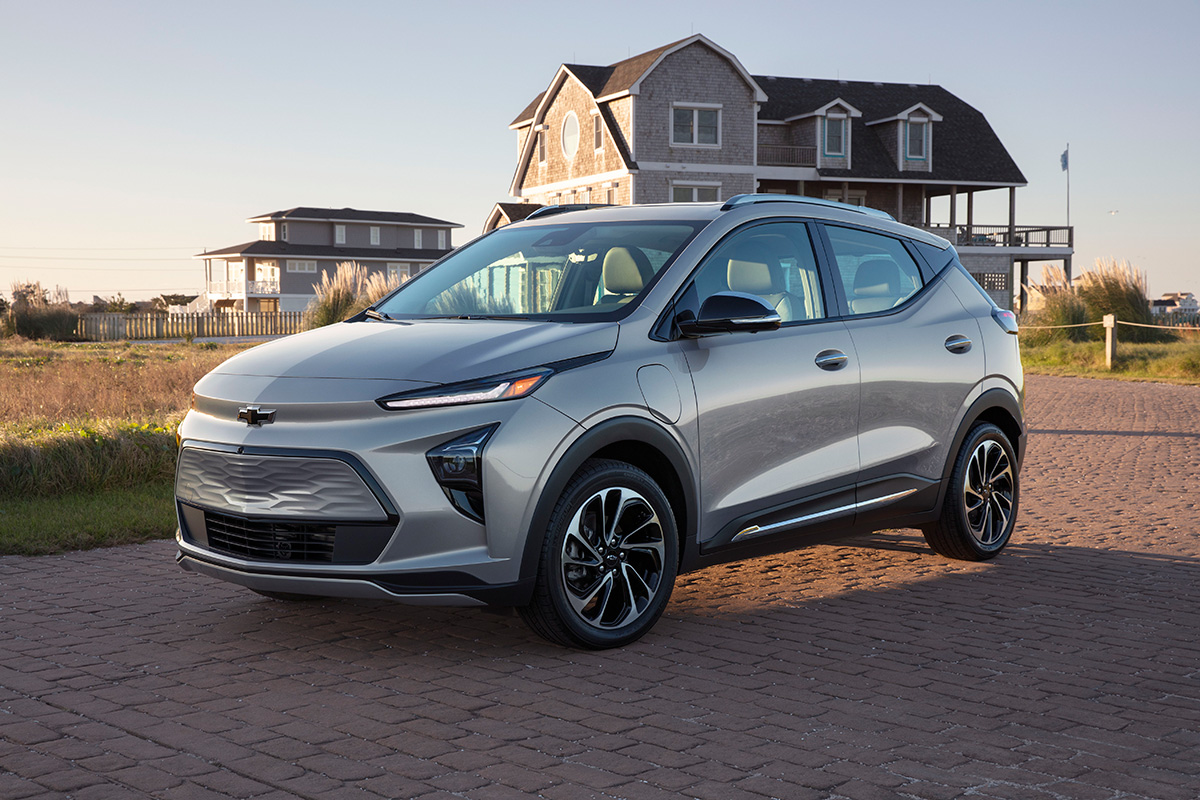 A few weeks ago, Chevrolet introduced the new 2022 Chevrolet Bolt EV, along with the all-new 2022 Chevrolet Bolt EUV, the latter which really caught our attention. While the Chevy Bolt has always been a solid little ride, with good performance, impressive range, and a low price, it hasn't exactly set any sales records, with only around 100,000 units sold since 2017.
Part of the problem is that it's a car, and many buyers are only interested in crossovers or SUVs for whatever reason. So to broaden its appeal, Chevrolet has introduced an SUV-ified version of it, which they're calling the Bolt EUV (Electric Utility Vehicle). It's a clever name, and its only a matter of time before other EV makers steal this "EUV" moniker as well.
A lot of people (myself included) were a little confused about the differences between the Bolt EV and Bolt EUV, so let me help break it down for you. While the two vehicles look similar and share an architecture, their designs are unique, with the Bolt EUV offering a rugged, muscular design befitting an SUV. In fact, no exterior sheet metal parts are shared between the two cars.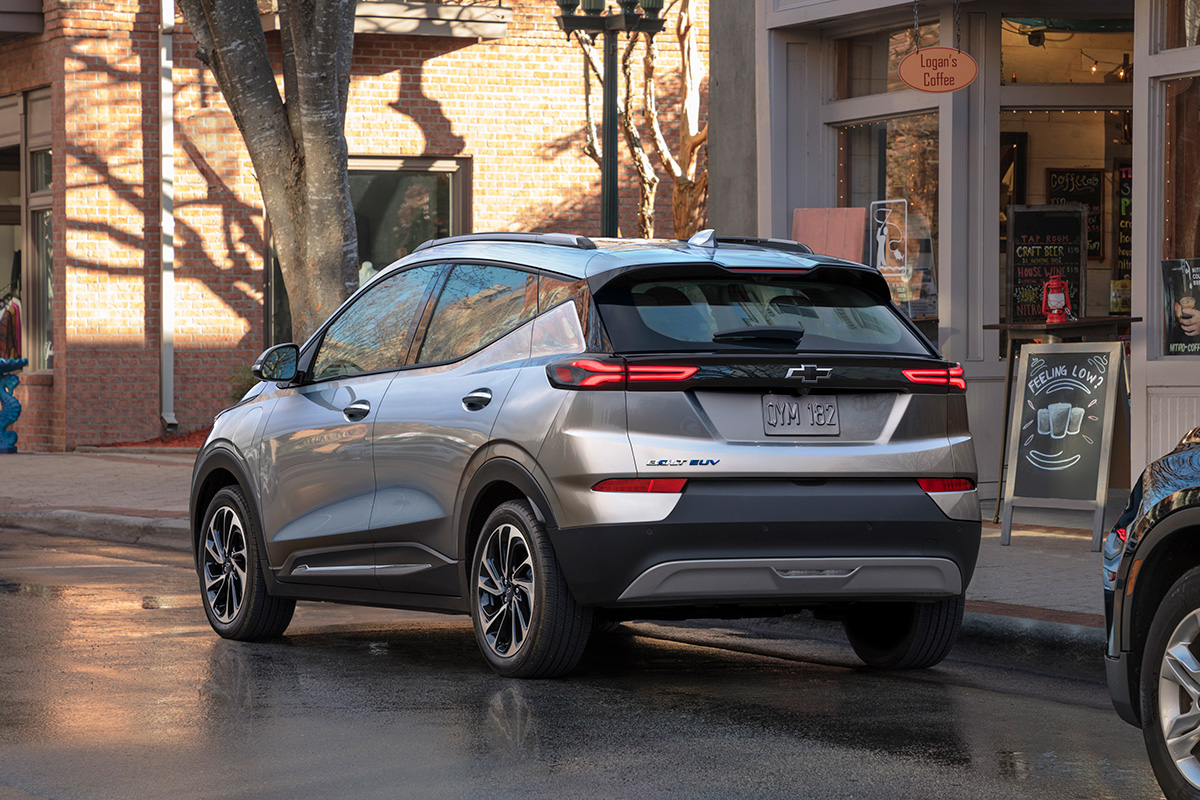 Visually, the Bolt EUV stands apart thanks to its unique front-end, with a sculpted grille (still on the fence about this) and signature lighting. Additional Chevy SUV styling cues on the Bolt EUV include a center crease line that runs from the front fascia through the hood and seamless horizontal body lines that give a sense of motion even when the car is standing still. Standard roof rails also reinforce the SUV aesthetic, though it's unclear if they're functional.
But it's not just aesthetics. The Bolt EUV is actually six-inches longer than the regular Bolt EV, with rear passengers enjoying an extra three-inches of legroom. It's also ever so slightly taller and wider, helping to bring the whole look together and delivering SUV-like proportion that today's buyers are looking for. The trade off is a slight drop in range (250 miles vs 259 miles on a full charge), and a $2,000 price bump.
That said, it's important to note that this isn't an SUV in the true sense of the word. It does not have all-wheel drive (it's front-wheel drive), it's only 0.2 inches higher than the Bolt EV, and as such it's definitely not equipped to go off-roading in.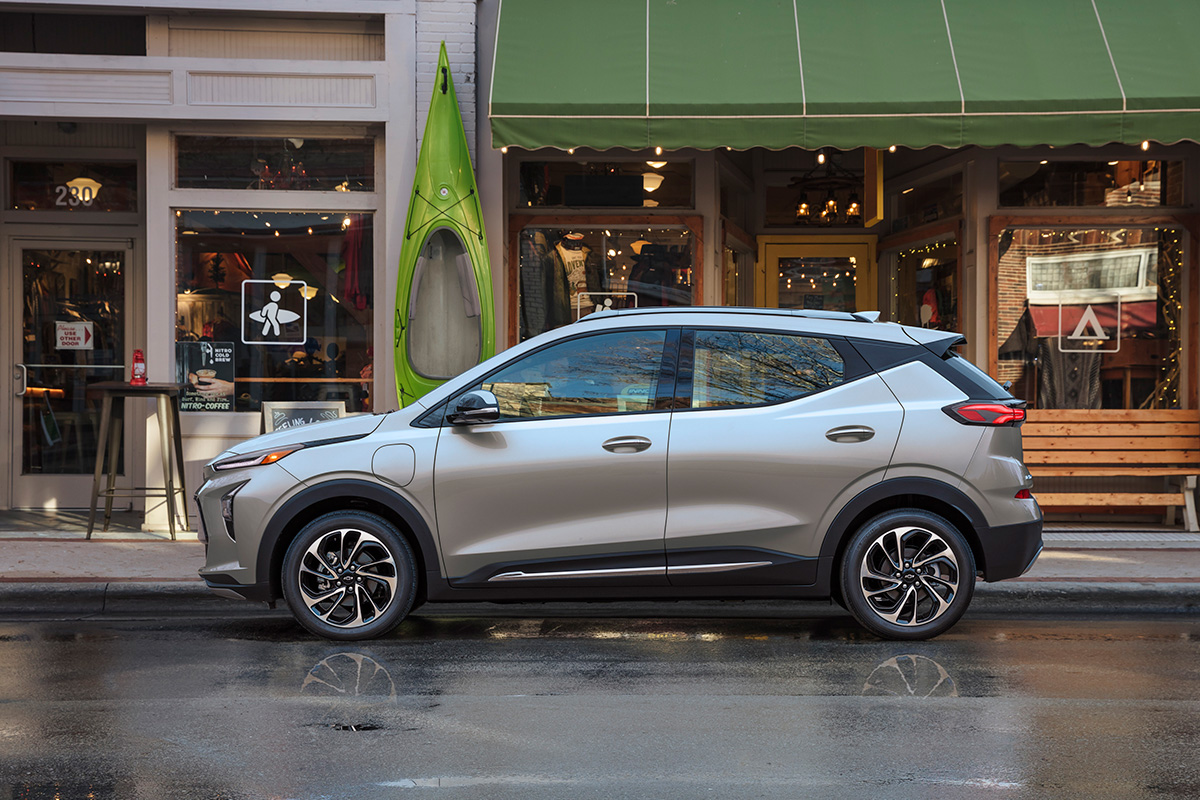 Last week, I got a chance to spend a few hours behind the wheel of the all-new 2022 Chevrolet Bolt EUV, and it gave me a newfound appreciation for the Bolt, with huge improvements over the outgoing model that I drove years ago. Chevrolet clearly did their homework, and it shows.
When you look at the Bolt EUV, "fun" probably isn't the first word to pop into your head. But it is a peppy little ride, with a single-motor drive unit that delivers 200 hp and 266 lb-ft of near-instant torque, which is more than enough power to get this 3,679 pounds car moving. While Chevrolet hasn't provided performance numbers, the car feels pretty quick from a dead stop, and mid-range torque while driving is on another level.
Click here to read my driving impressions of the new 2022 Chevrolet Bolt EUV.