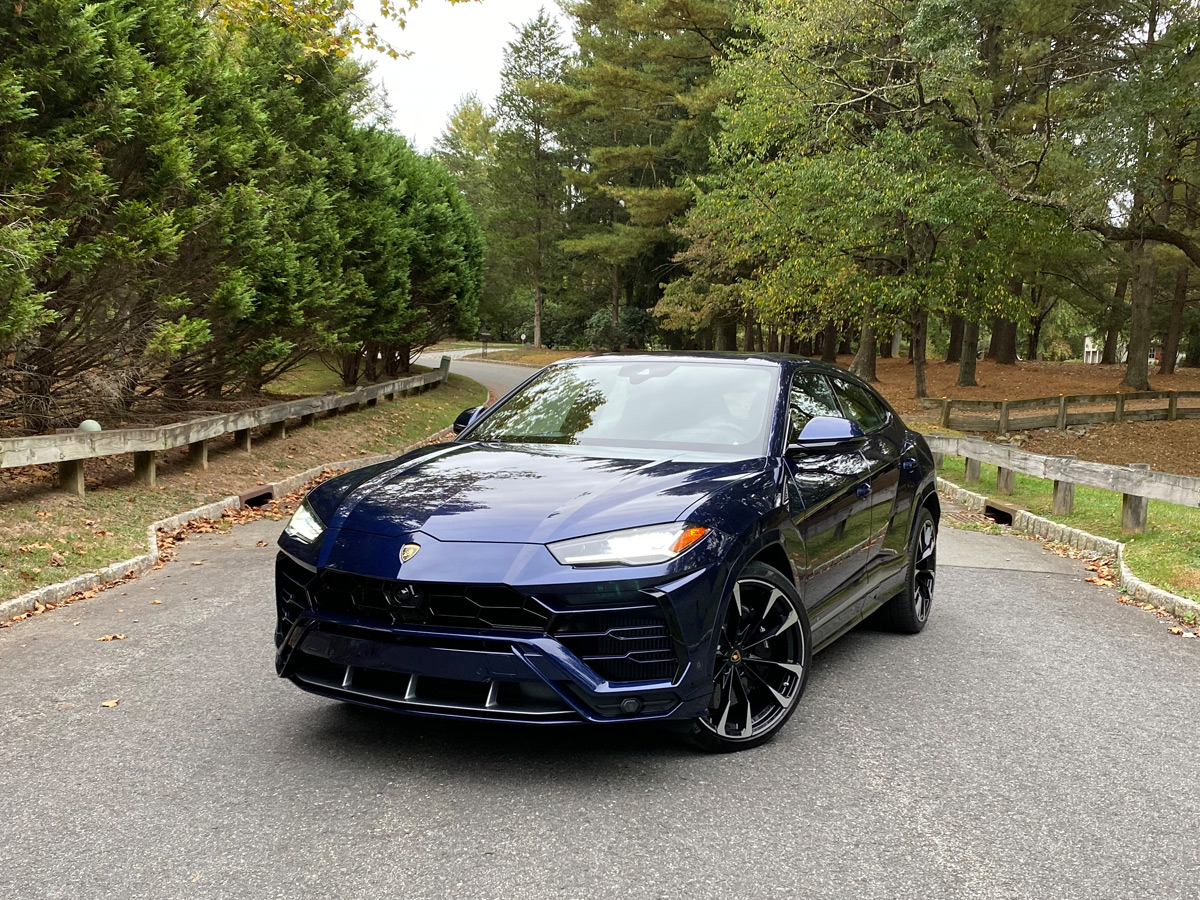 When Lamborghini unveiled their performance SUV, the Lamborghini Urus, we were honestly more than a little skeptical, as the premise of a "Super Sports Utility Vehicle" that could blend supercar performance with crossover practicality seemed like an oxymoron. But after spending a day behind the wheel of this fire-breathing SUV, I've completely changed my tune.
The best way I can describe the Urus is that it's a Huracán on steroids, with seating for five (or four, depending on how you option it). It's brutally fast, powered by a 4.0-liter twin-turbo V-8 that delivers an insane 641 horsepower and 627 lb-ft of torque. This raging bull races from 0-60 in about 3.5 seconds, pinning you against your seat as it defies the laws of physics.
Naturally, we had to test out these claims for ourselves.. So we found a private road, activated Launch Control, let go of the brakes, and held on for dear life as this massive SUVr accelerated like a cruise missile, reaching "go directly to jail" speeds in mere seconds. Thankfully, those carbon ceramic brakes slow you down in a hurry. I'm not gonna lie, I was grinning from ear to ear!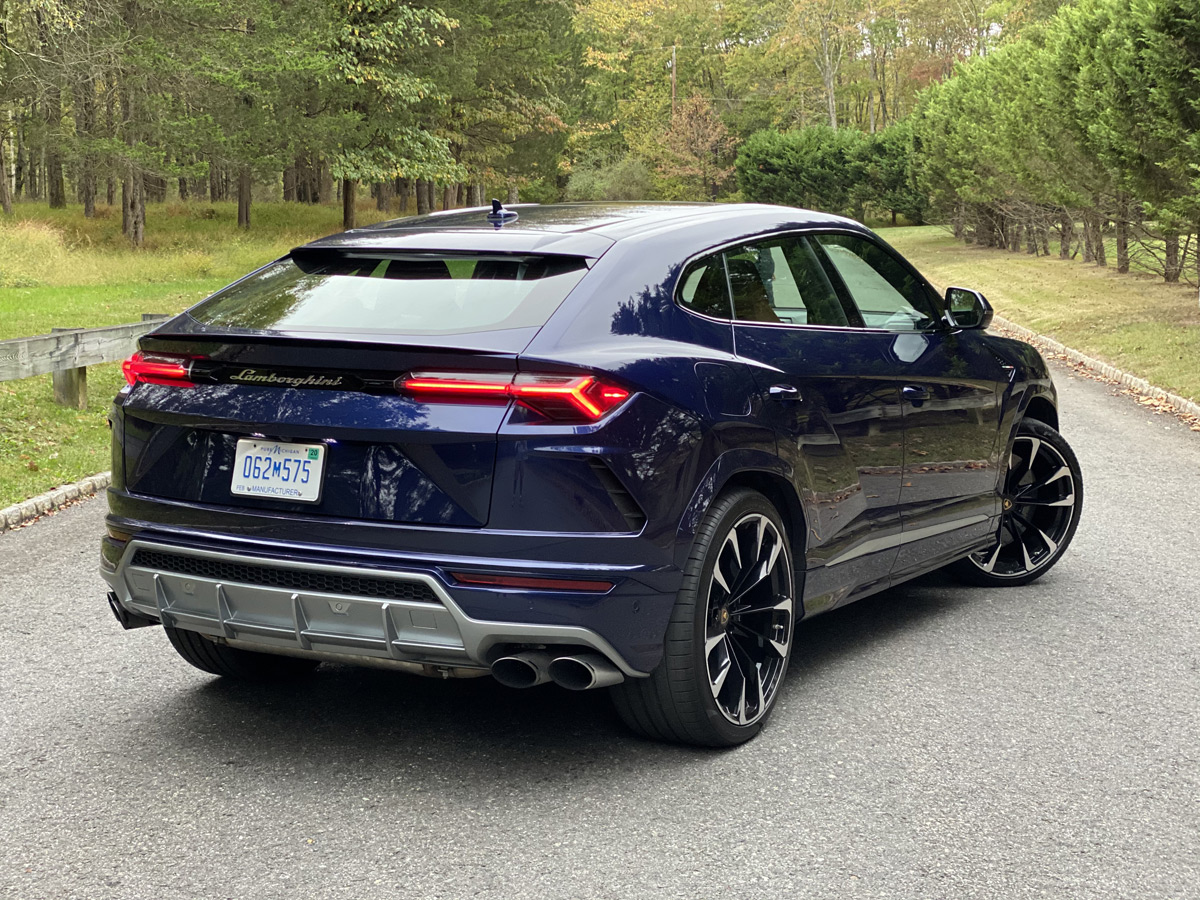 It might not have the Huracán's V-10 or the Aventador's V-12, but the Urus's V-8 sounds absolutely menacing in it's own right, especially in Corsa mode, the exhaust note turning heads wherever we went. It sounds like a proper Lamborghini, and the sounds it makes when it races up to redline is enough to give you goosebumps.
So they have got the performance down, along with that distinct Italian sound. But what about its looks? I think it looks like a Lamborghini through and through.. just bigger. The silhouette is similar to the BMW X6 and Audi Q8, but the similarities end there. There are plenty of styling cues and angular body lines that let you know that this is no ordinary SUV.
The Urus's interior is equally exciting, feeling like you've stepped into a fighter jet, with its aviation-style controls to toggle between the different driving modes, and even a start button under a red flip cover. Are you firing up the car or launching a missile at some bad guys? The rest of the interior is pure Lamborghini, with plenty of high-end leather, microsuede, and carbon fiber.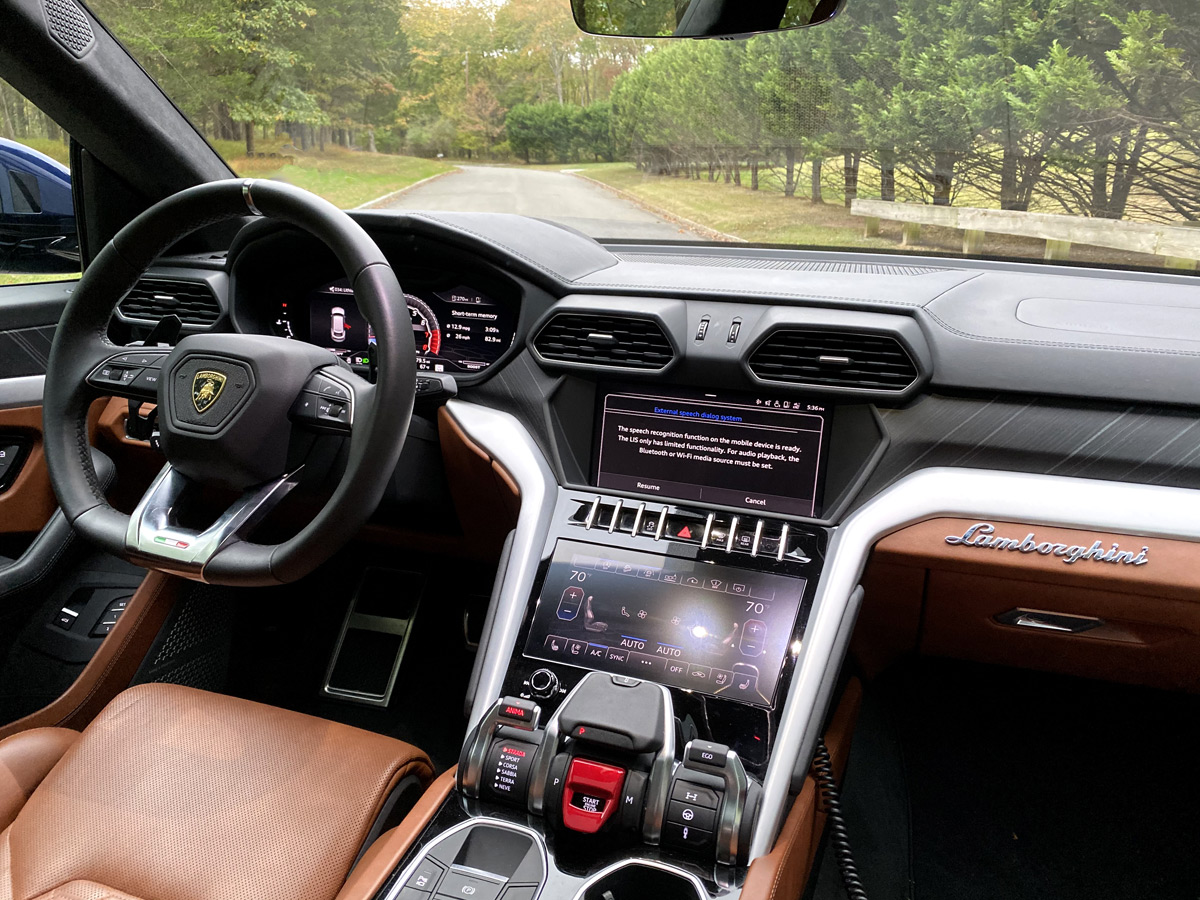 Around town, the Lamborghini Urus can be as docile or as angry as you desire, depending on which of the six drive modes (Strada, Sport, Corsa, Sabbia, Terra, Neve) you choose. In Strada (street) mode, the exhaust quiets down, and the suspension eases up. It's great if you're doing some highway miles and want to relax.
If you're hitting the twisties, Sport mode firms things up the suspension, drops the ride height, and dials up the excitement a bit, while Corsa (track) mode is best suited for the race track, as it turns the Urus into a rabid animal, the ride as firm as it gets, the exhaust screaming, and the eight-speed automatic transmission ripping off shifts lightning fast.
Perhaps most impressive though is how well this portly 4,850 lbs SUV handles. There's absolutely NO body roll when diving into turns, with the air suspension keeping the Urus flat and steady. The truck has grip like you wouldn't believe, thanks to those meaty 285/35R-23 front and 325/30R-23 Pirelli P Zero rear tires. I'm sure there's a point where the grip gives out, but I didn't find it.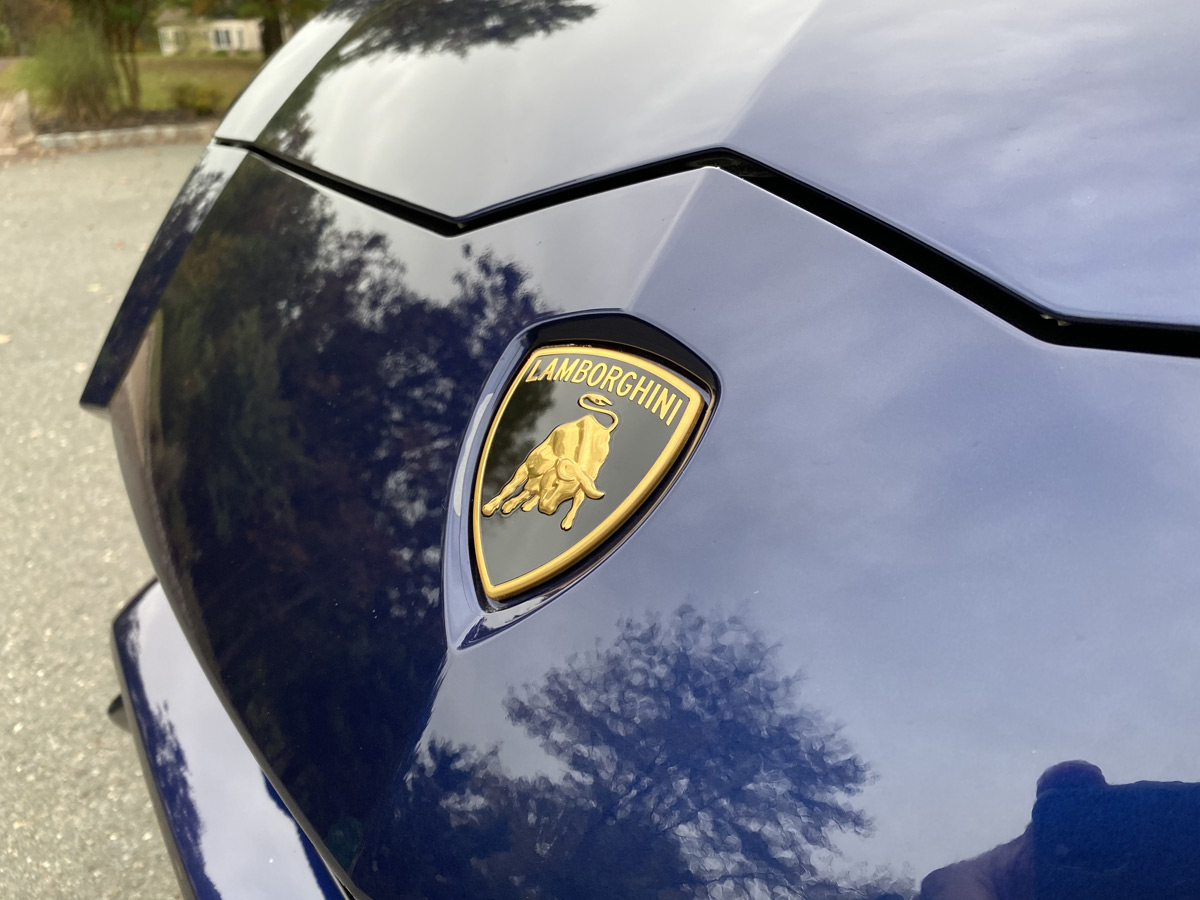 It's funny, I always dreamed of owning a Lamborghini some day, and I figured that when I hit it big, I would buy a brightly-colored Huracán that screamed "look at me". But after spending a day with the Urus, I'm having second thoughts. Sure, the Huracán is an absolute blast in the right conditions. But you're not going to make one your daily driver.
The Lamborghini Urus, on the other hand, can handle any situation that comes its way, from bad weather to congested freeways to… speed bumps. Versatility is what the Urus is all about. It can cruise on the highway, rip through some canyon roads, go off-roading, tow over 7,000 pounds, while seating up to five people.
While many people questioned Lamborghini's decision to release an SUV, I think they knocked it out of the park. It looks the part, sounds the part, and drives the part. The 2019 Lamborghini Urus is a fire-breathing SUV that's worthy of the Raging Bull insignia.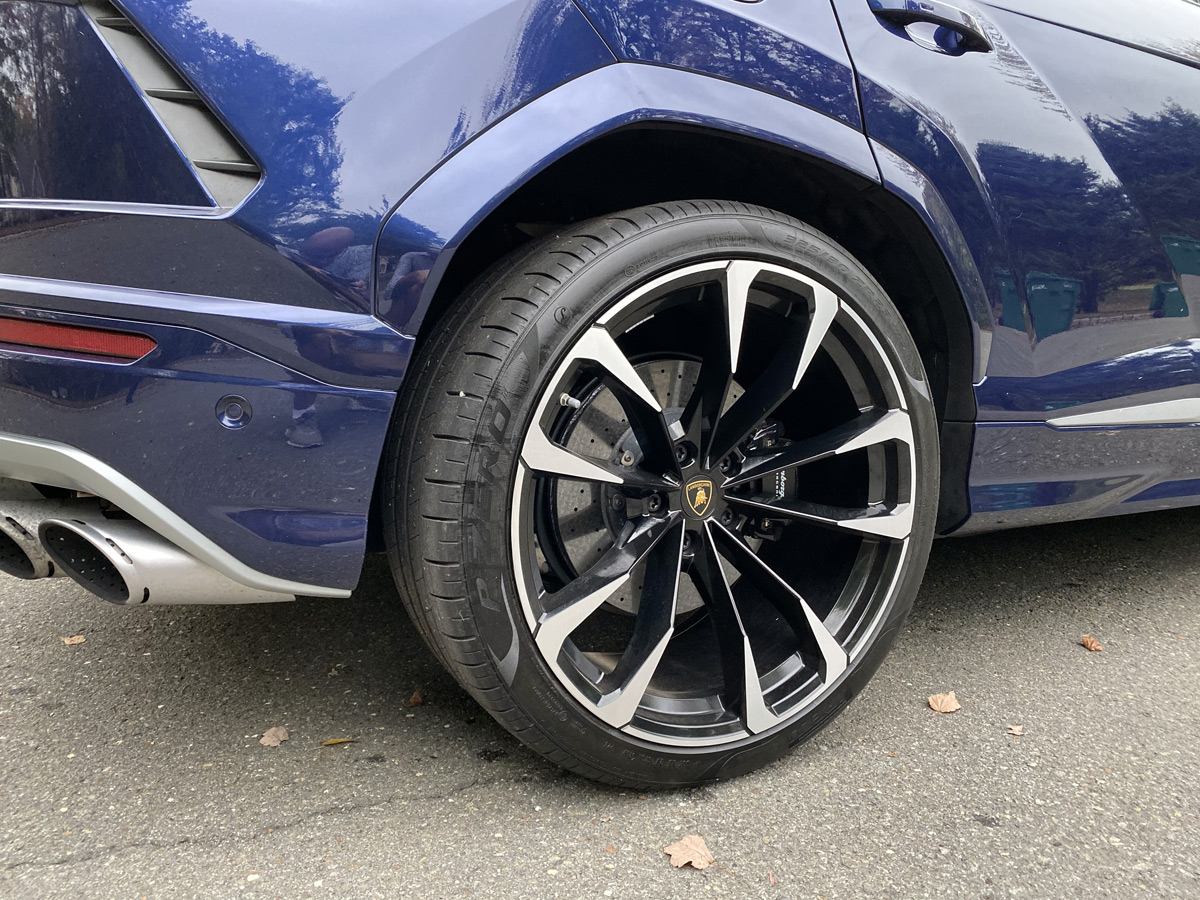 2019 Lamborghini Urus:
Base Price: $200,000
As-Tested Price: $244,605
For more information: https://www.lamborghini.com/urus