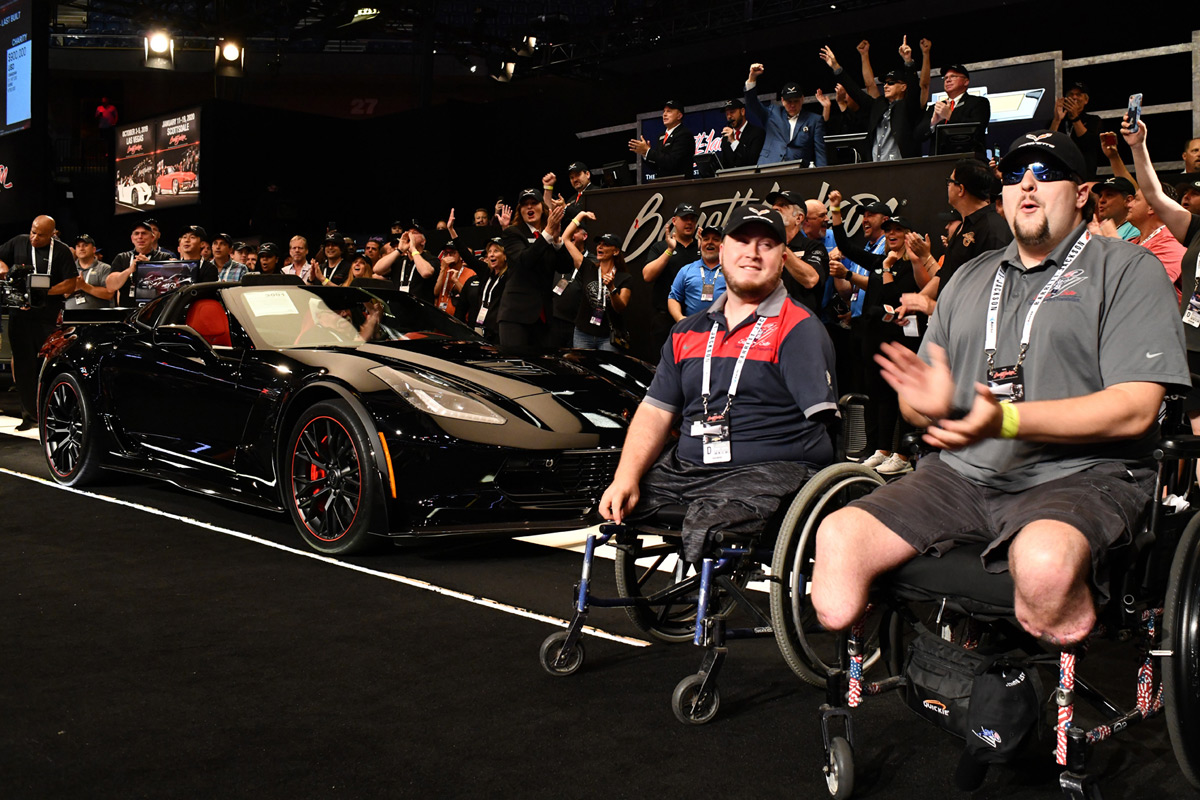 The atmosphere was electric at the Barrett-Jackson Northeast Auction as bidding began on the very last front engine Corvette ever to be produced, after a glorious 66-year history as "America's Sports Car."
The 650 horsepower C7 generation Chevrolet Corvette Z06 was expected to command a price well over seven figures after the first C7 production model received a high bid of $1 million at auction in 2015. Yet after the auction began in Connecticut, the intensity of the competition for this American icon caused bidding to climb past $2 million.
After nerves-of-steel bidding against another determined Corvette collector, when the final hammer dropped, Dan Snyder, CEO of digital media company inLighten and founder of Dan Snyder Motorsports, emerged victorious with his winning, record-setting bid of $2.7 million to benefit the Stephen Siller Tunnel to Towers Foundation, which builds mortgage-free and accessible homes for catastrophically injured service members, as well as pay off the mortgages of families of first responders killed in the line of duty.
"This is going to vibrate across America. This donation will build at least 5 homes for our catastrophically-injured veterans to give them their independence and a better quality of life," said Frank Siller, chairman and CEO of the Stephen Siller Foundation. "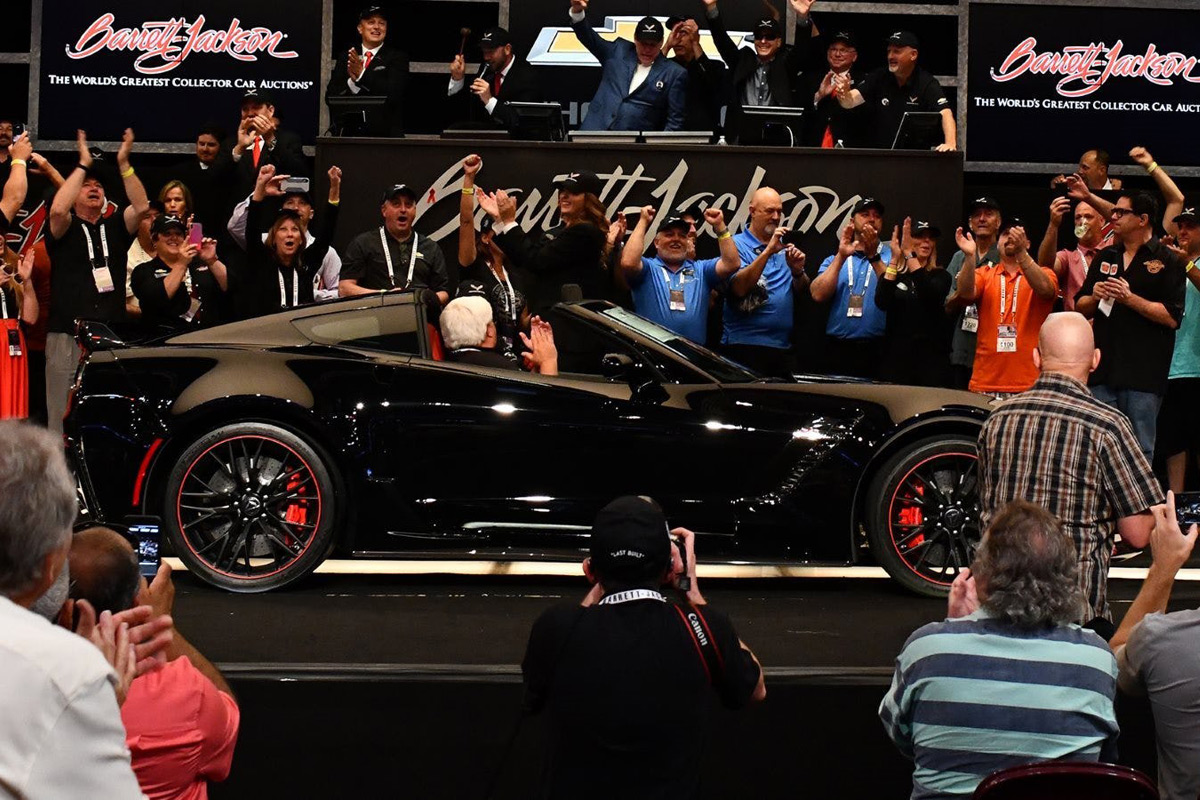 When asked about his new acquisition, Snyder exclaimed, "It's exhilarating to win and a privilege to have the responsibility of caring for these historic vehicles that I believe are an important part of America's heritage. To me, they exemplify American craftsmanship, engineering excellence and manufacturing prowess."
Snyder added, "I'm proud to support those individuals who have selflessly sacrificed to serve our nation and protect their neighbors and communities. It's something that's very special to be a part of."
Photo credit: Business Wire