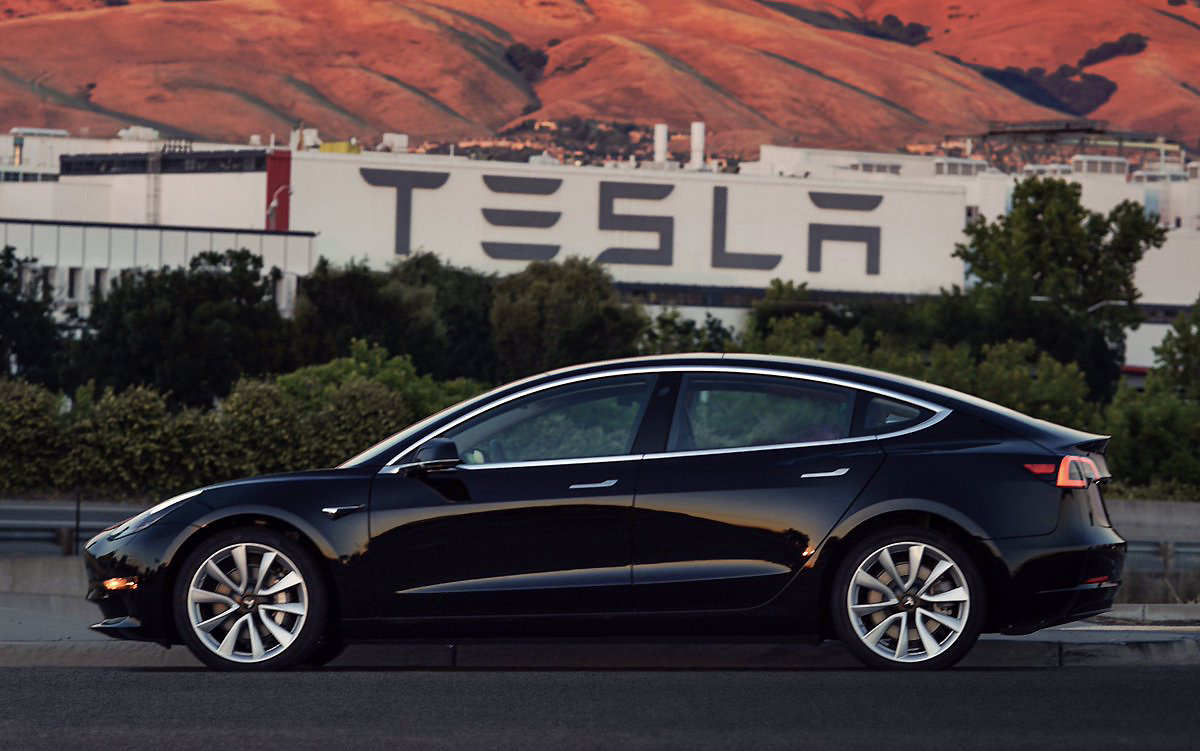 Elon Musk took to Twitter early this morning to show off the first production Tesla Model 3, which looks pretty much like the concept that was revealed early last year.
Many naysayers believed that the Model 3 would suffer from endless delays, but Musk claims that there will be an official "handover party" on July 28th for 30 early customers, followed by around 100 Model 3 deliveries in August, and around 1,500 more deliveries in September, with hopes of reaching 20,000 deliveries of the car per month starting in December.
That's an ambitious goal for sure, but if anyone's able to pull off the impossible, it's Musk. That's bad news for GM, who beat Tesla to market with their Chevy Bolt EV, which boasts a similar range and price point. But the Tesla is better looking, and with the capability of Level 5 autonomous driving, not to mention access to Tesla's supercharger network, it's not even a fair fight.
It should be interesting to see if they hit their goal and deliver those first Model 3's at the end of the month!