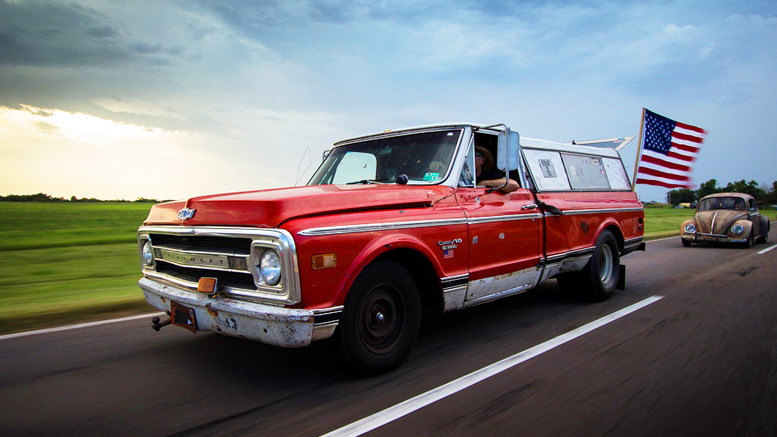 While there's no question that most of the "races" we see on Discovery's Street Outlaws are staged, the cars themselves are the real deal, and contrary to popular believe, they weren't just built for the show.
Don't believe me? Check out this video of the Farmtruck from 2002, which shows the orange Chevy just after it was fitted with a 502 and nitrous and ready to hit the streets. We also get a peek at one-and-a-half-year-old Louise!
It's pretty amazing that these guys have been out there racing on the streets for this long, well before Street Outlaws was even a thought!
Want even more Farmtruck? Then check out this awesome GreenLigh Farmtruck diecast.