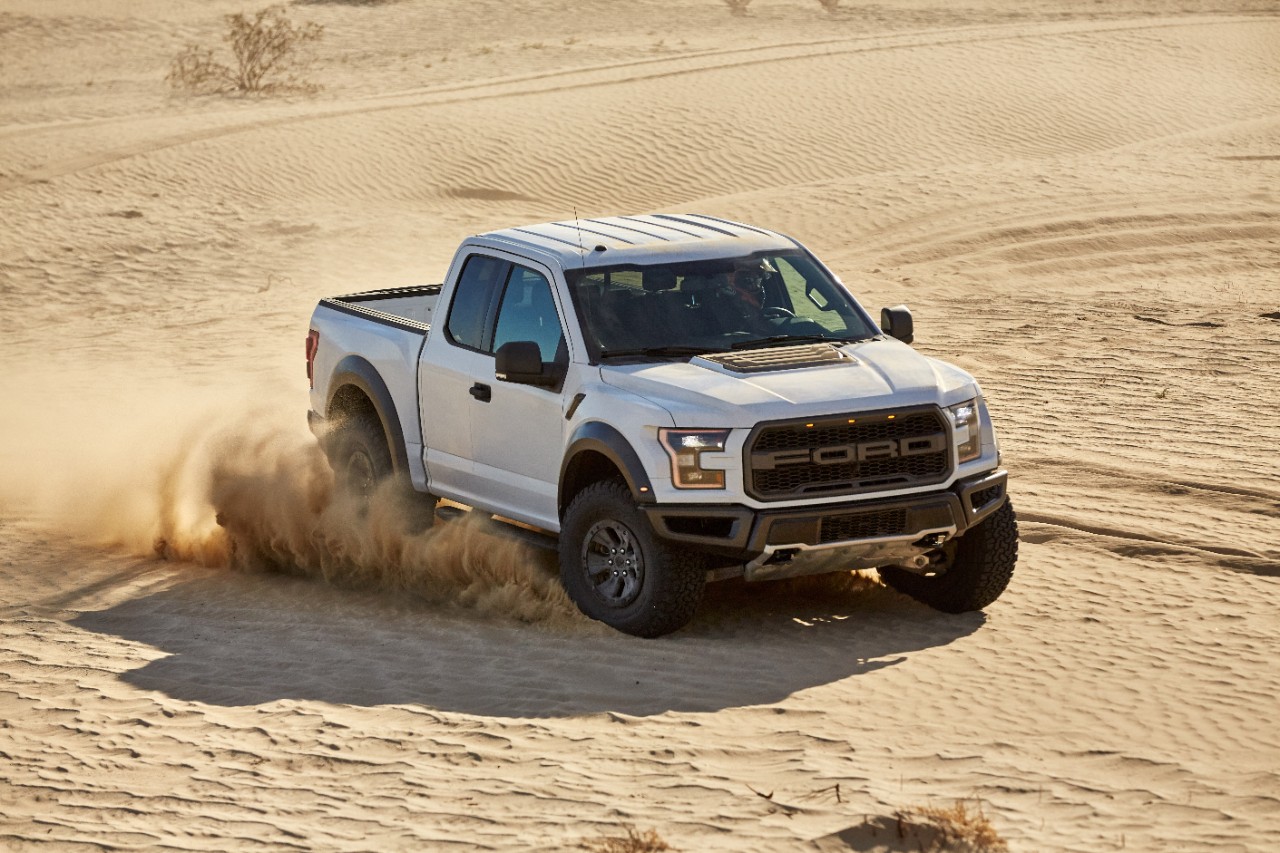 The all-new Ford F-150 Raptor features six terrain modes designed to handle the most demanding terrains. From off-road rock crawling and desert running to on-road sport mode, Raptor is ready for any type of driving.
Here's a breakdown of each mode:
Normal: For everyday on-road driving duties, normal mode is a perfect balance of excitement, comfort and convenience.
Sport: Mountain passes are no longer just for Mustang, thanks to Raptor sport mode. For spirited on-road driving, sport mode increases throttle response and provides a sportier steering feel – along with quicker shifting. The transmission holds gears longer to keep you in the power band.
Weather: When road conditions are less than ideal, weather mode will inspire confidence without compromising driving pleasure. Weather mode automatically engages 4 Auto. AdvanceTrac, throttle response and the shift schedule are optimized for greater confidence in slippery conditions.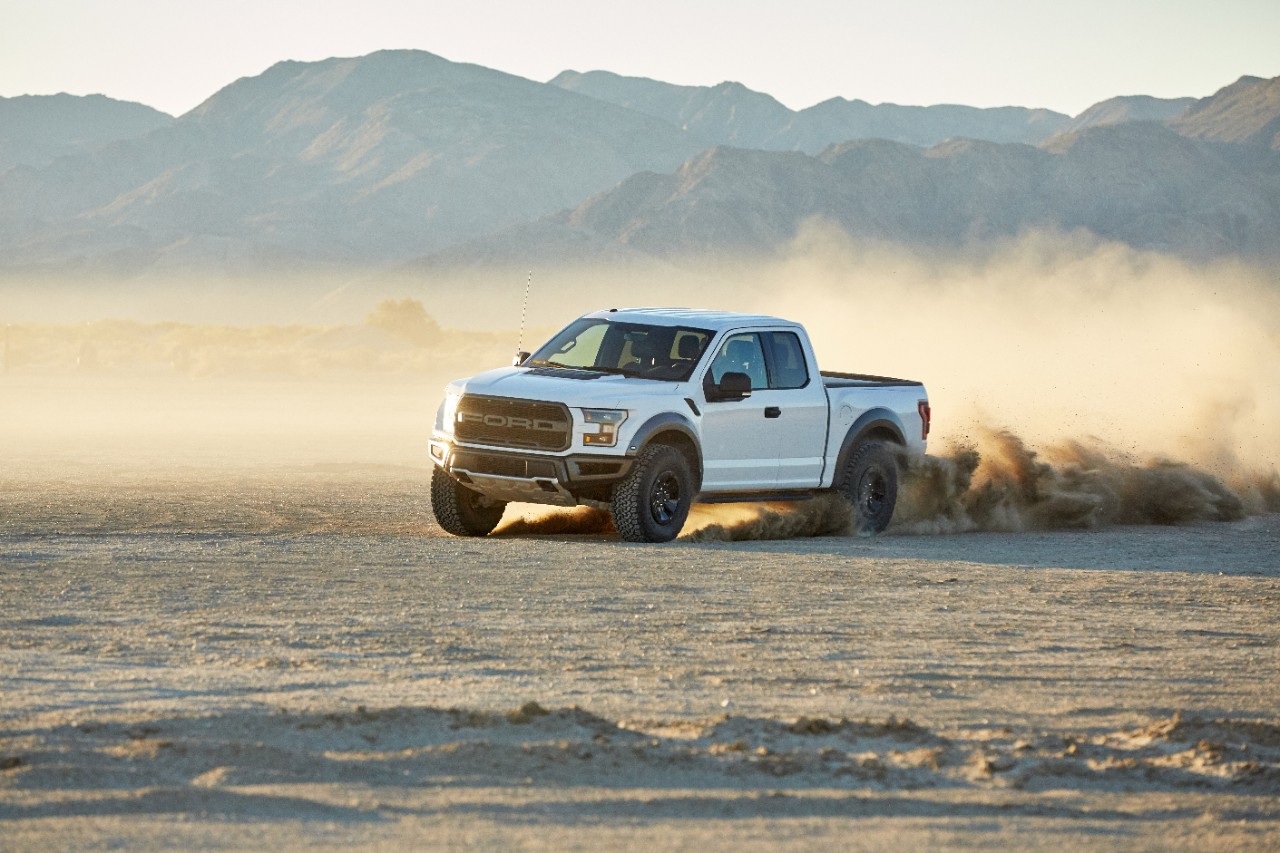 Mud/Sand: For tackling trails and other off-road treks, the mud/sand setting is your best friend. 4 High and the electronic locking differential automatically engage for driving over loose or soft ground, and optimized AdvanceTrac settings help Raptor keep its footing. Steering is set to comfort, which makes it easier to navigate along tight trails and over obstacles.
Baja: Baja mode is where Raptor eclipses the competition. Designed for high-speed desert running, Baja mode places the vehicle in 4 High, AdvanceTrac is programmed to the least intrusive settings, and the throttle map is adjusted for more linear power and improved engine response to give the hardcore off-road driver greater control. The transmission has quicker shifts and holds gears longer – keeping the vehicle in its power band.
Rock Crawl: This setting is for intense off-road driving and rock climbing at low speeds. Rock crawl prompts the driver to place the vehicle in 4 Low, the electronic locking differential is automatically engaged and AdvanceTrac is set to the least intrusive settings for optimum rock-climbing ability. Throttle modulation and transmission response are optimized for greater control. Additionally, the front camera allows the driver to see what's right in front of the truck, and it can be kept on at speeds up to 15 mph.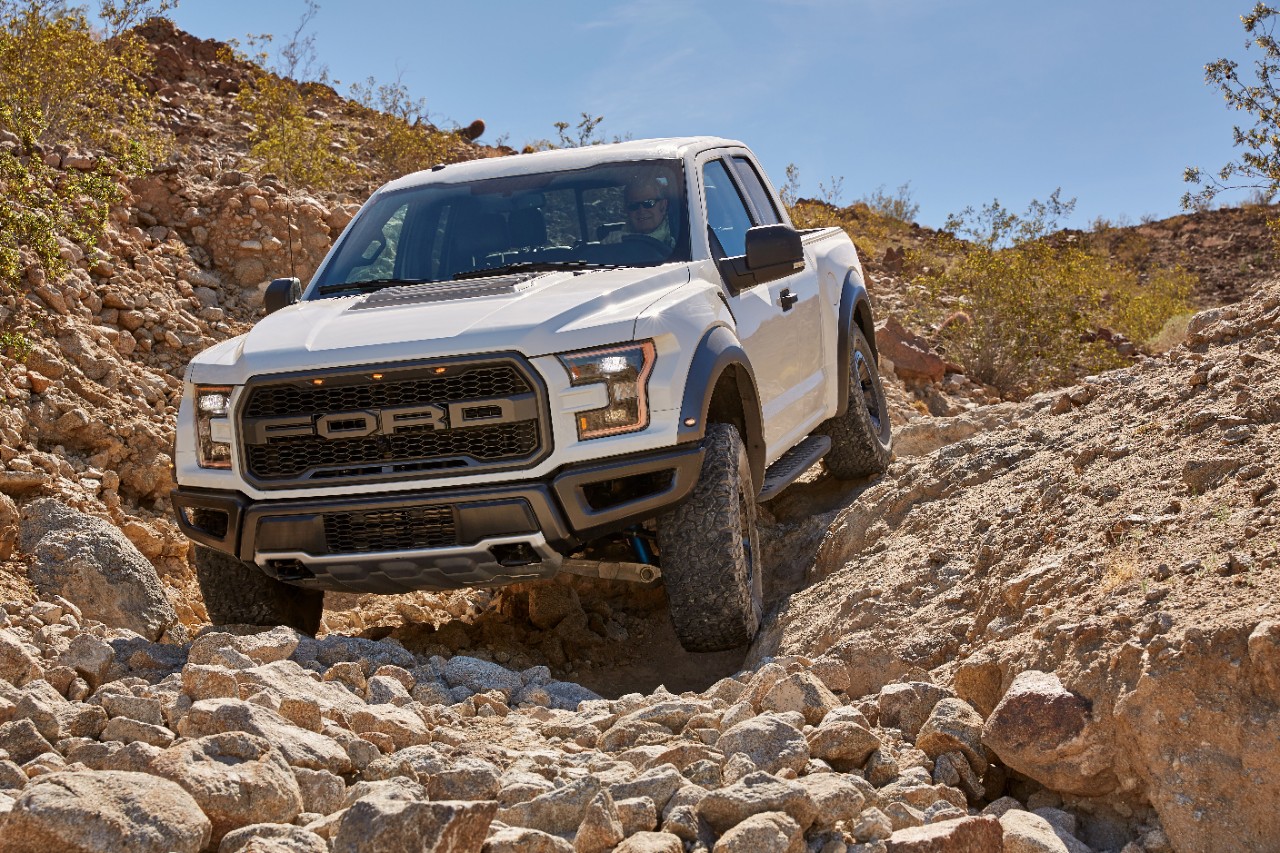 Along with the individual AdvanceTrac settings tied to drive modes, the Raptor also allows the driver to program the system's settings to match conditions and skill level. The driver can reduce traction control but keep stability control on with a single press of the electronic stability control button; or, by holding the button for five seconds, the driver can turn AdvanceTrac settings off.
It's clear that enthusiasts are calling the shots at Ford, and we love that. First they gave the Mustang a line lock, then they gave the Focus RS a drift mode, and now the 2017 F-150 Raptor gets a Baja setting among its drive modes!
As you can see in the video below, the Raptor looks like a hell of a lot of fun in Baja mode, with the car sliding around like a Trophy Truck.
A few years back, I had a chance to drive the old Raptor down in Baja and I was pretty impressed with it's capabilities. But the 2017 Raptor looks to take it to a whole other level!