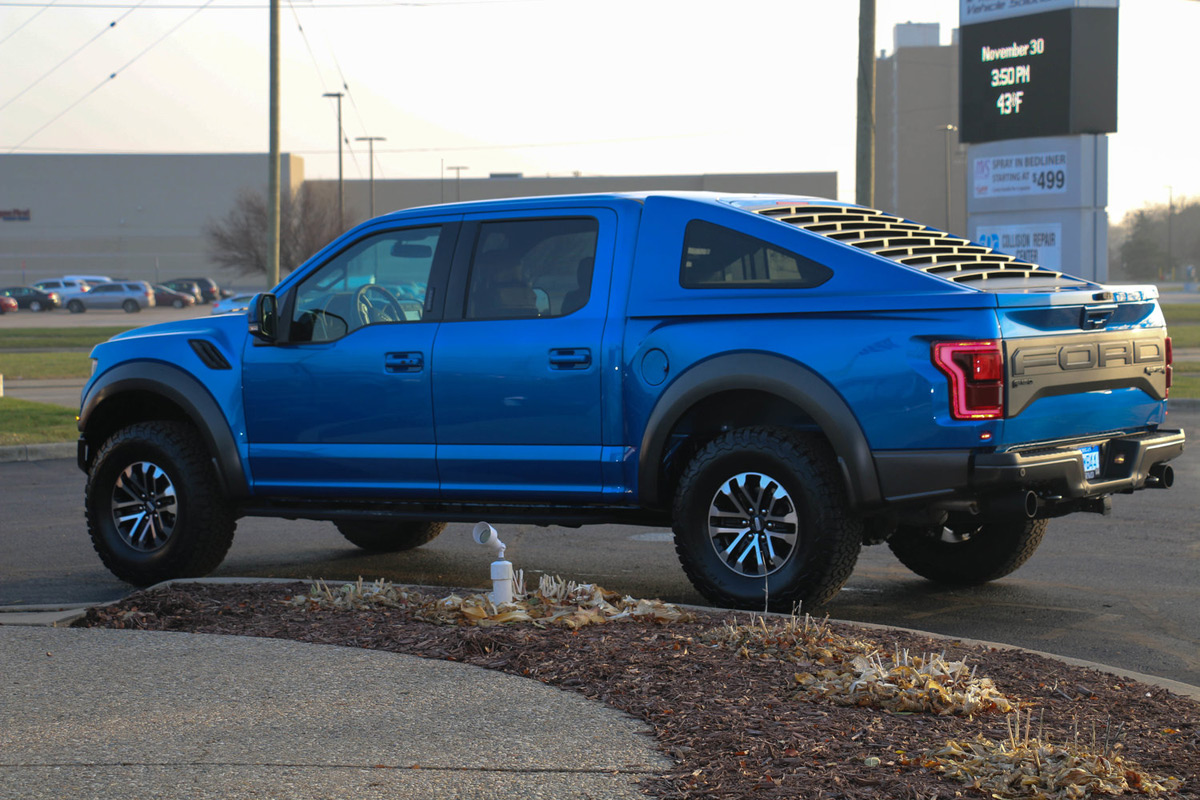 A few weeks ago, this crazy photo started making the rounds on Facebook, showing a Ford F-150 sporting a Mustang-ish fastback bed cap, complete with louvres. And as expected, the Internet went totally bonkers over it.
While most thought this was just a one-off done by some owner with more money than sense (not uncommon in the truck world), it turns out that it's actually a production bed cap called the Aero X, the brain child of a company called Michigan Vehicle Solutions.
Now you might ask yourself, why would someone come up with such a.. thing?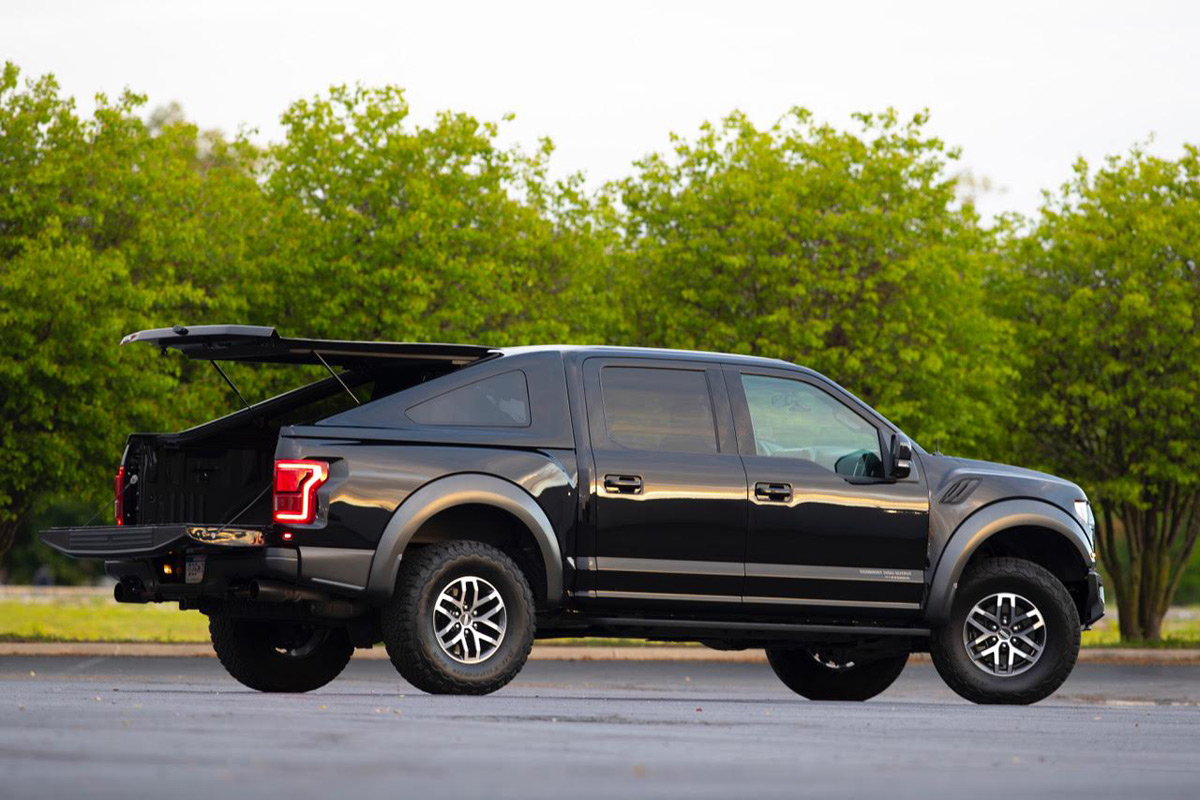 "We looked around and saw the lack of innovation out there," said CEO Rich Oliver. "It's time for a different thing from our grandfathers' bed caps. The flat tonneau, the shoebox, all that has run its course."
With fresh breathtaking styling, and dramatically improved aerodynamic efficiencies, this truck cap provides uninhibited access to the truck's bed and maintains its complete functionality and lockable bed security. In addition, the integrated modern rear-window louver offers enhanced styling and sun protection without obstructing rearward vision.
That's how their website describes it at least. I'm still struggling to understand how this is better than a flat tonneau (I mean, guess it can technically hold a little more, if you don't mind loosing your rear visibility in the process), or a camper bed.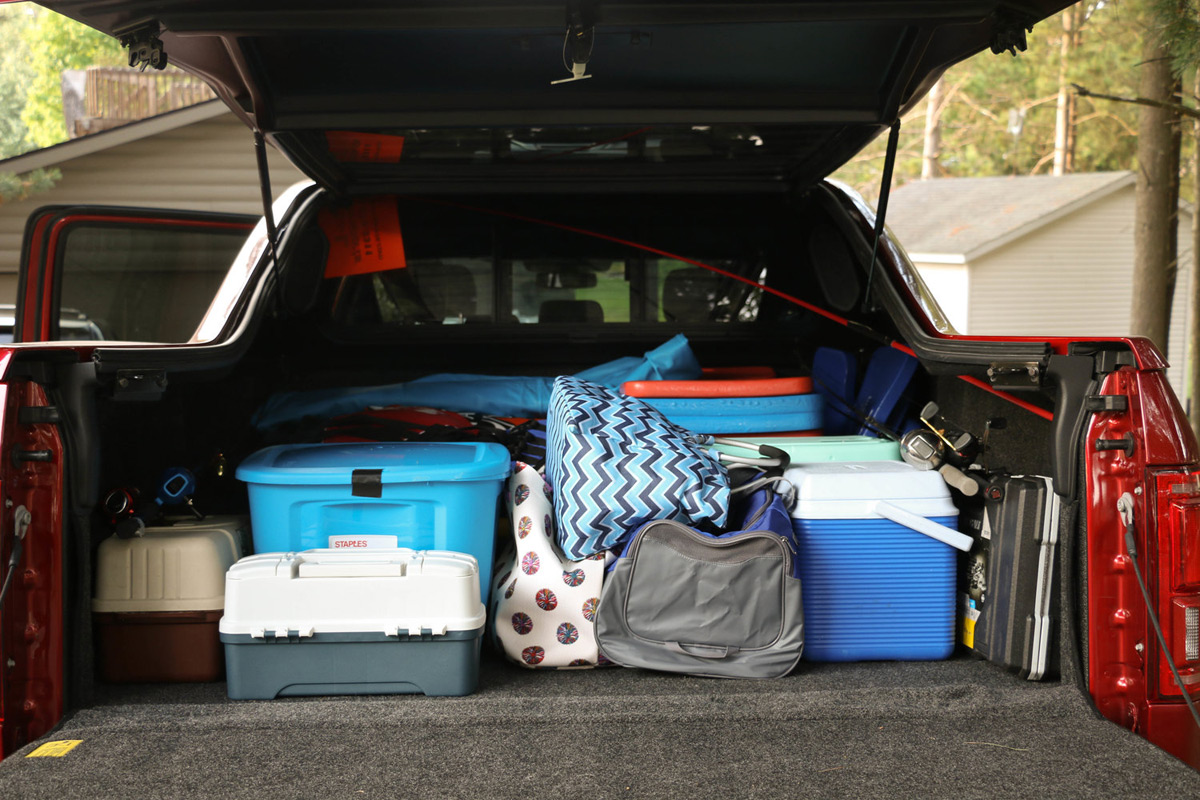 But realistically, this bed is for people that just want to stand out from the crowd and make a statement, and don't mind spending $3995 (plus shipping) for that privilege.
Currently, the Aero X is only available for 2015 and newer Ford F-150 pickup with the 5.5 foot or 6.5 foot bed. Don't have an F-150? Not to worry, as the company has plans for Aero X bed caps for the Ram, Silverado, Ford Super Duty, Ranger, Colorado, Tacoma, Titan, and Tundra later in 2019.