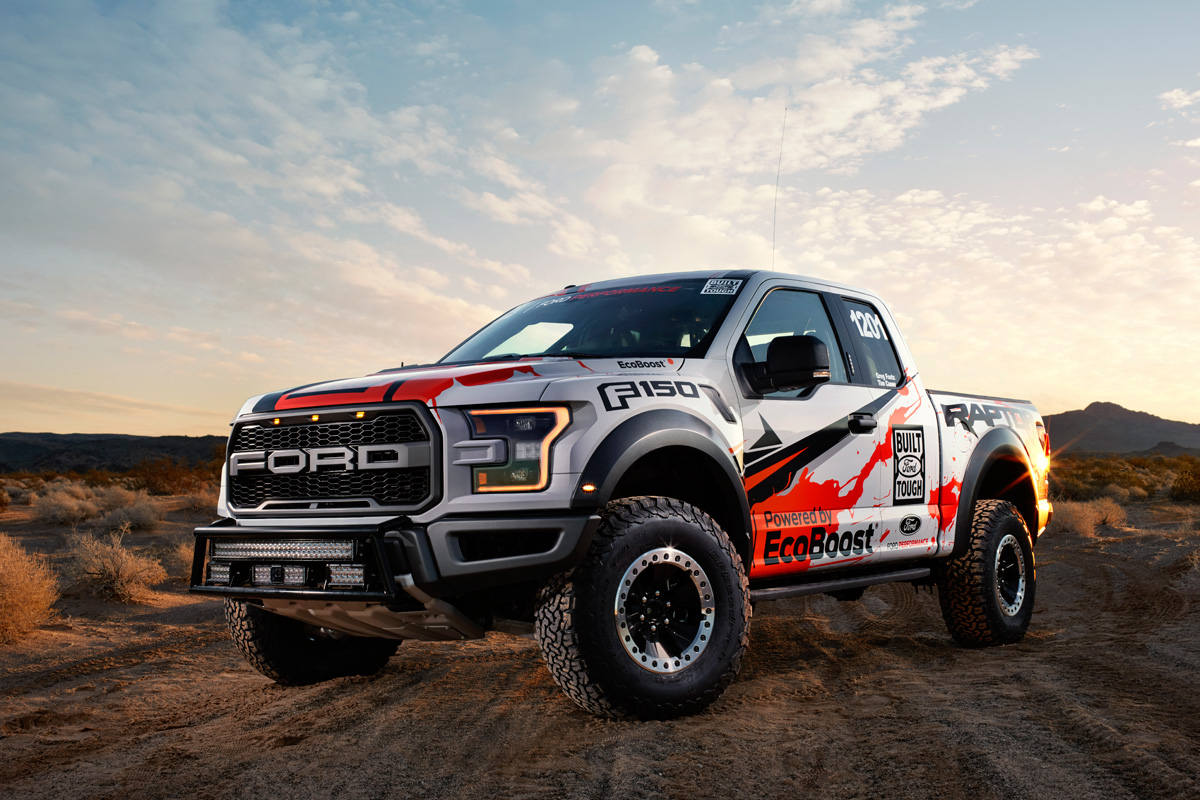 Ford just released Born to Baja, a 360-degree FordVR video that lets you experience the 2017 Ford F-150 Raptor like never before, as it raced a grueling 850 miles across Mexico in the Baja 1000 back in November.
The truck competed in the stock full competition class, with only a few safety components (seats, harnesses, a fuel cell and a cage) separating it from a regular production Raptor, and placed third in its class.
Narrated by Denis Leary, the "Born to Baja" story takes viewers from assembly line to finish line and into the heart of the Baja peninsula where the Raptor's durability was put to the ultimate test. The video offers a real unique perspective for sure, so grab your VR headset and get ready for a fully-immersive desert experience!