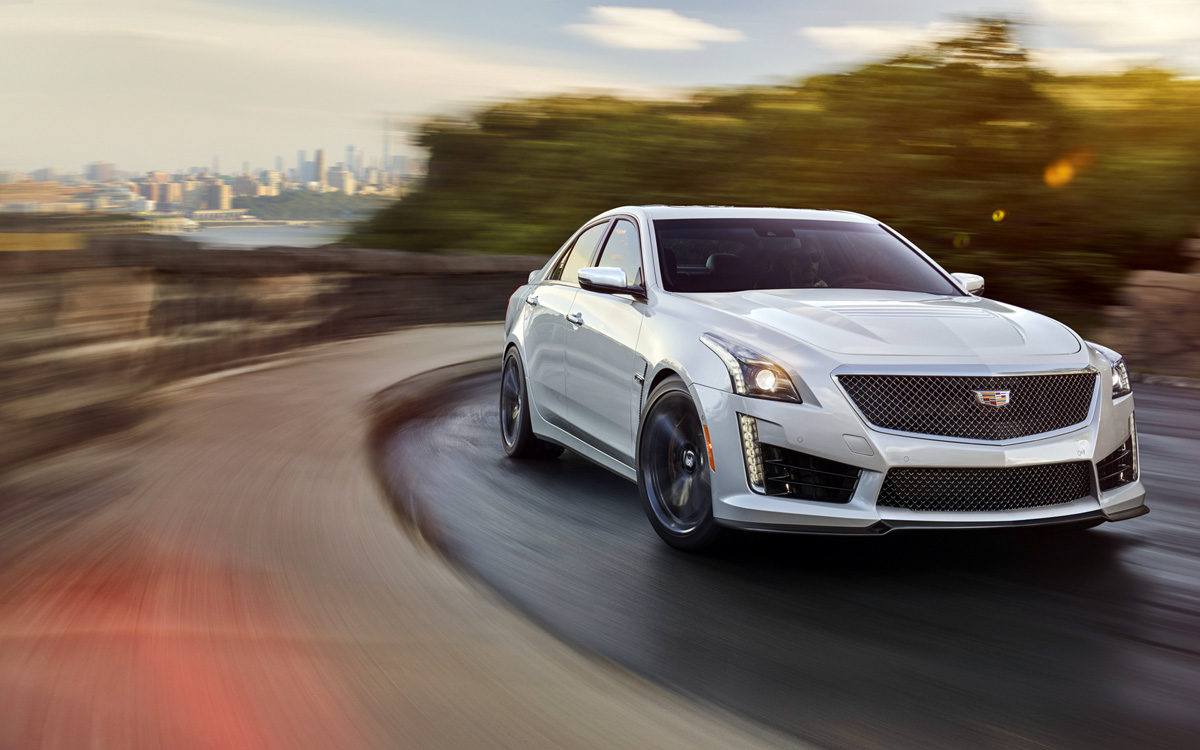 Drivers in the greater Los Angeles and Dallas metro areas can now enroll in BOOK by Cadillac, a first-of-its-kind luxury vehicle subscription service that gives members access to a variety of Cadillac vehicles on a month-to-month basis with no long-term commitments. The availability of BOOK by Cadillac in these new pilot markets comes on the heels of overwhelming demand for enrollment in the New York metro area, where the program launched earlier this year.
"Since BOOK by Cadillac was first introduced, we've seen widespread enthusiasm and demand from consumers who are seeking ways to complement traditional methods of buying or leasing a vehicle," said Melody Lee, Global Director, BOOK by Cadillac. "BOOK by Cadillac has introduced entirely new customers to the brand and has been fully embraced by younger audiences as an innovative service that meets their ever-changing needs. Introducing the service in Los Angeles and Dallas is a natural evolution of the program."
BOOK by Cadillac members in Los Angeles, Dallas and New York have access to a curated selection of vehicles — now including the CT6 PLUG-IN. With BOOK by Cadillac, members can experience the thrill of performance driving in an ATS-V or CTS-V, or explore their local countryside from the driver's seat of an XT5 or Escalade. The addition of CT6 to all fleets also means members will now have the opportunity to experience Super Cruise, the first true hands-free driving system for the freeway.
The app-enabled, on-demand service allows BOOK by Cadillac members to browse a Cadillac portfolio and based on their needs, exchange a vehicle up to 18 times per year, all through a white-glove concierge service at a location of their choosing, like a home or office. All BOOK by Cadillac vehicles are 2017 and 2018 models with Platinum and Premium Luxury trims. With maintenance, insurance and detailing of the vehicle handled by BOOK by Cadillac, members have the freedom and flexibility to enjoy the driving experience with no long-term commitments.
In addition to the expansion of the pilot to the Los Angeles and Dallas markets, BOOK by Cadillac has also increased the number of vehicles in the New York metro area fleet. This increase in inventory will help satisfy an already-strong demand for enrollment in the program, with vehicles including CT6 and CT6 PLUG-IN, XT5, Escalade and Escalade ESV.
The demand for BOOK by Cadillac extends beyond the United States; the service has also been launched as a pilot project in the Munich, Germany metro area, with potential plans to debut in other global markets. BOOK by Cadillac members in Munich have access to the latest top-trim level Cadillacs, including XT5, CT6, Escalade, ATS-V and CTS-V.
The Details:
A monthly fee of $1,800 in addition to a one-time initiation fee of $500 entitles members to experience driving in a variety of different Cadillac vehicles. Registration, taxes, insurance and maintenance costs are included in the monthly fee. Membership is month-to-month, with no long-term commitment required. Members can use a mobile app to reserve vehicles that will be delivered to their specified locations via a white-glove concierge service. Total driving mileage is limited to 2,000 miles per month, per BOOK by Cadillac account. Certain location restrictions apply. Members will have access to 2017 and 2018 model-year Platinum and Premium Luxury Level Trim Cadillacs, including XT5, CT6, CT6 PLUG-IN, Escalade, ATS-V and CTS-V.
Other fees and availability restrictions may apply. For detailed information on all the benefits of membership and on how to join, please visit www.BOOKByCadillac.com.