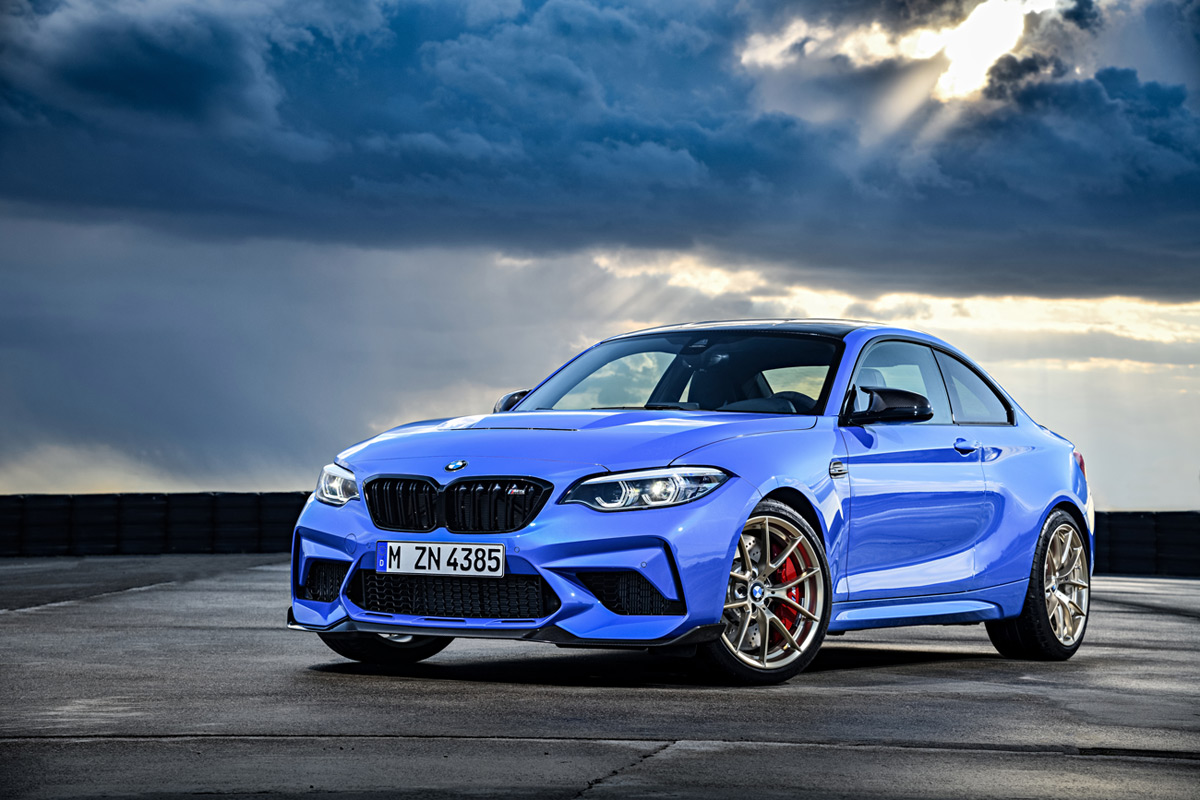 The BMW M2 is a fantastic car (worthy of the Ultimate Driving Machine moniker), and the M2 Competition took the already capable car and made it even better. But not content to leave well enough alone, those crazy folks from Bavaria have now unleashed the best M2 yet. Feast your eyes on the 2020 BMW M2 CS.
Taking a cue from the BMW M4 CS, the BMW M2 CS is an exclusive special-edition model that builds upon the Competition model. This little dynamo packs an insane 444HP and 406 lb-ft of torque (an increase of 39HP over the M2 Competition).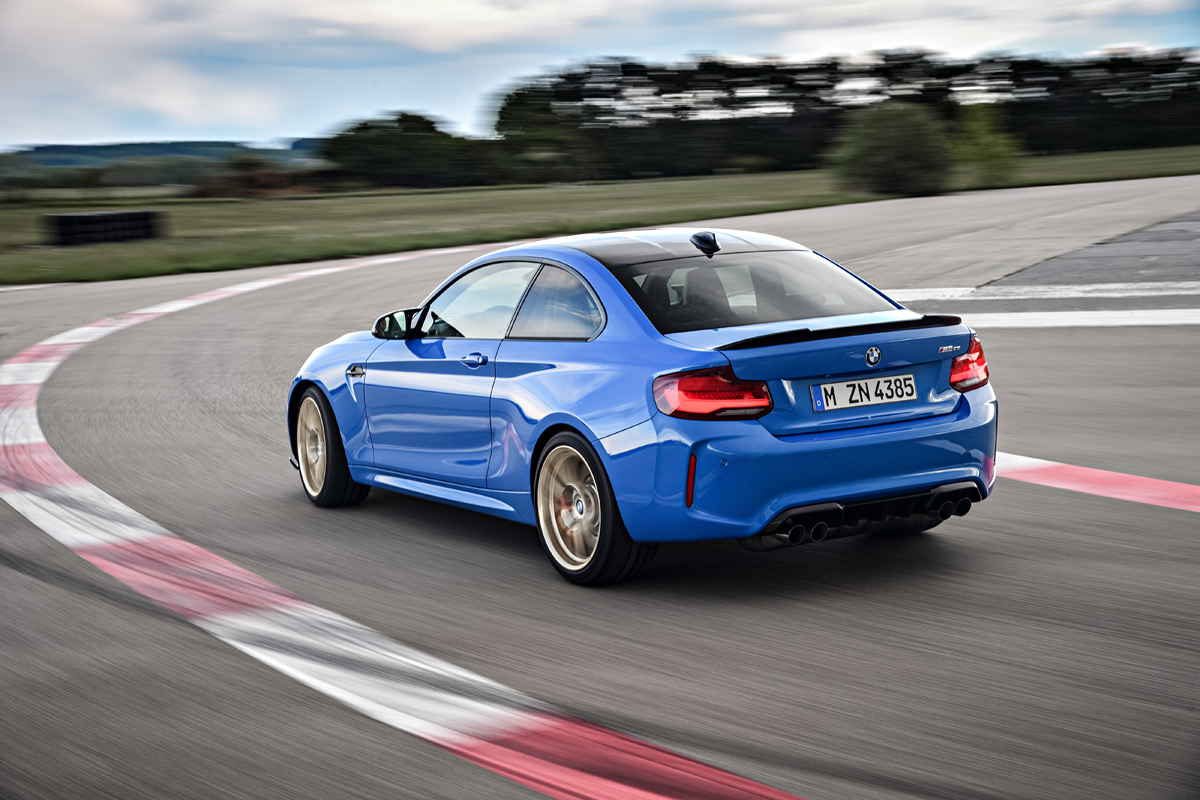 But that's not all. Select M2 CFRP body panels and components help reduce weight, lower the center of gravity and improve aerodynamics. In addition, exclusive Carbon Fiber and Alcantara interior trim help set this M2 apart from all previous versions.
Increased horsepower and lower weight makes for one fun ride, with the M2 CS rocketing from 0-60 in 3.8 seconds when equipped with the seven-speed dual clutch transmission and in 4.0 seconds when equipped with the 6-speed manual, on it's way to a top speed of 174MPH. The wide, flat torque curve, the linear build-up of power and a 7,600 rpm redline mean that the engine is ready to deliver an exhilarating experience at a moment's notice.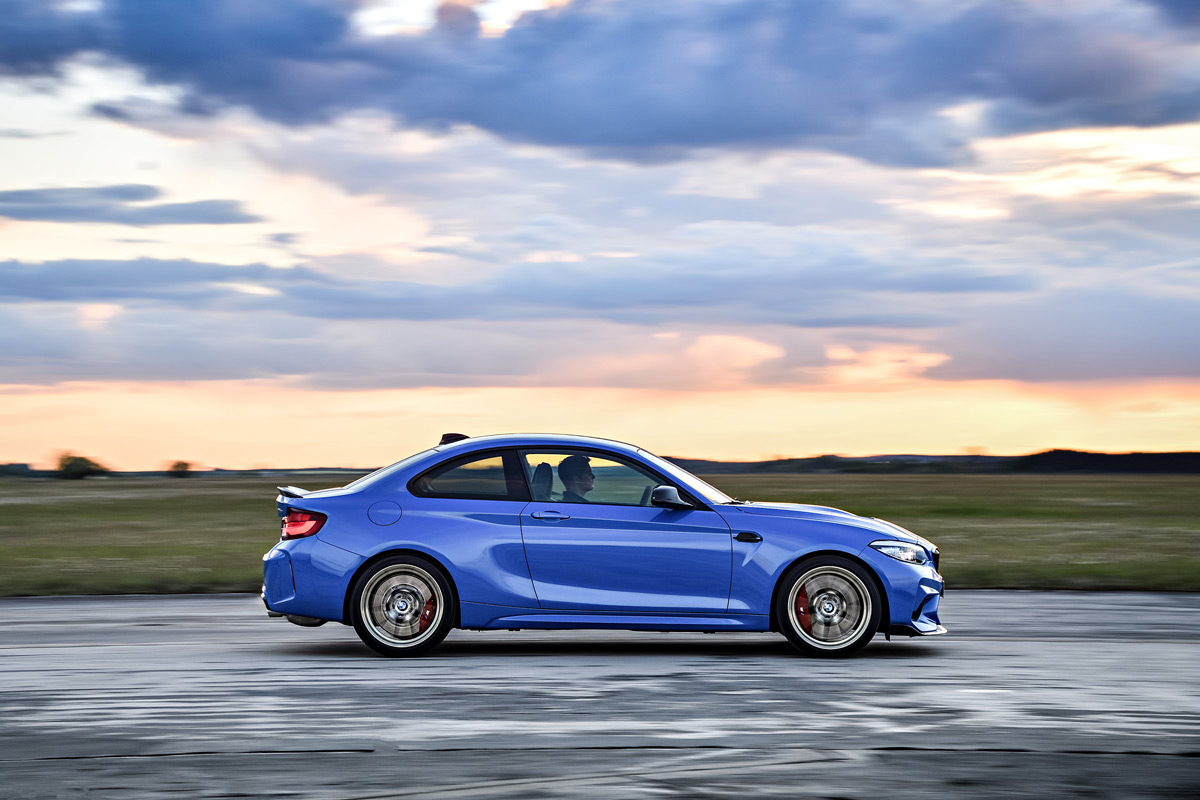 The BMW M2 CS now comes standard with the Adaptive M suspension, previously unavailable on M2 models. The new fitted suspension gives drivers a choice of Comfort, Sport and Sport+ modes, each with different damper settings. The CFRP front brace increases front end stiffness and improving turn-in response and steering precision, while the rear five-link suspension's control arms and wheel hubs improve rear wheel direction and stability.
While the standard M Compound brakes provide outstanding stopping power with excellent fade resistance and thermal stability, available for the first time on an M2 is the M Carbon Ceramic Brake option which delivers increased thermal resistance capabilities under extreme track driving conditions, as well as reduced weight with greatly improved brake disk wear characteristics.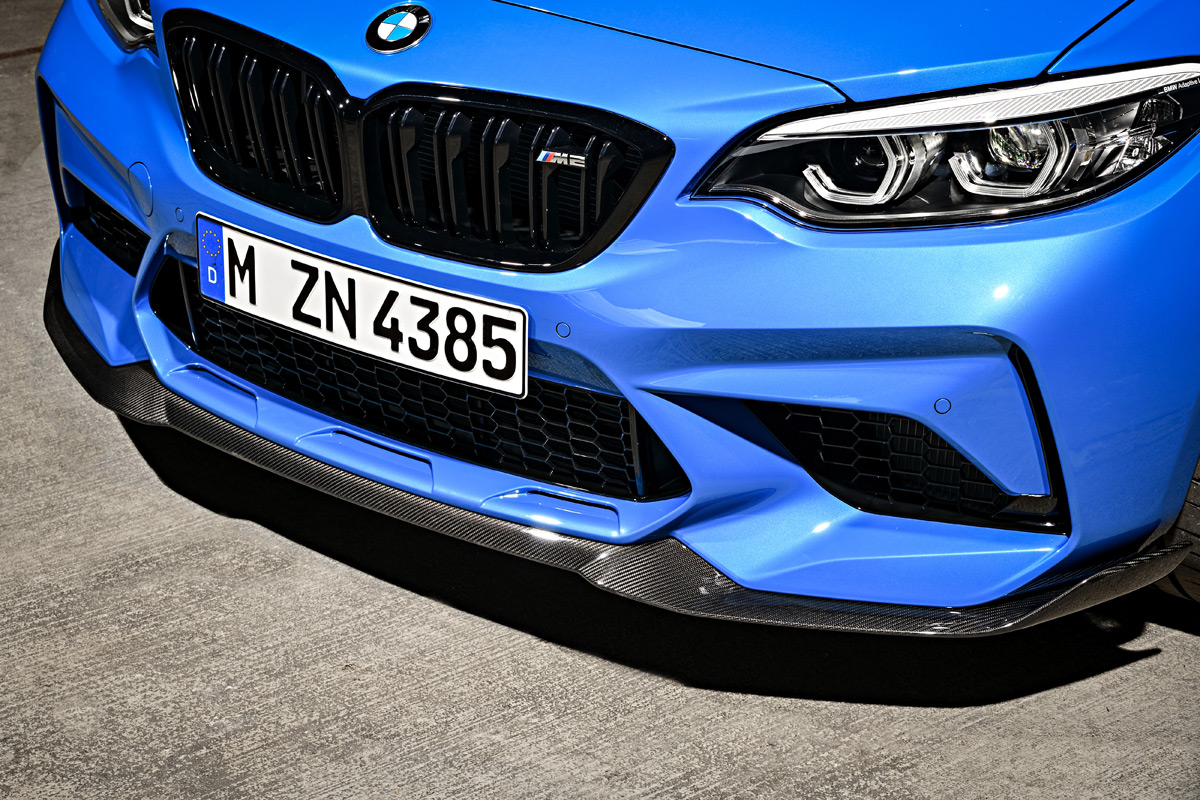 The M2 CS is equipped with 19-inch Forged Y-spoke Style 763M wheels in a High-Gloss Jet Black finish. A Gold matte finish to the same wheels can be specified as an option. The car can be ordered with either Michelin Cup 2 tires or mixed performance tires. Wheel sizes are 9.0 x 19 inch front and 10.0 x 19 inch rear. Tires are sized 245/35R19 front and 265/35R19 rear.
As I mentioned, the M2 CS features carefully selected use of CFRP in its exterior panels and components to not only reduce weight but also improve cooling and aerodynamics. The new CFRP hood weighs half of the weight of a similar steel hood while incorporating functional air vents. The CFRP roof (offered for the first time on the M2) helps lower the M2 CS's center of gravity for improved agility. The CFRP front splitter, the rear spoiler, and rear diffuser work together to optimize air flow underneath the car and to further increase downforce.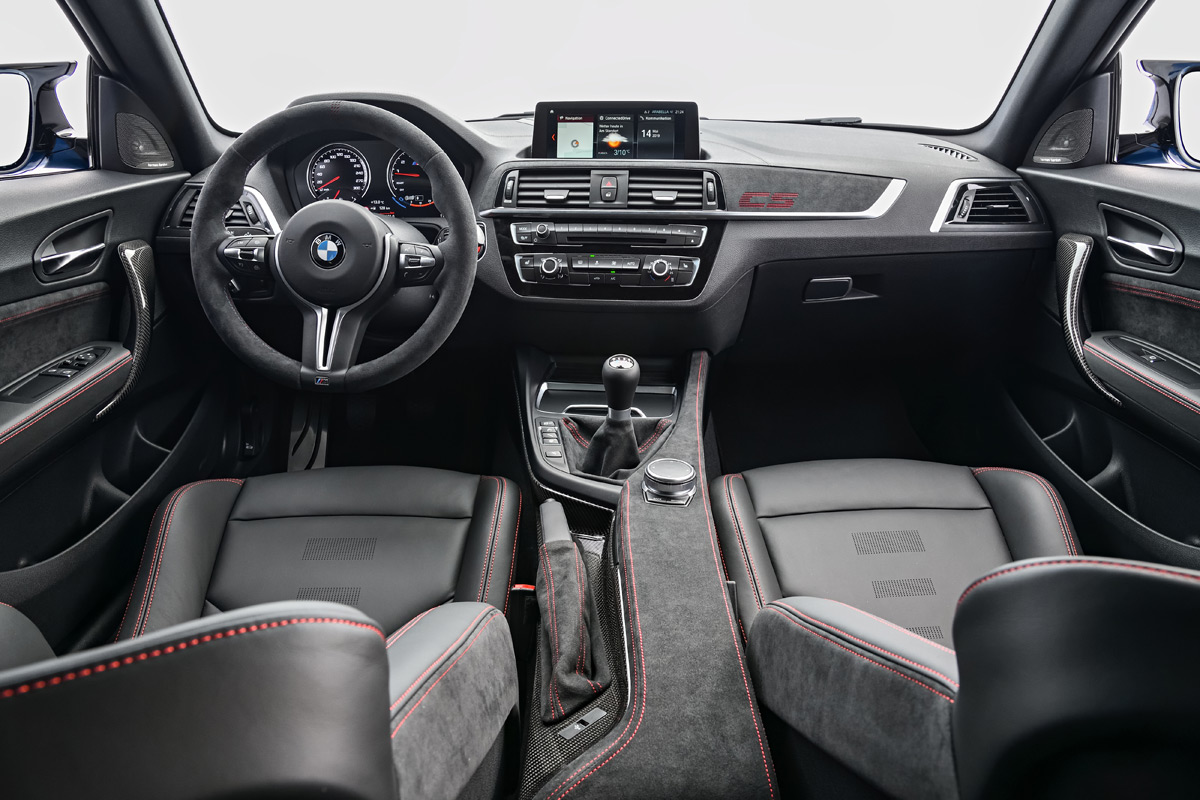 Pricing for the BMW M2 CS hasn't been announced yet, but given that a M2 Competition with all of the options runs around $75K, it wouldn't surprise us to see the new M2 CS to come in at $80-85K. We'll hopefully know more after the M2 CS makes it's world debut at the Los Angeles Auto Show, so stay tuned!
What do you think of the BMW M2 CS?