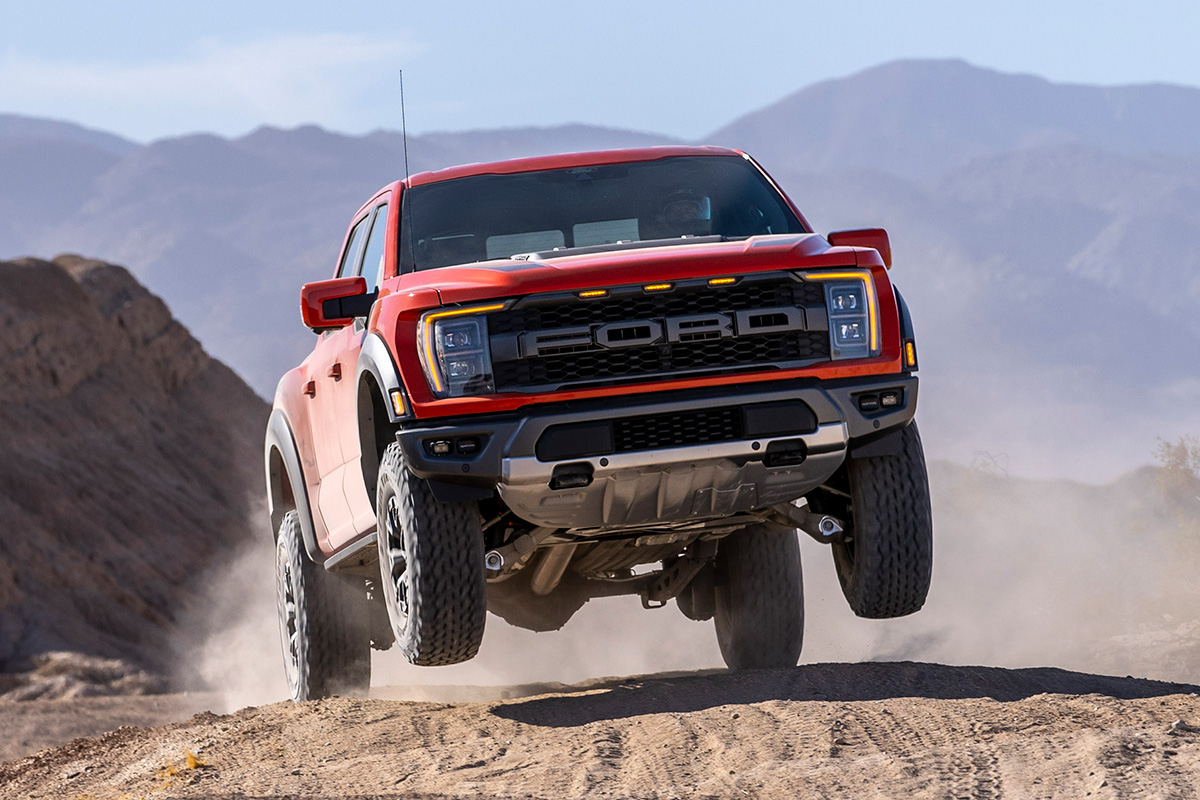 There's no question that the Ford F-150 Raptor has been the king of the off-roads since its debut back in 2009. But over the years, others have attempted to dethrone them, with the 702-horsepower Ram TRX the latest one to take a swing at them.
But Ford is not taking things lying down, introducing today the all-new third-generation 2021 Ford F-150 Raptor, which looks to improve on the already-great off-road icon. We hoped that they would stuff the monster V8 from the Shelby GT500 into the new Raptor and make things interesting, but no dice.
Instead, Ford stuck with it's EcoBoost V6 engine and instead doubled-downed on its off-road prowess, with focus on the truck's suspension to deliver more control and power to the ground with greater confidence over rough terrain at high speeds. They also made it available with 35-inch or 37-inch tires.
The other area they focused on was technology, including a new 12-inch digital gauge cluster, over-the-air updates, Ford's Pro Power Onboard generator, Trail 1-Pedal Drive, and features like Apple CarPlay, Android Auto, and Ford+Alexa. All features that people are sure to appreciate.
Last but not least, they updated the styling somewhat, though you really need to see the two trucks next to one another to appreciate the differences. The new look is reportedly inspired by the F-22 Raptor fighter jet. Overall, a good looking truck, and they brought back the iconic Molten Orange paint, which is sweet. As for the corny graphics packages on the rear fender and tailgate, I'm not really feeling those. Thankfully, they're optional.
For a full rundown on all of the changes for the 2021 Ford Raptor, click here.