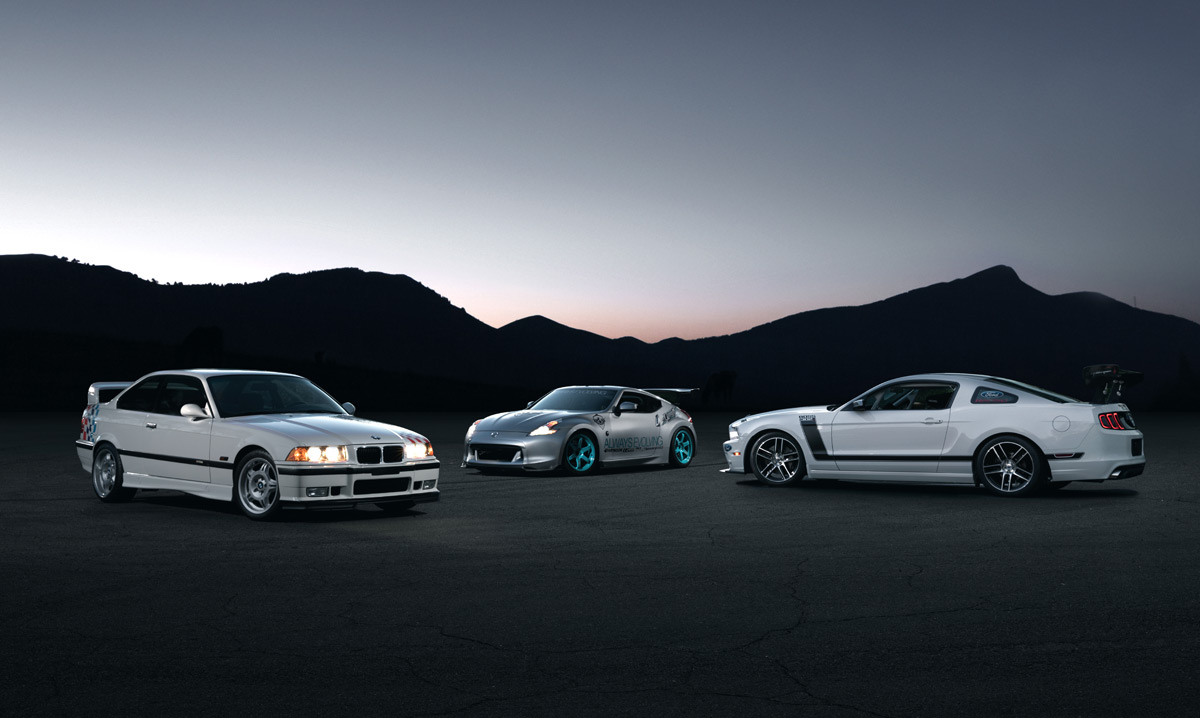 The late Paul Walker, who played Brian O'Conner in the Fast and the Furious franchise, was a true gearhead and had amassed quite the car collection over the years. And now, years after his passing, a number of these cars are being offered at Barrett-Jackson's 49th Annual Scottdale Auction, which runs from January 11-19, 2020.
"We're deeply honored to offer the amazing Paul Walker Collection at our 2020 Scottdale Auction," said Craig Jackson chairman and CEO of Barrett-Jackson. "Paul's impact was immense through both his influence as an actor in the 'Fast and the Furious' movies and his philanthropic drive as the founder of Reach Out Worldwide. We're proud to help continue Paul Walker's legacy by offering his esteemed collection to their new caretakers at our flagship Scottsdale event."
Highlighting the Paul Walker collection are seven BMW M3s, comprised of two E30 M3s and five E36 M3 Lightweights. The M3 Lightweight is a lighter, track-oriented version of the revered E36 M3. Nearly all Lightweights featured a more aggressive rear wing and front spoiler, along with an Alpine White paint scheme finished with a BMW Motorsport colored checkered flag livery. Powered by a BMW S50 3.0-liter straight-6 engine and backed by a 5-speed manual transmission, the 2,950-pound Lightweight was factory-rated at 240hp. This gathering of five 1995 BMW M3 Lightweights of the 125 produced will be the most E36 lightweights ever sold at a single auction.
"Paul Walker's collection spanned five decades of automotive excellence and truly reflected his personal taste," said Steve Davis, president of Barrett-Jackson. "Paul's passion for performance was especially expressed in the cars he loved. This group of vehicles also represents the evolution of the hobby, as collectors are clearly broadening their horizons and diversifying their collections."
Other highlighted vehicles include a never-raced 2013 Ford Boss 302S race. This pristine Boss 302S is powered by a 5.0-liter Ford Racing V8 engine equipped with unique Ford Racing PCS software and an abundance of other official Ford Racing components. Power is sent through a 6-speed manual transmission with an Exedy clutch to a Torsen T2R differential with 3.73 gears.
A custom 2009 Nissan 370Z with only 2,623 miles that made an appearance in the film Fast Five will also be sold. This low-mileage movie car is powered by a 3.7-liter V6 engine producing 332 horsepower backed by a 5-speed manual transmission and has countless performance upgrades.
The Paul Walker Collection includes:
1963 Chevrolet Nova Wagon
1964 Chevrolet Chevelle Wagon
1967 Chevrolet II Nova
1988 BMW M3 E30
1989 Nissan R32 Skyline Race Car
1991 BMW M3 E30 Coupe
1995 BMW M3 E36 Lightweight
1995 BMW M3 E36 Lightweight
1995 BMW M3 E36 Lightweight
1995 BMW M3 E36 Lightweight
1995 BMW M3 E36 Lightweight – Factory LTW wing and race-livery delete
1995 Ford Bronco SUV
2000 Audi S4
2003 Ford F250 Pickup
2004 GMC Sierra 1500 Pickup
2005 Harley-Davidson RS Motorcycle
2006 Toyota Tundra Pickup
2008 Suzuki Motorcycle
2009 Nissan 370Z
2011 BMW Motorcycle
2013 Ford Mustang Boss 302S Race Car
With Walker's name attached to the cars, you can be sure that they will command a lofty sum. I would kill for one of those E36 M3 Lightweights (which I stupidly passed on back in the mid-90s), but I suspect that they're going to bring six-figures.