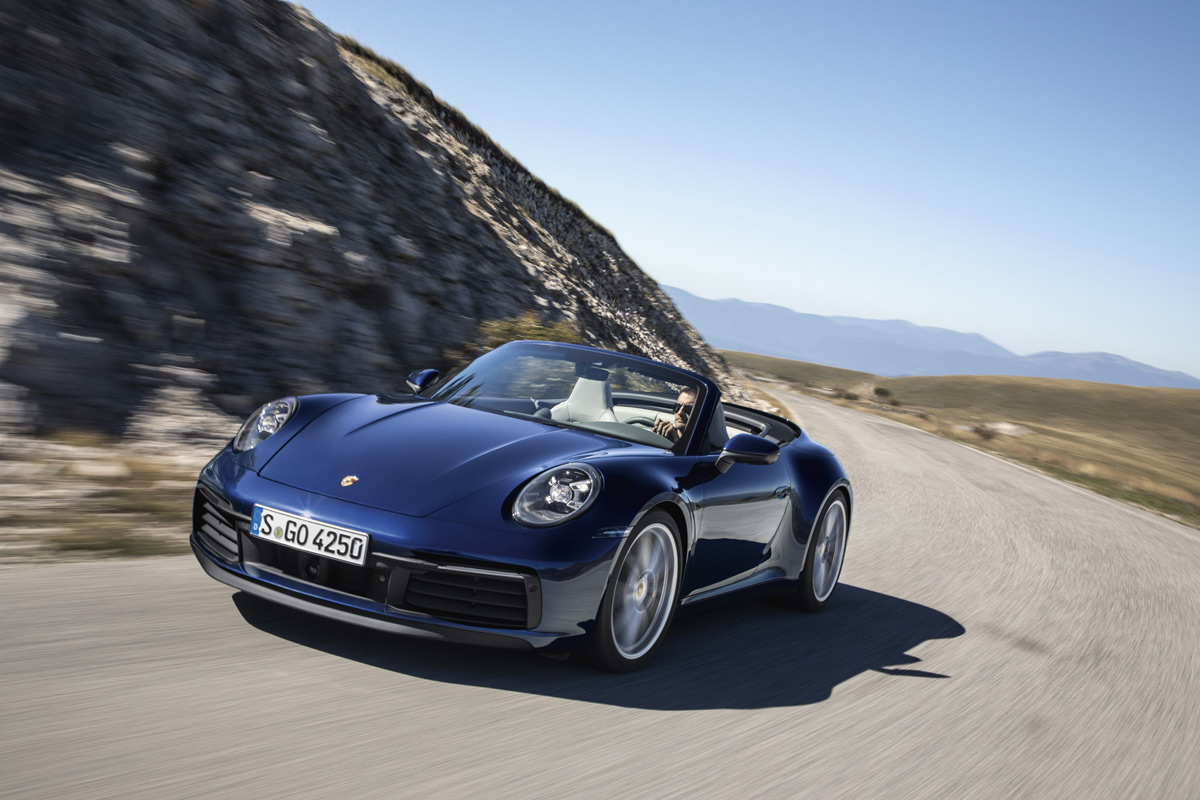 Porsche isn't planning on slowing down anytime soon. Just a few months after unveiling the all-new 2020 Porsche 911 Carrera S and 4S at the Los Angeles Auto Show, they're back with drop-top variants of both models to offer open-air thrills!
The 2020 Porsche 911 Carrera Cabriolet models feature a solid glass rear window and integrated magnesium support elements, with their automatic fabric top opening or closing in approximately 12 seconds at speeds of up to 31 miles per hour. An electric wind deflector reduces drafts during top down cruising.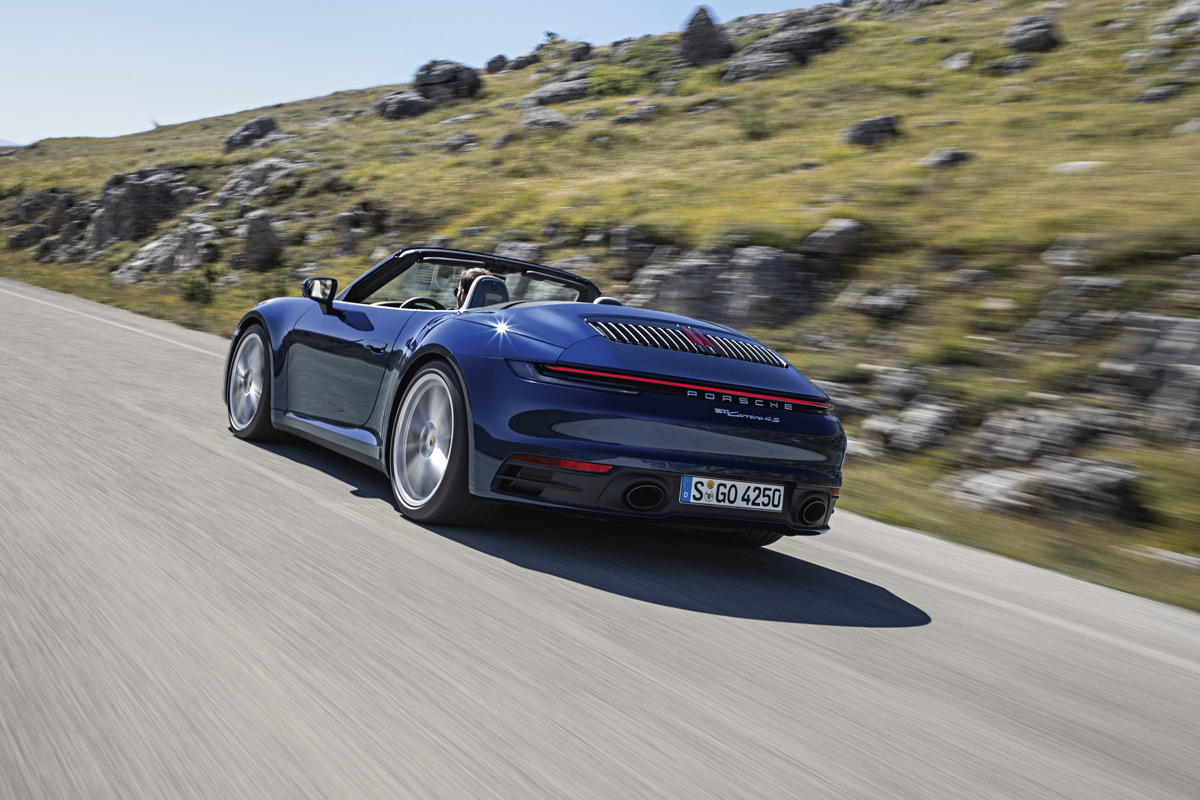 Besides the roof, the cars are virtually identical to the 911 Coupe, with the same power figures (443 horsepower and 390 lb-ft of torque), though the fabric top and extra weight costs the Cabriolet a few tenths in the sprint from zero to 60 mph.
Equipped with the 8-speed PDK dual clutch transmission as standard, the 911 Carrera S Cabriolet needs just 3.7 seconds to reach 60 miles per hour from standstill, and the 911 Carrera 4S Cabriolet takes only 3.6 seconds. With the optional Sport Chrono Package, those times drop to 3.5 seconds for the 911 Carrera S Cabriolet and 3.4 seconds for the 911 Carrera 4S Cabriolet. The car has a top speed of 190 mph (188mph for the 4S).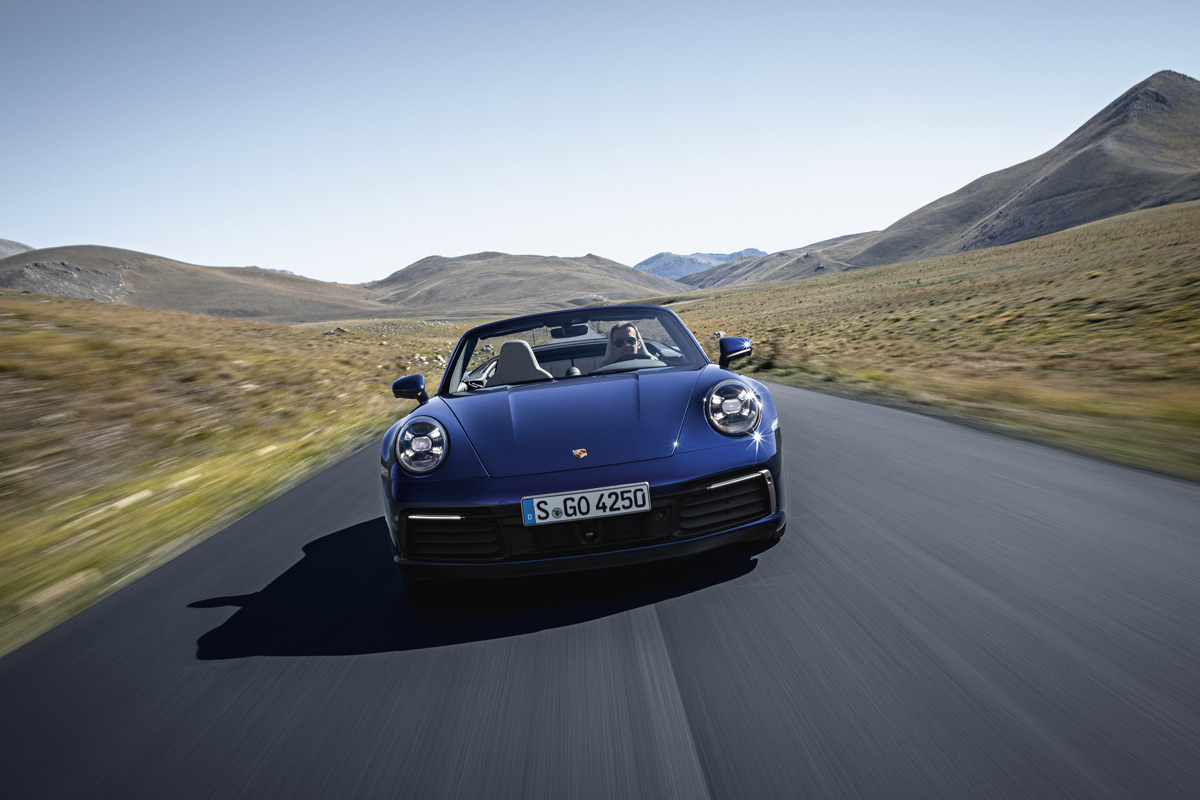 Pricing for the 2020 911 Carrera S Cabriolet starts at $126,100 (nearly $13K more than the hardtop), while the 2020 911 Carrera 4S Cabriolet starts at $133,400. The models can be ordered now and are expected to reach U.S. dealers in late summer 2019.
What do you think of the 2020 Porsche 911 Carrera Cabriolet?