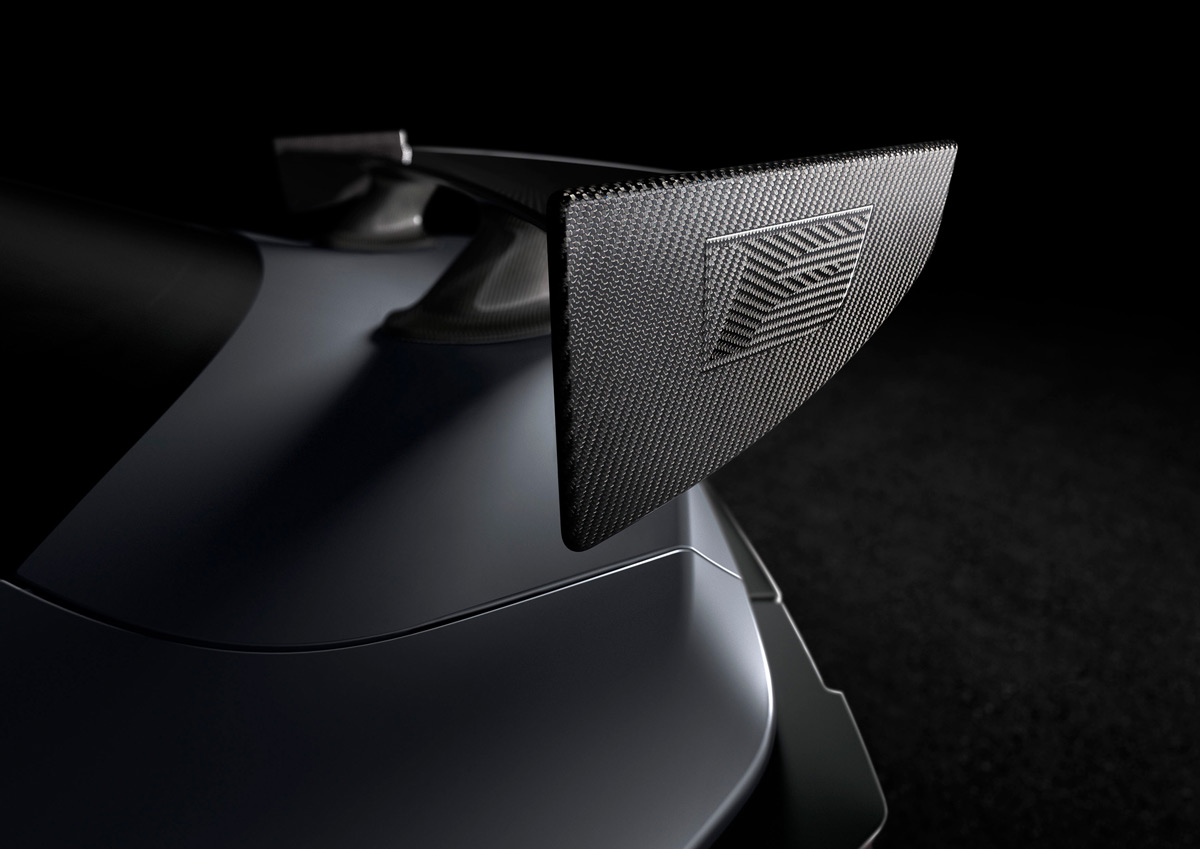 We have been fans of the Lexus RC F since it was first released back in 2015, but I often wondered why it didn't enjoy the same success as the other sports coupes out there, like the BMW M4, Audi RS5, and the Mercedes-Benz C63 AMG, among others.
Truth be told, while the RC F is a great car to rip around town in (with a monster 5.0-liter V8 engine that puts out 467 horsepower and rockets from 0-60 in 4.3 seconds), it's not nearly as much fun on the track, with softer handling dynamics and a LOT of weight to hustle around.
But with the introduction of the 2020 Lexus RC F Track Edition, which makes its debut next month at the Detroit Auto Show. As the name suggests, this will be a more track-focused RC F variant, with Lexus promising to deliver "a higher degree of F."
As you can see from this teaser photo, the Lexus RC F Track Edition features a massive carbon fiber wing, because downforce. To save even more weight, the hood, roof, front splitter, rear diffuser, and side skirts could all be done in carbon fiber as well.
We fully expect to see an increase in power to somewhere in the low 500HP range, with Robert Carter, executive vice president of sales for Toyota Motor North America, stating that "with the exception of LFA, this is the fastest, most powerful vehicle we've ever built."
Bigger brakes and a set of 20-inch lightweight wheels wrapped in ultra-high-performance tires would make sense as well, improving the RC F's braking performance and lateral grip.
For now, this is all just speculation, and we'll have to wait until January 14th to find out all the juicy details. The Lexus RC F Track Edition is expected to be produced in limited numbers, so if you want one, you're going to have to act fast!