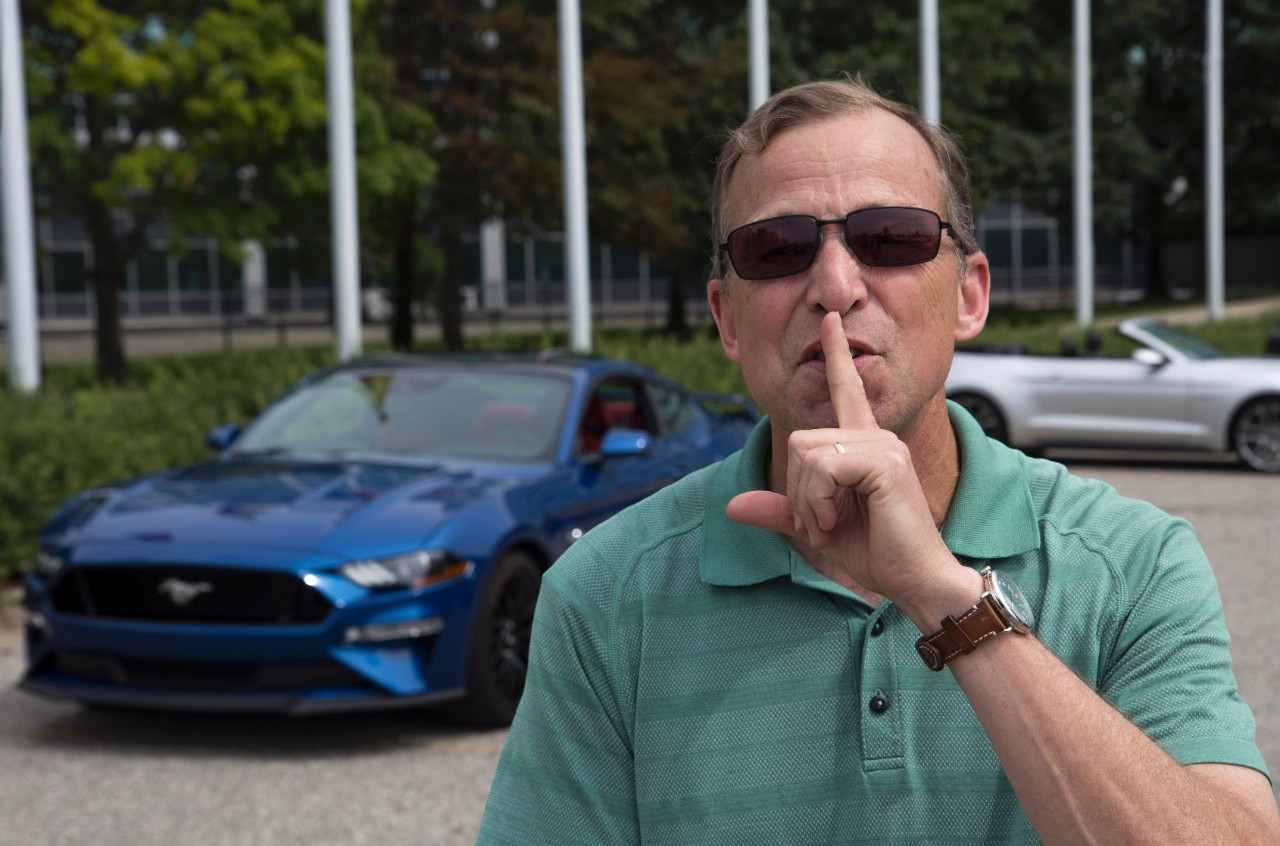 Lets be honest, there's nothing quite like the sound of a throaty V8 engine's exhaust note, like the one found in the 2018 Ford Mustang GT. But your neighbors, they might not share that same enthusiasm, especially early in the morning.
That's why Ford is equipping their optional Active Exhaust System with a Quiet Exhaust mode, along with an industry-first Quiet Start (known as "Good Neighbor Mode"), which allows drivers to keep engine sound at a minimum if they wish and to program quiet start-up times in advance.
While some sports cars offer active exhaust systems with on/off functionality, Mustang's Quiet Start is the first to allow scheduling of times. Using steering wheel-mounted thumb controls, drivers toggle through a menu in the instrument cluster to select when they want to fire up their Mustang GT without sharing the event with neighbors. For example, between 8pm and 7am, drivers can keep the peace by scheduling their car to start, minus the roar.
"Active valve performance exhaust gives Mustang owners the best of both worlds – that classic Mustang sound, and the ability to not wake up your neighbors when you leave the house early in the morning or arrive home late at night," said Matt Flis, Ford exhaust development engineer.
Adding the active exhaust to the 2018 Mustang GT adds $895 to the bill, but also requires opting for the $2000 301A package (dual-zone automatic climate control, an 8.0-inch touchscreen infotainment system, ambient interior lighting, and more).
Sounds like money well spent to me, and I wish that my uber-loud (but awesome sounding) WRX had a similar feature, especially when I'm coming home late at night.