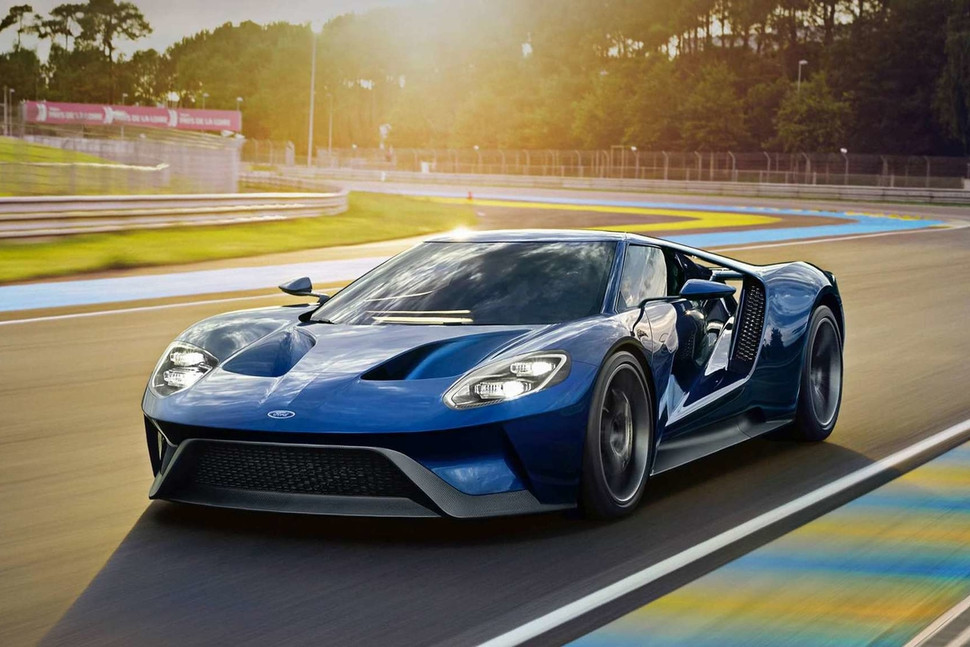 By now, we pretty much know everything there is to know about the 2017 Ford GT, from amazing looks to it's 600+ horsepower twin-turbo engine to it's crazy $400K price tag. Not to mention the fact that due to it's limited production (250 per year), you've got to apply for the honor of owning one of these future collectibles.
But there's one fact that Ford has been keeping close to the vest, and that's the fact that in addition to the standard 10-spoke aluminum wheels, the American supercar can be optioned with lightweight carbon fiber wheels much like those seen on the 2015 Shelby GT350R Mustang. But unlike the Shelby's black-painted wheels, the Ford GT wheels will be offered in either a matte or glossy clear-coat finish, allowing that beautiful carbon weave to shine through.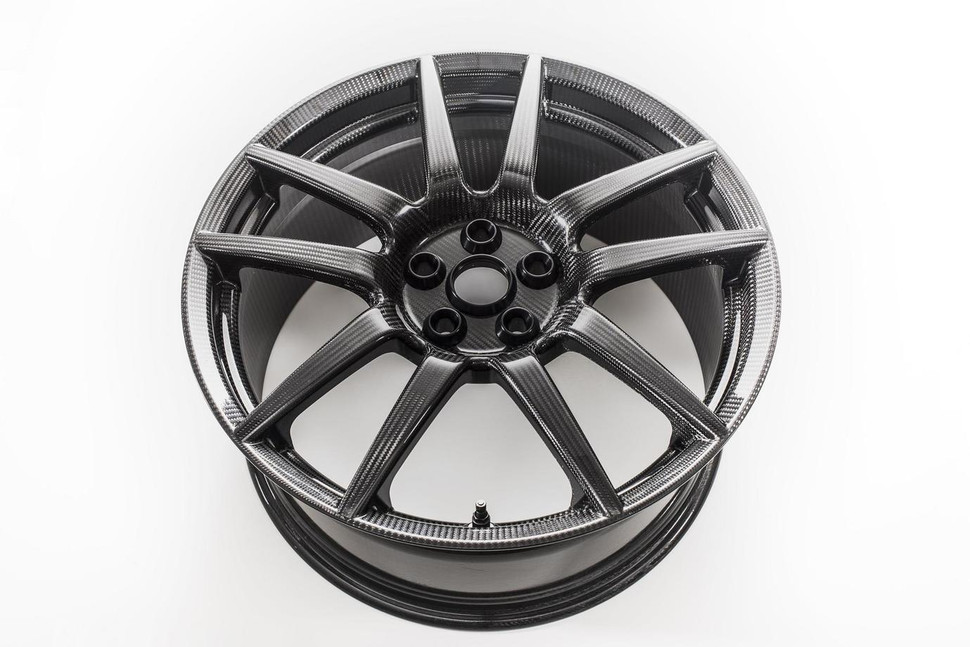 "Ford was the innovator as the first to offer a mass-produced carbon-fiber wheel as a standard offering on Shelby GT350R Mustang," said Dave Pericak, global director of Ford Performance. "Now, Ford GT will offer the next generation in carbon-fiber wheels, with an advanced resin and fiber technology that gives our designers more freedom, while also showcasing the structure of the material's weave."
As you probably know, carbon fiber wheels bring a wealth of advantages over traditional aluminum wheels, including weight savings, improved vehicle dynamics and ride quality – making the innovative material the perfect complement for the all-new Ford GT.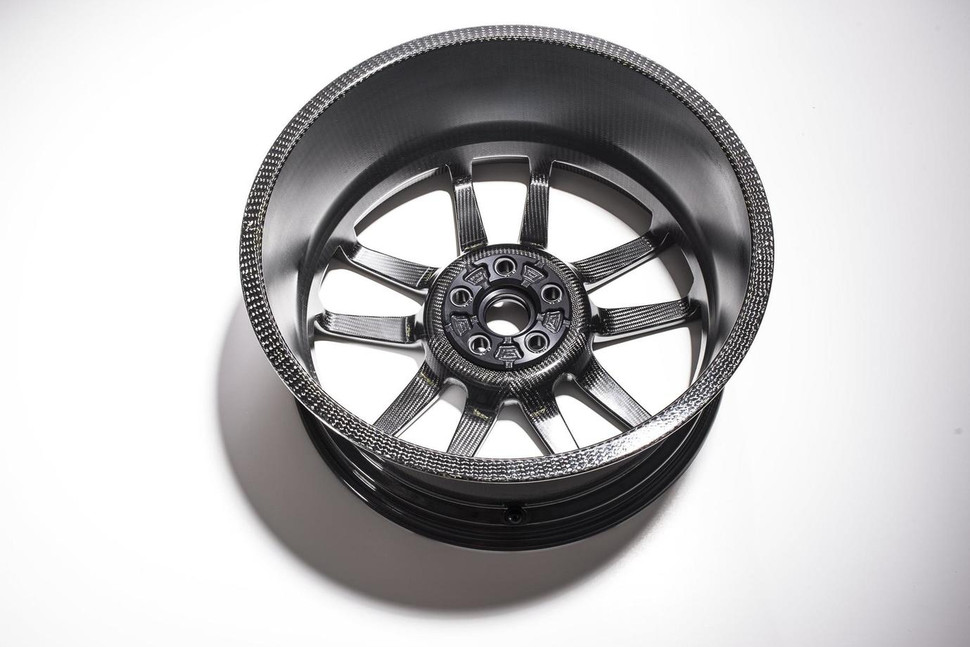 Beyond simply reducing the vehicle's overall weight for improved acceleration, braking and dynamic performance, carbon fiber's incredibly strong, light nature means a reduction in unsprung weight and rotational inertia, which benefits suspension action, ride quality and dynamic performance.
The Ford GT arrives standard with incredibly light, supercar-spec, 10-spoke forged aluminum wheels, sized 8.5 x 20 in./front, and 11.5 x 20 in./rear. The optional carbon fiber wheels on the Ford GT are the same size, but are structurally stiffer, and save more than two pounds of unsprung weight per wheel. Compared to the already featherweight standard wheels, this weight savings reduces inertia by 25%.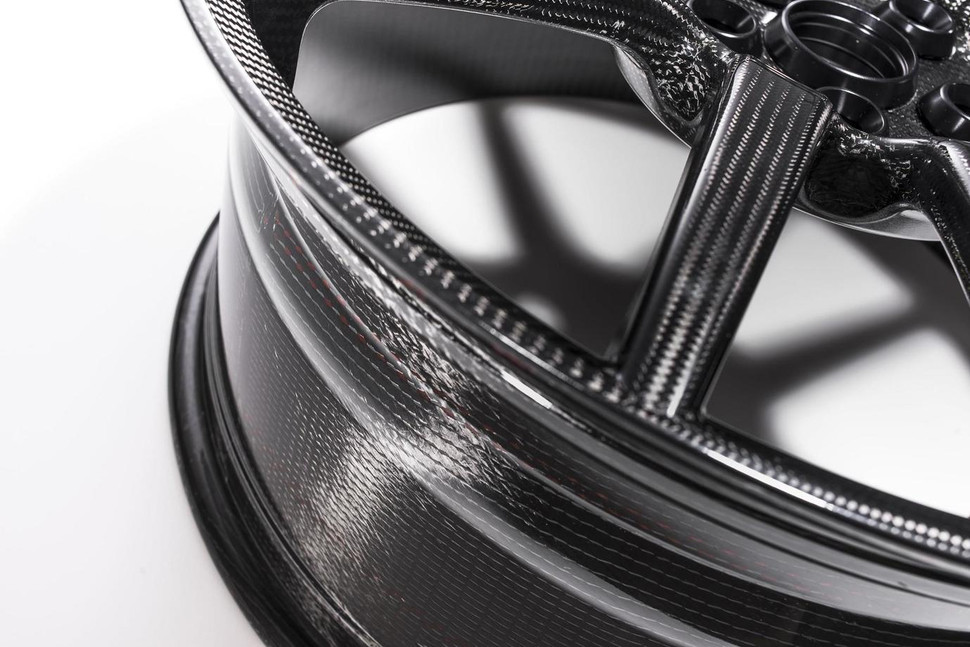 A lighter wheel requires the suspension to do less work to control the hardware attached to it, which improves consistent contact with the road surface, improving traction and driver control. Each spinning wheel also acts like a gyroscope, so a lighter wheel can improve steering feel and dynamics as it requires less energy to accelerate or turn the wheels, improving vehicle response. Vehicle efficiency is improved as less energy is required to get the wheel spinning.
The dense, inert nature of carbon fiber provides for overall improved performance in terms of noise, vibration and harshness (NVH) and a quieter ride as well, leading to greater comfort and refinement.
Personally, if you're already spending close to $400K for a Ford GT, you might as well spend the extra money and go for the carbon fiber wheels option.