Honda just released these two camouflaged photos of the next generation Civic Type R as it gets ready for testing on the Nürburgring, giving fans our best look yet at Honda's upcoming pocket rocket.
I know not everyone was a big fan of the outgoing Civic Type R's styling, but I thought it looked great. This on the other hand… yikes. That rear wing is atrocious, and the triple exhaust out back looks super bizarre. The front end looks promising, though I'm worried about what might be lurking under the wrap. The wheels and tires look sharp!
No other details have been released, just that development is continuing and that the all-new Civic Type R will be introduced sometime in 2022. At this point, the car looks pretty production ready, so I doubt we'll see much in the way of change from these photos.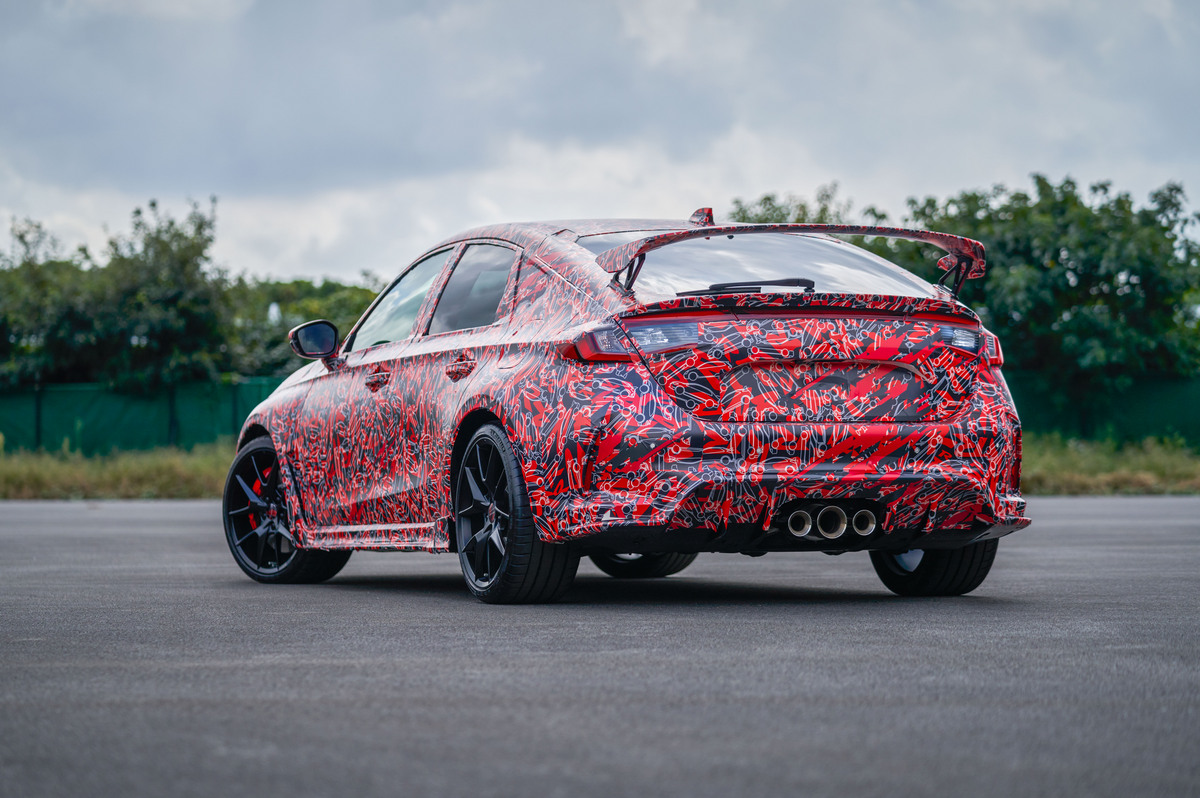 What do you think of the 2023 Honda Civic Type R's styling?