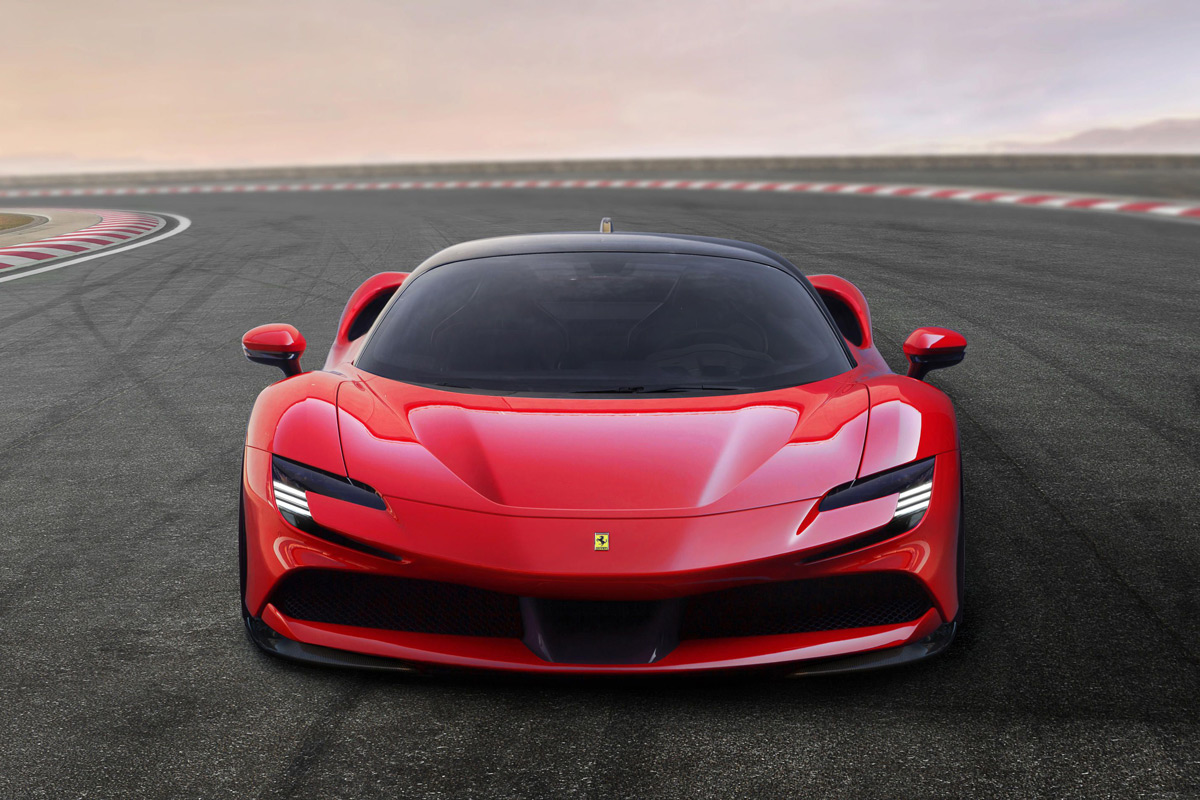 Feast your eyes on the all-new Ferrari SF90 Stradale, the most powerful Prancing Horse car ever, with 986 horsepower and 590 lb-ft of torque, good for a 0-60 time of just 2.5 seconds and a top speed of 211 mph. Not too shabby for a car sporting a V8 engine!
But this isn't any ordinary V8. No, the Ferrari SF90 Stradale is actually a plug-in hybrid electric vehicle, which uses a turbocharged, 90-degree, 4.0-liter dry sump V8 that is good for 769 HP. Three electric motors (one motor powering the back wheels, and two motors powering the front) provide the additional 217 HP. Everything is mated to a new eight-speed dual-clutch transmission that is not only smaller, but delivers shifts 30% faster, in just 200 milliseconds.
This marks the first time that the most powerful Prancing Horse in the stable has a V8 engine. While some purists might find issue with that, the performance numbers should shut them up. 0-62 mph in 2.5 seconds, 0-124 mph in just 6.7 seconds, a top speed of 211 mph, and a power to weight ratio of 3.65 pounds per horsepower. Not to mention four-wheel drive, which allows the incredible power to be fully utilized.
The official press release goes into great technical detail about the Ferrari SF90 Stradale if you are so inclined. Otherwise, just drool over these photos and video and imagine yourself taking this bad boy to the track, with that glorious exhaust note bellowing as you barrel down the straightaway at triple-digit speeds.
No pricing has been announced just yet, but a Ferrari rep said that "the SF90 Stradale will be more expensive than the current F8 Tributo, but less than the LaFerrari." That's a huge spread, but if I had to guess, I'd say you're looking at around $500K.
Deliveries are expected to start at the beginning of next year. C'mon Powerball, Daddy needs a new Ferrari!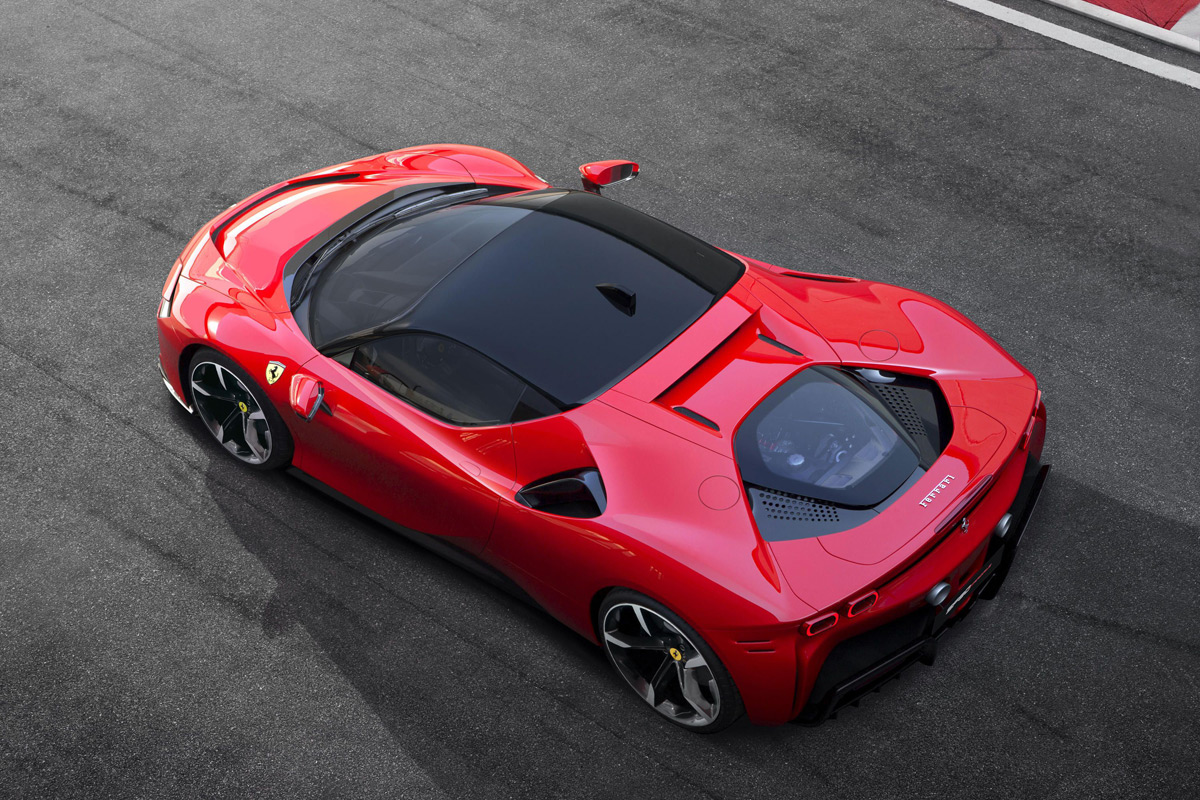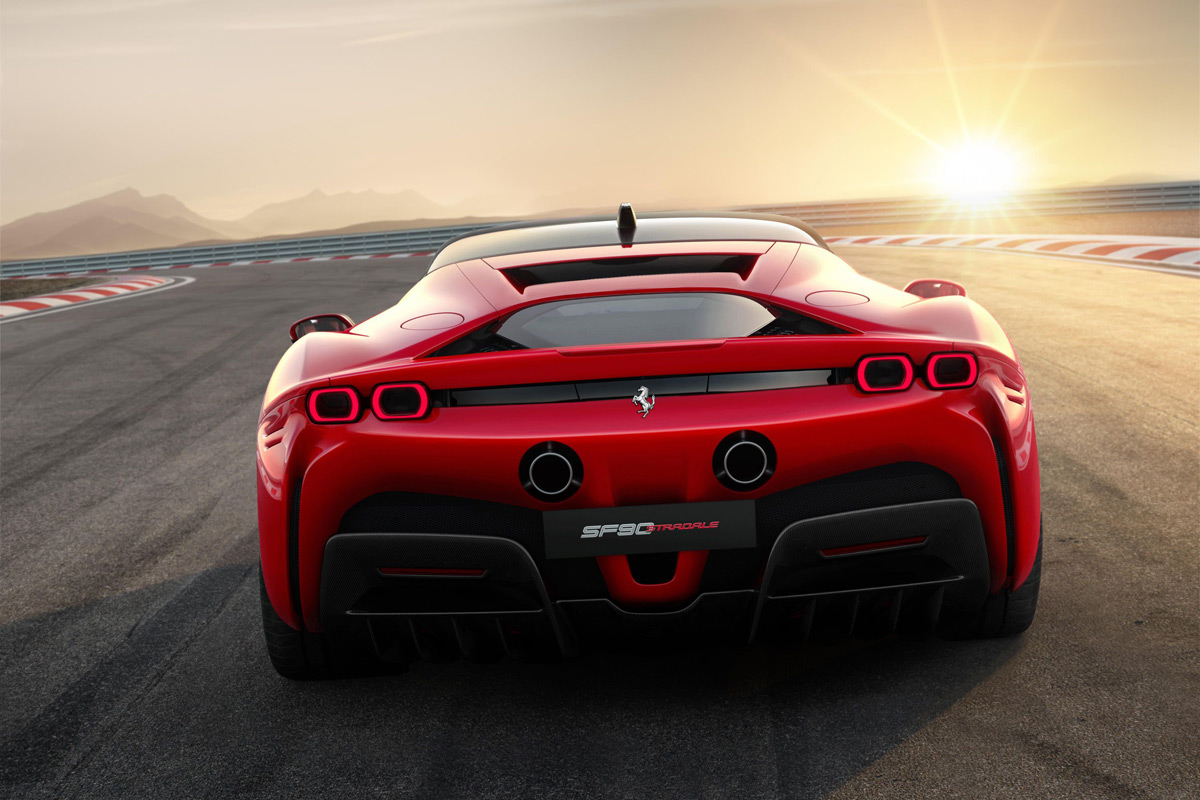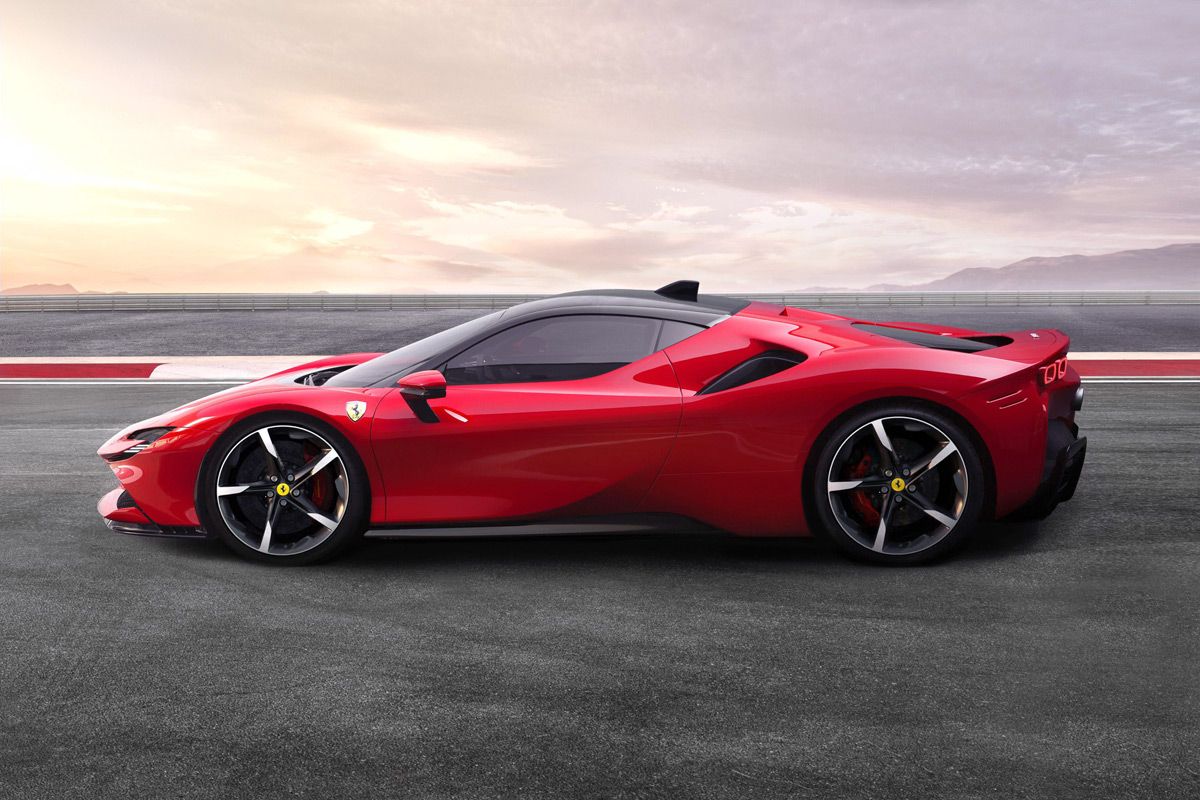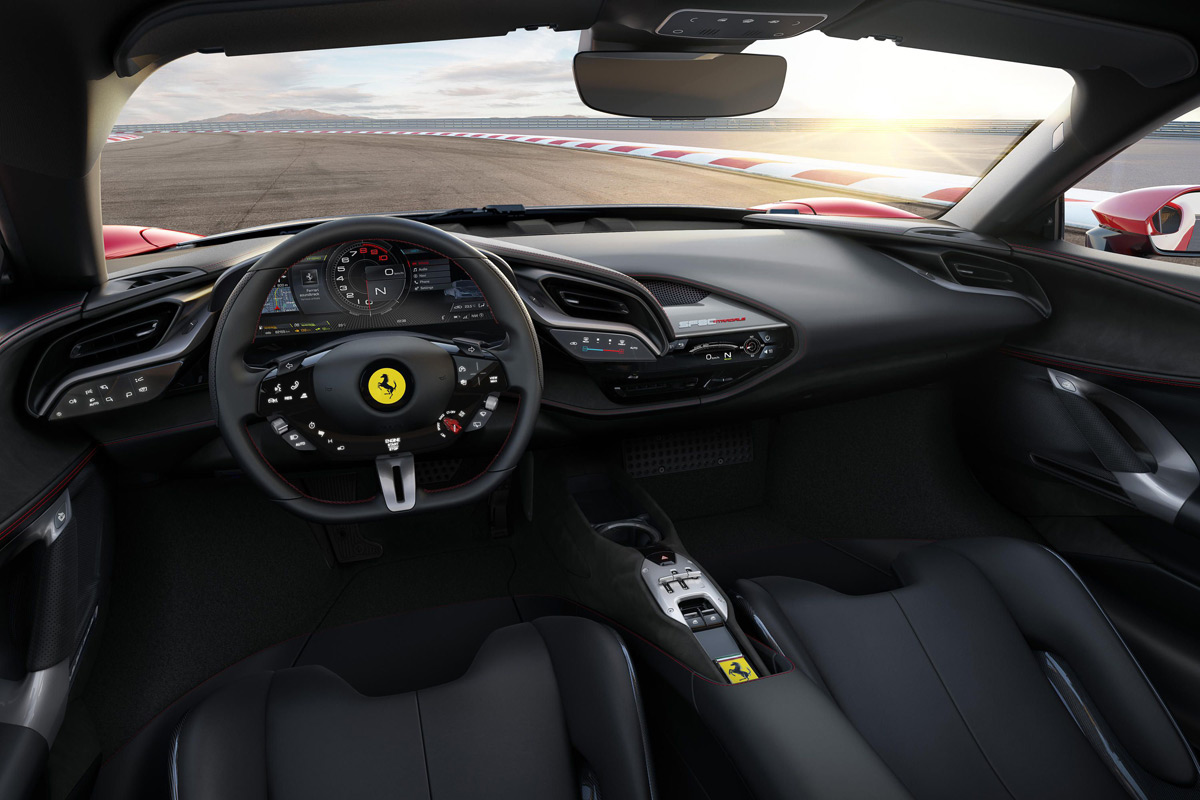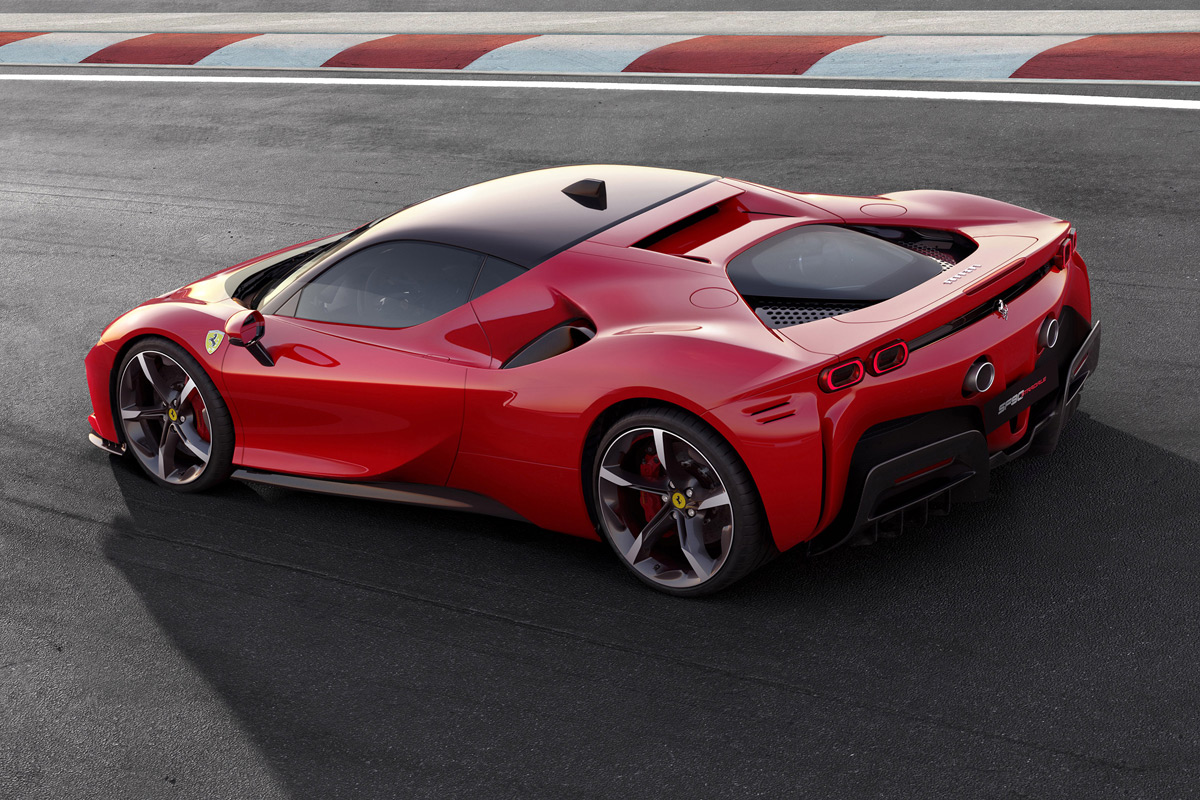 What do you think of the Ferrari SF90 Stradale?